I can't believe it. I am back. It's been 4 months of solo travel, and I have so many life reflections.
I made new friends. I felt God. I felt awe and wonder. I tried new foods and met wonderful strangers. I even reunited with a housemate I never thought I'd see again. I saw sights that made me shiver. I saw mountains and rivers and the beautiful handwork of the universe. I experienced thrill and got unlikely favours.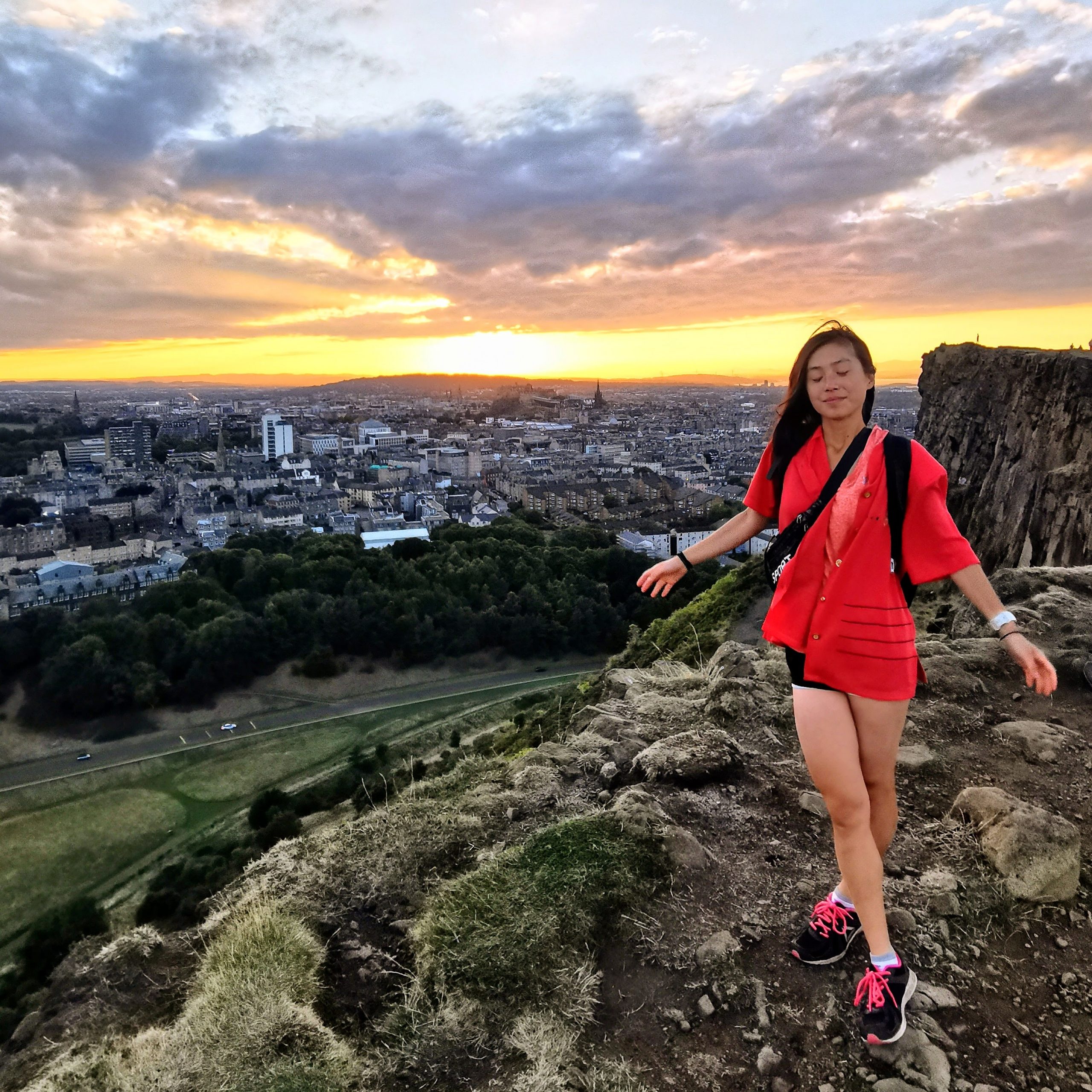 When I first left Toronto on May 2nd 2022, I left in a state of frenzy and shock. My original flight was non-existent; the agency that scammed me was non-contactable and I was fully ready to give up any hope of ever hearing from them. If I am meant to get the money back, I will.
My flight was cancelled without notification and without refund 3 days after I first bought it 3 months back. I had no idea of this and was happily packing my things and dreaming of my departure until I was checking for my seat number 24 hours before my flight. It didn't exist.I had a panic attack. All my brain would think of was, "What happened? Why? What do I do? Who's going to help me? What is mom going to say when she gets here?! I AM SO SCREWED! ITS OVER! MY DREAM!"
It was so firm in its stance, I didn't question it. It couldn't be next week, or a few days later. The made-decision dawned upon me. I didn't have time to absorb and fight the repercussions of the scam; I had to act on getting on the soonest plane possible.
That day, I bought a last-minute, same-day ticket to Switzerland. I knew that I had to be on that plane. I just knew. It couldn't wait. 3 hours later, I was at the airport. I had all my things packed, but I was not ready for this day. But I knew this was the right thing.
And then 4 months and 4 days passed.
Fast forward to September 6, 2022.
I'm back where I first started, and yet I've come so far. They say the surface of a rubber balloon never shrinks to the same smooth skin it was, once expanded, and that's the same with my soul. I've expanded in a way I can't put into words, and I fear coming back to my tiny, lonely world here in Canada, it will shrink again as my focus narrows.
I won't. It's impossible.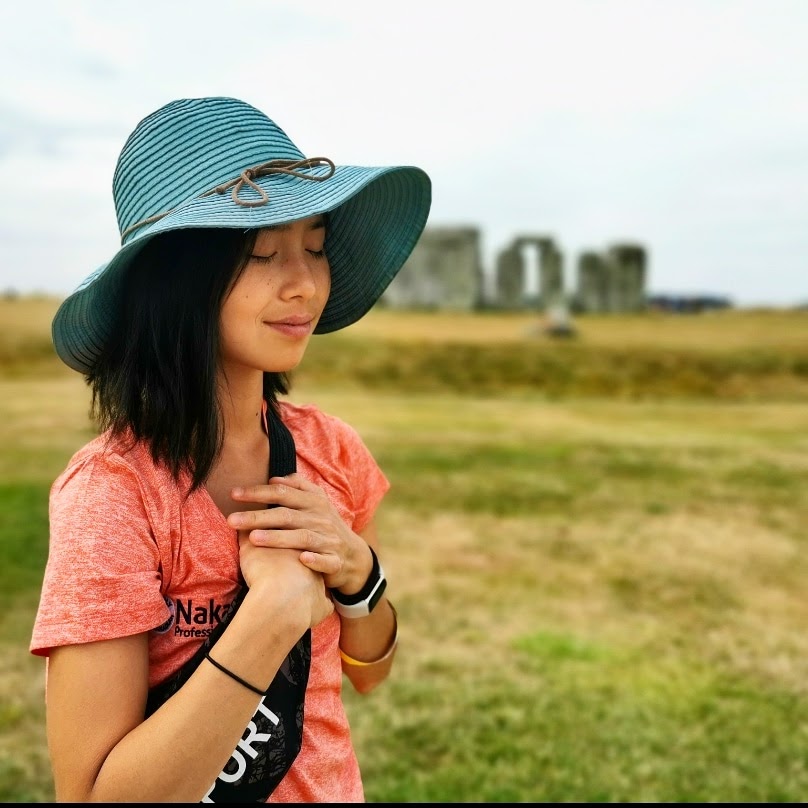 Toronto doesn't feel like my forever home. I know this to be the truth; at least for now. Here are some reflections and revelations I've had during my solo travel:
My heart's been stolen to Grindlewald upon first sight. I didn't think I would ever fall in love at first sight with a person, but I certainly did with a place.
My heart's been touched by the kindness of strangers picking me up in the middle of the night to offer to drive me to my destination.
I met angels, dressed in costume.
My heart's been painted in deep passionate red. I thought I knew red. But I didn't know quite know this shade of red until…I felt it. And it melted me.
I slipped easily into a jigsaw puzzle instead of trying to cut off my own corners trying to fit into another.
Tears have never arose so fast upon waking at 7:44am. And yet, I didn't have time to weep.
Interestingly, even the cells of my very being are different. A mole that I've had forever on my body disappeared and my face has freckled a new layer.
My mind has thrown tantrums like a child scared of losing their favourite toy. "Don't take this away from me!" it screamed. "It's what I need to feel okay!"
My finances plunged at a rate they never have before like a dove in a box, unleashed for the first time to the skies. A fast sprint towards 0. It was a foreseen happy yet bittersweet race.
Switzerland in one word: WOW!
England in one word: unexpected.
Scotland in one word: connection.
And places beckoning me are Ireland, Norway, Sweden, Denmark, Finland, France, Italy, Austria, and Japan… many more solo travel reflections yet to dawn upon me.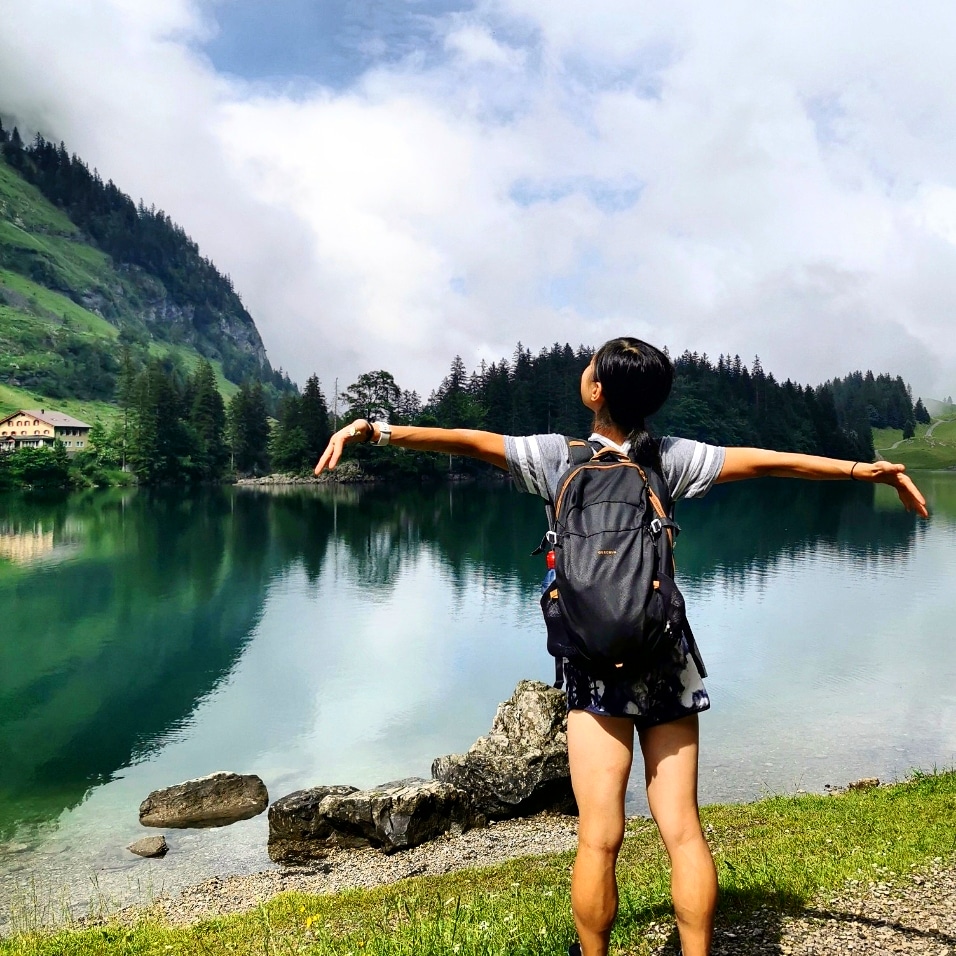 When I told my "sis" (we call eachother sis) that I was going to Switzerland, she encouraged me to create my own "Eat Pray Love" mantra as a theme and a pre-blessing to my trip.
I thought about it. "Flow. Free. Fly." was what came to mind. And miracle. Lots. of. miracles.
I can say I've felt "Flow, Free, Fly, Miracle." And it's not over yet.
---
(I welcome any questions you'd have around my personal journey, travel in general, and those countries).