My time in Switzerland is coming to a close; I've been here for just under 90 days and the recaps are still rolling out; it's hard to keep up with them on all my platforms (this blog, youtube, facebook, instagram, my inner circle newsletter(email me privatley if you'd like to get on), etc)
I started keeping with me little moments on my trip that caught my breath. Read if you like lists, sentimental little nothings, and/or if you like novels/little stories 🙂
Please take a breath after each line to absorb, digest, and then move onto the next tinged moment. Clean your thought-palette before moving onto the next one!
Seeing the airplanes from the inside of the boarding station of Toronto to Switzerland. I felt my heart stop. I was really, really doing this. I was traveling. I haven't seen planes from up close in so long.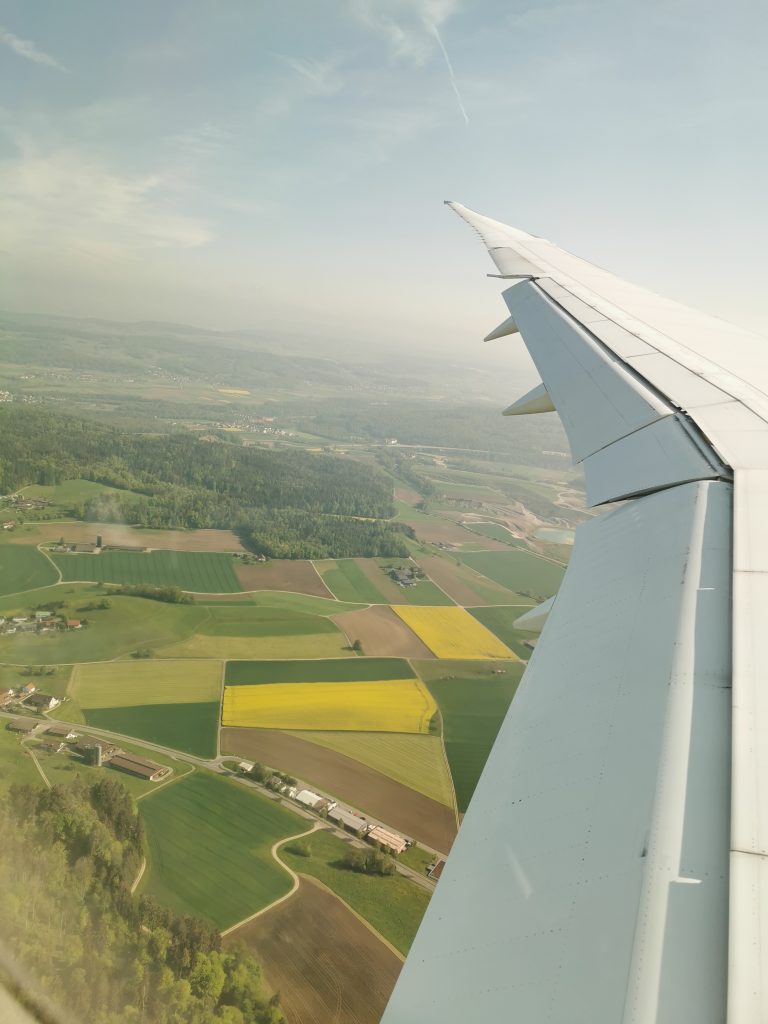 The reassuring touch of a hand on my shoulder.
The feeling of shock when asking, "do you know English?" only to be met immediately with "Nein" instead when I was expecting "no"

Yodelling at the top of my lungs at Zurich university

Yodelling at the top of my lungs at Mount Titlus

Yodelling at the top of my lungs at Mount Rigi

Practising German at Starbucks with a playful attitude, and having the baristas laugh with me.

Meeting a guy named Rueben at Starbucks Zurich airport, where I helped him clean up (out of sheer desire and joy) and he later came back to ask me where I was from and what drink I would like!!!

The technology here. High tech! Rooms built with ease for adjusting blinds, and door locks, for example in cities.
Clean and very well kept streets and nature, I love this so much.
When someone asked me how I was and I said, "yes!". (just kidding, I do this already in my home country)
The greenest eyes. He stopped right infront of me. "Can I help you?" "Yeah of course." And he smirks. It took me a second. I walk past and avert my gaze. "No, thanks."
The look of upset on someone's face at me. I'll never forget this. It hurt.
When my ticket said this:
I was meant to leave Zurich early. This came at such a synchronous time! I was wanting to visit my next city early!!! OMG! GOD IS WITH ME JUST LIKE HE WAS WHEN MY FLIGHT WAS CHANGED!
My jaw drop when I couldn't decide between two keychain souvenirs from the Titlus gift shop and Wolfie (my new swiss mountaineer friend) offered to get BOTH as a way for me to remember Switzerland.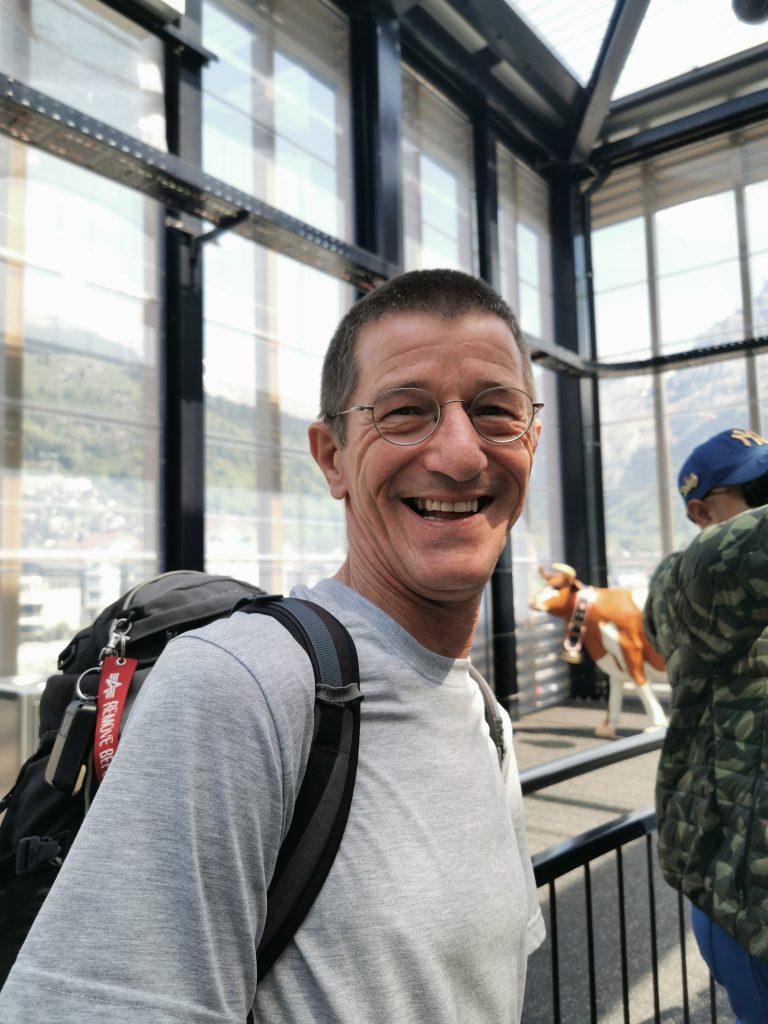 His look of joy when I gave him a Canadian Kit Kat bar. He's only seen it on TV!
The panic I don't think will ever go away whenever I see the Swiss Travel Ticket Inspectors. Even though I have a valid ticket, my brain always goes on alert when I see authority approaching me, and my stomach drops. It's a relief when they nod, say "Danke" (I think that means thank you) and walk on.
The squirmyness inside when a friend started to cross physical boundaries. I pulled away and quickly stated that he was no more to me than a friend and I was grateful for his presence and help, but I wasn't interested in intimacy. Yikes, I felt like I needed a shower.
The AHHHH feeling after a cold shower. It's always so hot here!
The beauty of Luzern. Oh, my lord. If you come to Switzerland, you must must must stop by this tourist city with its chapels, lakes, and old towns.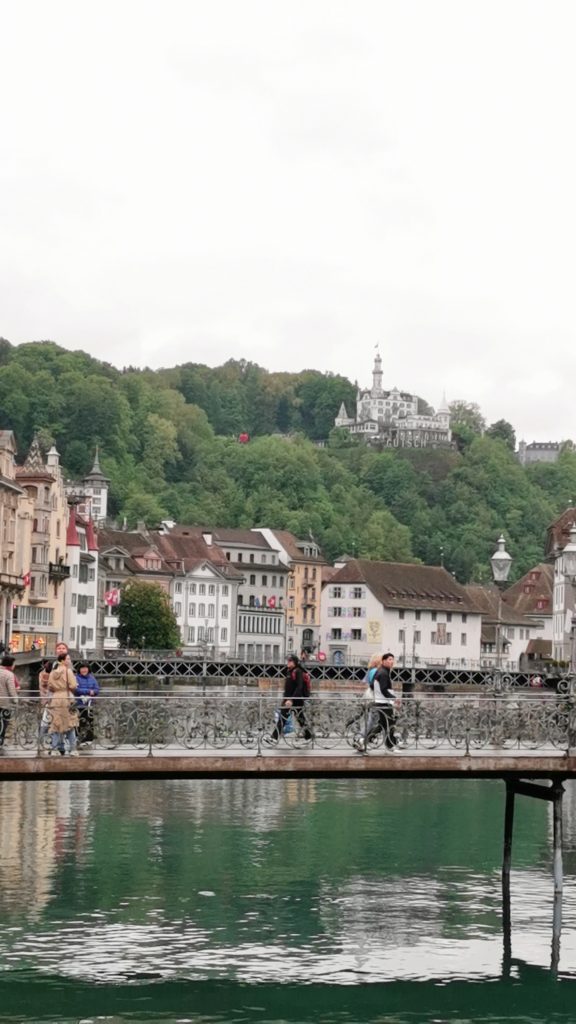 When I delared, "I'll live in Wolf-en-Shy-zen" (Wolfenshissien is the name of the city) and the mom and little boy burst out in laughter. The little boy turned to me in his german accent and said, "You just said "Wolf Shit in english!" (It's pronounced Wolf-en-shi-en"
The pleasing and somewhat invited stress while holding a phone in hand and lettuce in another at Coop's/Migro's, asking, "Hey google….what's 2 Swiss francs converted to Canadian dollars?"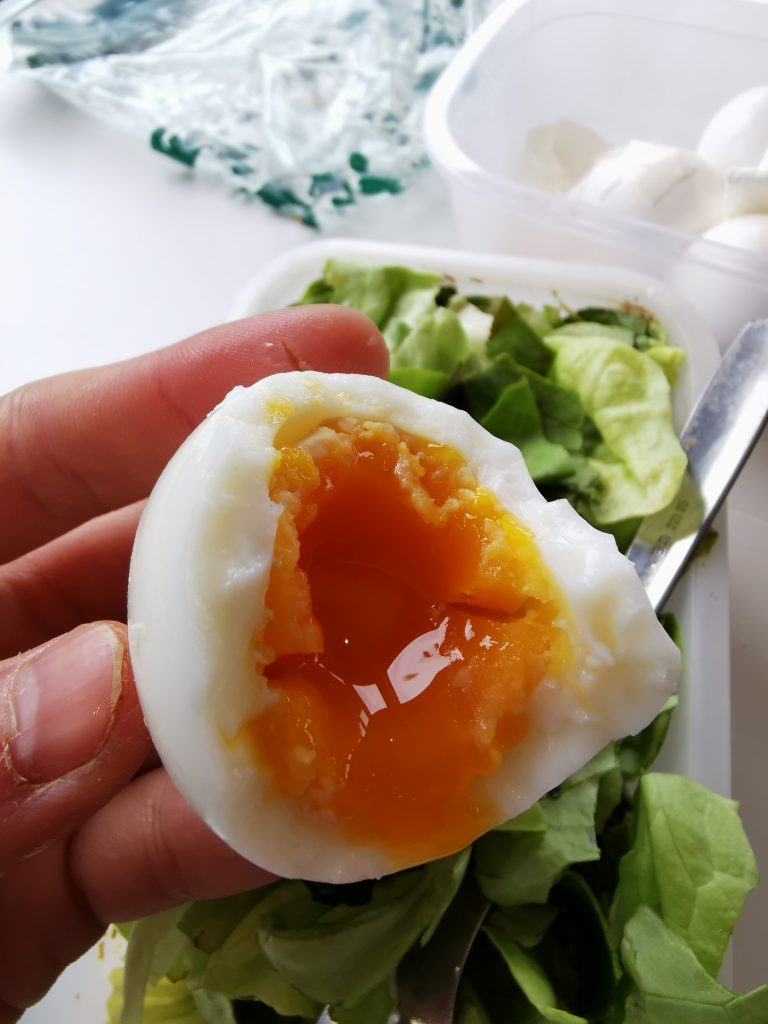 I always buy my own food; it's much more affordable. This day, I brought lettuce and soft boiled eggs, making my own salad 🙂 And below on another day, I brought fresh baby mozzerella cheese 🙂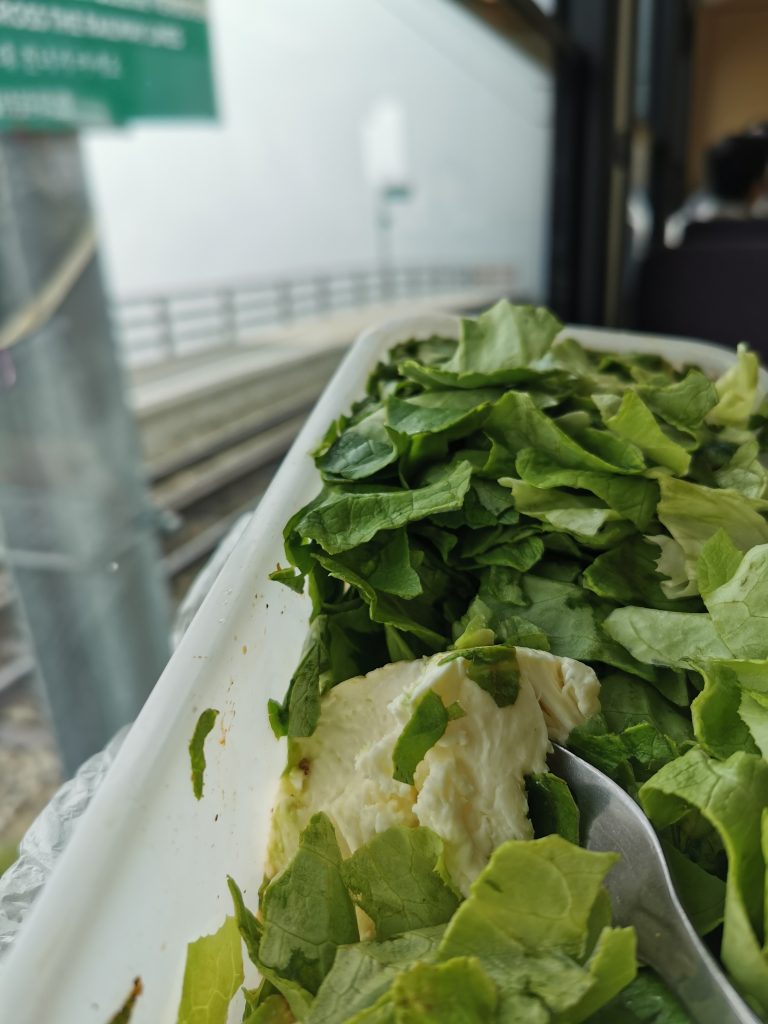 Enjoy the rest of these photos, and also the upcoming vlogs to be on my youtube.com/c/thefitty 🙂
Here are some more amazing photos: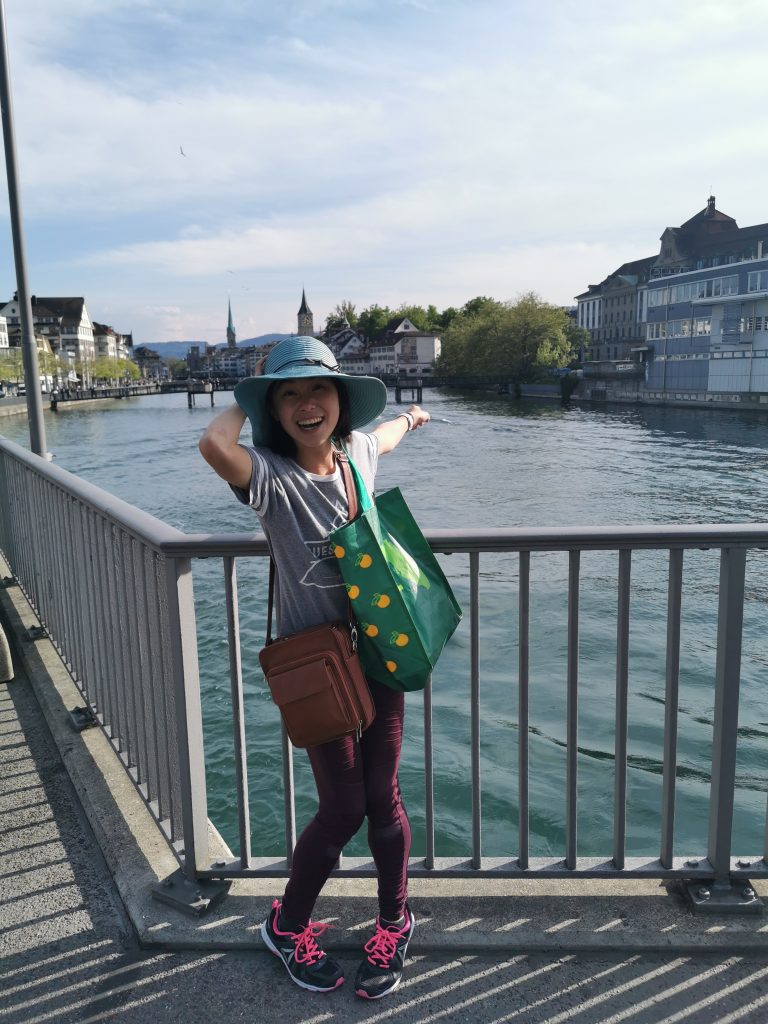 ---
And these are just still some of the beginnings. There are so, so many more to come. Want to hear me sing the Titanic song on a boat? Skip to 5:18:
Where would you travel to, if you wnated to travel? How long would you go for and would you go alone?