**this is a post that was created and not published back in Novemeber 2021)**
A glimpse into my head lately…starting with this:
My landlord is an a**hole.


WTF? He's always been SO RUDE to me, never timely, never reliable. Okay, I'm not going to even go there with this convo. My energy is precious and I'd very much rather spend it elsewhere than rant on that.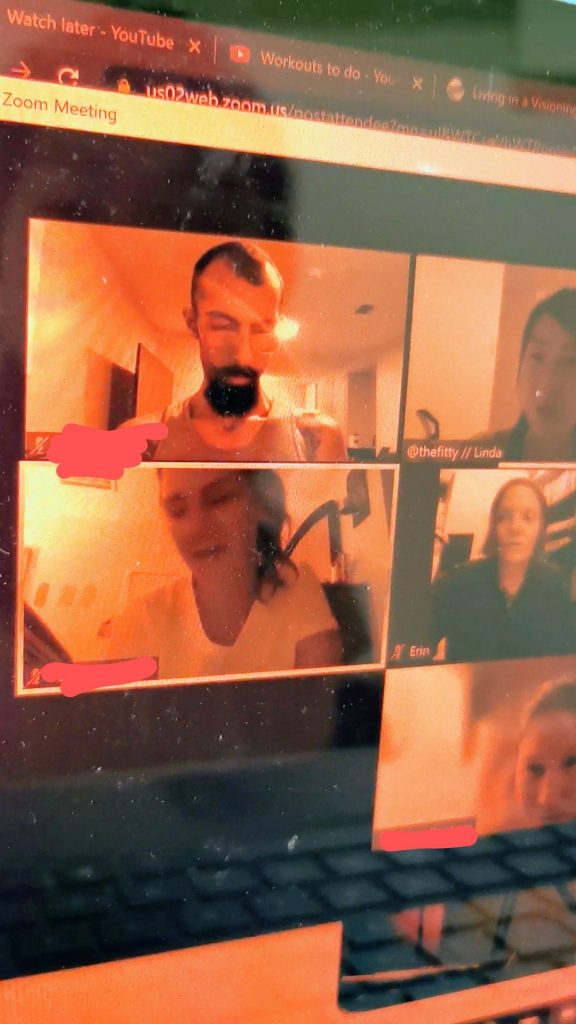 Soul Circle November was MAGICAL. Our topic was all about vulnerability and taking a leap in our lives ot be more open hearted and opene spirited. We had some new faces join us, which was so refreshing because some old faces could not attend. I'm so happy to see this gathering grow. I mean check this out from one of the participants afterwards: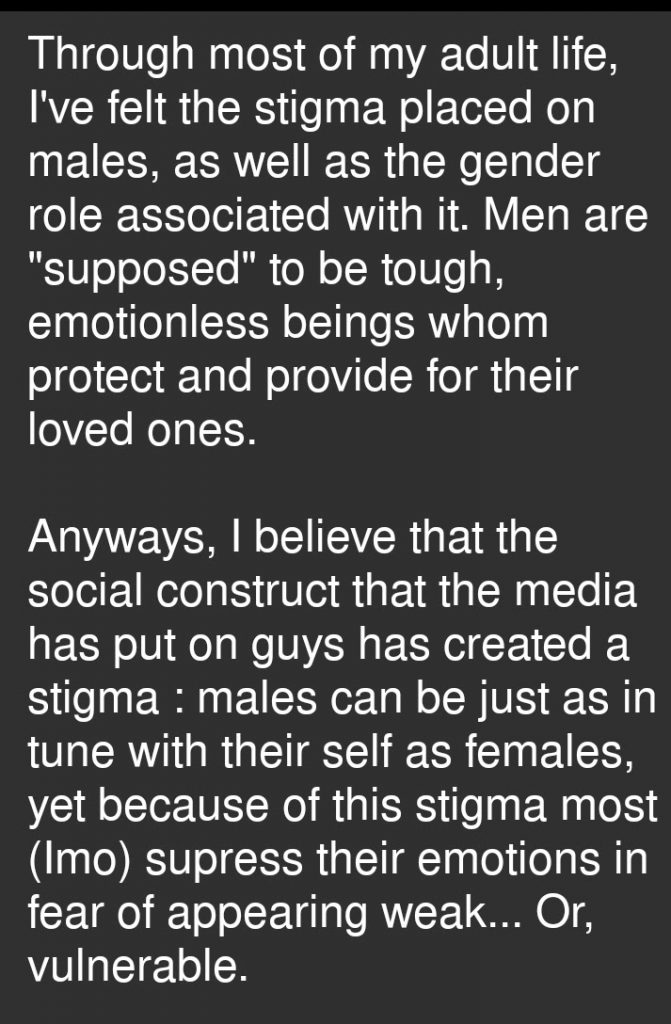 I'm thrilled that men are doing this work too. Toxic masculinity pollutes the soul, in both men and women. I always host Soul Circle on the 1st Saturday of every month at 8pm est and the link is posted here.
Gaby Bernstein is launching her newest book, "Happy Days" on Feb 22 2022 (02/22/22!) and I love her work! I've read every. single. one. of her books and I can't wait to get my hands on this one. I'm trying to wait until I can borrow a copy from the library, since I like adopting less items in general (minimalism) and it'd make it easier for WHEN I DO MOVE OUT AND START TRAVELING (BYE IRFAN!) I'd have less things to store/worry about going expired/getting lost (which box did I put it…?)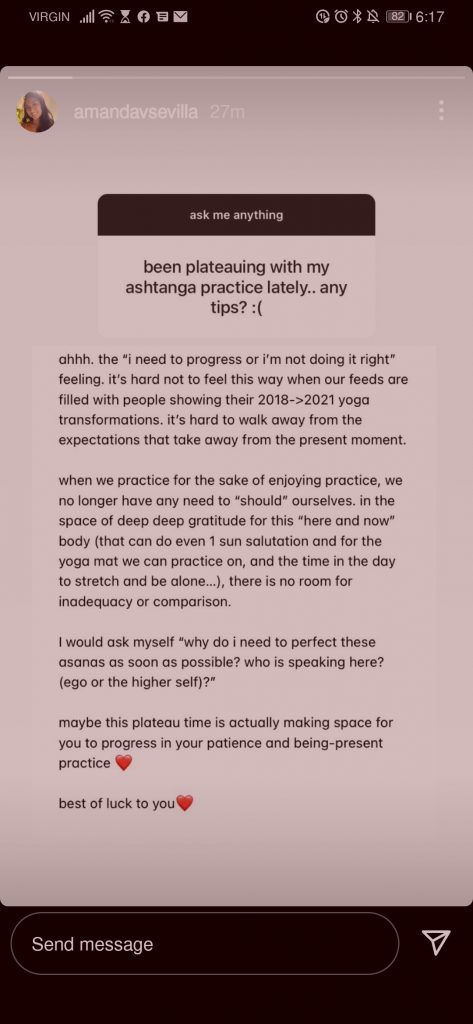 Thank you so much, Amanda. We may have differing views when it comes to nutrition, but I do salute the sage in you. I found this to be so freeing in approaching anything; body image, perfecionism, doing it all "perfectly", keeping up with something you find daunting, etc.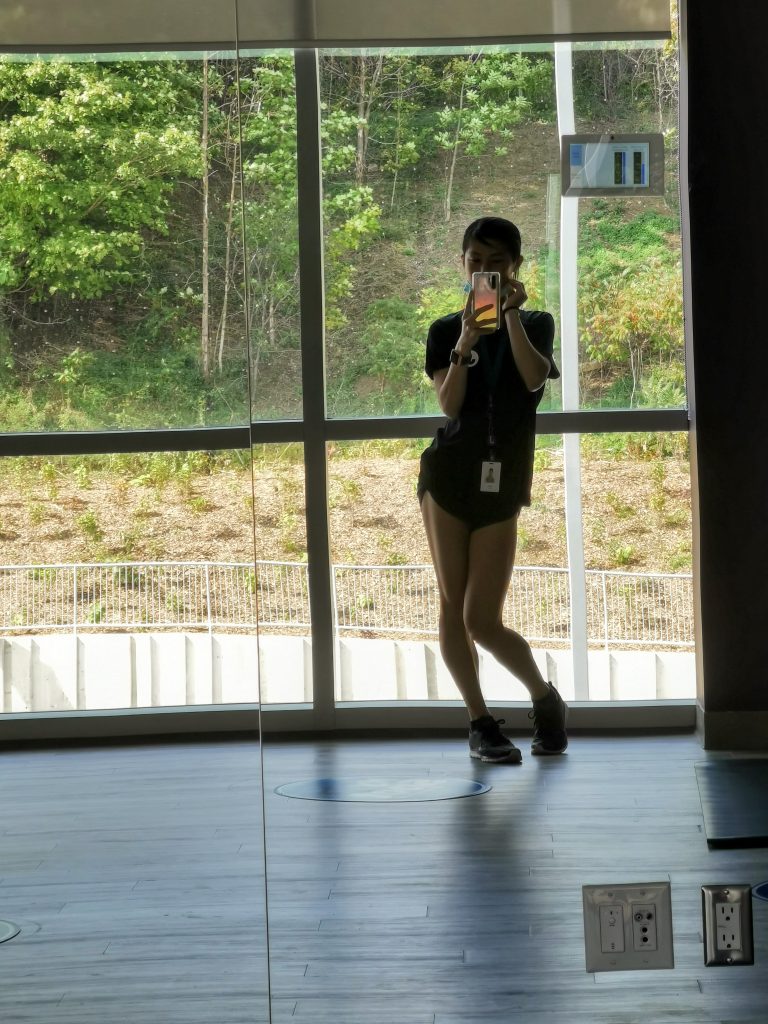 I've been struggling with body acceptance and self-love more so ever since gaining 20+lbs during covid times, and it doesn't look like it's going to come off. Here's to easing the suffering a little bit through her words.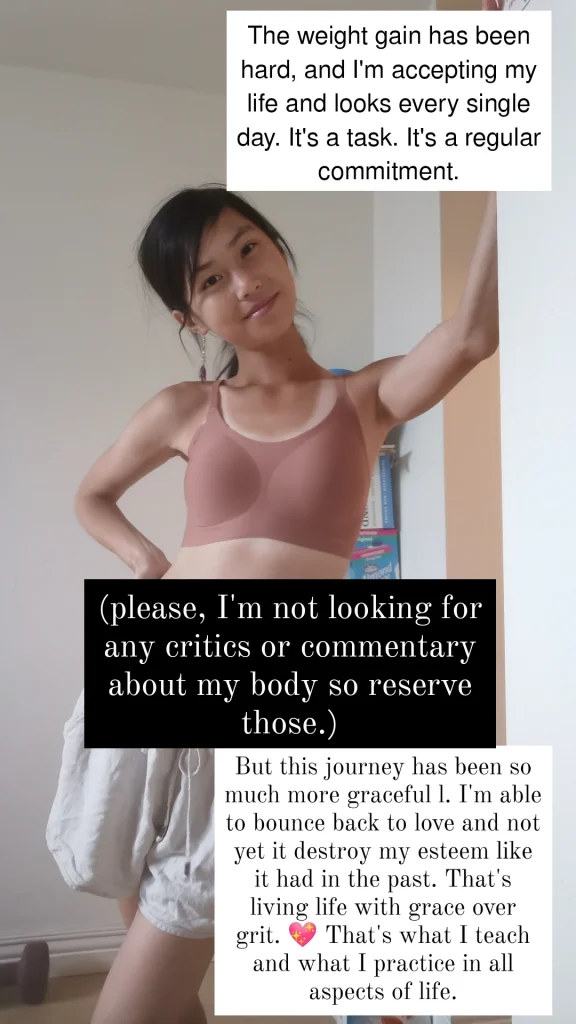 This year more than anything, I want am going to:
TRAVEL. GET OUT OF HERE.
Make more $$$ through coaching + content creation
Speak on A STAGE
Meet a soul mate
Dine at Miku
TRY WAGYU STEAK
Attend expos and conventions, like the Yoga show!
Meet Kyle Cease or Gabby Bernstein in person
Meet a fitty (one of you guys!) in person
Kiss somebody
Finish those acting class packages that I haven't finished from 5 years ago
Hire my next mentor
I spend time sometimes browins ghe web for beautiful places to go to and daydream, lillygagging at it all. Places like Denmark, Iceland, Sweden, Ireland, Scotland, etc. I plan on then making my way to central Europe.
A feeling that's coming up for me right now is the esire to have something new; to learn something new, to be somewhere new, to travel, to occupy myself with things beyond ME. Beyond anything I have to manage around ME. My body, my work, my money, my my my.
Oh my. Can I just let that all go? Immerse myself in the world and really fall in love with it? Be so focused that I can't calculate, ruminate, or think. Just experience and feel, and let energy move through me. Allow life to take my by the hands and guide me forward. Following the breadcrumbs.
---
What's coming up for you, this year?