A bit of a different post today, m'fitties, and you know I don't upload videos on Youtube on Fridays, so this is WELL WORTH MENTIONING!
You know I rarely endorse products; and when I do, I have got to think it's worth it.
✨✨ This is hands down one of the BEST courses I've EVER enrolled in, one of the simplest teachings. The concept is simple, but once you see it, you'll never see your habits, obsessive thoughts, and addictive habits ever the same again. Tune into the interview below to see what course really changed my life, and my habits around binge eating. And learn how we develop habits, their meaning, and how to disintegrate them.
If this chat intrigued you, I highly recommend enrolling in The Little School of Big Change, which I enrolled in in March 2021. Doors open only twice is open for enrollment RIGHT NOW! Doors close in a few days!
➡️Enter "THEFITTY" at checkout when you register on THIS PAGE

for a $50 discount!
If you've ever felt powerless over your anxiety, depression, unwanted habits . . . Had a sense that you've been going about change the wrong way, or have tried every program and plan only to end up back at square one, then . . . The Little School of Big Change is for you. The Little School of Big Change is a guided, 6-week program designed to help you overcome anxiety and unwanted habits without needing to rely on willpower or self-discipline.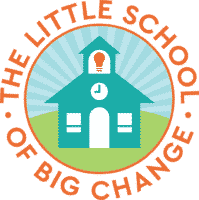 ---
What's a habit that you want to free yourself from?