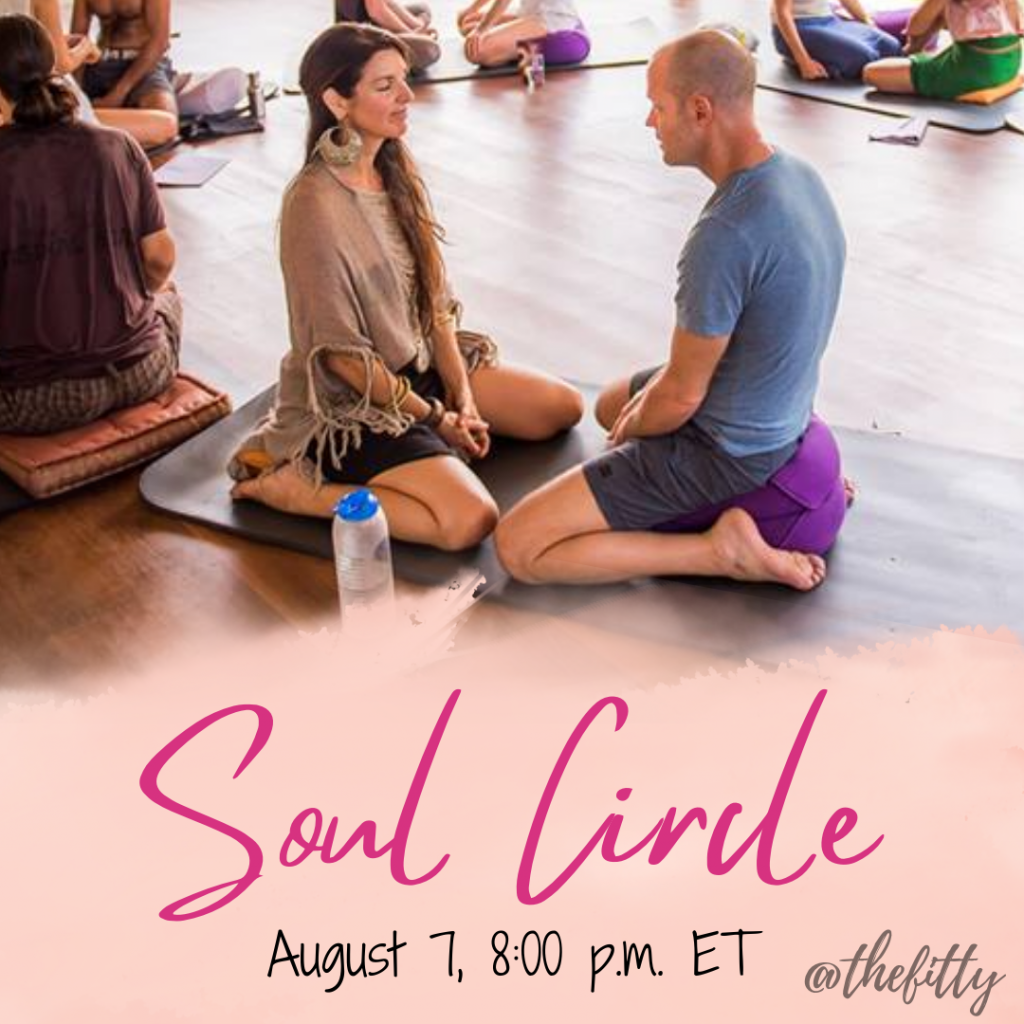 Soul Circle is BACK this month, baby!
Remember our circle in July? That was magical; we pulled cards, set intentions for the rest of 2021, and highlighted our biggest lessons in the first 6 months of the year. I walk away feeling so connected and deeply touched by what you have to share.
August 7 marks the next Soul Circle, registration is open and there are some FREE spots!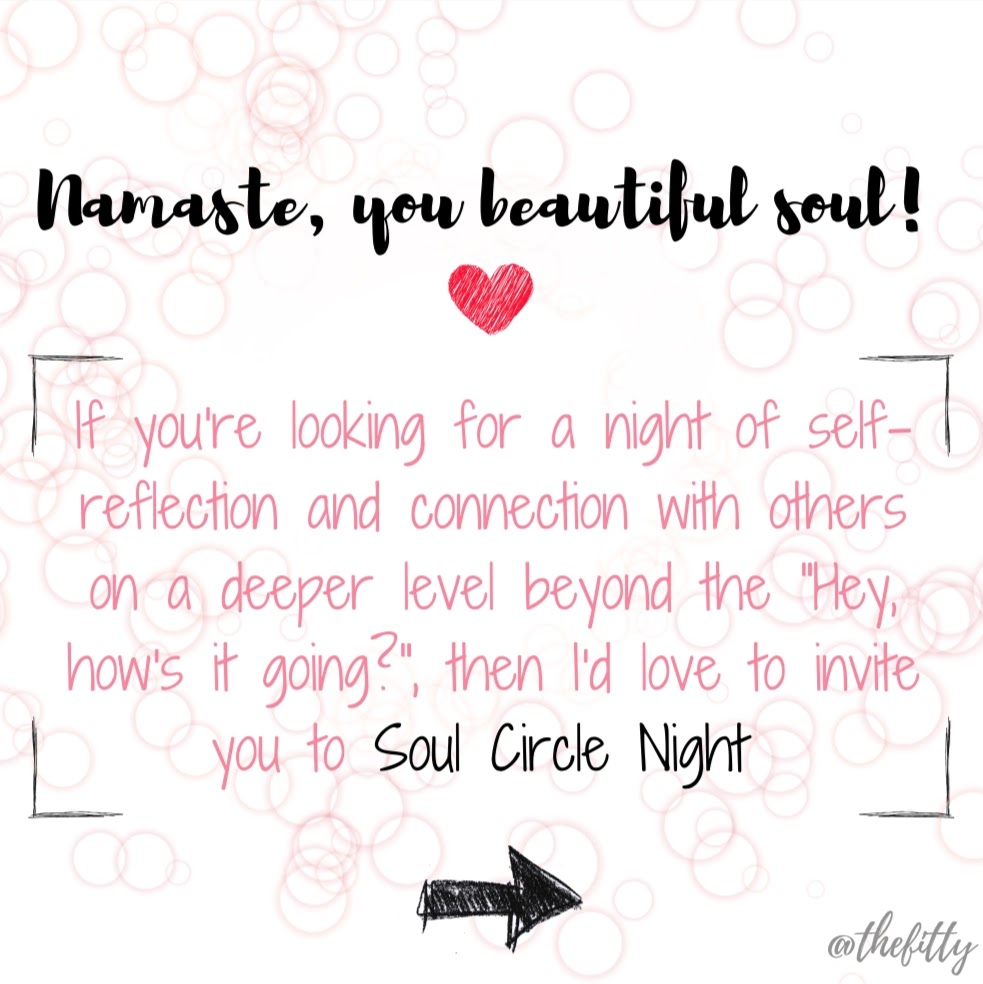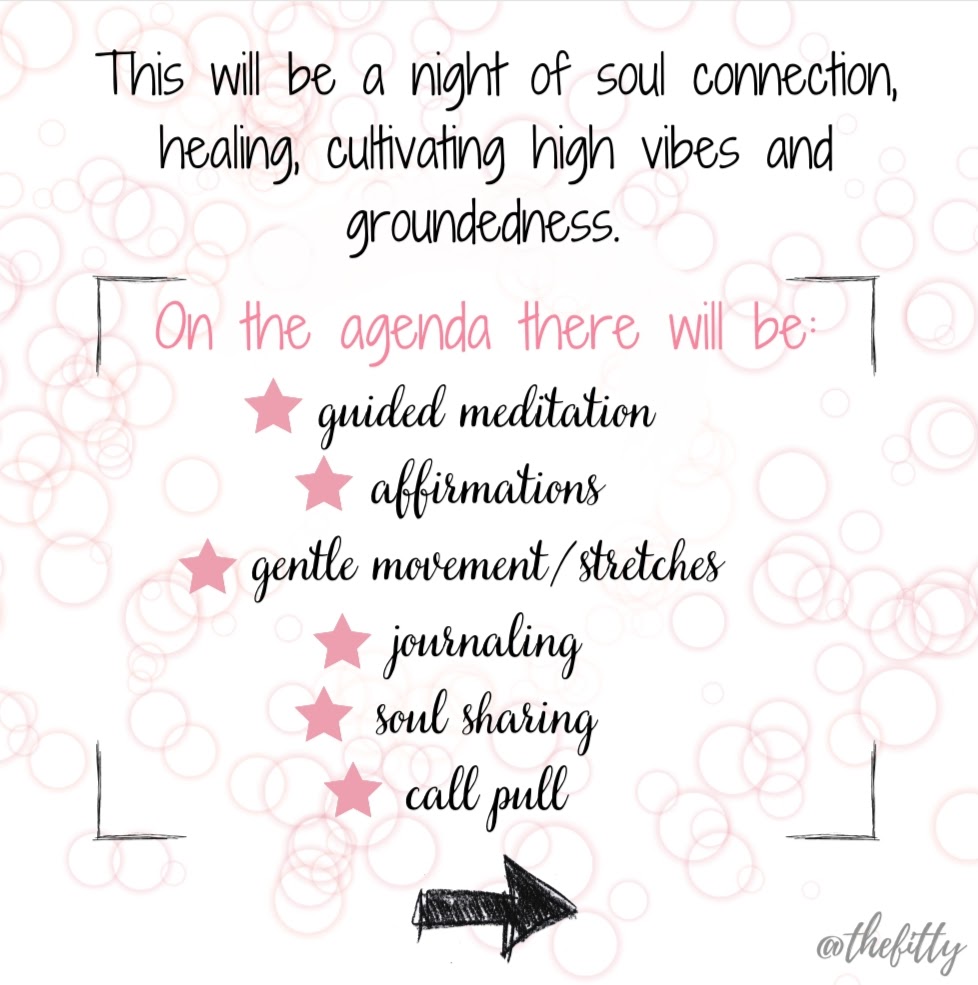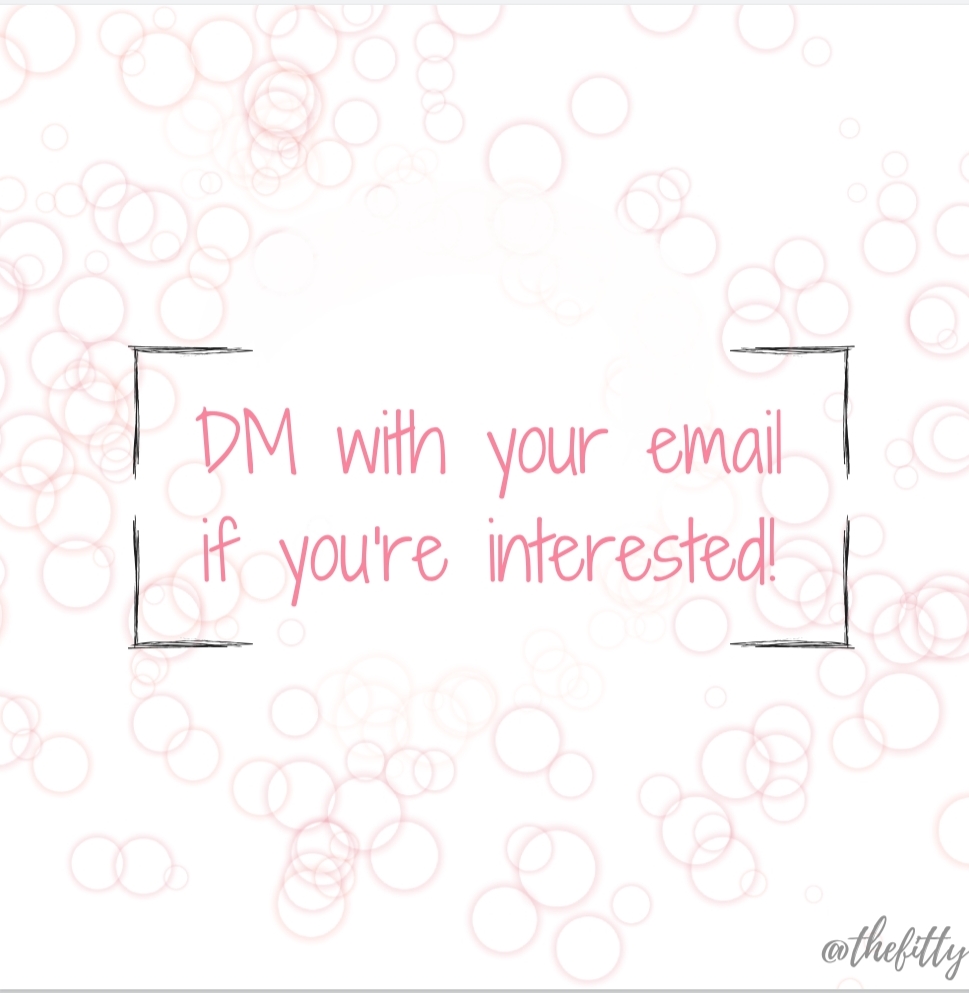 If you're looking for a night of self-reflection and connection with others on a deeper level beyond the "Hey, how's it going?", then I'd love to invite you.
This will be a night of soul connection, healing, cultivating high vibes and groundedness. On the agenda there will be:
⭐guided meditation
⭐affirmations
⭐gentle movement/stretches
⭐journaling
⭐soul sharing
⭐call pull
Spots are limited as this group size is kept small and intimate for authentic relating. 💖
This workshop is valued at $33USD, but I'd like to gift it to you at any donation based amount that feels good to you,
Email me at thefittyblog@gmail.com if you're interested!
I host these once a month. Authentic relating/authentic connections are soulfully nourishing. 🙂