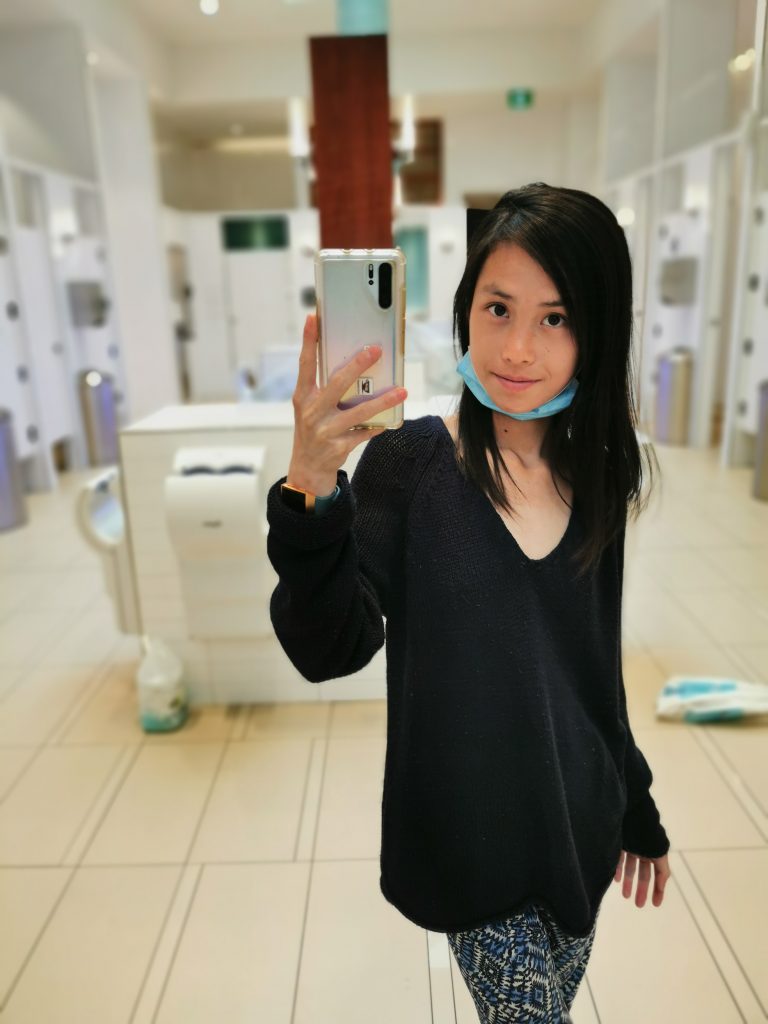 Between 8:30 9:30AM: Wake up. Check social media and emails. Read daily ACIM lesson, listen to a podcast as I get up, drink water and deal with contact lenses.
morning – 12ish pm: Workout, go for a jog (maybe) stretch, respond to social media and continue to weasel my way around my room.
12ish – 2:30pm: Time to get down to BUSINESS. Whatever it is I have on that day could vary between sending job applications, client calls, writing a blog post, responding to emails, listening to a mastermind, etc.
2:30pm – 4/4:30pm: Eat, cook, watch YouTube videos and chillax a little!
4:30pm – 7pm: go for a walk/more calls (I try to have at least 1 conversation a day!) listen to podcasts, plan for the day ahead in my agenda, thaw out meat that I'll eat tomorrow, continue work that I started in the morning if they're not finished, prune out old junk mail, clear clutter in my room, catch up with people on social media.
7pm – 9:30pm start to wind down for the night: either some stretching if I didn't do any in the morning, read a book, make some tea, more stuff on phone.
9:30pm – whenever I sort of pass out: (I struggle with insomnia): listening to ASMR, scrolling socials, listening to music and podcasts (forever learning!)
Writing this out, I notice how much time I spend on the computer / on social media. I definitely want to cut down on that time.
What's my job? Well, besides content creation and my own practice as a certified coach and yoga instructor that I'm excited to build, I've been temporarily laid out due to the lockdown situation. I worked part time as a manager at a health supplements store, remember? 🙂
---
What's your day to day life tasks filled with?