Namaste, m'fitties!
Are you a bulletproof coffee lover? How about a foam lover? Soup lover? YOU HAVE GOT TO TRY THIS: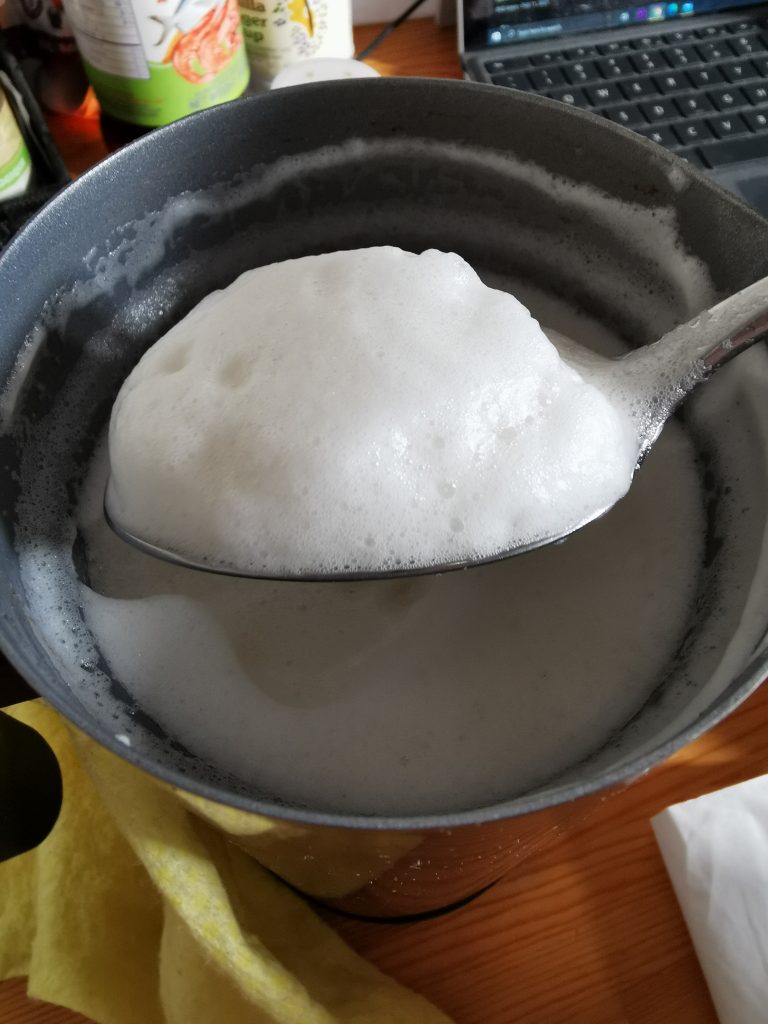 IT'S A CLOUD. <3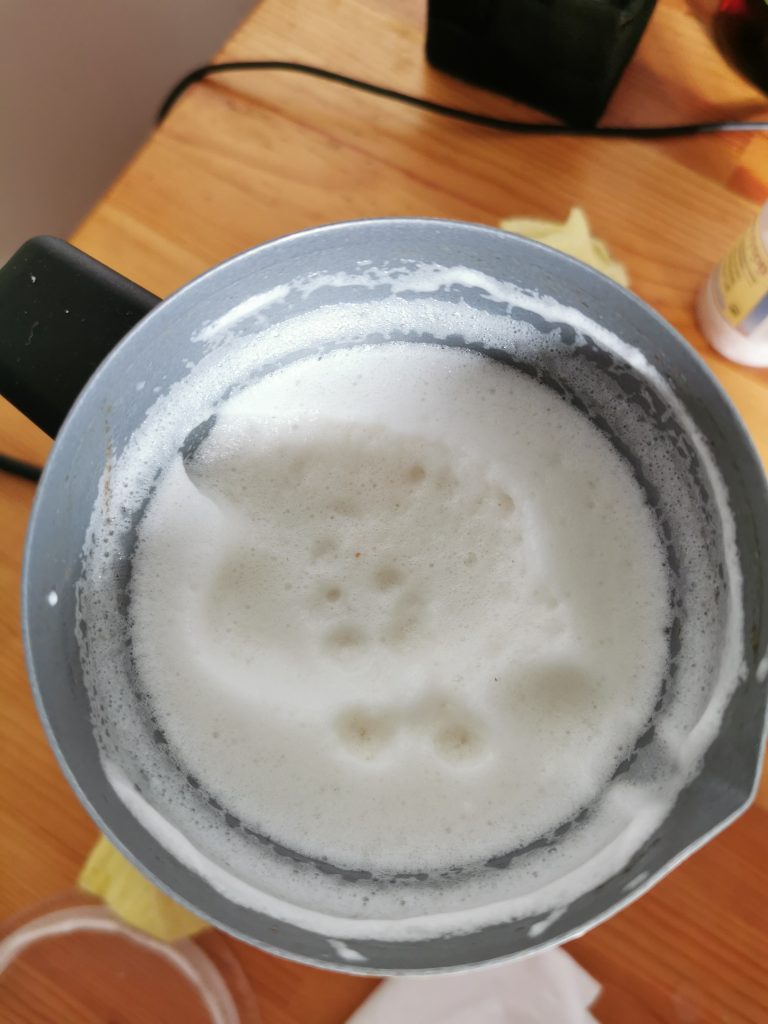 All you need is:
Place a 1:1 ratio of broth to nut milk, add 1/2 tbsp of oil if you're using, and click on.
BAM!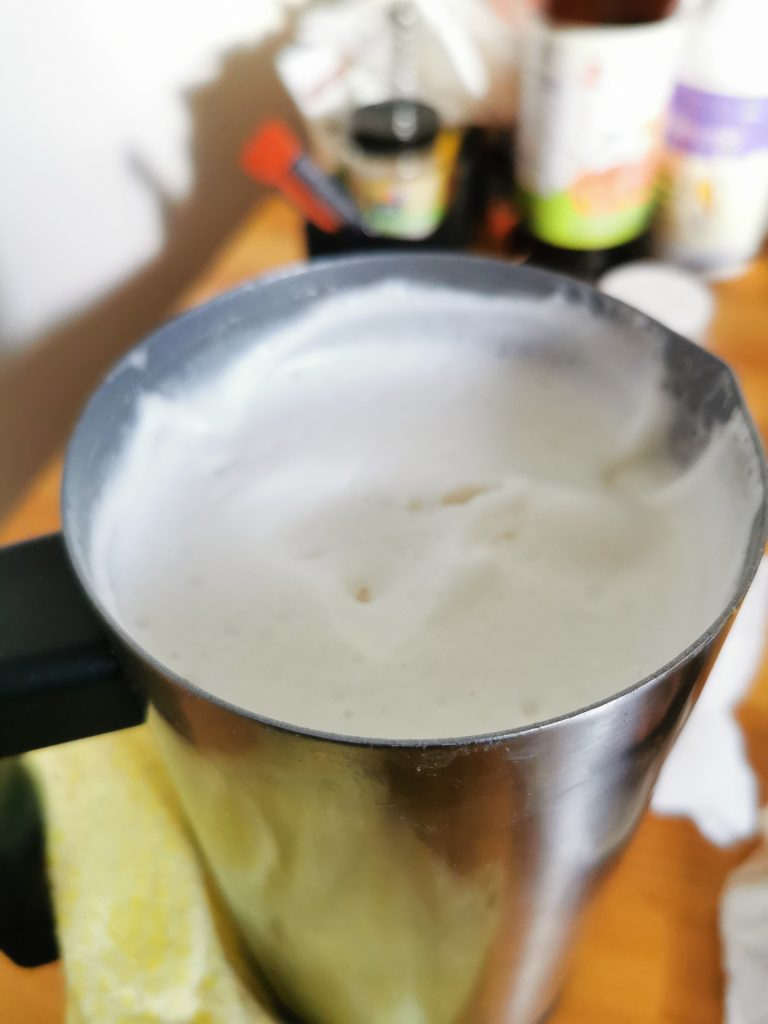 I'm all about simple recipes. I don't have the most cleanly, pristine kitchen and I don't enjoy staying trapped at home so I want to be in and out! I live in a house full of strangers. I have my own private 1-bedroom.
This recipe is super nutritious for your gut, skin, hair, and nails from all that collagen in the bone broth. I like making my own hearty ones from old animal carcasses by throwing them in the crockpot and cooking it overnight.
You. Have. Got. To. Try. This. #prettyplease and tag me @thefitty on instagram!
Anyyyyyy whoooozies.
Two new supplements I'm curious about from Dr Vitamin Solutions are the Lipo-Gen from Metagenics (a top brand I trust!) and Pharma Defense Blood Sugar Control.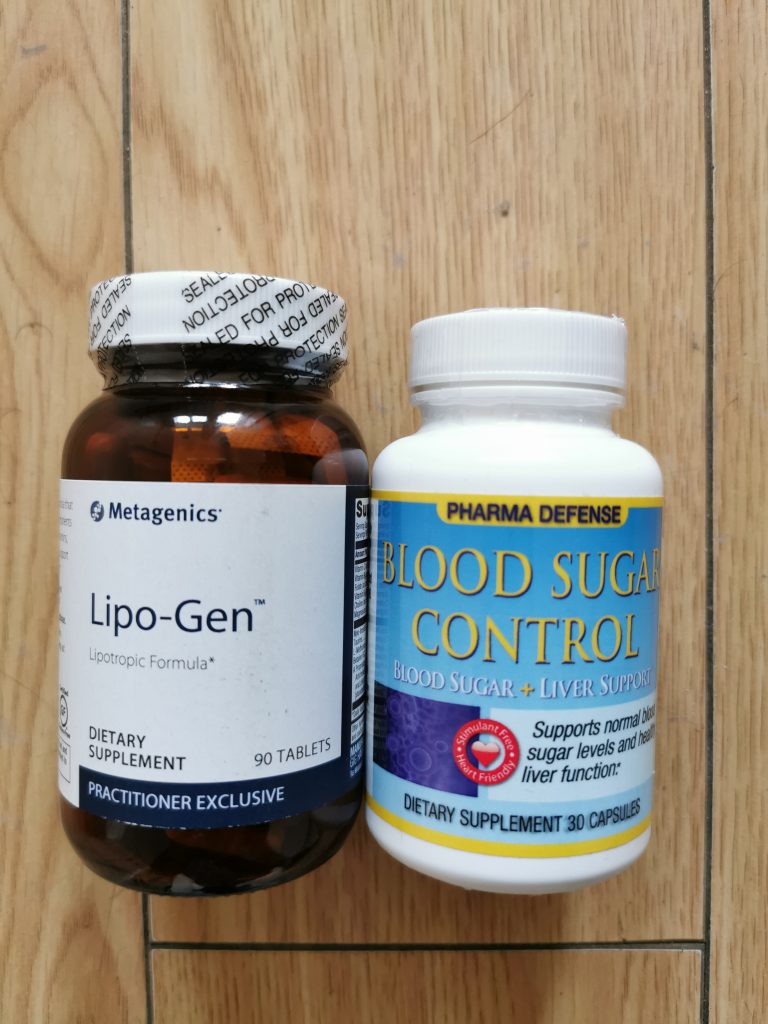 The Lipo-Gen is to help support healthy liver and gallbladder function. I have no problem with either organ, but it's always nice to have some extra support for the liver; she does so much for us! She's our #1 detox organ and does over 400 other functions in the body, two of which are to produce energy and filter out toxins. This blend has in it Vitamin C, B6, B12, Choline, Inositol, Taurine, Folate, and a blend of herbal extracts that aid liver function. It's gluten free and non-GMO, as I expected from Metagenics. It's one of the top quality brands I trust.
Being on a keto-carnivore diet, I sure as hell don't have a problem with blood sugar control, but I also find it nice to have extra support to maintain steady levels. The Pharma Defense Blood Sugar Control may help mitigate meals that spike blood sugar more (if you have a lot of protein in one go, or eat carbs, let's say) by providing a more steady time-release of insulin. By doing this, it helps reduce food cravings by reducing blood sugar crashes. The active ingredient in this capsule is Humulone.
So! These are my eats recently.
Now for a recent read…
I had the opportunity to review Judy Cho's Carnivore Cure! Thank you Judy, for sending this copy!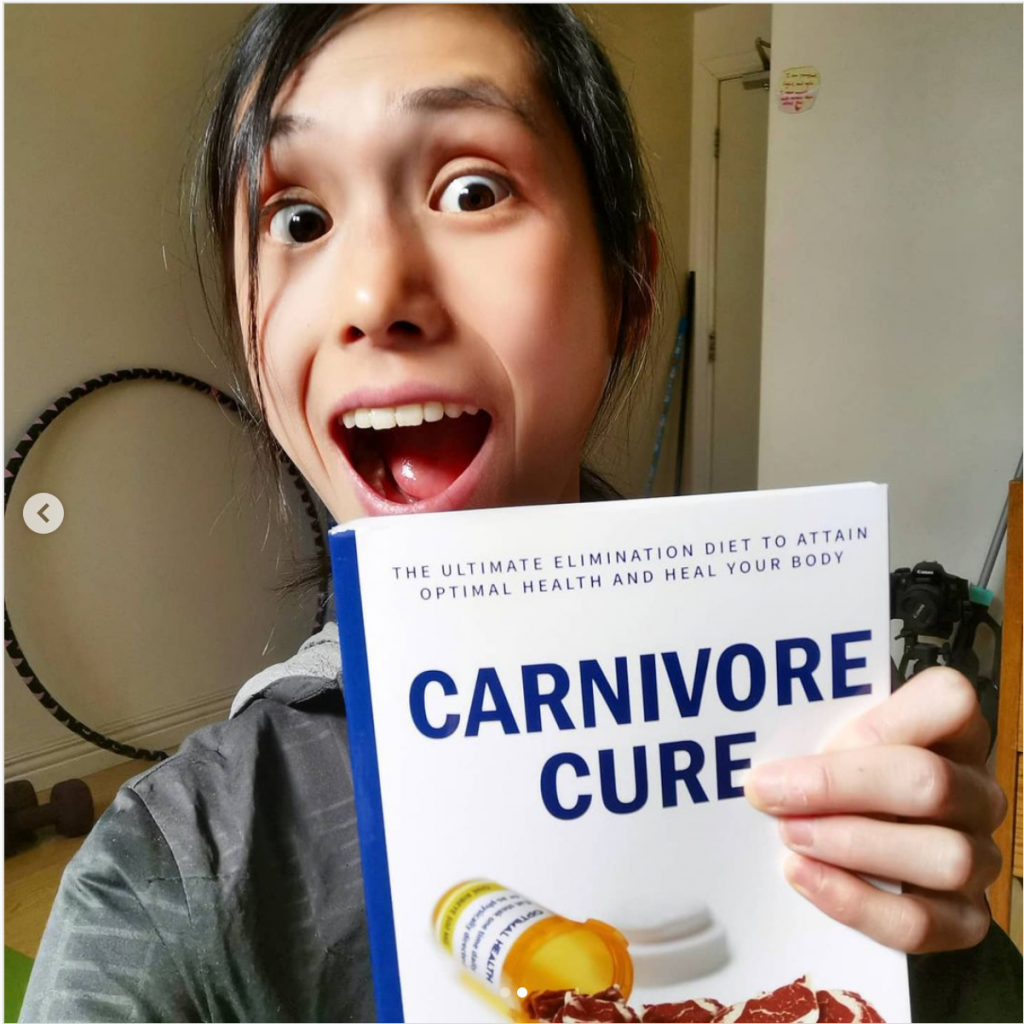 Wow, is this the MOST COMPREHENSIVE book on carnivore nutrition out there.
I'm no amatuer when it comes to reading researching and also the carnivore diet, but this was really, really detailed–it got so sciencey at some points I had to take a break, reread paragraphs, and ask myself what I just read! It's definitely not put into kid-terms, so it's something to keep on hand to review again. If you find the read to be too much to understand, I suggest subscribing to her youtube where she sometimes breaks down certain issues but talking about them aloud. If you're more of an audio learner, this would really help. Still, it is worth reading if you have the physical copy! It is very comprehensive + detailed in the chemical processes of how the body metabolizes nutrients; I don't think she skips any details! I already knew what some of the processes were, but she mentioned some extra steps along the way that other professionals have breezed through for simplicity's sake.
One of the highlights of the book is its rich infographics. I like those because it summarized a lot of information into a picture instead of a paragraph.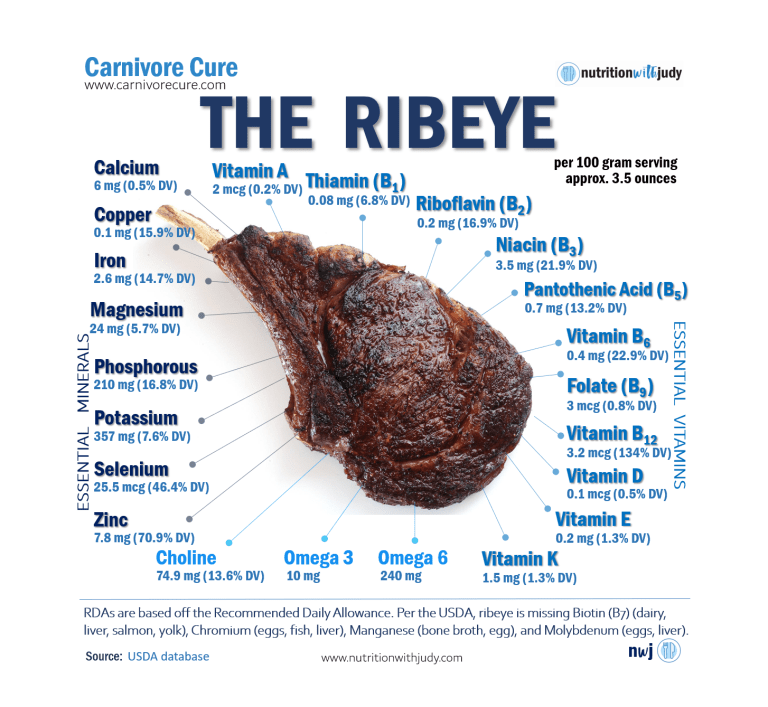 It goes into horomones, sleep, histamines, deficiencies and excesses, and provides nutritional charts for certain foods. IT COVERS EVERYTHING. You can check out the chapters of the book here on her site. I like that she also talks about other lifestyle factors beyond nutrition, such as sleep, exercise, social connections, etc (you can find it in chapter 18); I stand for this whole heartedly–you can have the best diet in the world but if your soul isn't nourished OUTSIDE of your plate, you're living a deprived life.
I remember reading the book and wanting to highlight so many things especially in the chatper about the gut. I think that's her speciality–gut healing. There's also a recipe section at the end of the book, which I skipped because I already knew how to cook; I was there to soak up the other knowledge; it'd serve you if you're relatively new to the diet and don't know how to cook carnivore in the kitchen. xD
I highly reccomend this book for those that want to heal their gut, mood, and any inflammation in the body using an animal-based approach and you have hesitations about eating meat (for environmental and health reason) and aren't so sure about the cons of having plants in your diet (there are anti-nutrients, did you know that?).
And here's your chance to win!
GOOOOOOD LUCK! 😀
If you don't win, that's okay! You can still grab a copy from Amazon.
---
How do you like your latte? What milk do you use? Do you own a frother?