I almost never do this.
On an early morning I could not seem to fall back sleep. I got up, got out my pen and journal, and suddenly felt called to write. I had a deep question burning the tip of my fingers. Allowing my pen the touch the paper, I scribbled down my question. Sat, and waited for an answer. The follow is the message I've channeled; the red text is my voice, the and black, hers.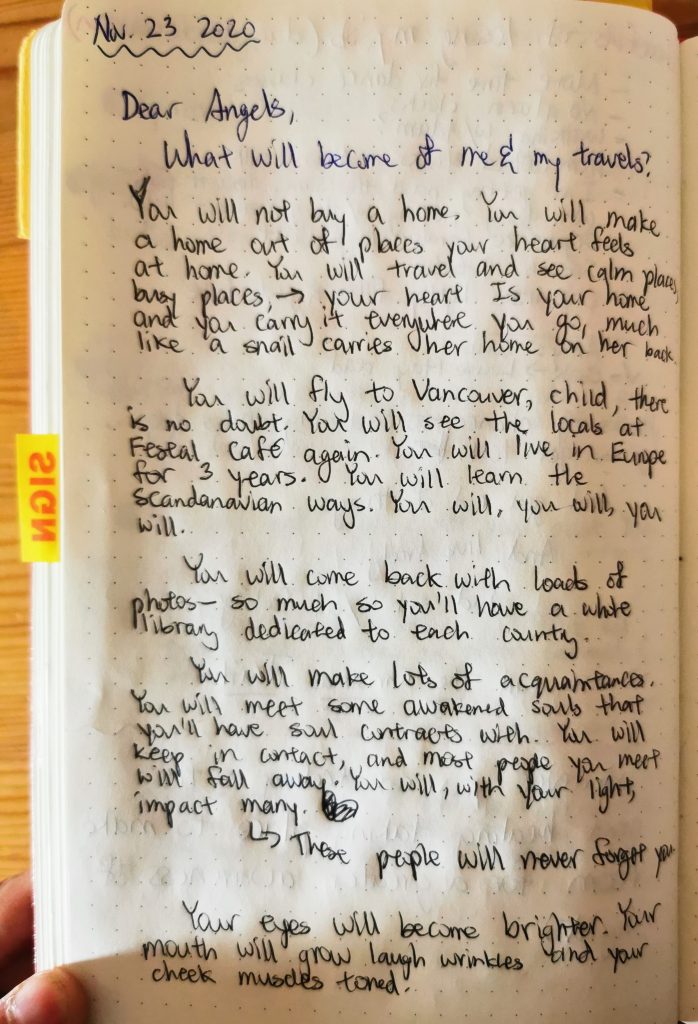 Nov 23, 2020
Dear Angels,
What will become of me and my travels?
You will buy a home. You will make a home out of places your heart heals at home. You will travel and see calm places, busy places, -> your heart is your home and you carry it everywhere you go, much like a snail carries her home on her back. 
You will fly to Vancouver, child, there is no doubt. You will see the locals at Festal Café again. You will learn the Scandinavian ways. You will, you will, you will.
You will come back with loans of photos-so much you'll have a whole library dedicated to each country.
You will make lots of acquaintances. You will meet some awakened souls that you have soul contracts with. You will keep in contact, and most people you meet will fall away. You will, with your light, impact many.
—> These people will never forget you.
Your eyes will become brighter. Your mouth will grow to laugh wrinkles bind your cheek muscles toned.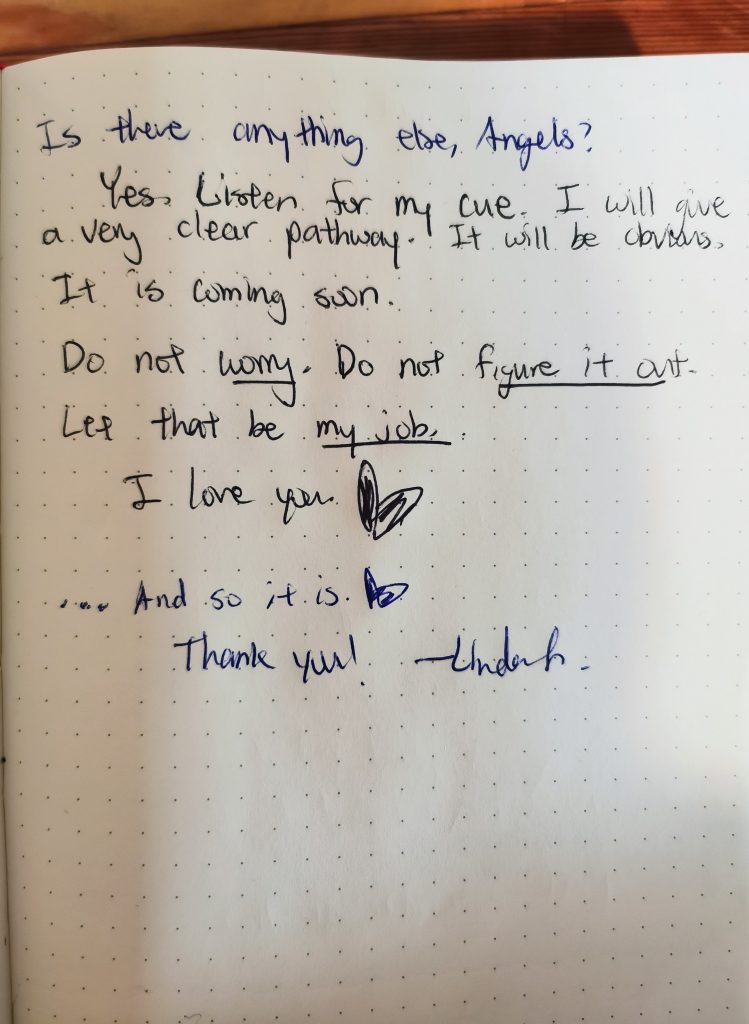 Is there anything else, Angels?
     Yes. Listen for my queue. I will give a very clear pathway. It will be obvious.
It is coming soon.
Do not worry. Do not figure it out.
Let that be my job.
I love you. ❤️
… And so it is ❤️
Thank you!
-Linda
Satisfied, my pen fell to the table.
All is well. All is well. This is a good sign. <3
---
Do you channel? Do you believe in Angels? How do you communicate with them?