**a sincere apology to anyone who has dealt with me the past 2 months; I've been agitated, cranky, extra munchy and dazed at you. No humans were harmed in this post. Thank you for putting up with me.**
Remember the Chipotle Chronicles? Now I'm introducing the Sleep Chronicles.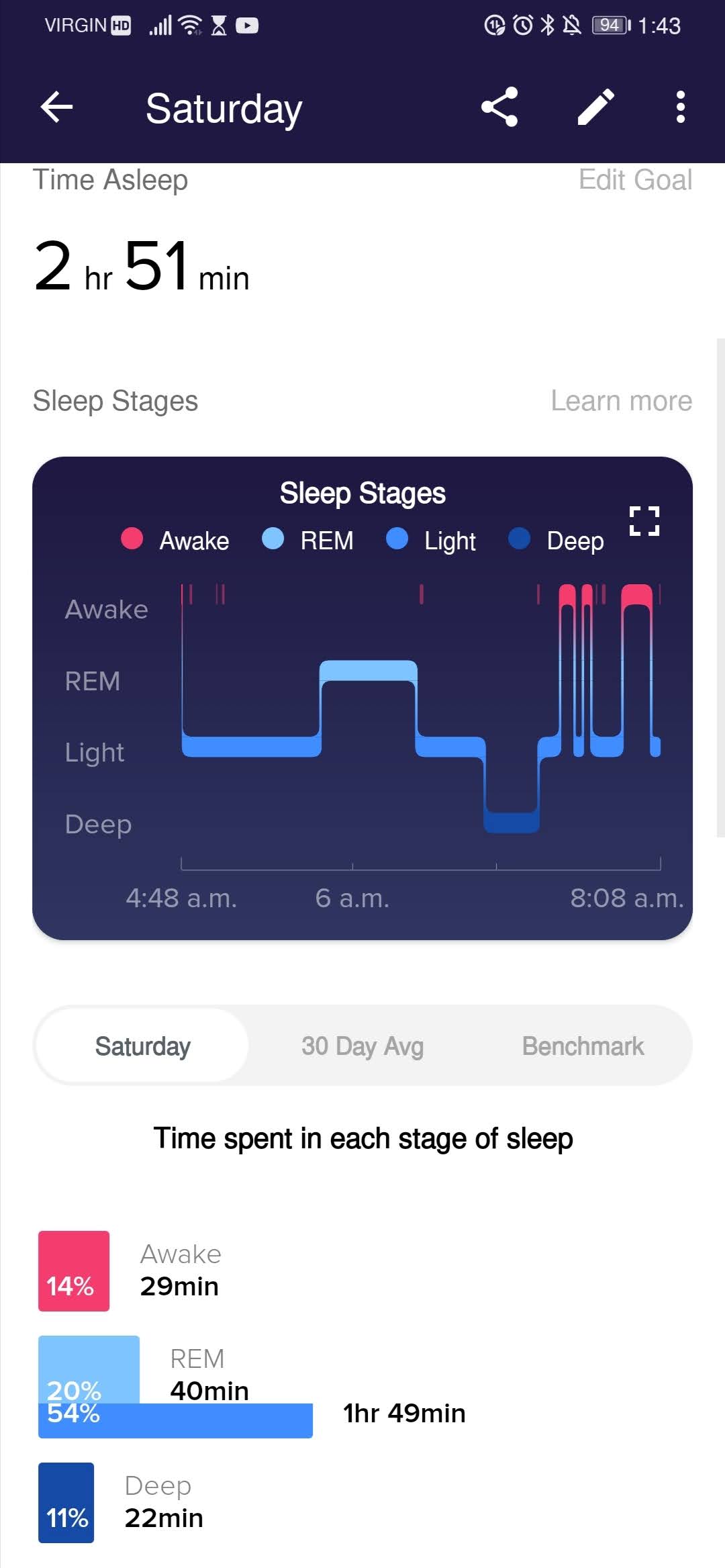 (this is where I got my sleep states from; I use the Fitbit Ionic).
Remember my last post on insomnia? And what's keeping me up at night?
I have been having mixed sleep recently and I'm thinking about taking lavender essential oil.

Like, to ingest.

I've never done this before, coming from someone who uses essential oils solely for usage in their diffuser or topically. I'm real iffy about it, but the delirious nights have me desperate enough to try anything.

It was suggested by my boss (who knows a thing or two about supplements).
This is the one he linked me:
Organic Lavender Oil pills. (here's a similar one from amazon)

I think I just might try this.
I've also started playing with other things; I won't delve into everything I've listed on what's keeping my up at night (physical, psychological, spiritual, emotional, etc; I've done that in the last post). But I'll start off by playing with macros.

I'm going to play with super high fat, low protein. I'm talking a 80-90% to 20-10% here. I have thinking perhaps gluconeogenesis is kicking me out of sleep with dips of low blood sugar (have yet to test this hypothesis since I don't have a continuous glucose monitor). When blood sugar levels drop, the body senses it must be on high alert, thus putting you in a stressed state and elevating cortisol. During these restless nights of lying wide awake (cue Katy Perry) for 3-5 hours, I tend to binge eating. Not because I'm hungry. Because I have nothing else to do. I kid you not, 100% honest. Not so great for someone that's been sober from food addiction!
Where I'll derive my fat sources from:
Since fats have minimal effect on blood sugar compared to protein, perhaps this will keep my levels stable throughout the night. Right now my fat to proteins ratios perhaps looks something like 60% to 40%. I'm not sure–I haven't been tracking!
Ideally, I'll be in bed (and here's my bedtime routine!) at 9:50, fall asleep by 10:50 latest, sleep till 8:50 the nest day. 🙂

If this doesn't work for a week, I'll try taking Ashwaghanda before bed

Welp. Wish me luck m'fitties.
---
Do you get up to pee in the middle of the night? Do you have trouble falling or staying asleep? Can you remember your dreams?