*this post was collaborative post. this is a post not written by myself and contains affiliate links*
Hello m'fitties!
It will not be long until we are all thinking and talking about Christmas. While things might be very different this year, thanks to the COVID-19 pandemic and the rules around social distancing(my biggest struggle with loneliness…), we still might be making plans for parties and events. We can hope and dream that they will happen and that we have a legitimate excuse to wear that little black dress and the killer heels. 
Because of the lockdown, many of us have had a little bit of an enforced break from working out, especially if we relied on going to the gym or fitness classes for our workouts. When you have had such a long break from something, it can be really difficult to find the motivation to get going again. Here, we are going to look at how you can get back into your fitness routine once the pandemic has passed.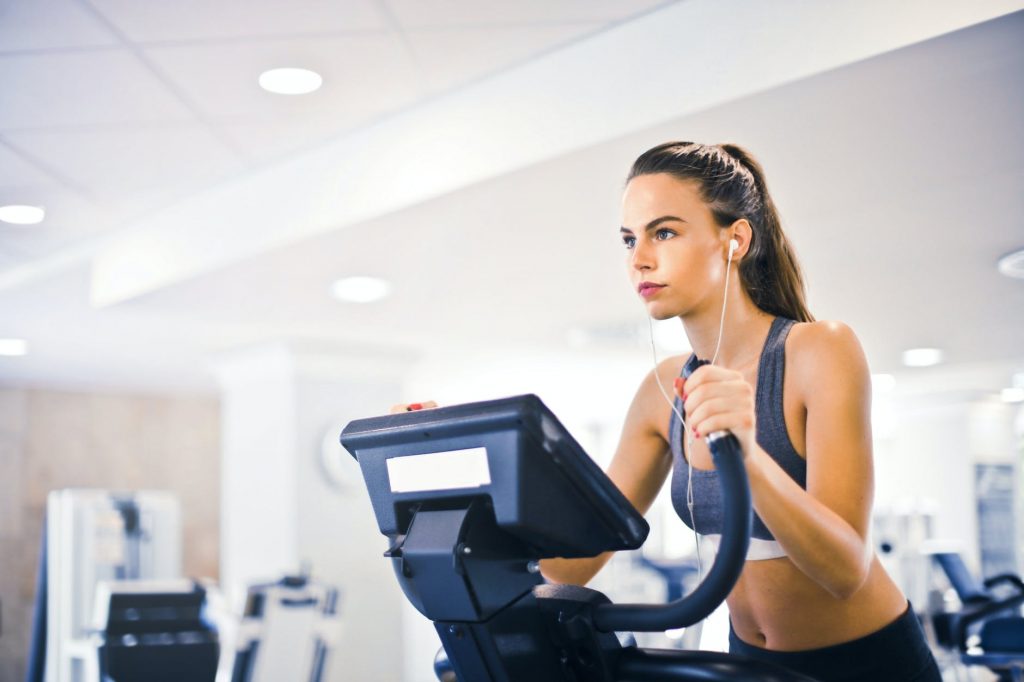 Photo by Andrea Piacquadio from Pexels CC0 License
Start off on the right foot
Sometimes, the thought of working out can be worse than the actual act of it, so if you are able to get it out of the way as early on in the day as possible, there is much less chance of you putting it off later on in the day. Jump out of bed, grab your workout clothes and get to the gym or head out for that run. The endorphins released from your physical activity will give you a great start to the day and will help you to not reach for those unhealthy comfort foods later on when tiredness sets in.
You do not need any fancy sportswear or footwear – some sweatpants, vest and hoodies with the right sneakers are enough to start with. For many people, this sounds like something that, as long as you are comfortable and safe, should not matter, but if you have an interest in fashion, you will still want to look good. Feeling happy and confident in the clothes that you are wearing can give you a huge boost and make you much more likely actually to complete a workout or a class.
Incorporate it into your everyday routine
If you really hate doing specific workouts, why not incorporate extra movement into your days? We should all be aiming to do at least half an hour of exercise a day. – enough to leave us slightly out of breath. This can easily be done with a few simple changes, such as getting off the bus or the train a stop earlier, using the stairs instead of the elevator and parking at a space at the far end of the grocery store or mall car park. All these little things soon add up and help you to regain your fitness levels to pre-lockdown levels. 
Familiarise yourself with the new environment
When you head back to the gym, it will probably look significantly different from what you are used to. New measures should have been put into place to keep both staff members and customers safe during the ongoing coronavirus pandemic.
There may be, for example, a one-way system in place to reduce the amount of interaction you have with anyone else while moving about the gym. Most places will have hand sanitizers dotted about, and you should use these as often as possible in addition to wiping down your equipment thoroughly with anti-bacterial wipes after using them. You may also be limited to the length of time you can spend in the gym or on equipment to ensure other customers can safely visit the premises as well.
It is a really good idea to familiarise yourself with the procedures and new processes before you get there to reduce any anxiety that you might have surrounding going back to the gym. If you are joining somewhere new, see if you can get a tour of the premises before you head to your first work out and talk to the personal trainers about any worries or questions that you have.
Plan your workout in advance
As we mentioned above, you may not be able to spend quite as long at the gym as you are used to prior to the lockdowns kicking in. This means you will not have the time to walk about leisurely deciding which piece of equipment to go on next. To avoid this, plan your basic workout structure in advance so that you can make the most of every minute you have in the gym. 
It is also important to remember that you probably have not been working out to quite the same extent or intensity at home during the lockdown, and so your body needs easing back into it. Rather than targeting specific areas, to begin with, try splitting your time across a whole body workout.
Do not push your body too far
We have just talked about how your body needs to get used to things again, and because of this, it is important not to push it too far. If you do push it beyond what it can do, you will end up injuring yourself and being out of action for weeks or even longer, and have to start all over again!
Do not try to go for gold in the first week back. You are probably excited about lifting some heavy weights or really going for it and attending every fitness class on offer, but be cautious. Little and often is the best way forward to regain your strength and fitness.
Pick something that you enjoy
Your motivation may have waned somewhat over the lockdown period, and while you know you need to get back into it, you are possibly feeling a little ambivalent towards it. If you do not enjoy what you are doing, you are much less likely to keep up with it. To keep your motivation from flagging, pick a form of exercise that you enjoy. 
For me, an activity I enjoy would be THIS.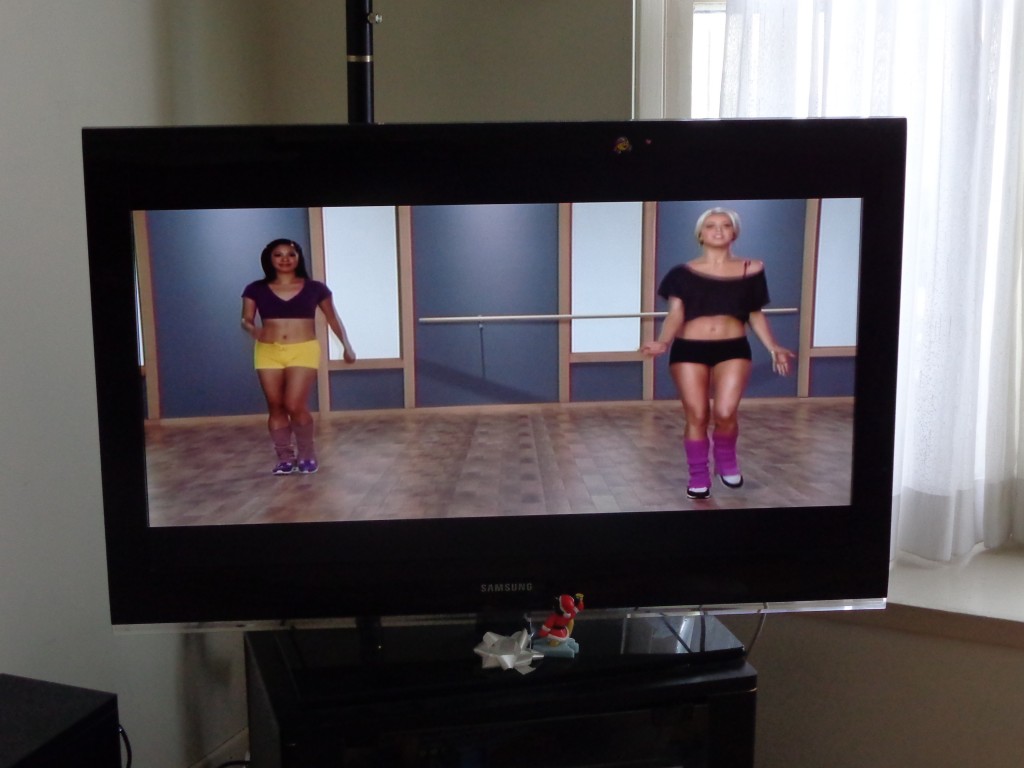 xD
Keep an eye on any injuries you pick up
You may well find yourself a little more prone to injury to begin with, after months of sitting on the couch watching Netflix. Your glutes, back extensors and abdominal muscles are the ones which have most likely slackened up and lost their strength, so it is important to keep an eye on them. 
If you feel any twinges or pulls, stop and rest and get them seen to as early on as possible so that you do not set yourself back any further. Try applying cooling therapy to aches and pains for the first 72 hours and then once the inflammation and swelling have subsided, try applying warming products. If it does not seem to ease up after a few days, seek professional medical advice.
Make sure you stay hydrated
Hydration is essential when you are working out, and after a longer break than usual, your body might need more of it.
Gosh, I learned the hard way. Remember this?
You have quite possibly been enjoying a lot more cups of coffee than usual, and more than likely a few extra beers or glasses of wine. They have the opposite effect on your body, speeding up dehydration, so make sure that you drink plenty of water to counteract the effects.
Take care of yourself out of the gym
Maintaining good health and fitness is much more than just what you get up to in the gym or workout class. It is about eating a healthy, balanced diet and getting plenty of sleep. Looking after your mental health is essential as well. While exercise is great for helping to improve your emotional state, sometimes it takes a little more to get you feeling like your normal self. The current situation has been tough on everyone – cut yourself some slack and if you do feel like your mental health has taken a battering, do not hesitate to get professional help. 
After all, you may feel as though there are only a few paths to recovery, but there are many resources to help you out in this direction. For instance, a personal injury lawyer for psychological claims can help you gain the compensation you deserve if dealing with past traumas or difficulties as a result of a situation out of your control. Learning to stand up for ourselves can sometimes be the first step in bettering our lives, as health is much more than just a workout, but a perspective.
---
Are you excited to get back to the gym? Will you be going back, or working out from home?