I just realized how many notebooks and planners I owned the other day and wanted to share with you all their purposes! M'fitties, are you journaler? What you write down is what you care about, and what you remember!
For example, my fitness, food, and business are all important to me, so I keep track of them all. So is my happiness. So is my creativity. I have a different spread for them all. <3
Life Planner
I use my life planner on the daily! I know many people prefer to use google calendar and store everything there, but there's nothing like putting pen the paper. Science shows that when you physically write things down, you remember them more. Plus, I love decorating special dates–for example, if I'm teaching a yoga class, I put a stick of a yoga mat or heart beside that appointment. 🙂 Or I can colour-code with highlighters and markers. I divide my planner up into 3 categories and you can see that I prefer a vertical layout as to a horizontal one. The three categories are: Errands/Tasks, Workout, and Food.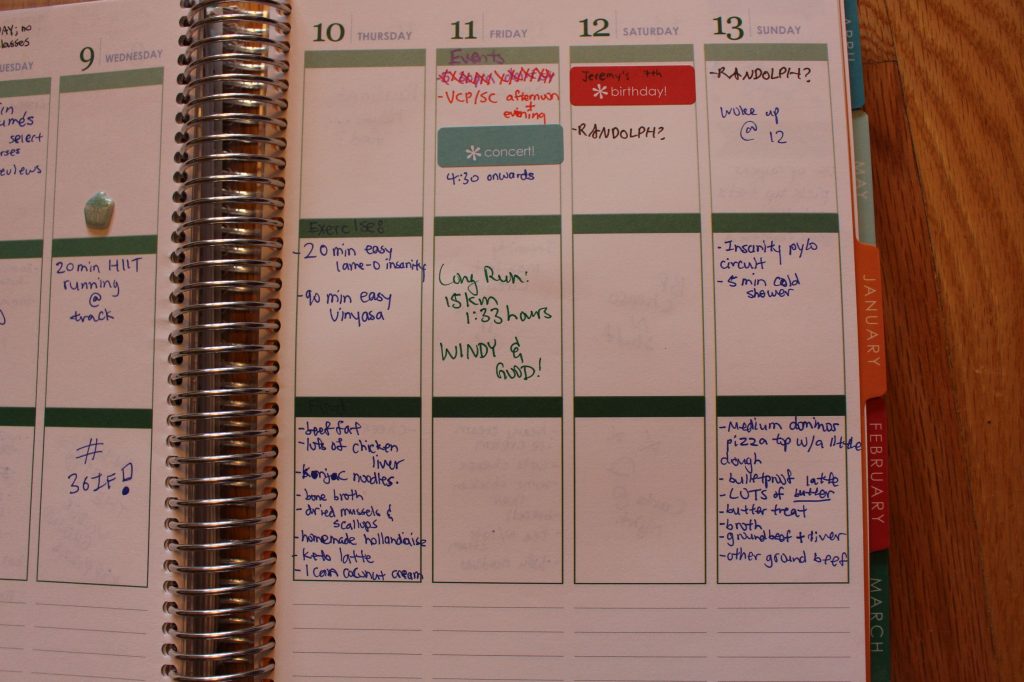 I love looking back at my previous life planners to see what I did throughout the day, what my thoughts were at the end of every month, week, and of course…year.
I have been getting this customizable one every year!
Draft Journal/Brainstorming/Rough draft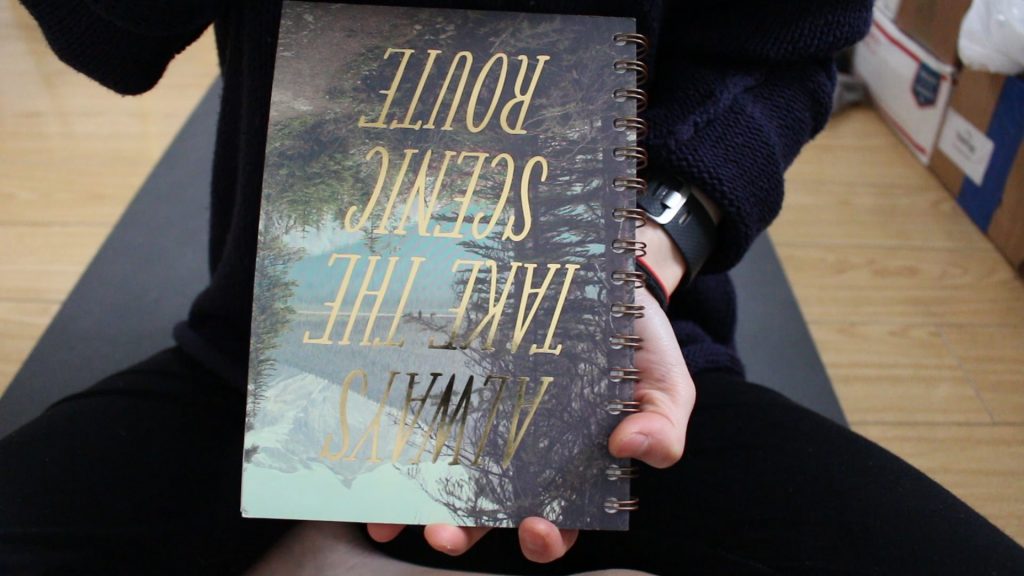 Sometimes I have thoughts/little notes-to-self moments during the day that I know I need to get down on paper before I forget. I don't like loose leaf because they can easily get lost, and sometimes they just don't seem appropriate to put into my life planner. So I bring with me a little notebook (light and portable) wherever I go for these purposes. I write down things that stick out to me, such as, "I like word-of-the-days". and "Call Amy to confirm Sunday shifts".
Everything in here is meant to be rough draft–it's not supposed to be "presentable and neat" material. There are doodles, scrawlings, words written diagonally and across and backwards and everything in between. You can find any of these at your local store or you can try this one here that's pocket sized!
Gratitude Journal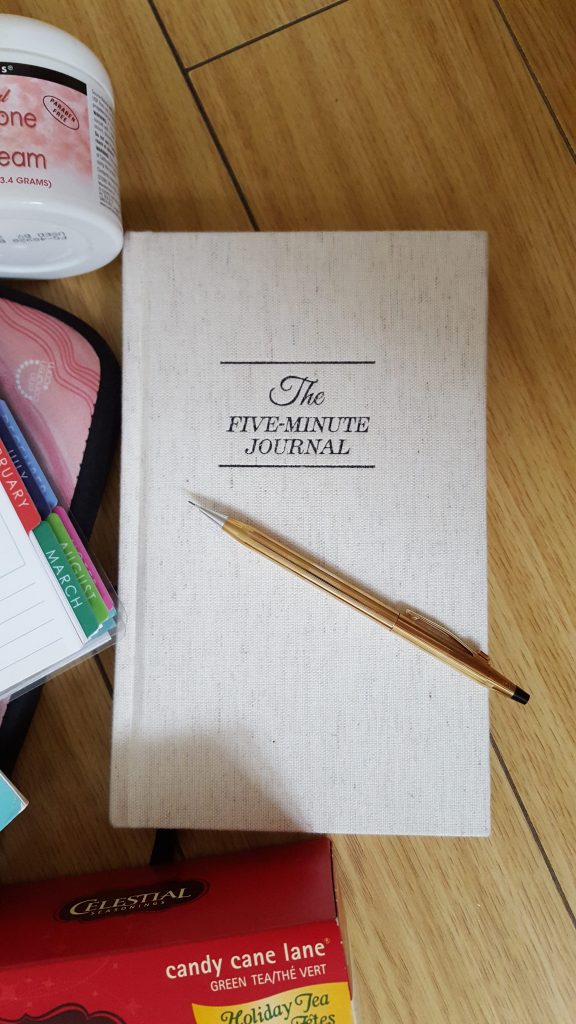 This journal I use to write down things I'm grateful for. It all started with using the 5 minute journal, and from there, after graduating and filling out all its lovely pages, I bought my own journal to write my own ideas. Sometimes I list out things I'm grateful for. Other times, I write a whole paragraph. They get rambly! The more specific you are, the better you feel into the loving feeling of abundance.
Scrapbook
I save receipts, movie tickets, little gems here and there from trips and social events as a little souvenir to say, "Hey! Remember this?! Remember being here?!" I think it's SO DARLING and adds a 3-D Component to a 2D hobby–journaling. I like scrapbooks with a coil spine because the size grows pretty large when you start inserting lots of things in and the last thing you want is to have lots of pages left to fill but no space left to insert anything because you can't even close the book. It's like trying to overpack a suitcase when you're coming back from vacation because you bought too many things. Better to always travel to a country with a slightly more empty luggage so you have space for all those things!
Try this one out 🙂
---
So…do you journal?