Dear Barista girl,
It was amazing to see you again. Remember me? We met back when you were still working at Starbucks. I was shocked to see you again at Aroma. I remember us meeting briefly just twice before you shut me out completely and disappeared. I often wondered about you, where you were ad how things were going in life. I knew you were on a strict diet and owned a Herschel brown knapsack. I knew you were an art history major. I knew you liked low-fit music and the smell of coffee. You loved art history.
I never thought I'd see you again. It lit up my day to see you again.
Do you remember me?
I think you do; but we just don't talk about it. I mean, how do you bring up the fact that we met online and then in person, a total of 60 minutes face-to-face in those two in person meetings, and the fact that you were embarrassed and didn't know how to bring up that you vanished without reason, without a word?
So after a few weeks here and there, i dropped by the coffee shop on a weekend morning. Got the usual: Hot cup of water to steep my own tea with, and some tabs of butter. I grew to like your crescent-moon earrings, and I loved dropping by to say, "the usual." I've always wanted to say that as a regular customer somewhere!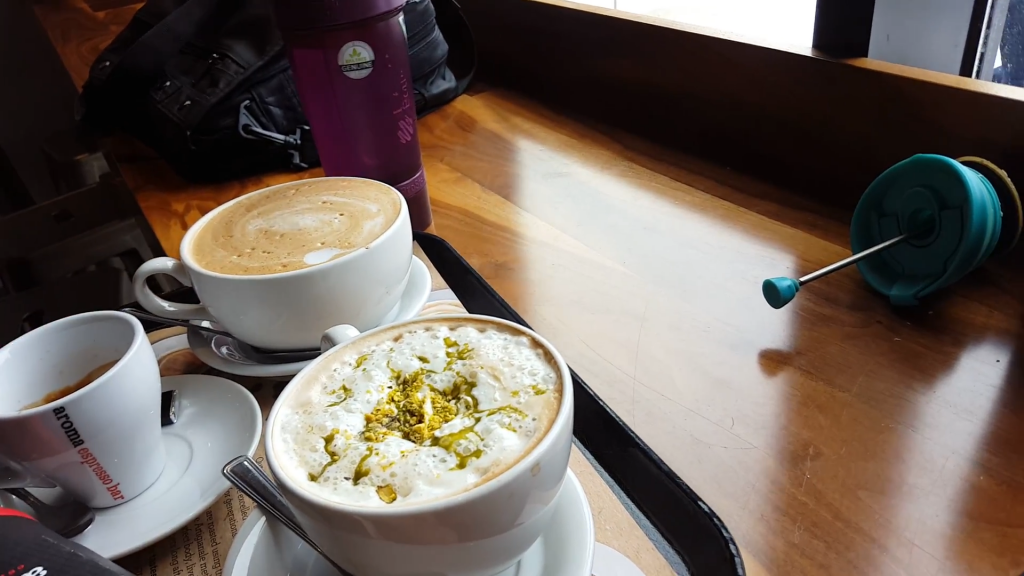 Somewhere along the way you dropped out again; and now we're back where we started; not knowing where you disappeared off to again.
I think our paths will cross again. Sometime. When the time is right.
Thank you for being a dot in my timeline.
Many blessings until we meet again.
Have you ever wanted to say something to someone but didn't know how? Or, who was the last person that ghosted on you?