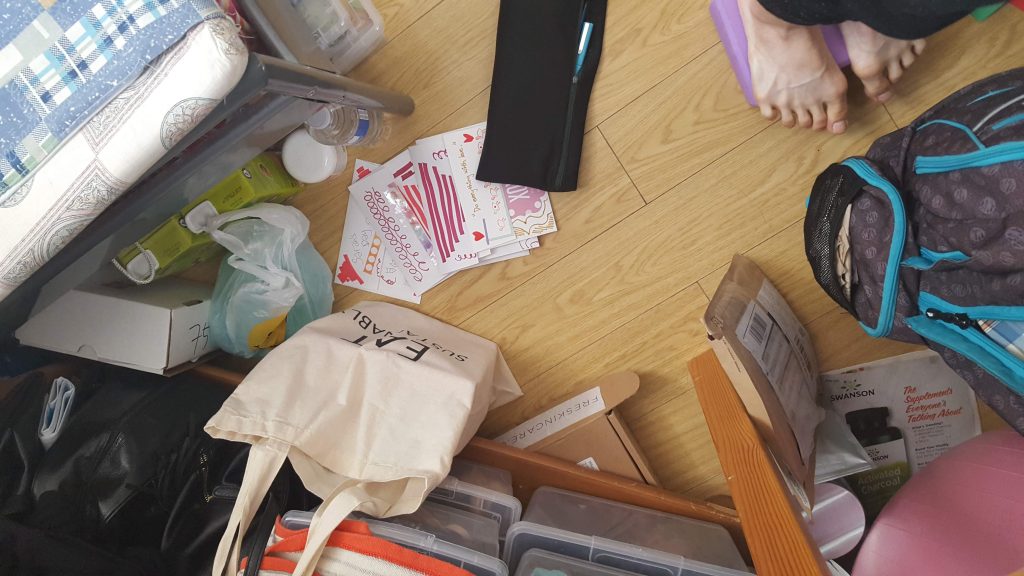 Happy November!
Let me just jump in your head for a second.
Ya'll know the experimentation I had with part 1! If you haven't read the post, then what are you doing with your life? here's a rundown of how it all works:
Did you know that 80% of our thoughts in a day are negative?
Wow.
Control your mind, control what you attract. This week's I take an audit on what my repeating thoughts are. Every hour, I write in a little notebook what most dominant thoughts are. This helps to recognise my most pressing thoughts, and start making positive changes to them.
I decided to continue this experiment for another day, because why not? Every day depending on the situation, my thoughts fluctuate and differ. I wrote this down in my journal, but you can easily do it in a small travel notebook.
Here were my thoughts for day 2:
8AM: I wonder if I have enough time for an outdoor run before class? Eh…it's raining so no. Glad that's decided for me. Sometimes, the best decision is when I don't have to make a decision.
9AM: Okay, time to get done some instagram and email errands while my teachers blabs about his life!
10AM: Let's see what I can get done whilst he still rambles…
11AM: I really have very little to put on my acting resume…
12PM: Okay I've got enough time to go home, drop off this heavy bag of canned food, hop on a phone interview, and then head back and make it in time for facilitate creative space.
1PM: OMG I GOT THE JOB! SHE LOVED ME! I DIDN'T EVEN DO AN IN-PERSON INTERVIEW! Okay should I have lunch now or after I DO A LITTLE DANCE PARTY HELLO
2PM: I have so many opportunities to me, I'm blessed. I'm honestly still elated.
3PM: I'm not cut out for this other XXX volunteer position–I'm not an activist. I don't agree with the values of the interviewer at all and I'm not a political person. I won't be upset if I don't get this position. In fact, I hope I don't because I wouldn't accept it anyway.
4PM: Where should I go to study? XXX is full, XXX is closing soon, and ugh I'm so tired from walking around trying to find a place.
5PM: Journal now or later? Check emails. I should reach J's place around 5:30, then help out till 6:30, do the aerial class at 7-8, and then maybe Ed can drive me home after his class which ends at 9:30? What shall I do between 8 and 9:30? And what if he doesn't come?
6PM: Okay here I am, ready to call. Wow, there's a lot of people on the list. Am I gonna even do aerial yoga today? Looks like I'm not…J decided last minute to not teach to class. That's a bummer and I'm kinda annoyed. Why didn't he tell me? I planned for this and I expected him to carry out what he intends to do. I mean it's on the schedule; why should I be treated any different from a regular customer just because I'm volunteering mytime in an energy exchange? Whatever. I'm not gonna give him crap. I'm fed up with being pushed over too though, in my life…ugh. Whatever. My previous boss, B doesn't do that.
7PM: Tired. Gosh, my back hurts and I'm stiff. I just wanna do yoga right now. But I'm still working.
8PM: It sure gets busier here before classes start. I'm feeling all frazzled with all the movement of customers coming in and not.
9PM: Ahh, YOGA FOR 60 MINUTES AT LAST! I'm doing my own private little session at the back of the studio. Let's work on those kickstands. I've still got it.
10PM: I gotta unpack, repack school things, pack food for tomorrow, and then run some youtube errands then ZZZZZ.
11PM: Lights out. No If's, And, or But's.
Observations:
As the day goes on, I need to ground myself in order to feel calm. When things get too busy and I have a lot on my plate, I feel like I can't fully be present to those around me. I half-listen, half-respond, half give my attention to a task. I sip on tea and need some alone time after a lot of external stimuli. As the day goes on, my motivation declines, so I choose to plan strategically the hardest things that require the most concentration and "willpower" to do earlier in the day and the less pressing tasks, like answering emails and reading a nice novel (okay but for real; I need to get on that Harry Potter Bandwagon because I've been telling myself I'll finish 1 book before the end of 2018 but I'm still hooked up on a list of personal development books like this one I've yet to finish).
I also appreciate clarity; I like knowing what to expect from a friend or coworker so I can look forward to plan accordingly. Often times I let others trample over me and what my expectations are or adjust my own taste to give way to theirs, which isn't healthy on my end. I end up feeling disappointed and frustrated. On my part, I can speak up and let them know this. I'm not Linda the Pushover. I don't appreciate being taken for granted. I deserve to step up and speak up for myself!
Soooooooooooo yeah.
Stay tuned for day 3! 😀
---
Have you read day 1? Do any of my thoughts sound like YOUR THOUGHTS too? It's like I'm in your brain.