Hello m'fitties!
Where do you see yourself in 5 years? Where would you be living? Who with? What takes up your time? What work? What hobbies?
As part of my Private Diaries' series, I continue to share the insights I have as an artist and more importantly, human being. Our latest assignment in acting has us planning ahead. We get really pragmatic and the lecture on this was pretty common-sense; it wasn't anything that was new to me as someone who keeps a journal on a regular basis and practices self-development.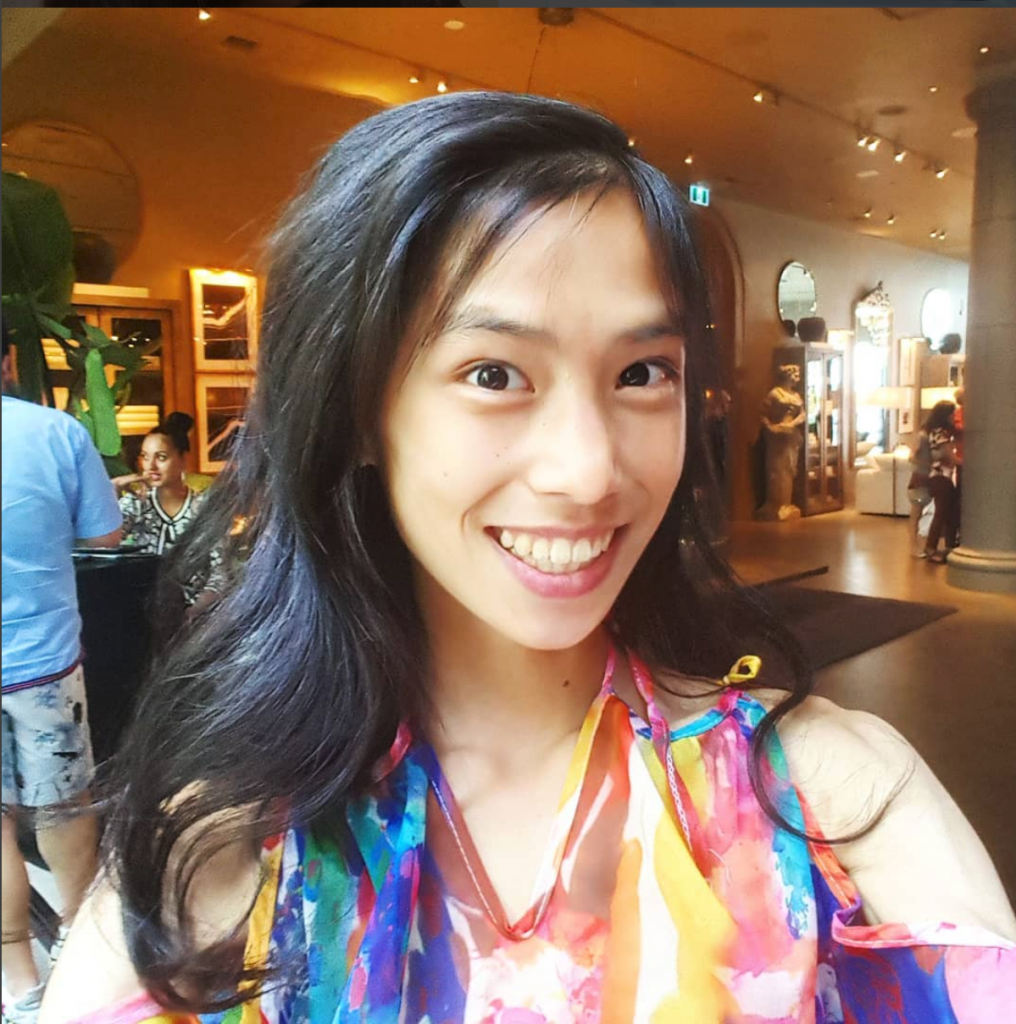 I've broken down my plan between Theatrical goals (goals as an artist), and "Other" goals (personal, self-development, career, etc).
5 YEAR PLAN:
Year 1
1st month: (April 2019-May 2019)
Professional/Theatre goals:
Rest up. It's been a rough school year and it's time to celebrate by giving myself a break from all the work! I'll travel and do some inner work; connecting spiritually by meditating, going to travel in the states, and visit friends there. I'm looking at L.A. since eventually I want to get into film and the film industry is huge there. I'll take a look at the vibes of L.A. and see if it's somewhere I want to personally move to.
Personal/Advancement/Parallel income goals:
I also try things I've been meaning to—like pole dancing. I'll take a pole dancing class. I'll try Barry's Bootcamp, Dye my hair mermaid pink too.
1st quarter: (April 2019-July 2019)
Professional/Theatre goals:
Besides traveling to L.A. to see if the lifestyle is conducive to my film career there, I will continue to train downtown Toronto for singing, dancing, and acting. I'll take classes at a Studio and a college for film/acting intensives. I'll find myself a singing instructor and go weekly, and I'll dance downtown 3 times a week. It's important to me to continue training as an artist to grow. It also brings me joy when I dabble in creativity!
Total hours a week for training: 10 hours
Personal/Advancement/Parallel income goals:
Work as a personal assistant to a life coach (because I'm an aspiring life coach and can use the opportunity to shadow her; learning how she carries herself as a professional and the backends of how a business operates) and also part time at a spa. Living a wellness-based lifestyle means a lot to me and it feeds my soul. In these settings, I meet my ideal clients for my own life coaching, personal training and yoga teaching. As a bonus, I get free massages and spa-amenities! There are a lot of spas located downtown Toronto.
Total hours a week working: 30 hours
I currently blog, so I also continue to expand my social media presence (YouTube, Blogging) during this time. I find myself a personal assistant to help me with this so I can focus on content creation and they can do the editing.
2nd quarter: (August 2019 – November 2019)
Professional/Theatre goals:
Find myself an agent! I'm ready to get into the industry; I have a delicate self-esteem and with all that spiritual work meditating, artistic training, and working in an environment that makes me feel good about my abilities in the 1st quarter, I'm ready to face the harsh, critical industry. I'll get a background agent and another one for casting in main roles.
During this time, I continue to train as I did in the 1st quarter, same amount of hours a week.
Personal/Advancement/Parallel income goals:
I continue to work part time. I also take 3 clients: one of personal training, one for yoga teaching, and the last for life coaching. I have met enough people in my life at the right time at the right place for them to want to work with me—my business is expanding! During this time, I continue to work closely with my personal assistant and at this time, may consider expanding my team to find a professional photographer/videographer.
3rd quarter: (December 2019 – March 2020)
Professional/Theatre goals:
Take a break from the industry. GO SEE SOME SHOWS instead of be in one!
Personal/Advancement/Parallel income goals:
It's time to travel again! One of the things I've always longed to do is travel the world! Having saved enough to head to Northern Europe (because I like the cold), I'll spend 1 month at a wellness retreat. I grow in spirituality, I meet like-minded people, I continue to life-coach over the internet (to earn $). Then for the next 2 months, I'll travel to different countries. I have my team of videographers, personal assistant, camera man/etc with me on this travel to vlog this adventure abroad during this time.
I'll be making a side income through my blogging and youtube as well as life coaching. I haven't completely quit my two other previous jobs; I'm just taking a hiatus.
my travel to Vancouver was epic. It was the first time I've ever traveled on my own in my life. I found a new part of myself.
4th quarter: (April 2020 – July 2020)
Professional/Theatre goals:
I've been in a few background scenes for films, commercials, and maybe even landed a main role in a theatre production! I'll do this paid OR free—I am just doing this mostly for the exposure and experience. I build a portfolio.
I am back at it with the training; an artist never stops growing! I take more intensives downtown for musical theatre, or take singing, dancing, and acting classes separately. I plan on going to number different studios so I can diversify the style of training I get from different teachers. I'm also auditioning for film and theatre roles, singing and dancing gigs.
Personal/Advancement/Parallel income goals:
Take on more and more clients for personal training, life coaching, and yoga teaching! I also take time to meet with my team to create content, film, and collaborate. Now I'm working more for myself than for someone else (20 hours for my own business; 5 hours at a yoga/spa/gym studio).
I also buy myself a treadmill desk; I've always wanted one. Staying sedentary drives me nuts! I can't see myself ever having a permanent desk job.
I switch from buying commercial to buying 100% organic, 100% grass-fed, pasture-raised, meats and vegetables.
Year 2: (August 2020-August 2021)
Professional/Theatre goals:
I continue training downtown, and now with the added income, will train 20 hours a week instead of 10 because I can now afford it! Also continuing to audition for shows and films. I volunteer at TIFF so I can get a sneak peak of what it's like in the industry. I also do some volunteer modeling/acting for student films, photographers, and artists looking to collaborate. This grows my social circle and I'm able to support local, small artists and get my own name out there.
Personal/Advancement/Parallel income goals:
Invest in a mastermind group / do a course on self-development (like the law of attraction!). Continue with my business as it was for the last year; expand social media reach and go to networking events. I've done it once and I can do it again; social anxiety is no longer going to hold me back from stepping into a room with my goddess wings.
Year 3: (August 2021 – August 2022)
Professional/Theatre goals:
I take my acting/singing/dancing to the STATES! It's about time. I move out of the basement near University where I've lived for so long even though I don't even go to uni anymore. I move to L.A. because I like the vibes there (and I don't like my messy housemates) and there's a huge industry for health/fitness AND film there—it's perfect for me! I may have to say goodbye to my team and find a new one in L.A. unless they're willing to move with me! I continue youtube/blogging and my brand as a coach in L.A. and meet other amazing people there.
I spend a lot of this time meeting new people that I connect with and being social. I give back to the community by volunteering my time to other people to help out, for example, be a part of community theatre, oversee a community yoga event, host an acoustic night at a local café, interview other artists and business-like people in the area. I take this time to really connect.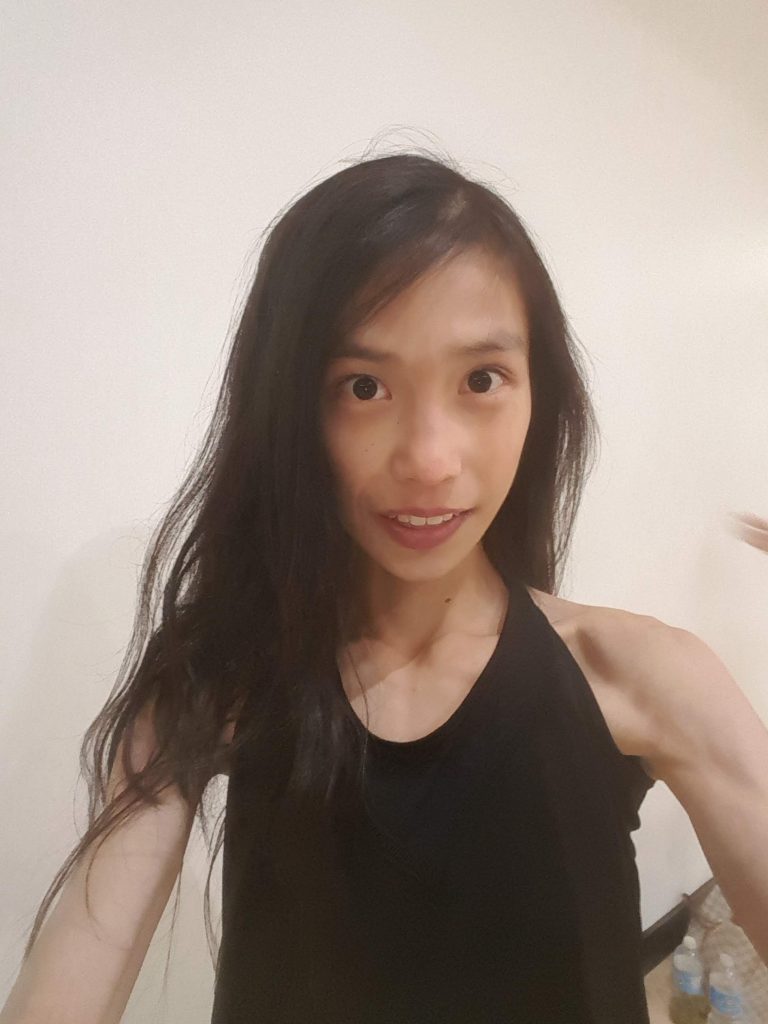 me post dance classes and social outings!
Personal/Advancement/Parallel income goals:
I connect socially by meeting new people. I meet my boyfriend, and it's like magic the moment we meet. I meet Tony Robbins at his annual retreat called "A Date with Destiny". This is a week's retreat in personal growth.
Year 4: (August 2022- August 2023)
Wholistic goal:
This entire year is all about settling down, creating a stable income, increasing my clientele and improving the quality of content. I continue to take on the occasional artist gig here and there. Overall, I want to have fun doing what I do without feeling like I need to GRIND and HUSTLE all the time. I integrate more self-care time slowly into my working schedule until it becomes routine.
Year 5: (August 2023-August 2024)
Wholistic goal:
I'm finally really settled down in the states and ready to take on creative endeavors again by taking singing, dancing, and acting intensives. My source of income comes 90% from my business, and the other 10% from working part time at a yoga/gym studio—mostly because I enjoy it, not necessarily because I need the money. At this point, I'm financially stable and not worried. Perhaps I've adopted a dog at this point (definitely looking for a pet before a spouse); but that all depends on if I have a personal assistant or not to help me take care of things if I take care of the dog. He's a husky named Chester.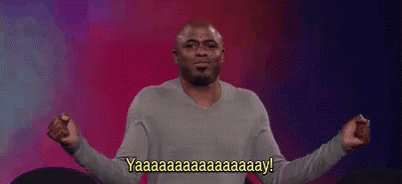 AND THERE YOU HAVE IT!
Notice how I state my aspirations/hopes in the present tense, saying that it's happening as if it's happening in the moment instead of writing, "I think I will…" or "Hopefully I'll…"
I'm certain that I will manifest all these things I want into fruition. I have belief in myself and in the universe–>and that is key to making everything you want to happen, happen. You can start to do this too, starting with a journal I highly suggest this one because it's inundated with law of attraction prompts/mantra that'll get you attracting everything you want in life!.
---
How old will you be in 5 years? What do you want to accomplish in a year from now?