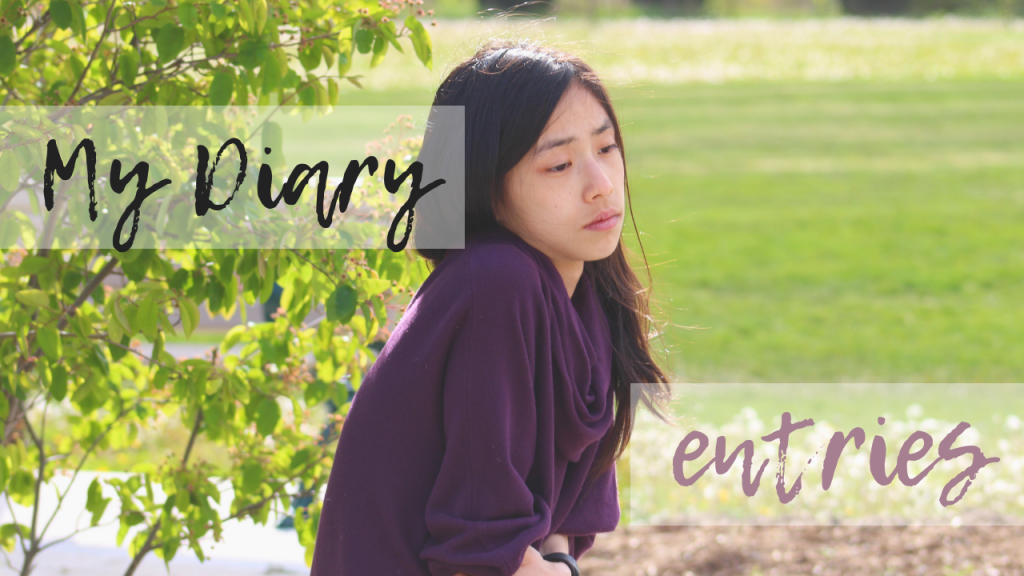 The private diary series is one series I love writing on the blog, and it also gets a lot of reads as well.I'm willing to share some selected journal entries from my own personal diary; these are raw, incohesive thoughts, sometimes they make sense and sometimes they don't. They're fluid, authentic, raw, and honest. Showing these entries is a lot like baring my wrists; it feels exposed and out in the open and completely vulnerable. That's why I'm selective with the truths I tell.
Please respect my thoughts, privacy, and enjoy the ride.
(Keep in mind that many things have changed since these diary entries have been written–including my mindset, my vibration, my mood, and of course, the circumstances of the moment are no longer the circumstances reflecting where I am today)
---
Law of attraction/Creating abundance:
I'm grateful for:
Finding three student tickets (financial abundance)
Dance classes (luck abundance)
Billy the bus driver — again seeing him again (social abundance)
Lisa's personal assistant (career abundance)
Jelena — my own personal assistant in video editing (career abundance)
A chance to speak on a panel ('m vibrating at a higher frequency!)
Almond milk frothing (luck abundance)
What I'd like from the universe:
A sign of financial abundance either in a raise, or having lots of money, so much so that I do not need any more budgeting.
Finding a guilt / sin cleansing meditation so that I feel new. Clear. Reborn.
Fantastic, memorable dreams I want to feel what it's like to live out my wildest fantasies… romantically, travel-wise, adventure wise, I mean what if I was born a boy? What if I was a mermaid? A fairy? Man Id love to live in the world of Narnia.
A heart-to-heart connection with a soul sister.
Loads of vigor, energy, and happiness!
Date now: July 16th 2018 8:34 p.m.
Deadline is July 18th 2018 8:43 p.m.
A lot of the things I'm asking for seems to be really aggressive and in such a time crunch, but if you know what they say… you have to truly believe they'll come true for it to come true. I have to will it to come true. And that's why, lastly, I ask the universe for the strength to have more faith in order to ask for larger blessings. To not be afraid of dreaming big.
---
E-squared experiment number 4:
Theory: You are connected to everything and everyone else in the universe.
Hypothesis: Telepathically send a message to a specific person, and get evidence that they received it. Your thoughts truly send out messages that changed the universe! Butterfly Effect.
Time required: 48 Hours
Today's date: July 13th 2018 10:02 a.m.
Deadline: July 15th 2018 10:02 a.m.
I'm sending a message to Mom… To please support me and believe in me… see me for my gifts and strengths, not weaknesses.
Result? It came true! Sort of! I'm writing this on July 14th morning. She apologized over text about her comment about me being a burden.
---
I have many things I want to do and only so much time and energy. A lot of times, I find myself in the opposite end too–having nothing to do and utterly uninspired. But better this end where I have a heart-driven mission than the other end.
I want a day to clean out the clutter on my computer and SD card. Then carefully delegate tasks to my assistant. Then, another day to strictly film a few YouTube videos. And of course, a day to go out too, have fun, and dance my heart out! Other times to have fun connecting with a friend. Walk in nature. Do a self-reflection journal. Research counselors/life coaches. Reply to pen pals. Do yoga to my heart's content. Wrap presents.
And sometimes… Sit. And. Do. Nothing.
---
Wow. 2 days of rest day and this is what happened:
More mojo for the gym
STRONGER arm pump
more endorphins (I lowered the intensity bar then raised it again)
My arms look unreal right now. So vascular, and muscular and I feel so strong right now. This is what happens when I leave my plate feeling refreshed.
I chatted and had an interview on the phone with Steph. My mind is buzzing with creativity, happiness, and the want to give back to the world right now. I feel prepared to physically and mentally do any tasks–dancing, to typing a long story, randomly messaging a stranger to say hello, jumping off a building!? Not suicidally, of course. I just want to do it for the thrill. Maybe I should go bungee jumping? 🙂
And oh yes–I saw Rejoice at Starbucks today. I haven't seen her since high school!
---
July 27th 2018
Today I attended two interviews, one for a peer mentor and the other a sales representative over at a dance center. The manager Stephanie is really fit herself (by the looks of her physique, anyway)! She also loves her Starbucks.
I was going to attend an interview over at another dance studio as well but the manager texted me literally 20 minutes prior to my schedule time to say that he was sick… On the bright hand side I think this was a blessing meant to happen. This allowed me time to go to singing class and then pick up 13 Butters at Starbucks and also attend my first trial dance lesson at the new dance studio! Hip hop style-beginner/intermediate with Fizz.
My rescheduled interview is at 3:30 p.m. next week, then perhaps I can stay for one to two classes after for free. I've been attracting so much positivity in my life recently. I attracted Naomi (gym buddy), Lila (Soul Sister/girlfriend that I totally vibe with), and 3 job interviews (proof of financial abundance)! And I've been able to foster creativity through dance, a branding workshop, and listening to podcasts on slower speeds (I usually listen to them on 2-3x the speed to plow through them) to truly absorb the information.
I know my value. And I'm not going to diminish that. I dream with all my heart. I have multiple opportunities ahead of me, and anyone who has me as part of their life is blessed by my light. If they can't see the value I give, then I'm happy to redirect my energy somewhere else. I am not disposable.

I am invaluable.

I am light and love. I have a gift to give. My gift isn't going to just fit in anywhere. It'll be received in only the most sacred of places. Places worthy of its power. My power.
---
August 18th 2018
The volunteer position at the dance studio is super chill. I can sit here and journal–perhaps use this time to take out my planner to plan out the next week's worth of work and such. I can journal and answer emails on my phone. I can have my cell phone on me, so I can go on social media to update a few things. I don't think I get along with the vibe of some of these volunteers that I can't relate to them talking about relationships, etc. Ideally, I'd work on Thursdays from 11 a.m. to 7 p.m., attend one or two classes afterwards and go home. I dance here on Saturdays, Sundays, and Friday evenings with Aaron and Kaleela. I'll do call center work on Wednesday and Tuesday. My boss will let me work in an upgraded position for just 6 hours a week as opposed to 12 because I'm that special 🙂 I'll have time to work on my business, be a peer mentor, workout, and do homework!
---
August 19th 2018
Typical co-workers at an office:
The donut bringer
The gossip
The mean boss
4. The Fitty 🙂
Huzzah! I secured my Thursday shift for the school year! 11 a.m. to 7 p.m. and every now and then maybe I'll take one to do dance classes after.
I listen to my co-workers bicker batter about nonsensical things and sometimes I have to giggle, or side, or shrug depending on what it is they talk about. I just can;t relate to shallow talk over pop culture, their bias, and relationship problems.
Note to self? Never bring Curry to eat in a clean shirt.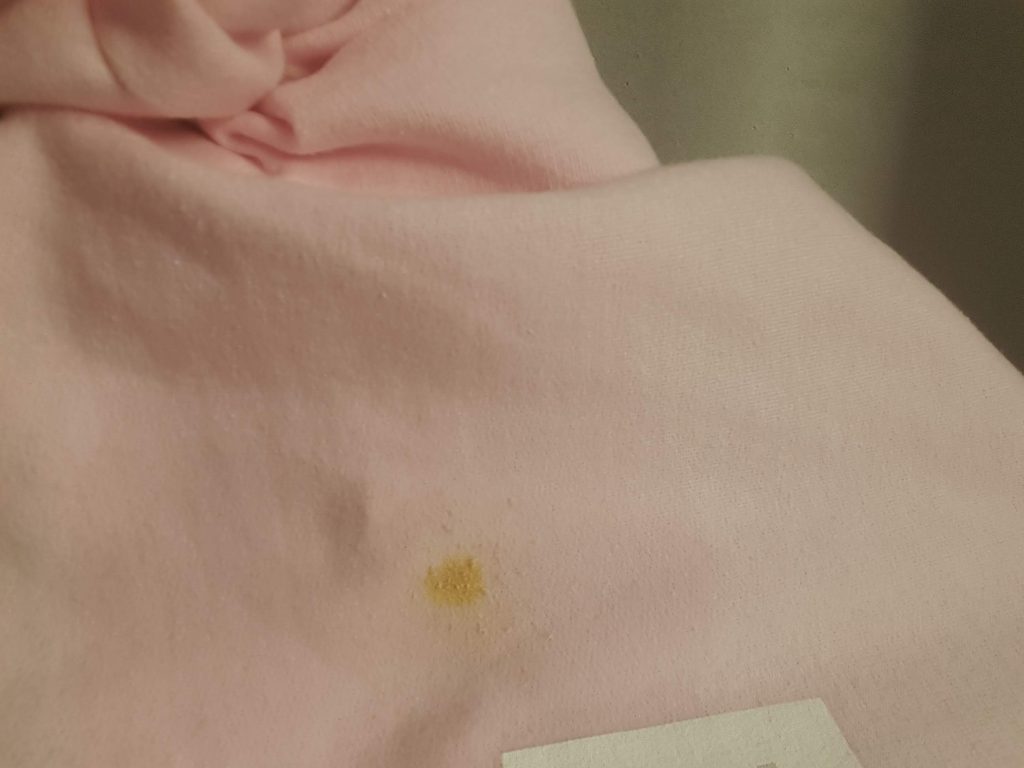 ---
September 4 2018:
I lost my job at the dance center. I was the front desk helper, signing people in and selling merchandise. I feel dropped like an acorn. I feel like I've lost yet another thing that I've worked so hard to get, and all because I was sick and there was a miscommunication in the scheduling. I've lost my job where I had an office, lost myself by leaving my program major, burned my face, and now this…it just seems like one thing after another. Losing this job shattered my confidence. I feel unworthy. I feel bad. I feel like I'm being punished by the universe. Could it be Karma? Was it that little white lie I told to her? Was it that egg I used from my housemate whom I didn't tell? Was it being consistently late to the workshop? Was it taking more napkins than I should have at Starbucks? Or…was it some other bigger thing I did (insert XYZ HERE that I won't publicly blog about).
I seriously want to swear my heart out.
(enter 5 pages of mad scribbles here)
Managers with no empathy or understanding are not thriving leaders.
I know I've also gained a lot this year, like traveling to Vancouver, getting the peer mentor position at school and even getting all these positions in the first place. I just can't help but feel cheated because I planned my whole school schedule out according to the dance classes I can take and the hours I can do to volunteer. I guess they say when one door closes another one opens. I'm just looking for that other open door.
---
Do you enjoy reading the private diaries series? What was the last photo you took? What was the last thing you ate? Do you believe in Karma?