Hello m'fitties! It's been a while since the last life update–what's up what's up with you all? From time to time I take a lot of photos from my phone and I completely forget about them, or I don't forget but I compile them all into one memory–and for that I use to blog. So…here we go!
You have no idea. I've been wanting to knock this off my bucket list since 2012.
AERIAL SILK YOGA 😀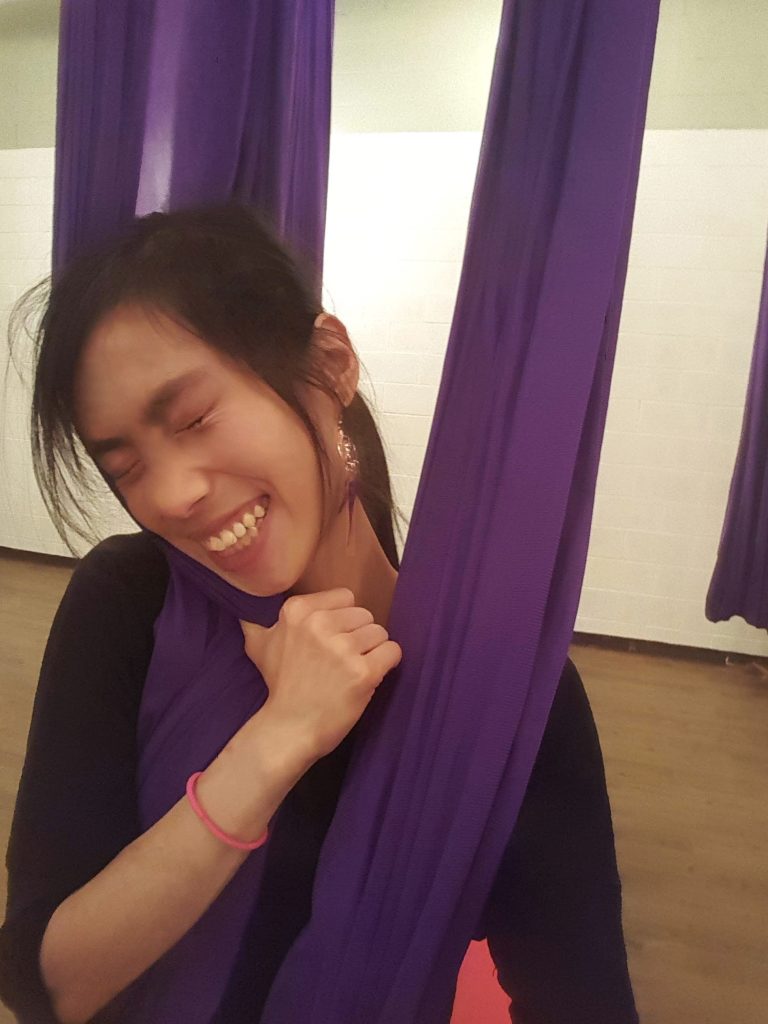 My friend found a studio near my house that offers $10 drop-in sessions for 1 hour. Well, I couldn't pass on that.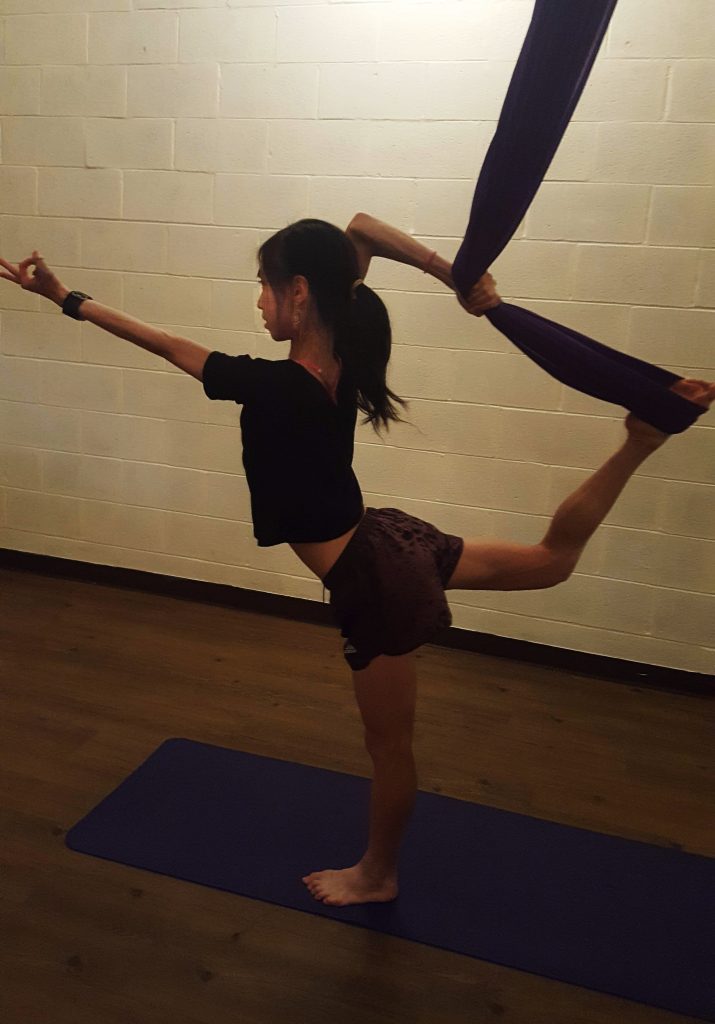 Dancer's pose.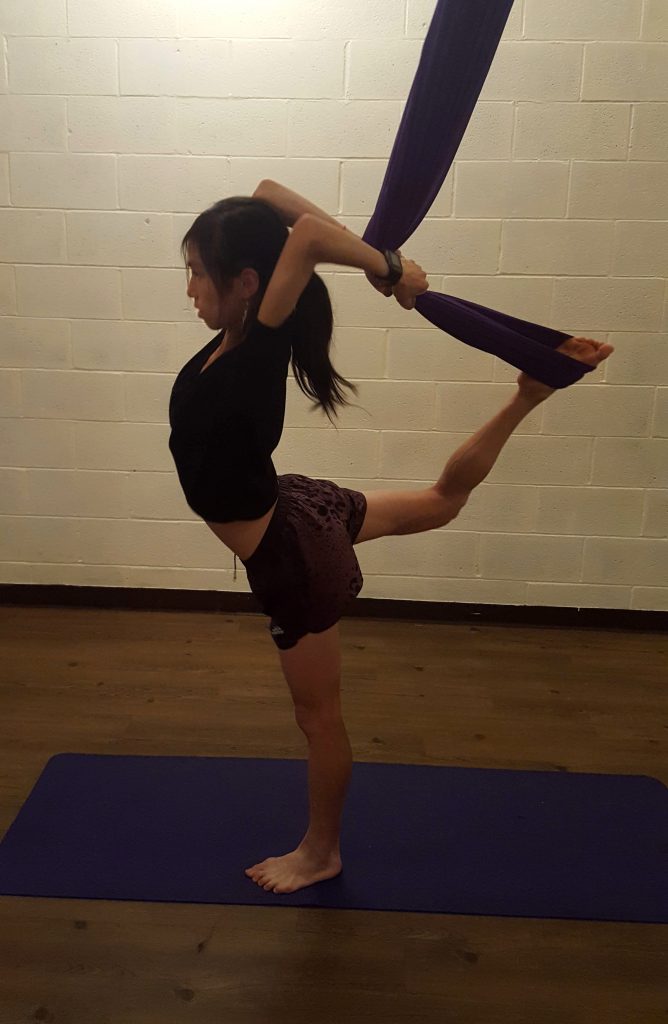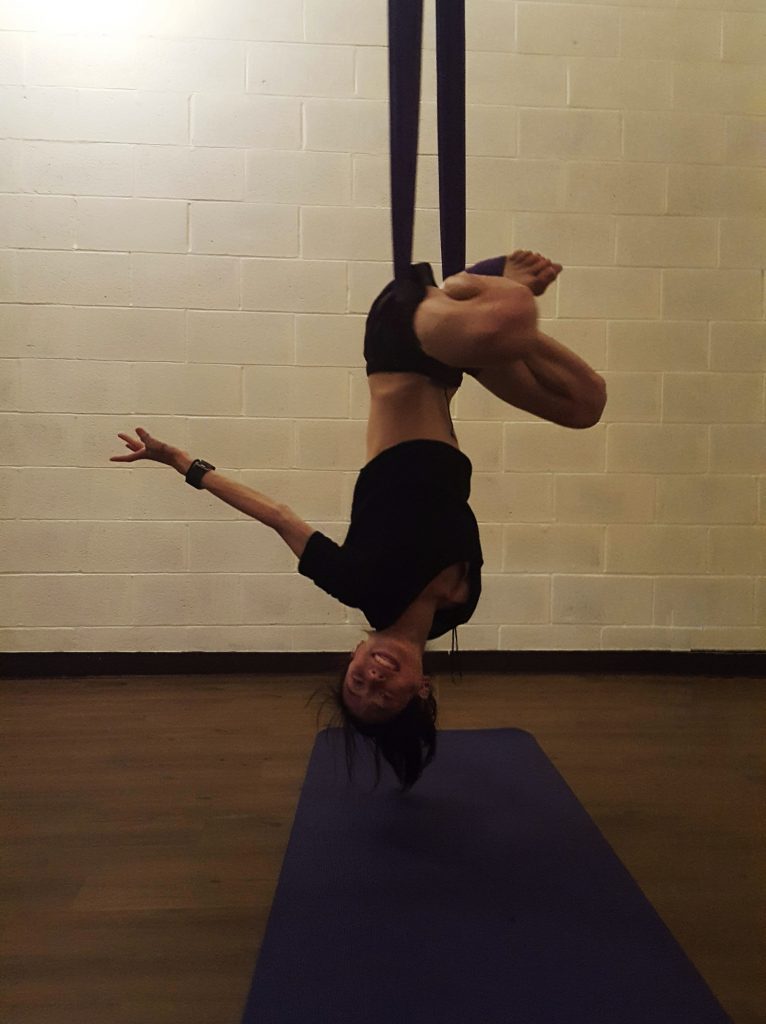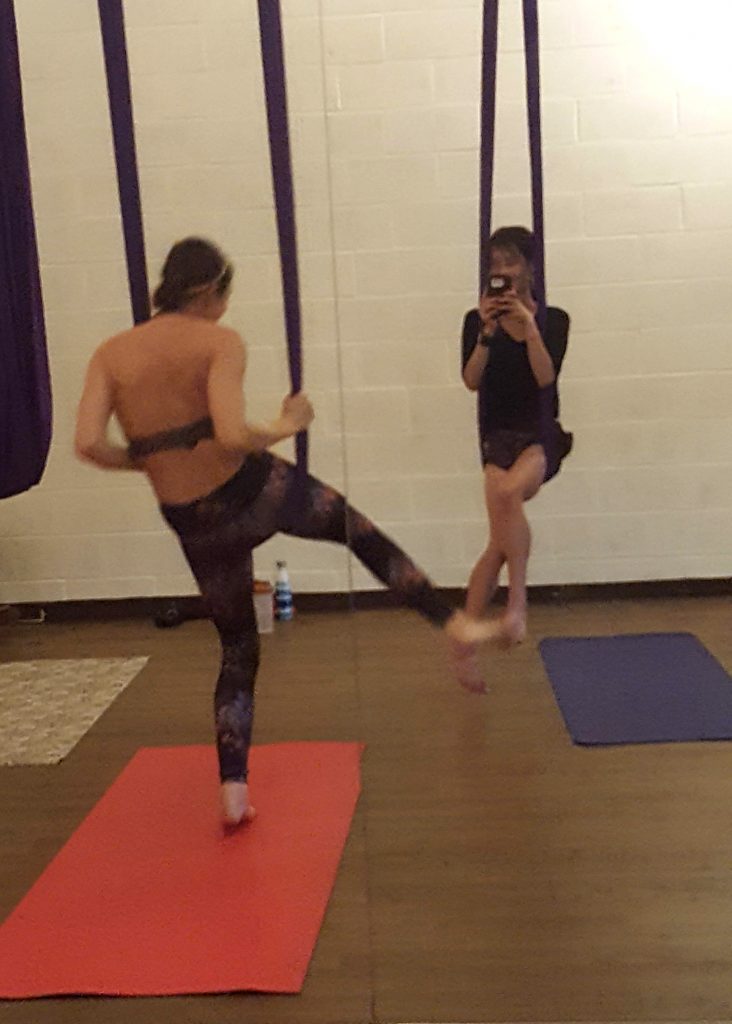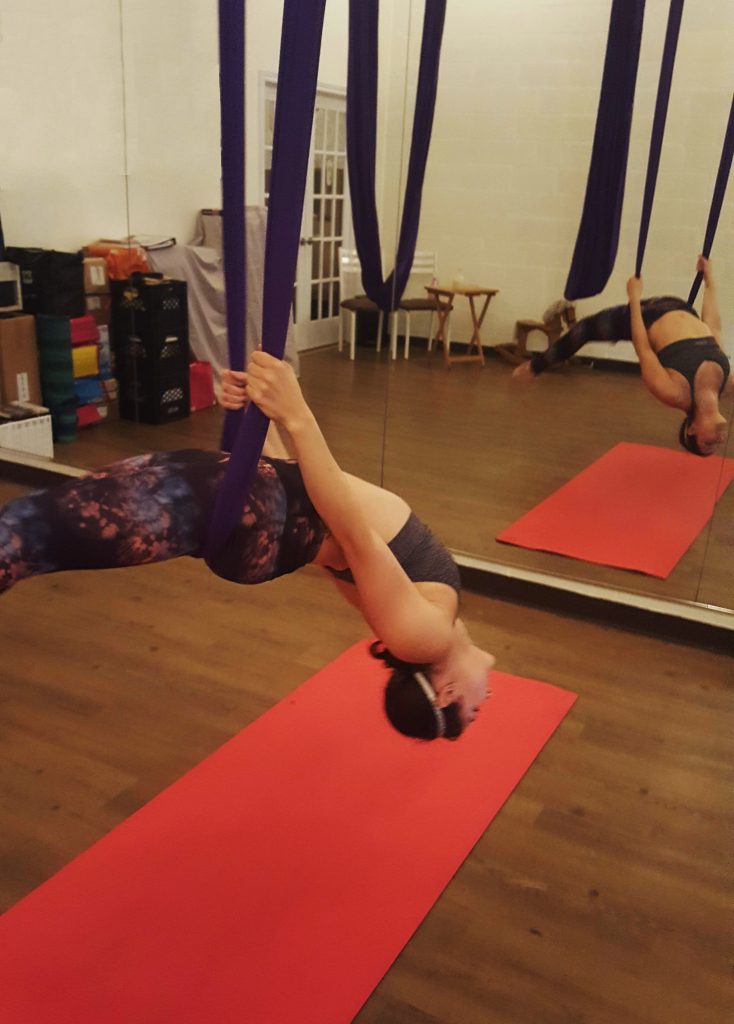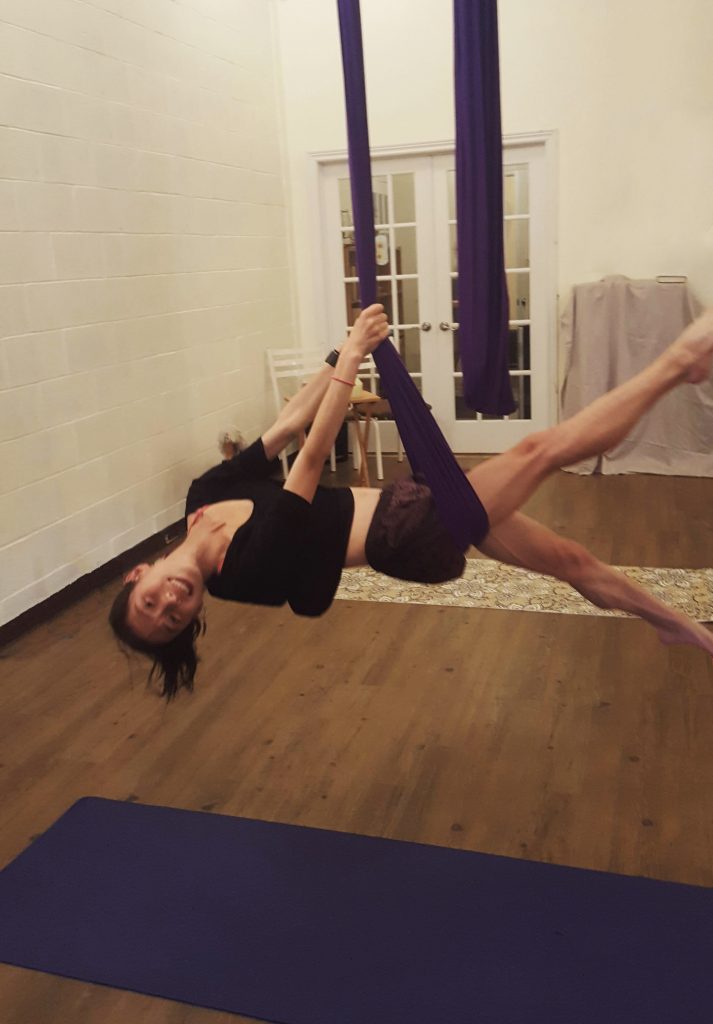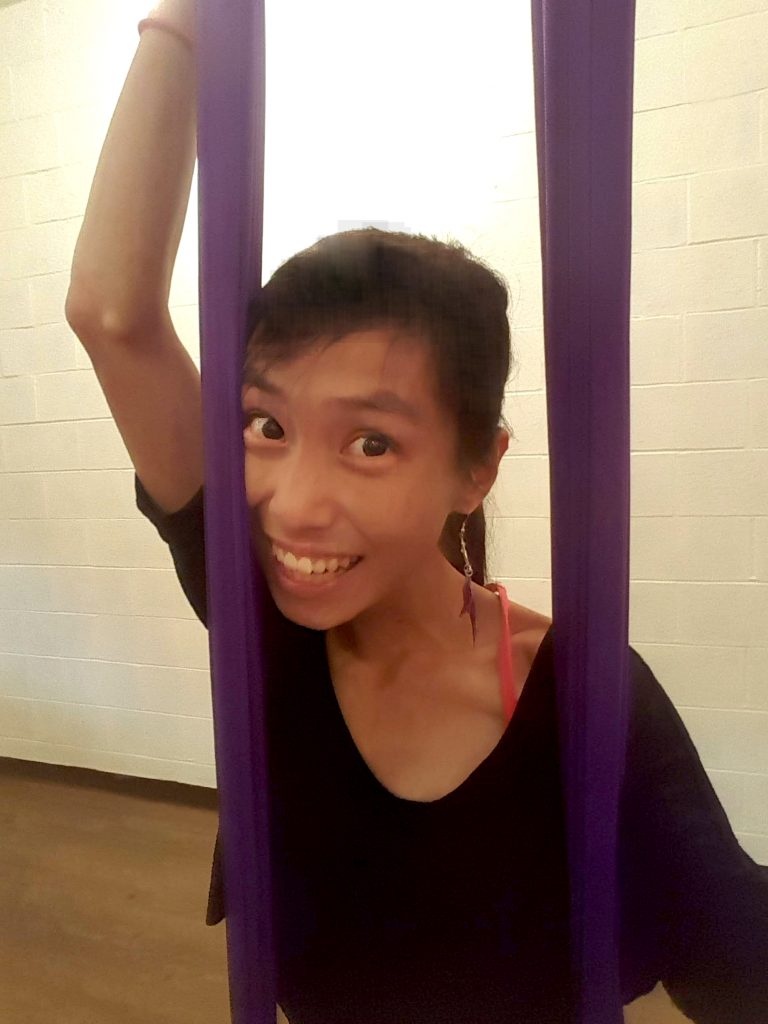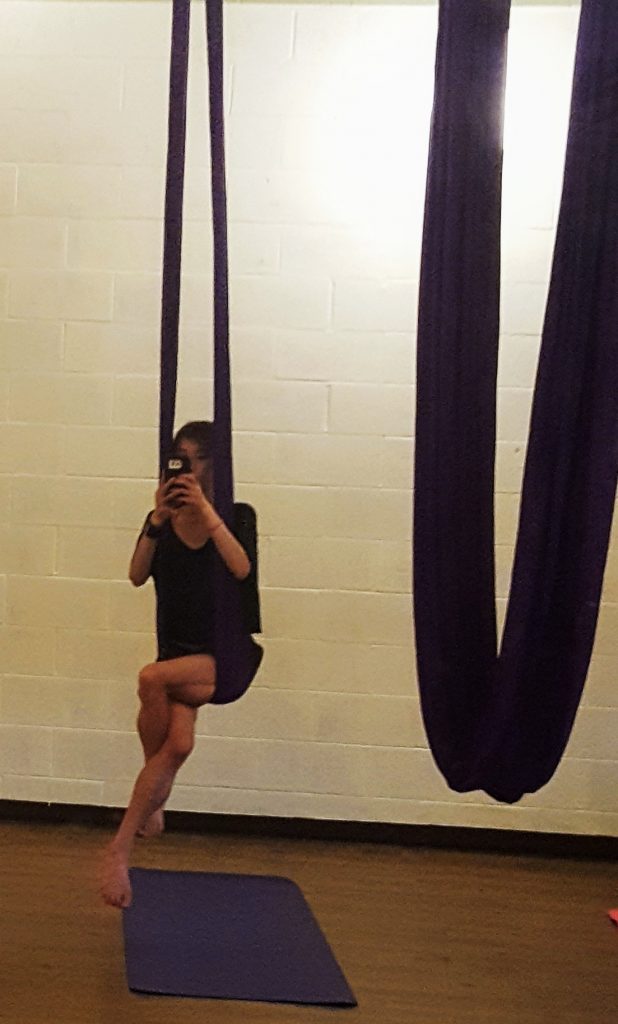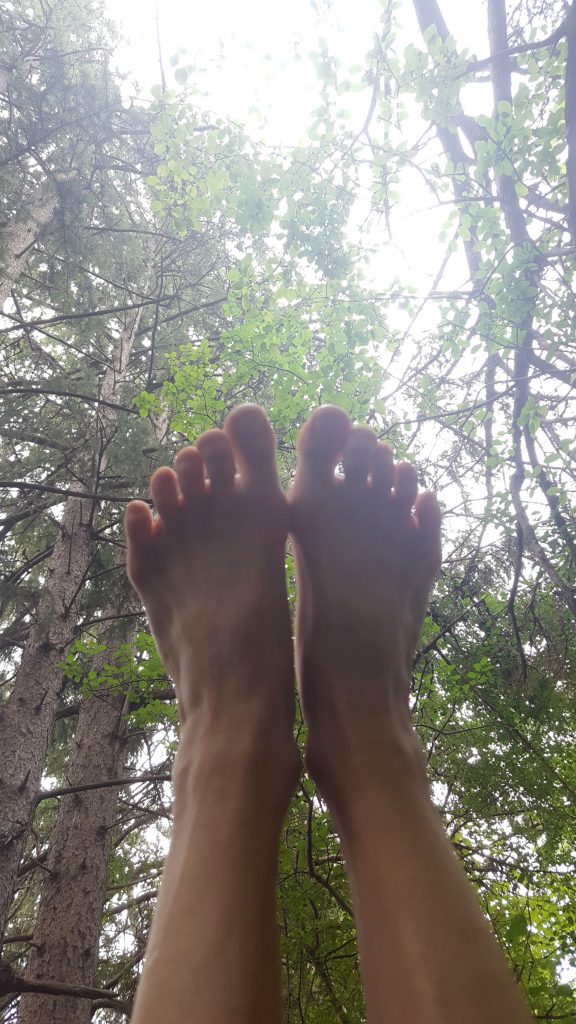 There's something beautiful about forest bathing. Forest bathing is a form of nature therapy; the name itself implies that you immerse yourself in nature and ideally, without technology but at the time I had my phone on me. I used a meditation app for background music as I lay on a sleeping bag, basking in the glory of the clouds. I love cloudy days and I can't wait for fall to come.
The place where I live, I found myself a private sanctuary.
I came back with lots of souvenirs from mesquitoes.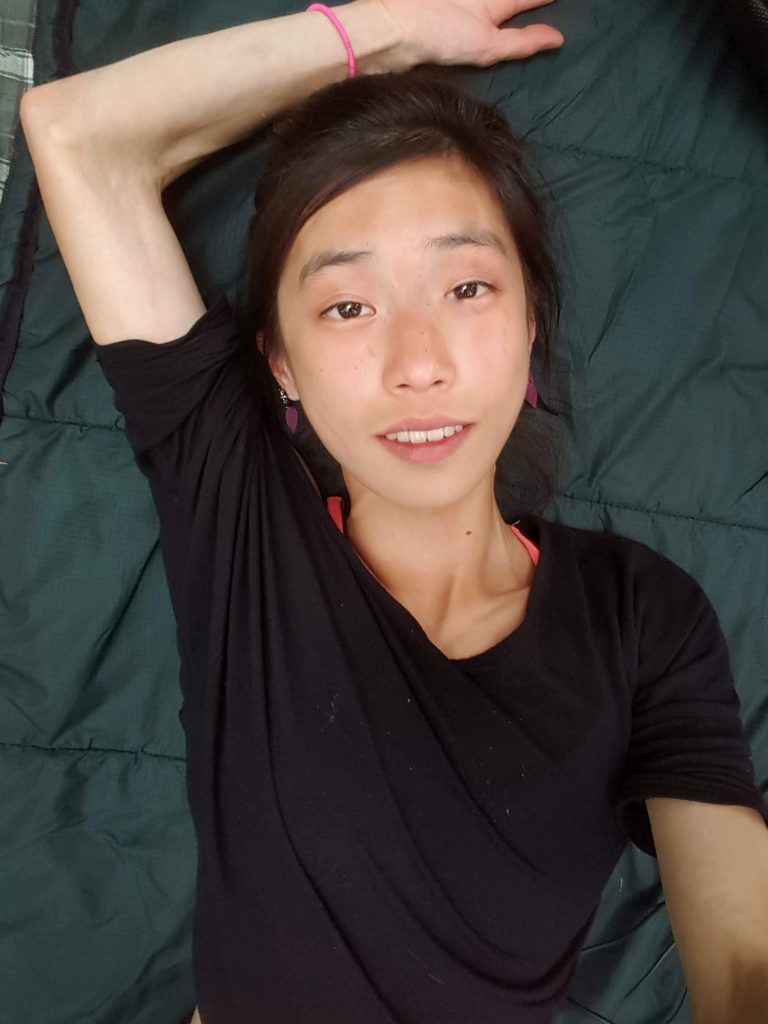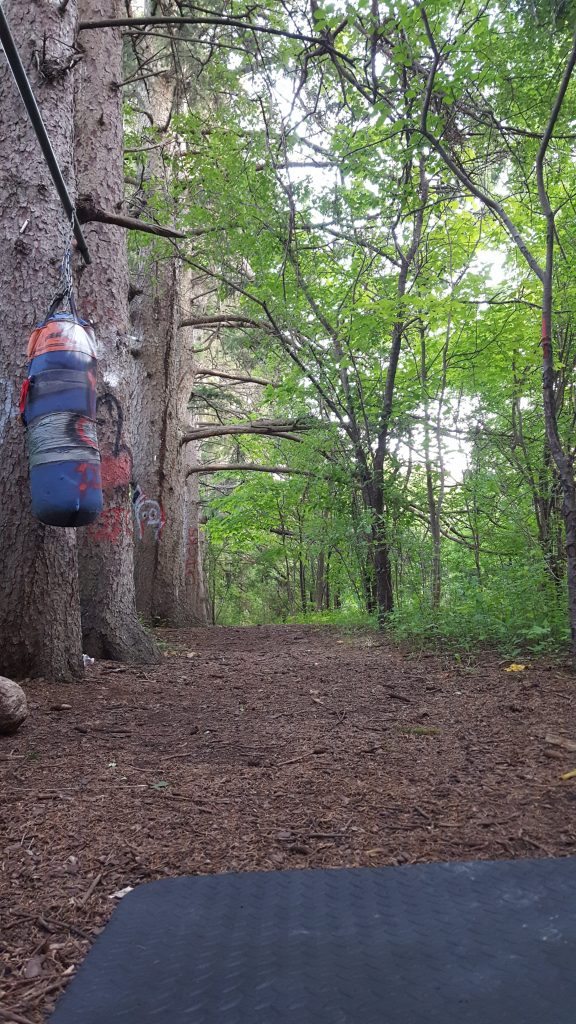 I've also been running around getting errands done around campus, with classes up and all.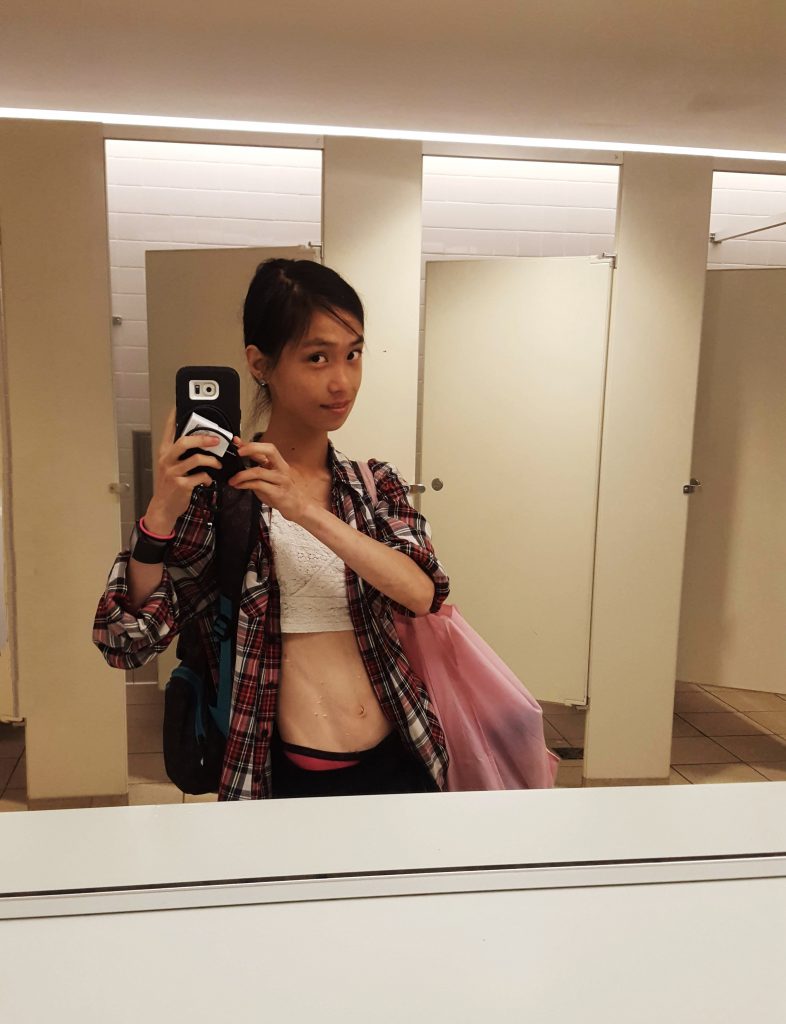 I've talked about my evening nighttime routine and 3 habits to cultivate during the school year; journaling is definitely one of them. It's a great source of creativity and gets you to reconnect with your roots. It grounds me and relaxes me. These days when a certain quote speaks to me, I make note of it to write it down.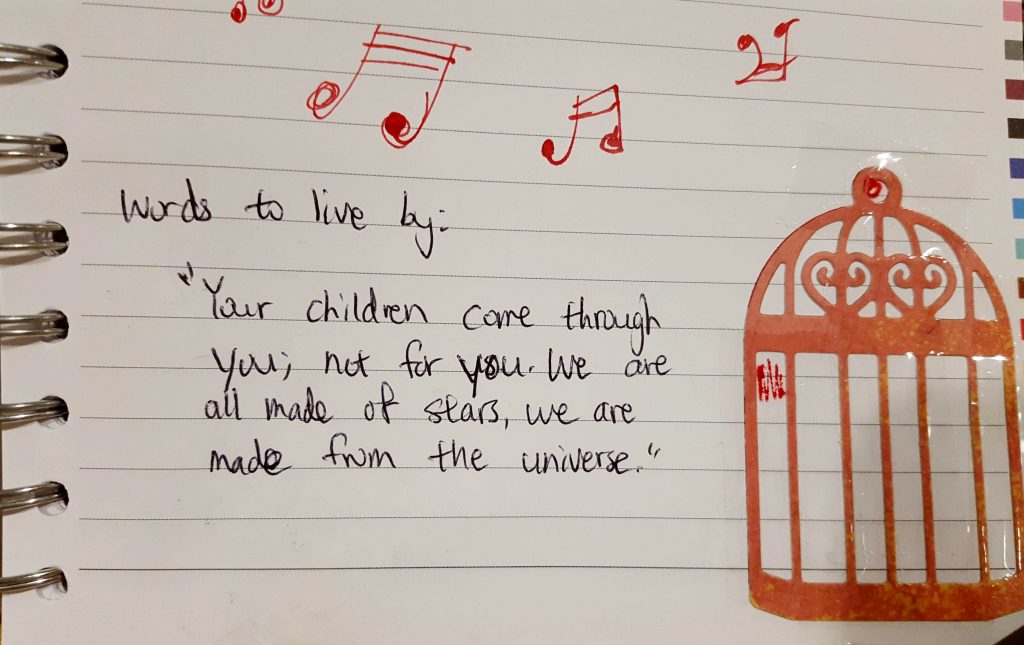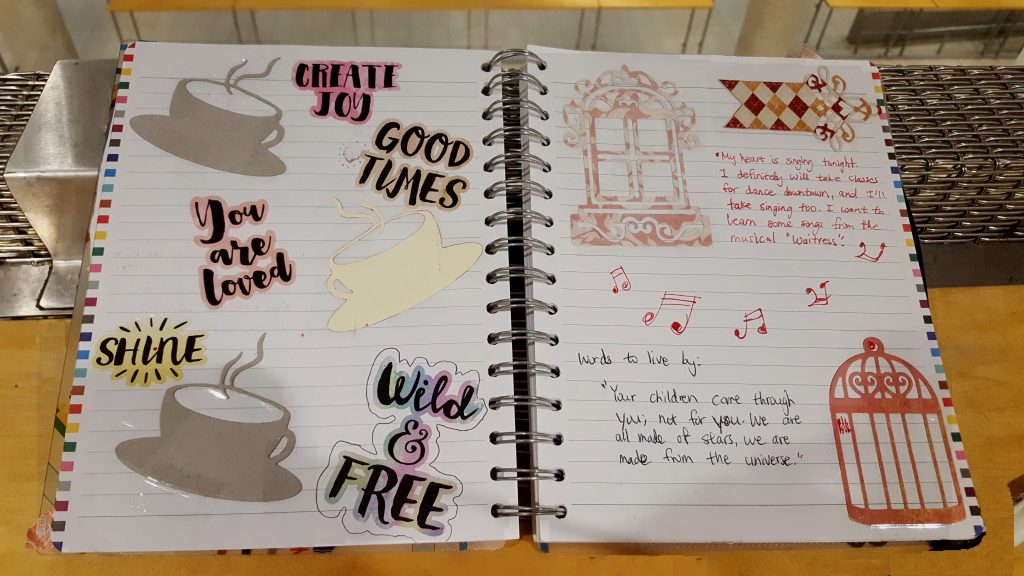 A lot of these pretty stationery I got from my pen pals!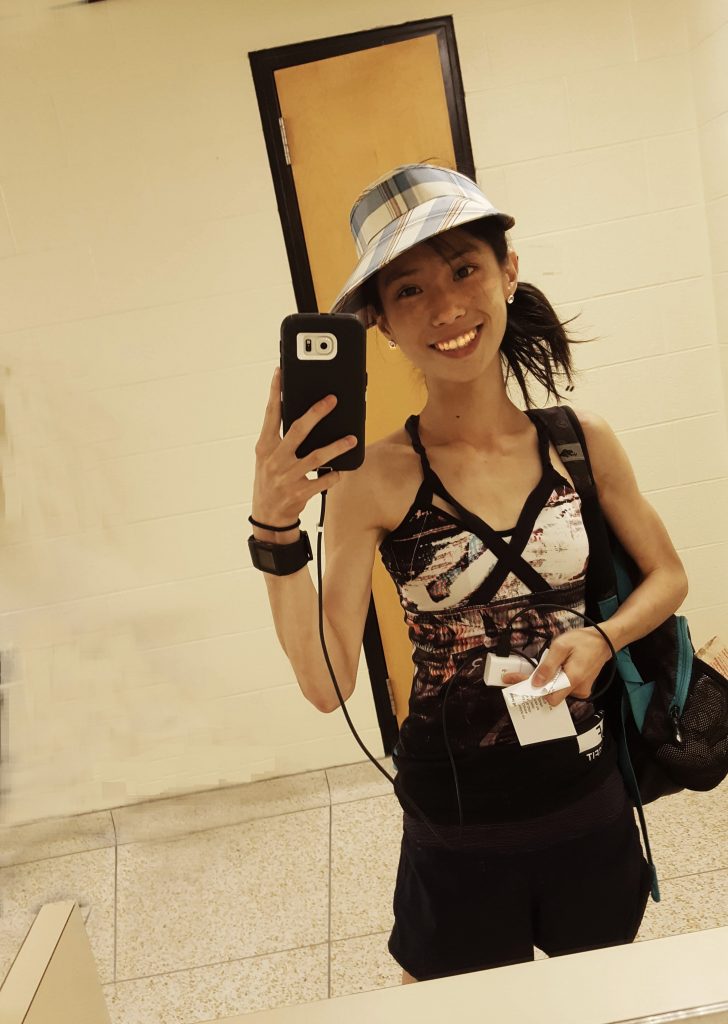 Another occasion, running around doing errands all day, errrday. Those last-minute forms I gotta fill out for classes has been taking fiveever.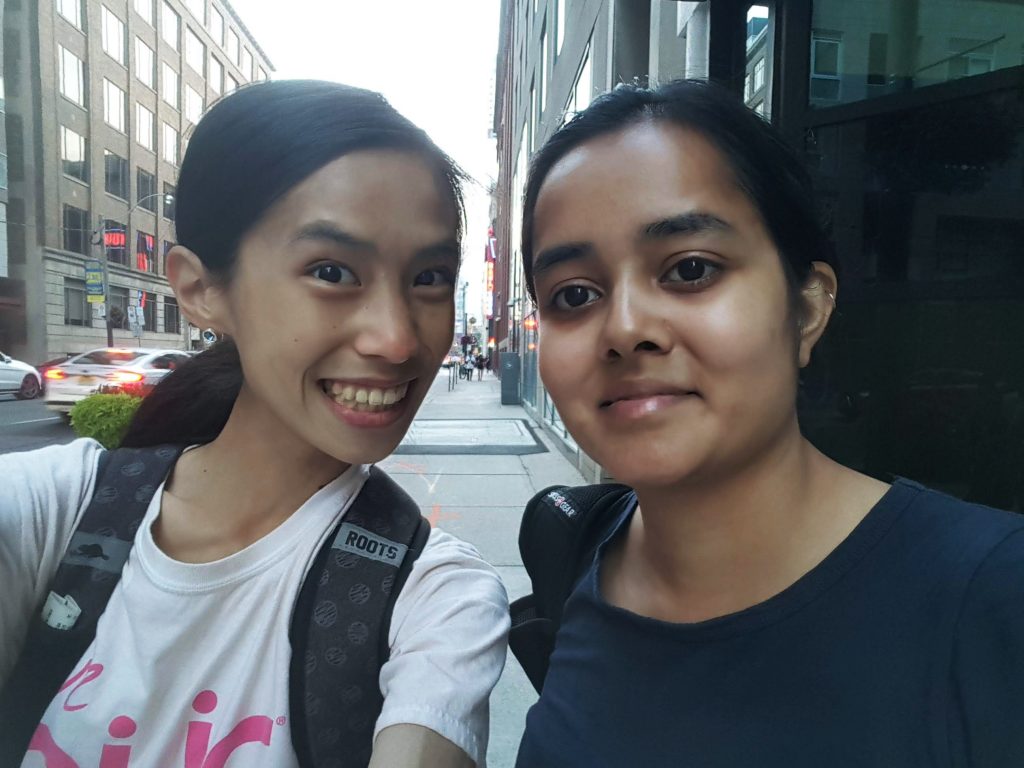 Once in a while I head downtown with a friend to attend a dance class. So far, jazz funk has by far been my favourite! There's something about the music and style that links pop with broadway style dancing that i thoroughly enjoy. Although I can't point my toes the way ballerinas ideally could yet, I'm working on grooving to the tune and letting lose of my spine–especially upper spine. Hip hop is especially good that for, by the way.
I'm realy digging Agnes Obell.
As it's getting oclder, I'm gonna take out my slow cooker again. Remember my slow cooked pork and bone marrows? Oh, those hearty meals, I sure miss <3
(BTW here's how to make it)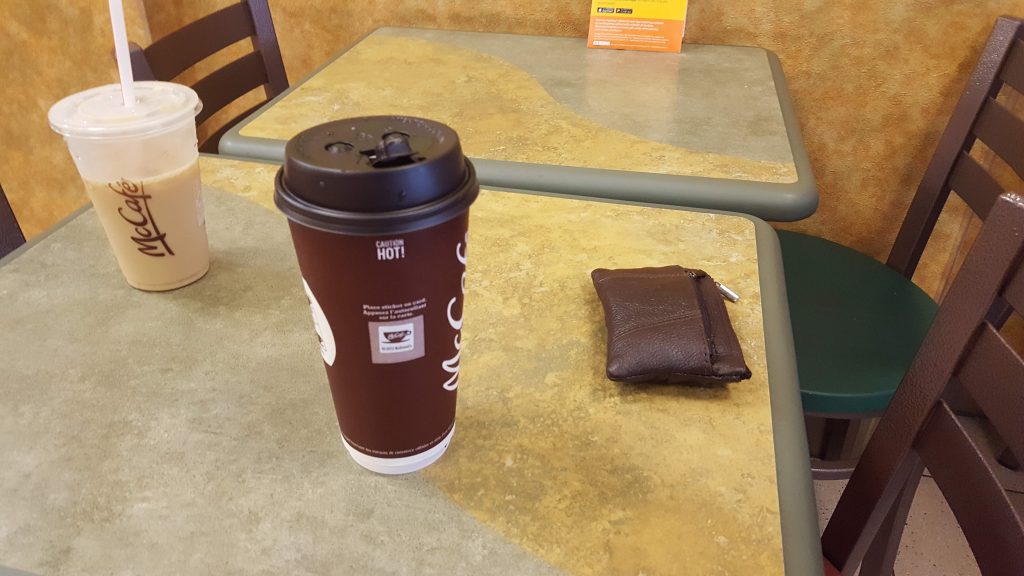 What do you think of MacDonald's coffee? I like collecting the stickers from my friends to obtain a free cup. I like it better than Tim Horton's and Starbucks!
Over the last days of summer, I also attended a musical theatre intensive (7 days long) with these group of friends.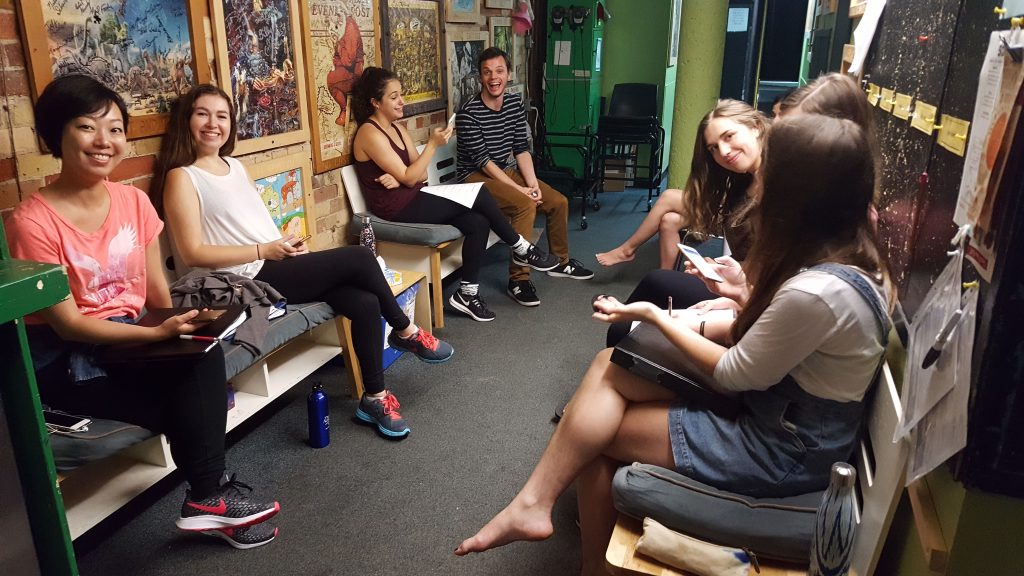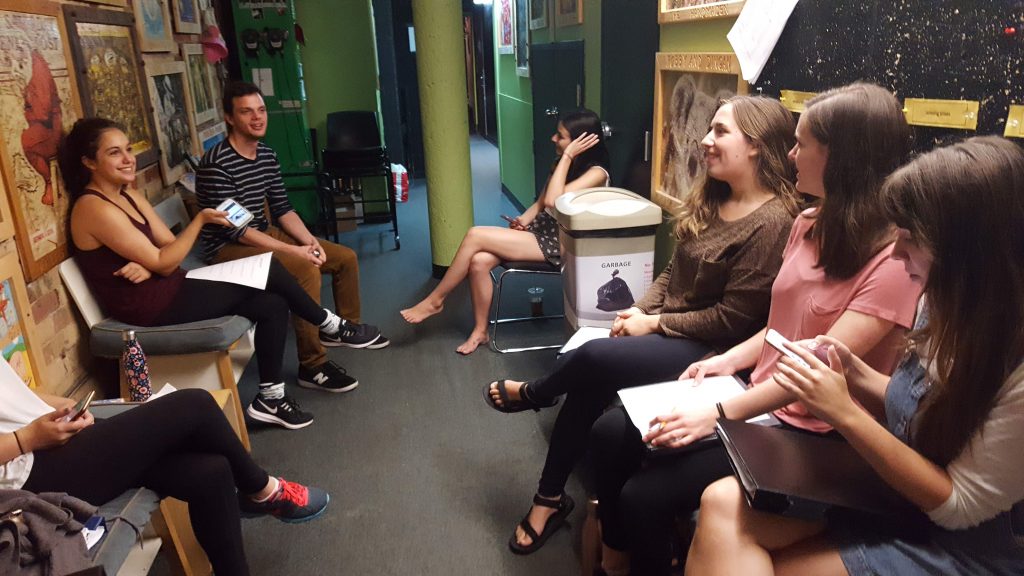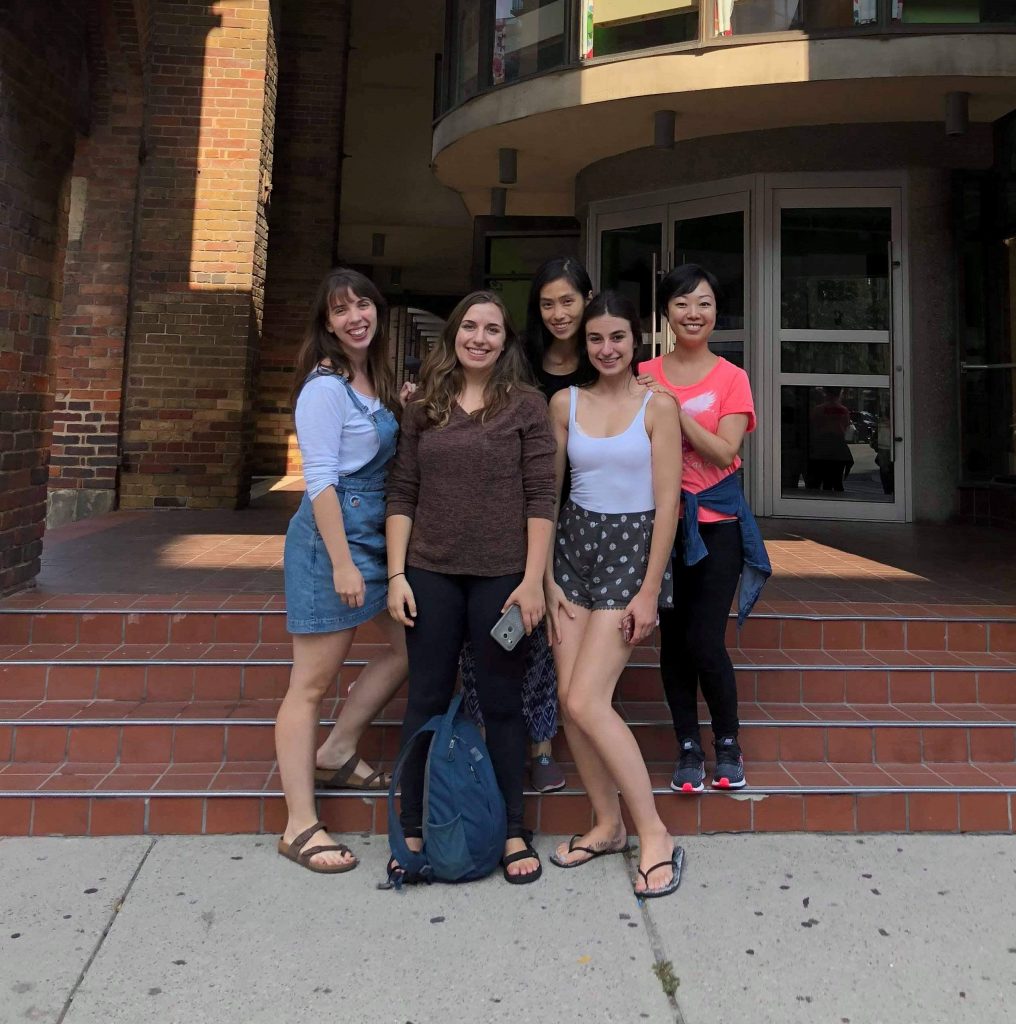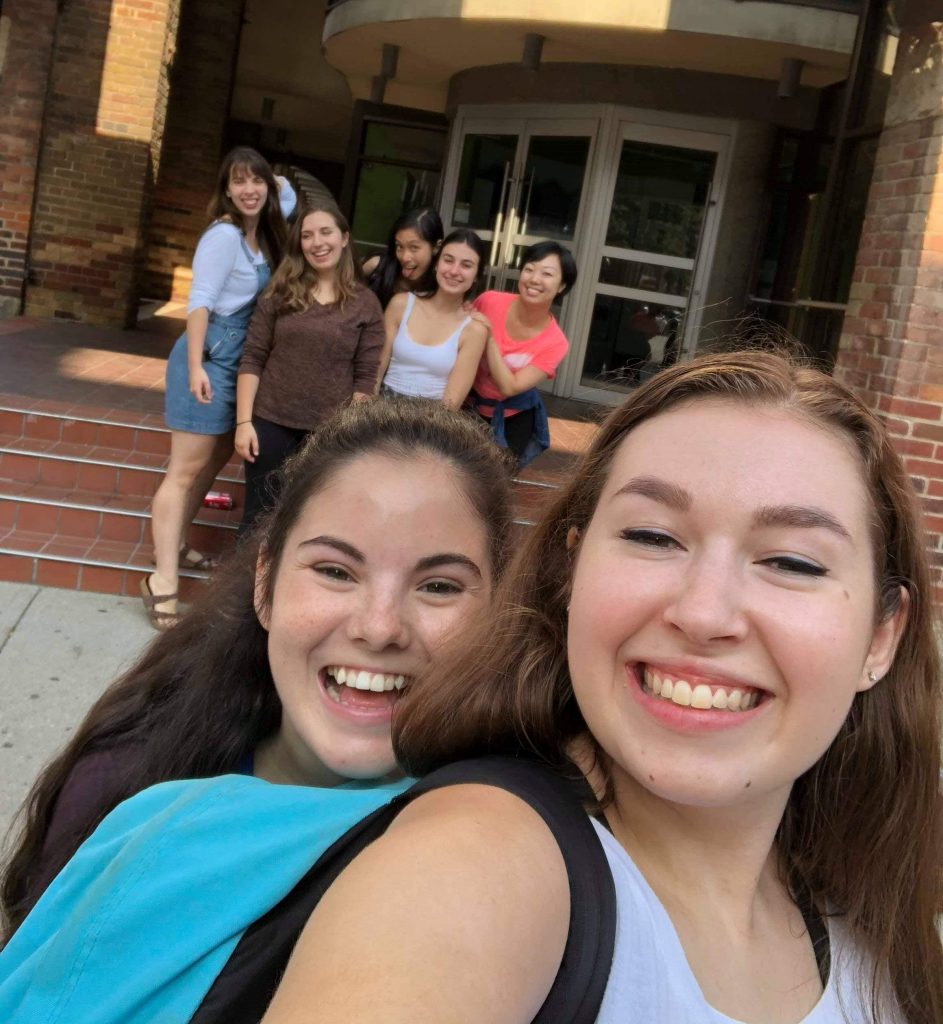 There were the 10 of us, and we worked on a few pieces from Into the Woods. I sang "Last Midnight" and "It Takes Two" 🙂
Has anyone seen that musical before?
Because this was happening downtown and the days started at 9:30am, I had to wake up extra early for it! Every day I dragged my arrrrssseeeee downtown to attend but I loved every moment of it and now I miss it! We never get this sort of focus one-on-one with each individual working on material in school. I mean, working on these songs, each person got at least 40 whole minutes workshoping the piece with voice coaches and musical directors; it was wonderful. We all got in on a scholarship; the selection process required a letter of recommendation, a monologue and song audition. I'm so thankful that I applied and got in. I'm so thankful for the sponsors of this program because this workshop is worth like, $1000 per person. Cannot wait for next year. If I get in next year!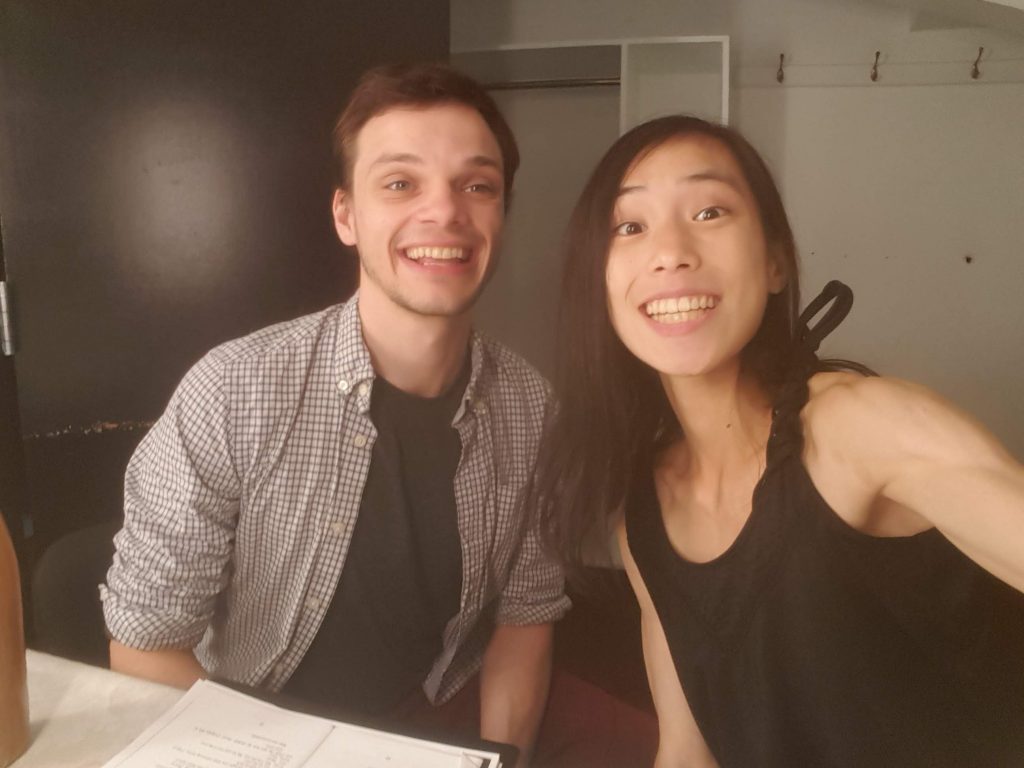 Duet partner for It Takes Two. Love his French accent.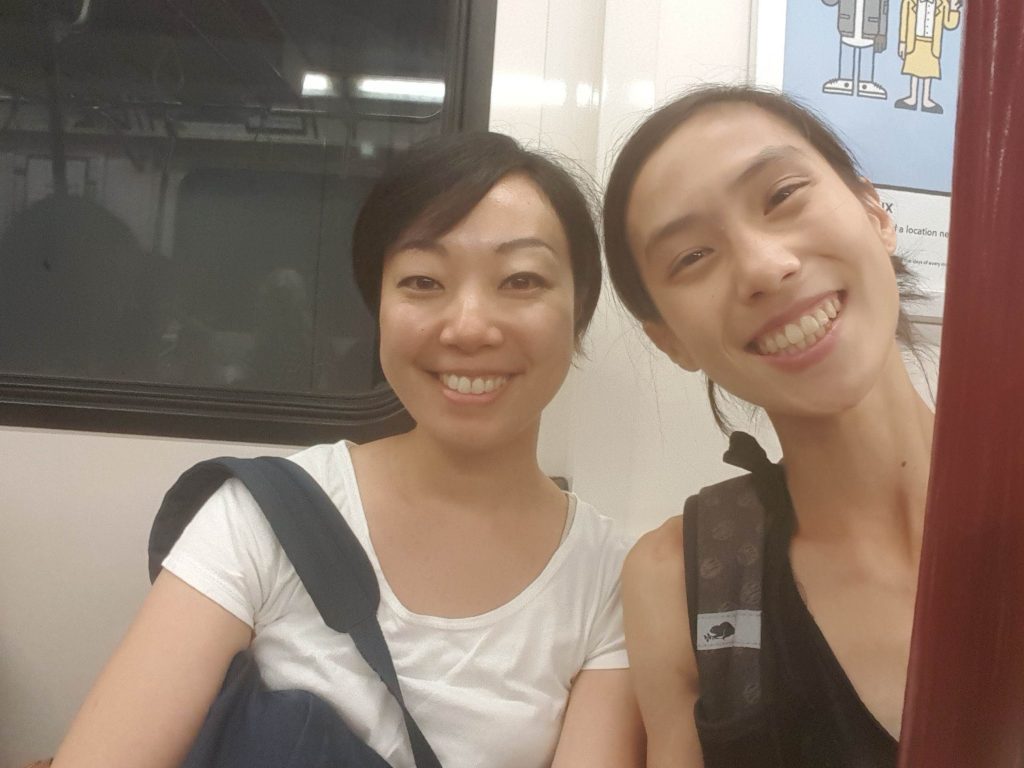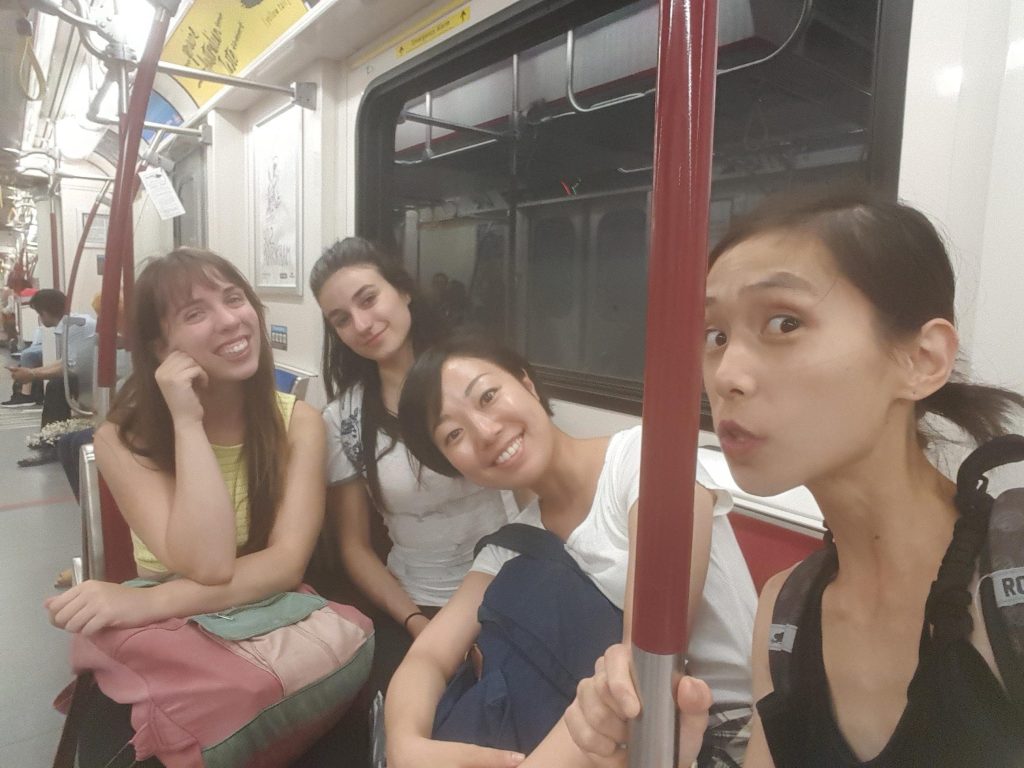 We all take the metro on our way home together.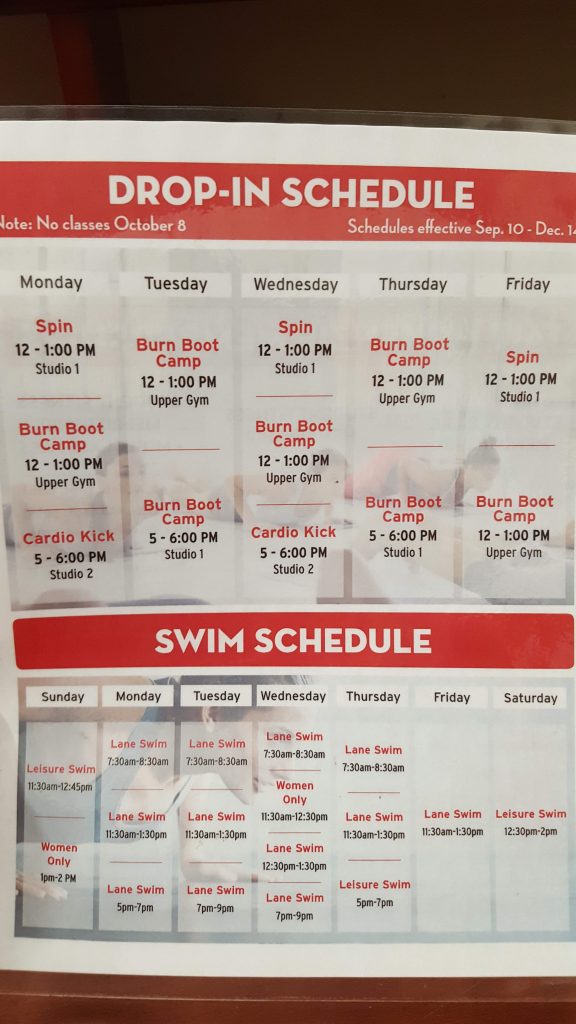 The start of school marks a new fitness schedule for the gym. I don't have time to attend these classes on a regular basis, but I keep this handy on my phone if I happen to have the time to drop by! Does your gym have a schedule too? Which classes do you attend?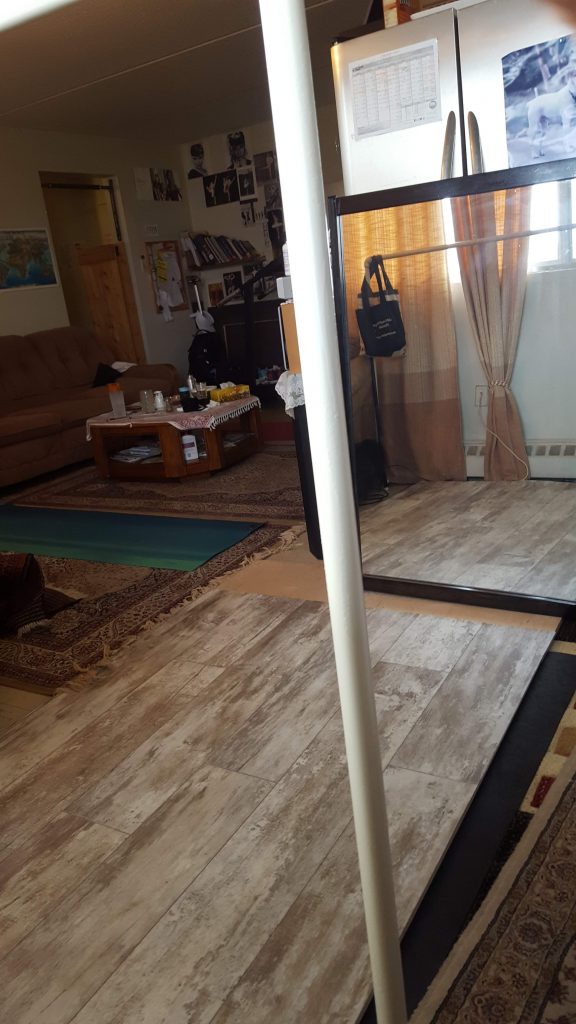 My friend lives in a tiny apartment and takes out her little bar to do barre exercises when she has time.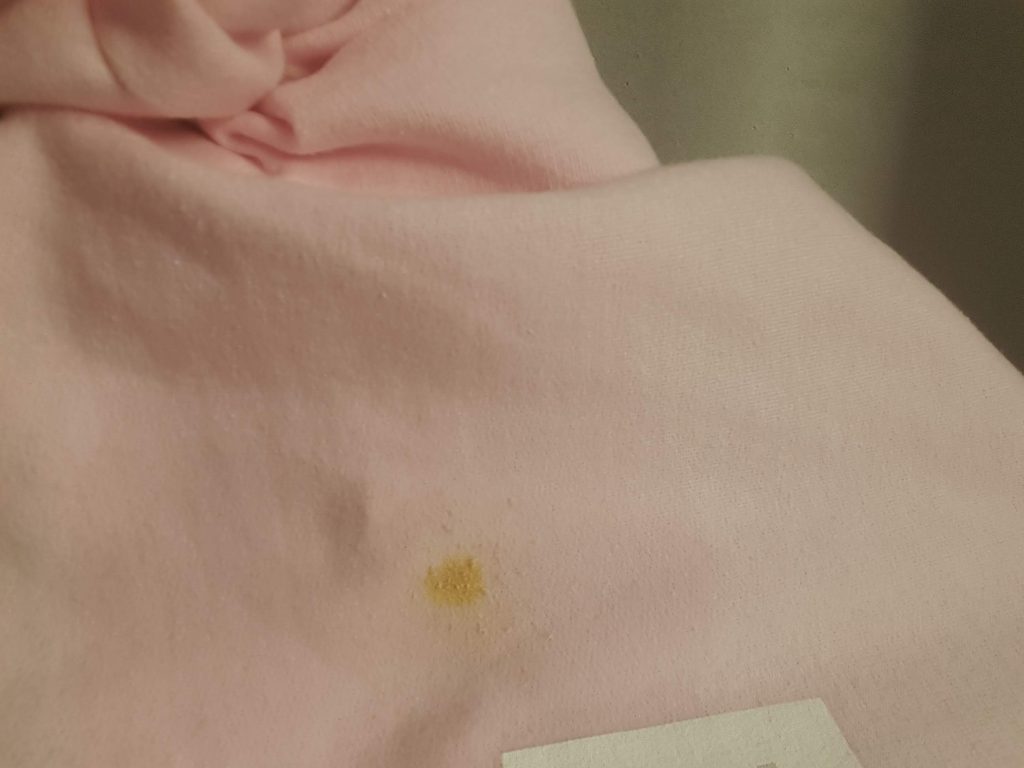 Note to self? NEVER. WEAR. LIGHT-COLOURED CLOTHING. WHEN. EATING. CURRY.
Gah. Where's the Tide stain remover?!
It's not surprise that I've been wanting a standing/treadmill desk. In fact, sitting down all day drives me crazy–I found this to be the case with my past office job. That's why when AnthroDesk reached out to me to see if I'd like their product, I said yes!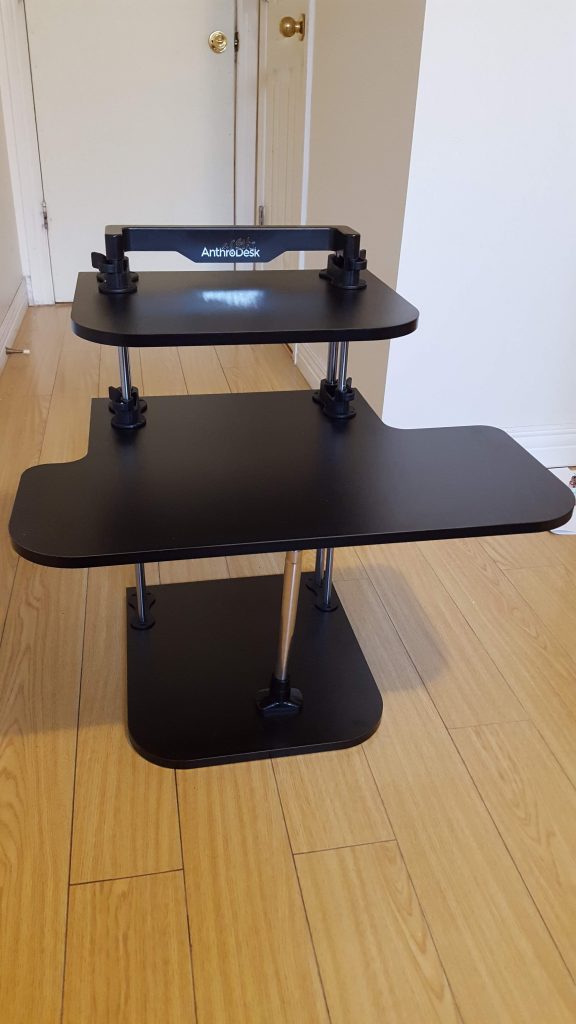 I noticed that when I received the desk that a bit of the wooden edges were damaged during delivery, but this didn't affect its performance. It's a very simple concept: it's easy to adjust the height and you do this manually by toggling the shelf with your hands. It's made to stand on a low desk.
I highly suggest a sturdy, stable, hard table surface to place the Anthrodesk on–nothing wobbly. Preferably granite or wooden surface. It's not bad–it's pretty sturdy (small base, I was unsure at first since the second shelf which is where the keyboard usually goes and is larger in surface area than the base, but you needn't bee concerned because it's still stable!
I can't use it in my current small 1-bedroom but that's only because I don't have an appropriate spot for it. The desk I use is not in an optimal position to secure the Anthrodesk and furthermore, the top shelf won't support the width of my laptop. Now, you could take the top shelf off altogether but I hate having to "waste" the top shelf and only use parts of a furniture; I'd have to place the remaining unused stature somewhere in the garage where I'll forget about it and not know what to do with it when I find it 10000 years later. Besides, you're missing out out on an adjustable shelf-feature which is what the desk is originally designed for.
I would suggest that this top shelf be used for a computer screen with a decent neck so that the screen doesn't get crammed (or not fit at all). You see, the problem I have is that my laptop doesn't fit the top shelf. The support rod is vulnerable in falling off if accidentally smacked, but it's still good for safety measures to have a third leg, so it doesn't hurt to have.
I like that the desk itself is not heavy or hefty either–you can definitely fit it in the back trunk of a car in its full, set-up capacity and you can lift it with two hands.
Right now, I'm going to file the Anthrodesk away until I find myself a more decent place to live and place it because I know it'll come to good use given the right environment. Besides, I hate having to sit down all day at a desk and would much rather stand so there's good usage for the AnthroDesk! Not only does standing burn more calories but it's also proven that sitting in the new smoking and while standing you're more likely to shift positions, more likely to sustain better posture, and stretch from side to side. To take it to the next level, I can't wait to get a treadmill desk one day.
One step at a time, Linda. (Pun intended).
---
What musicals have you seen? Do you have a standing desk? What's the last photo you took from your phone?