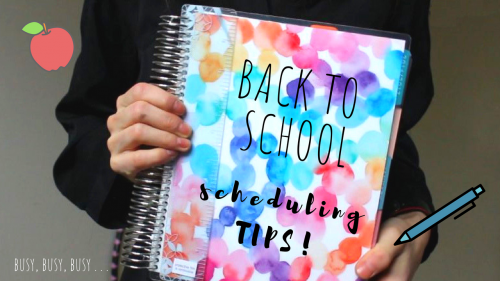 I've been watching this show on Netflix called Insatiable and it's a great, comedic, mindless chick-flick! It doesn't require much brain power to follow the plot and I'm fairly certain that you can just watch any video without having to watch all the previous ones. It's about a girl Patty (played by Debby Ryan; hello, Bailey from Suit Life on Deck!) who used to be fat but lost of a lot of weight and then her life changed when she joined a beauty pageant. It's sort of like Mean Girls meets Drop Dead Diva. Pretty funny! She goes through these weird life shenanigans with boys, parents, rivalry and friends. It touches on body image, LGBTQ+, and relationships in a really comedic way. Some jokes are slightly satirical xD like that joke about the Asian girl who got adopted by her white, rich., barbie-doll mom when she found her in a ditch in China because they "tossed all the girls away".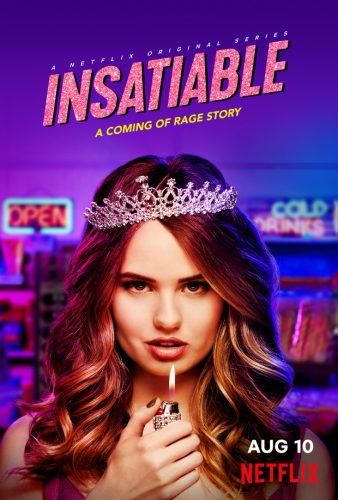 Most of the jokes aren't offensive; they're just cutesy-dipsy funny.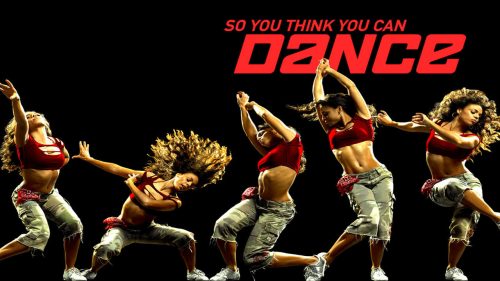 Oh, I've also been watching SYTYCD season 15. Man, I always look forward to that show annually. If there's 2 reality TV shows I consistently follow, it's that, and America's Next Top Model (occasionally I'd watch the Britain one or Asia one). I also love watching Stranger Things and 13 Reasons Why.
Gosh, Netflix, do you hear this? You should sponsor me!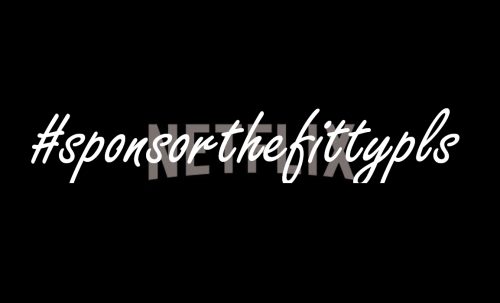 On a completely unrelated TV note, uni classes are up again and this time my schedule is divided up into school, my part time job, my blogging/youtubing, and–get this; it's something new–VOLUNTEERING.
Oh yeah, and dancing. Can't forget about my new hobby! I've been feeling so creative, sassy, and big with my movements (no doubt this'll help me command a stage pretense)
Here's what my schedule is looking like right now, and it's subject to change.
Monday
CLASS 8:30-11:30AM
YOGA/CREATIVE SOUL SPACE WORKSHOP 11:30-12:30PM
ADMIN 12:30-1:30PM
WORK 6PM-9:30PM
Tuesday
CLASS 11:30AM-5:30PM (back to back, I kid you not)
WORK 6PM-9:30PM
Wednesday
CLASS 11:30-2:30PM
MENTORING/ADMIN 2:30-4:30
WORK 6PM-9:30PM
Thursday
VOLUNTEERING 11AM-7PM
Friday
CLASS 11:30AM-2:30PM
Saturday
Study like a brainiac and dance downtown
Sunday
Study
WORK 2:30PM-6PM
Study some more like a brainiac
I also take an online course,
PER WEEK:
TOTAL CLASSTIME HOURS:

15
TOTAL WORK HOURS: 

18 (12 CALL SHIFT + 4 PEER MENTORING) 
TOTAL VOLUNTEER HOURS:

8 HOURS + COMMUTE (1 hour there, 1 hour back)
TOTAL BLOGGING/YOUTUBE TIME:

??? (Ideally 10)
I'm on fire. That could be a good and bad thing. xD
Wait, what about clubs? Will I have time?
I probably don't, although if I did it'd be Show choir which happens on Thursday evenings (I have volunteer that time) and Sundays (I have work). Boo. 🙁 Show choir was one of the best things that's happened to me in university life; I found a glee-like create outlet full of other semi-socially awkward but totally dope people who also liked to sing, dance, and act!
Oh, I miss those days.
I'm really NOT about that Monday morning 8:30 class but it's only for 1 semester. I know exactly who teaches it. This teacher comes in looking like a grumpy sadistic Santa Claus who hates kids and is very particular with his English language. He likes to emphasize the "h"' in words like WHHHHHHHOM, WHHHHHHHOSE, and WHHHHHHHHHAT.
And you know how our generation (or generation Z) like, likes to use a lot of "likes" in their sentence? Like, every other word in their sentence is a "like"?
And it's like, really annoying?
Do you like, even GRAMMAR?
But he calls them out in a really serious and demeaning way.
Okay, I make him sound like a jerk and he's really not–he just gives off this persona. I guess you either love him or hate him; either way he can be really daunting.
SCHEDULING TIPS
1. RECONVENE. No matter what your schedule is, I highly recommend having a day to reconvene with yourself; for me, this means I focus on my branding, blogging and youtube. I ground myself with routine, yoga, cleaning, and exercise. Every body needs a day to reconvene and ground themselves back in their roots by checking up on things, organizing tasks, tidying up the house, etc, etc. It's the day to sort everything out so that the clutter in your mind and environment doesn't build up until it's too much and everything malfunctions. This is the day I would use to schedule content, write our a to-do list, plan out the week, and edit videos.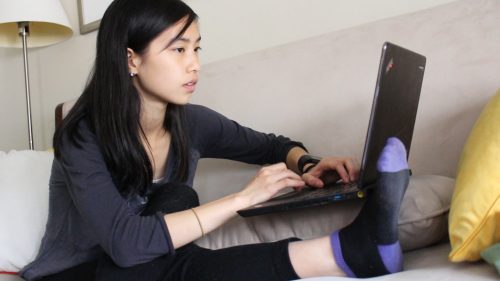 2. SCHEDULE. I always put pen to paper what I do; this keeps me accountable and there's nothing like the manual function of writing things down instead of typing–you actually remember to do things more because it takes more work for you to write it down. Research shows that taking notes by hand compared to computer has you retaining more information!
Here's the planner I use every single year: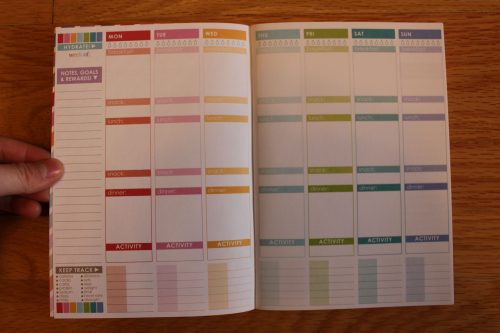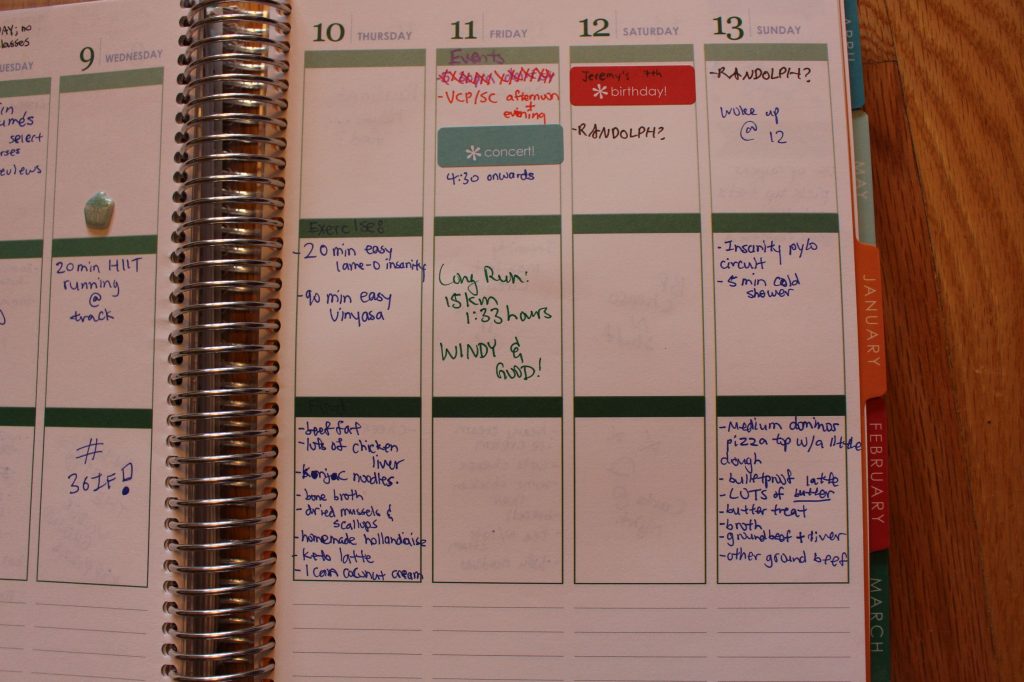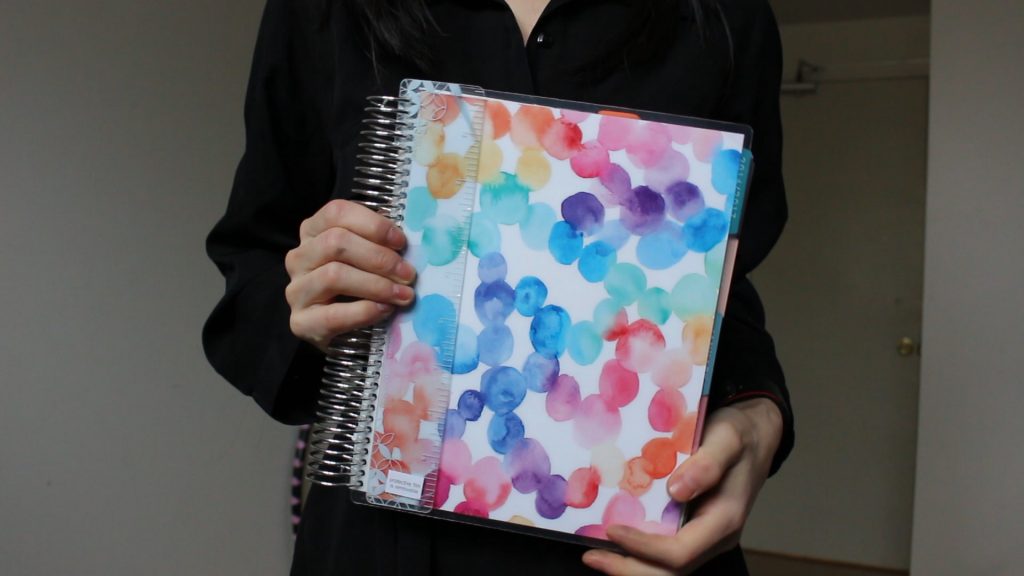 You can get yours too for $10 OFF with this link: bit.ly/thefittyEC
Not to mention, I like to decorate mine with special stickers here and there to reward myself or motivate myself for certain tasks!
3. FIND A CREATIVE OUTLET. I recommend that you have a creative outlet. We put our best foot forward when we are mentally rejuvenated from rest and sometimes, that's just doing nothing! Or having fun with something completely–gasp–dun dun dun–UNPRODUCTIVE.
Indulging in creativity stimulates the right side of the brain too. My sources of creativity include dancing, yoga, reading, and journaling (self-development). Oh yes–and pen pal writing.
And when we do return to work, here's my best 8 hacks for productivity:
---
Are you excited for the new school year? What does your day to day schedule look like?