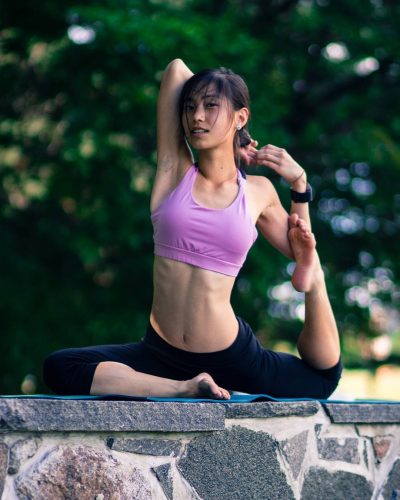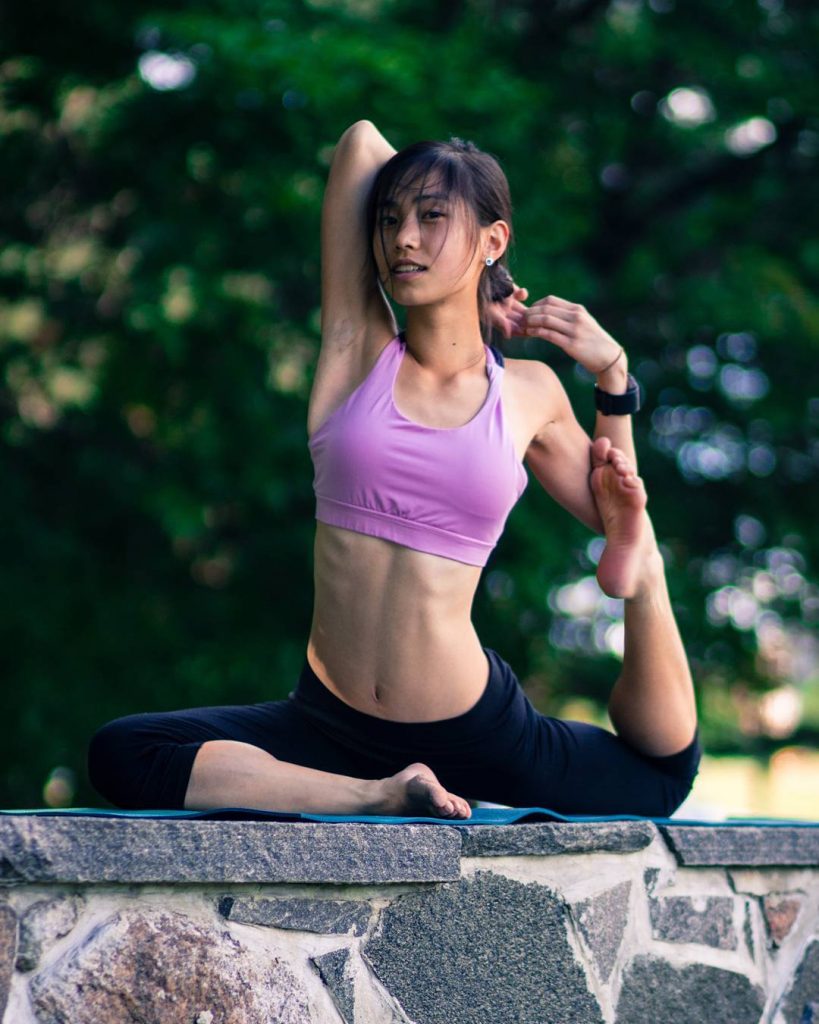 **I swear to God that this post is not sponsored in any way! I just felt like talking about who inspires me in the yoga world.*
How did I get into yoga? Well, originally in grade 9, I was lonely and wanted to try something new. Yoga classes were offered early in the morning–7:45-8:45am at my school as a form of cross-training for athletes on sport teams. It was mandatory for all athletes to get their 2-3 dosages per week and the instructor signs their slip, which they bring back to their coach. How cool is that?! I think that's amazing.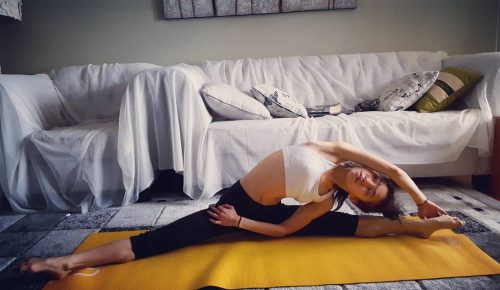 Having poor hand-eye coordination, I didn't make it onto any sport teams but I still wanted to try it out. It was taught by a cool science teacher, Mrs. Livingstone. I'll never forget the first time I tried yoga. I was sweating, shaking, and felt so euphoric afterwards. I truly felt like a bendy noodle!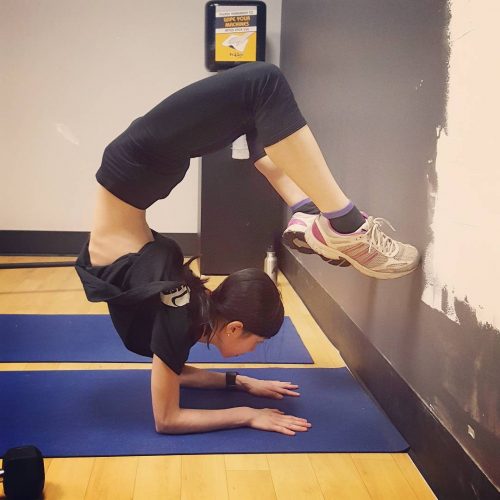 Ever since then, I've been dabbling in yoga in and out here and there, and my practice eventually grew more spiritual than fitness-based.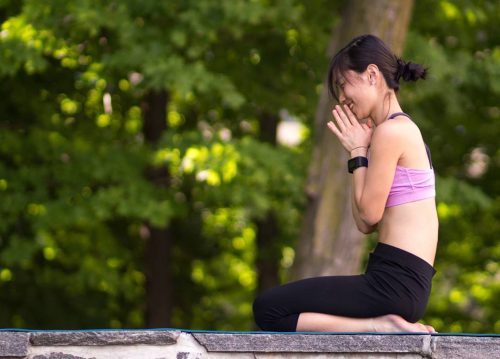 With that being said, I have rarely ever actually went to a yoga studio to do a class because of how costly it can be! I stick to a home based practice now and utilize Yogaglo and YouTube for follow-along videos. I've even choreographed a few flows of my own. If you're new/amateur to yoga and want to get in a nice, quick stretch:
In the Yoga world, there are a few familiar yoga gurus (especially in you're in North America; you'll recognize these teachers are almost all US-based!) known for their abilities and personalities. I've listed a few of my favourites 😛
Enjoy!
Dice Lida-Klein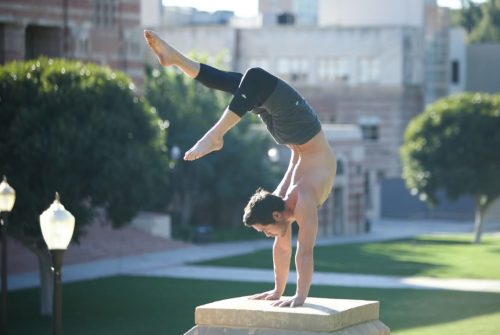 https://www.instagram.com/bryceyoga/
Handstands, arm balances, core work, and and strong vinyasas–Dice is no joke! By far having the most intense yoga flows ever, I love his challenging flows the most. He has massive core and muscle control and I'm pretty certain he can kick up into handstand from any pose! That's right–any pose. I've never seen anyone do some of the things this guy does–he's on some higher up level.
His approach to yoga is very practical and specific–a lot of isometric muscle engagement to break down poses and add more drishti (fire) to your practice.
Kathryn Budig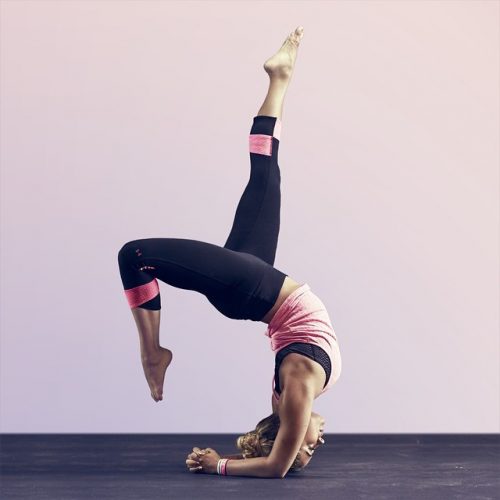 https://www.instagram.com/kathrynbudig/
She`s incredibly playful. This was the first thing that struck me when I did one of her flows–she's incredibly authentic, grounded, and not-boring. You know those yoga teachers that seem to trascend this earth, come from this celestial energy and seem untouchable, so higher up, and taaaalllkkkksss iiinnn aaa mmeeedddiiiitttaaaatttiiivveee voooiiiiccceee tttthhhhaaaatttt mmmaaakkkeeee yyyoooouuuu fffffaaaaaalllll aaaasssllleeeppp?
Not this gal. She's so down-to-earth, down to yoga-mat, it's unreal. She also has an amazing sense of humor I adore. She makes yoga fun on the mat! I would love to have her in my life–I personally feel like she emanates this light and joy that I've been seeking.
Taylor Harkness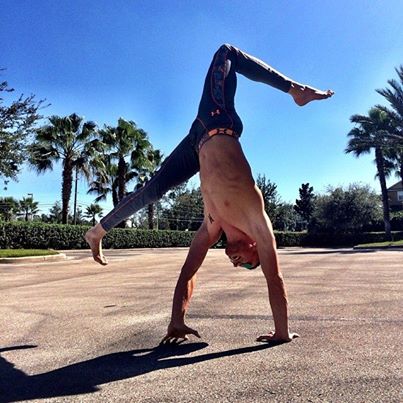 https://www.instagram.com/tjhark/
Playful and I like his flows. His voice is light and his personality shines through throughout the practice. I often like to think of Taylor as a male version of Kathryn Budig, with a higher voice and a sassy tongue. I don't think there's a single practice where he doesn't crack a joke and laugh!
Tiffany Cruikshank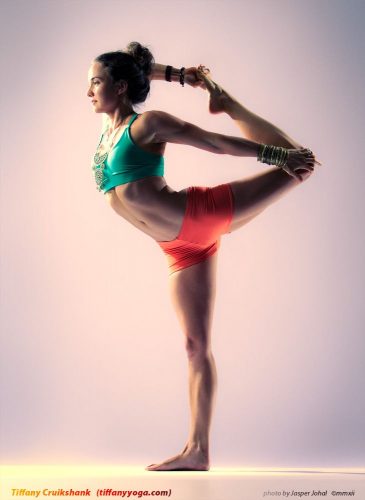 https://www.instagram.com/tiffanycruikshank/
I like her creative flows, from the handstand-hop-switches to turning to the back of the mat, her transitions are always fun and new territory to explore. She talks about spine, joint, and body alignment throughout the practice so you get correct form.
She actually came to the Yoga Show and I missed her class! Oh well, there's always next year. 🙂
Darren Rhodes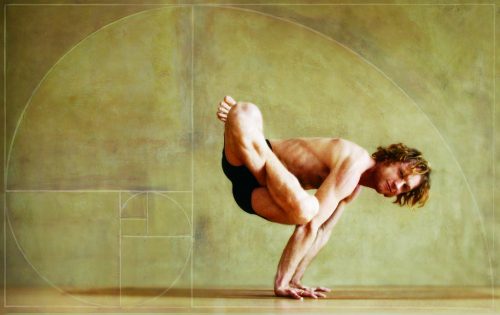 https://www.instagram.com/darrenrhodesyoga/
Hatha yoga is his specialty (Which basically just means a series of poses). This dude is flexible! Some of his poses, other teachers wouldn't touch and as a relatively flexible person, I tune into some of his practices to learn how to get into new poses. Sometimes with other teachers I don't feel the same stretch as I used to when I was newer. Foot behind-the-head, seems to be his signature move and it's certainly one I'm working on!
Jason Crandell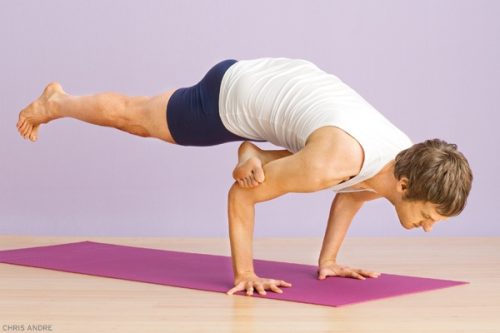 https://www.instagram.com/jason_crandell/
His personality matches the style of his flows–mellow. What I like best about him is that his vinyasas are rhythmic and steady and that's just what my body needs sometimes. When my mind can't seem to compute and my body just needs to flow through familiar repertoire, when I'm craving a hypnotic dance of movements, I choose Jason. His voice is really calming as well. You can sense that he's a grounded person.
…aaannnddd that's a wrap! Namaste, m'fitties.
---
Who are your favourite yoga teachers? Do you prefer attending live in class, or doing them online? What style of yoga do you do?