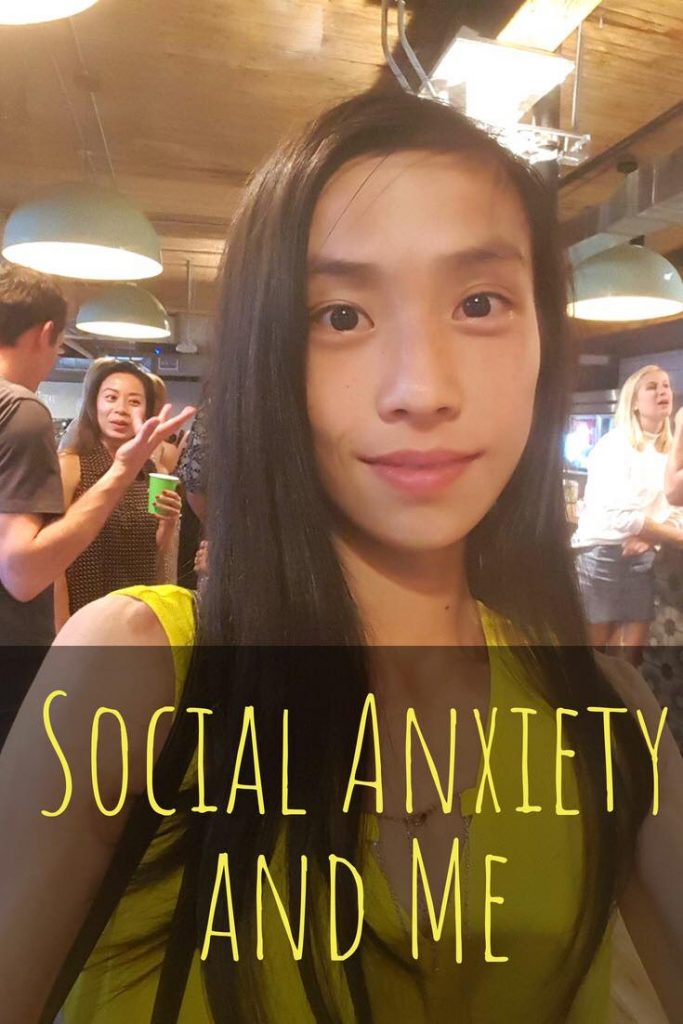 Here's how I've been doing lately…in all honesty!
I've mentioned before that I feel all sorts of mixed feelings about social events, aka social anxiety. At first glance I come off as extroverted but inside, I force myself to push out of my nervousness to not feel the way I feel–so asking questions is a natural way for me to a) learn about someone else and b) distract myself from the feelings.
I often feel responsible for making a lasting and positive impression on people, and the pressure makes a toll out of me energetically because I feel stressed and quite frankly, rejected. If I don't hear back from them after the meeting, I take it personally. It's something that's gotten a lot better since school ended, actually.
Here are some things I've been getting involved in lately that's helped me grow:
The Toronto Fringe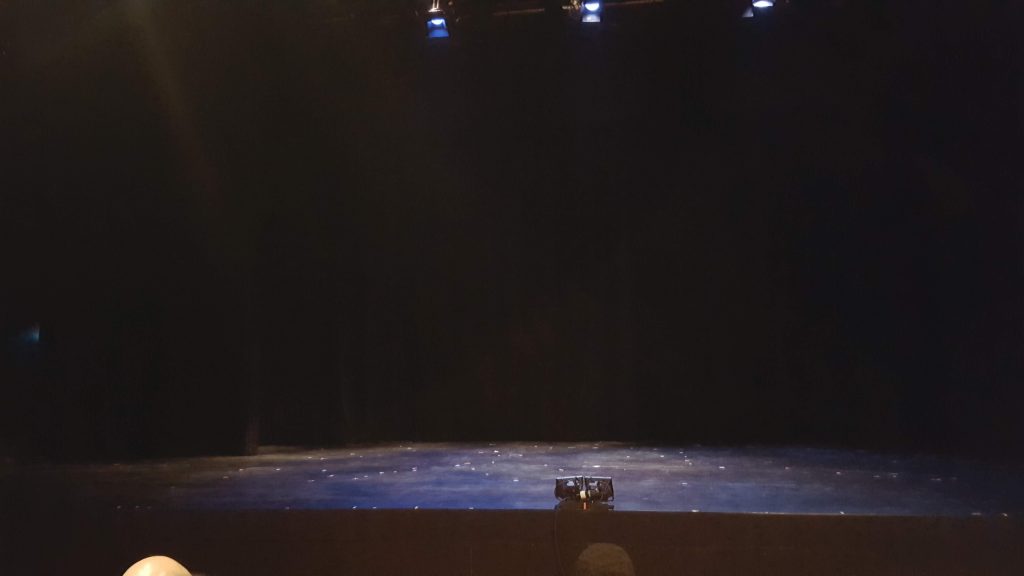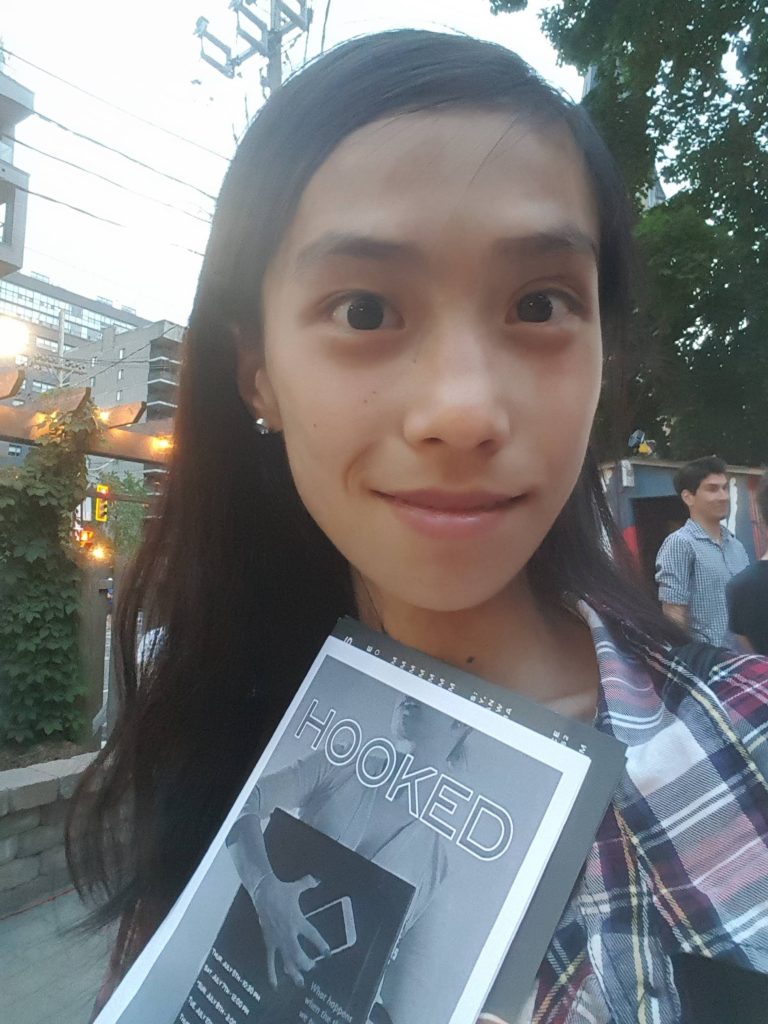 I've been assistant producing three shows as part of the Toronto Fringe–an annual indie theatre festival celebrating and showcasing small artists. All proceeds go back directly to the artists–we aren't funded by anyone. I spent time under the sun, downtown, chatting with parents and handing out postercards to promote our shows.
DANCING! <3
Oh, you know dance and the love I have for it. I never had time to take the classes during the school year but I promised myself I would take classes downtown in 2018 and so…I've enrolled in some dance classes downtown! I've honestly been having a BLAST with some of the routines. Mind you, most of these classes, even though say they're beginner, are quite hard for the novice. Their beginner classes are more suited towards "amateur", but then again, it also heavily depends on the teacher you get. There was this one redhead fantabulous male teacher that touch beginner jazz funk, and let me tell you, it was NOT BEGINNER BY ANY STANDARDS! I like, died. And left midday through the next class because I was getting mentally really frustrated.
That's the thing–it has to be intense enough to mentally stimulate but not overwhelm you. Otherwise, no matter how energetically prepped you are to exercise, you'll feel "tired" because mentally it's just too much. That's not just the case with dance but also workload in life. I studied this concept in psychology where the stress has to meet the demand at just the right level for you to perform optimally (physical arousal plus stress load graph–>it's a bell-shaped curve)
Interesting, right?
Now, these dance classes ain't cheap ($18/class…dang! BUT they are so much fun and I'm determined to make it work out somehow because they make me happy and it's so therapeutic). Actually, it's cheaper than going to a therapy session, haha!
Networking Events
(GASP! For social anxiety?! Yes.)
I've also been attending some social events around the city. Sam from The Freedom Life Podcast hosted her event downtown and it was super fun to attend, see the recording live, meet other girl bosses (like Istiana, I love her travel vlogs, and Victoria, who blogs fashion and lifestyle) to see what they do; find inspiration that I, myself, can live the freedom life too. #thatEntrepeneurialLife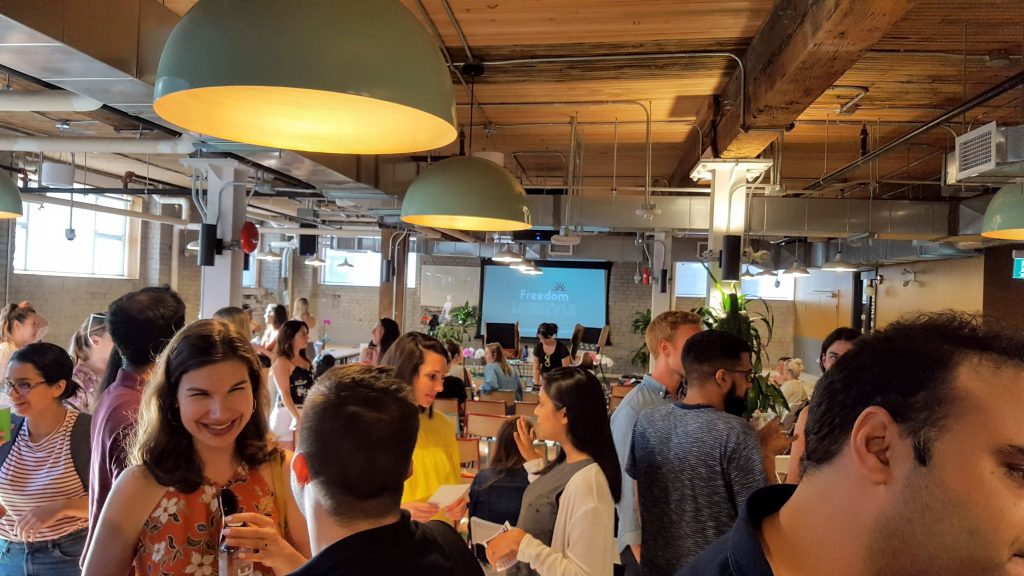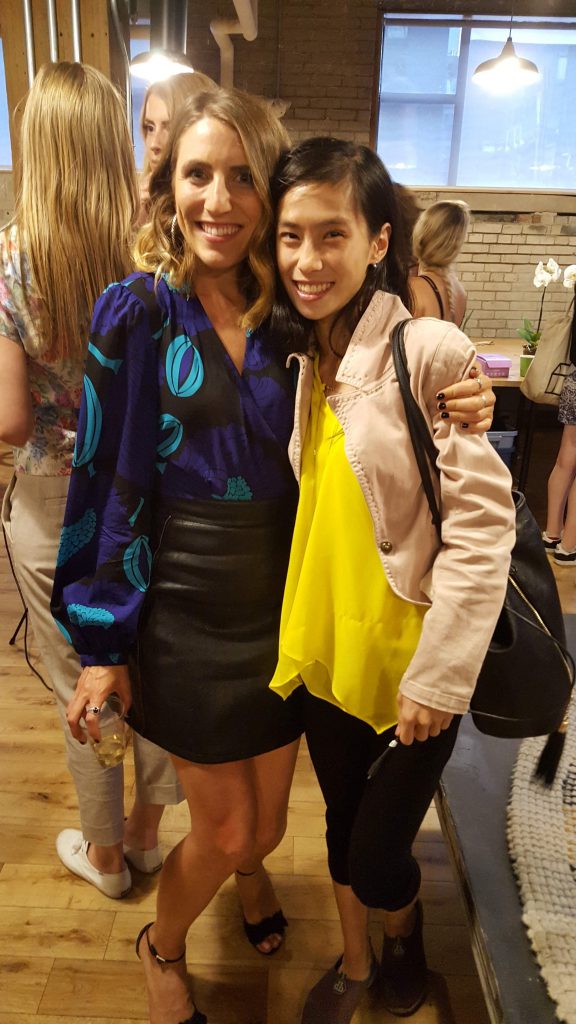 Sam and I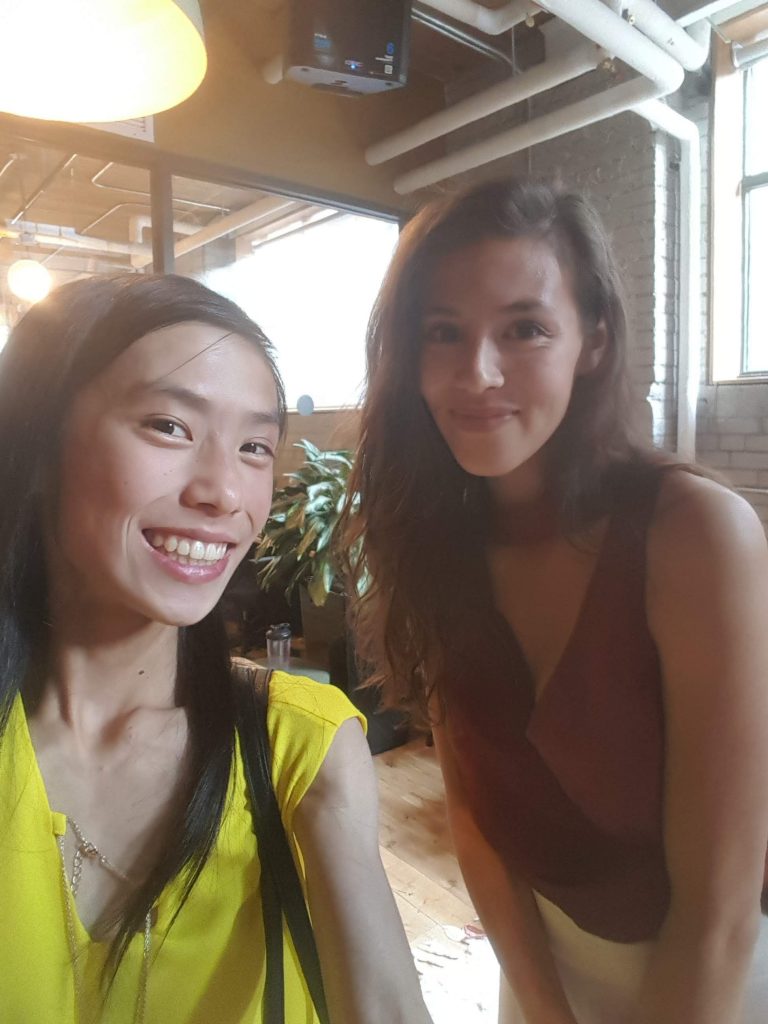 Istiana and I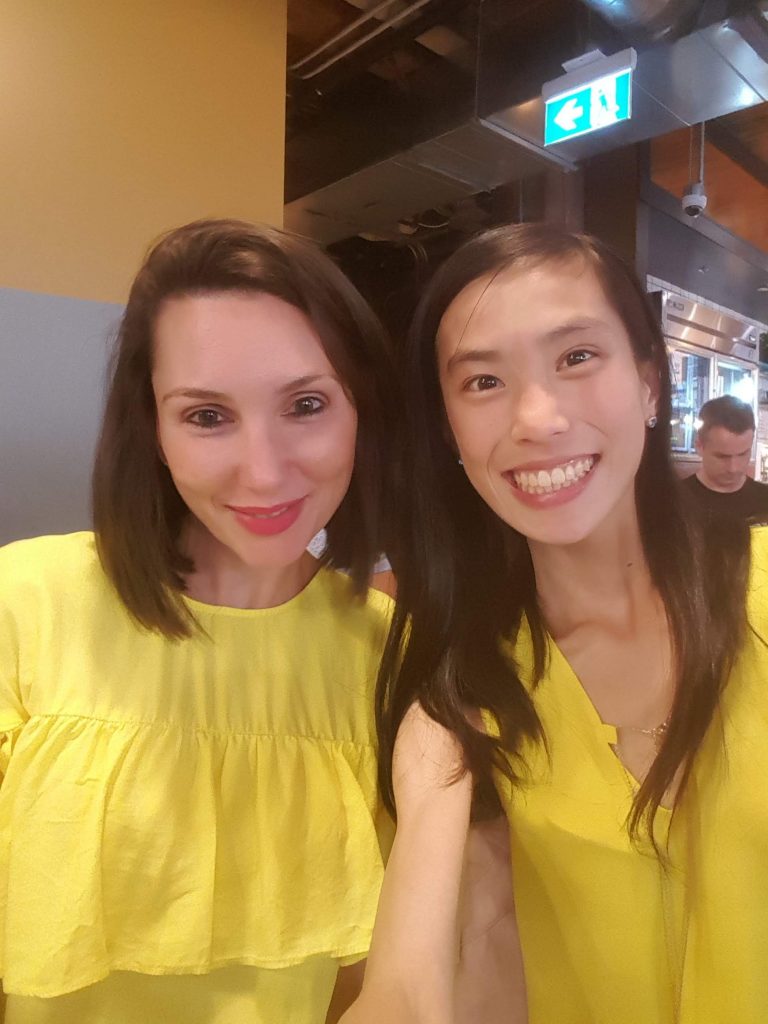 Nicole and I match! Wowie, I guess we were meant to meet and chat?!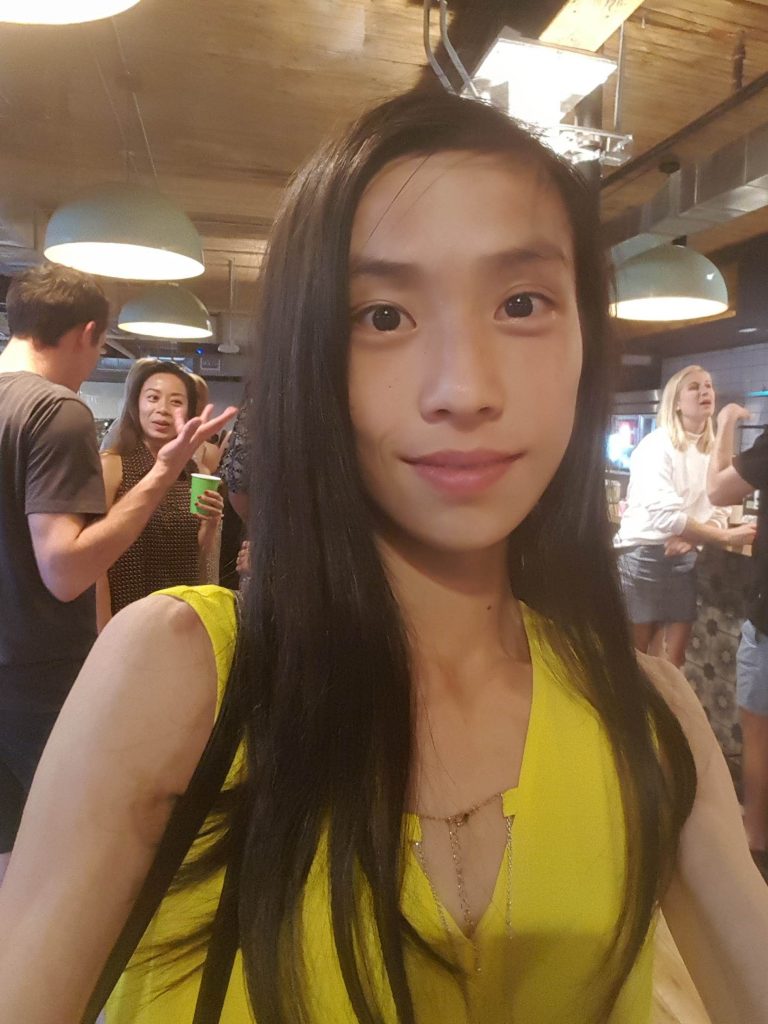 Wow, I just realized how long my hair is getting.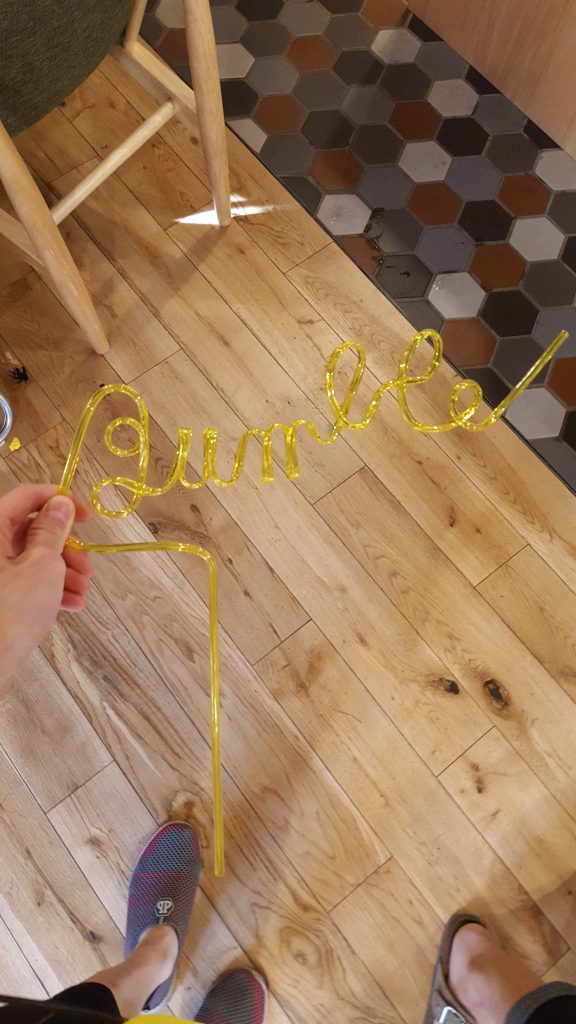 I love straws.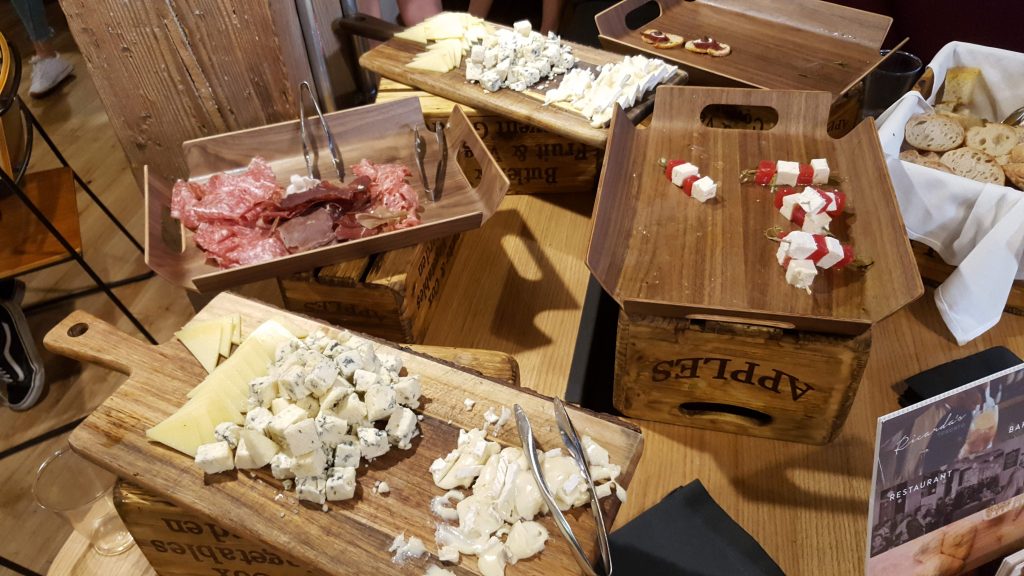 Meat and cheese platter.
Seeing friends–old and new.
Facebook is great for connecting and making groups. Some social events will be a hit or miss. I've learned that club-like settings are really not my style and I doubt I'll ever find my future guy hovering over a bar. One, I don't drink, and two, what kind of environment DO I want to meet my ideal "guy" or "girlfriends" or "client" at? I can think of a few places:
A coffee house
The gym
A yoga studio
A health food store
Those are areas that I am passionate about, and those are areas that I'm sure I can find someone to ~vibe~ with on the same wavelength. What do you want to attract? Go to those areas, do those things, and you'll meet the right people; and the right opportunities will appear!
Last week I attended an event at the Bisha Hotel. The venue was gorgeous, but I didn't exactly feel in place and definitely ended up leaving early after trying to make some authentic connections in the roaring of the music. All the noise and superficiality was a little much for me (hello, I'm an HSP!)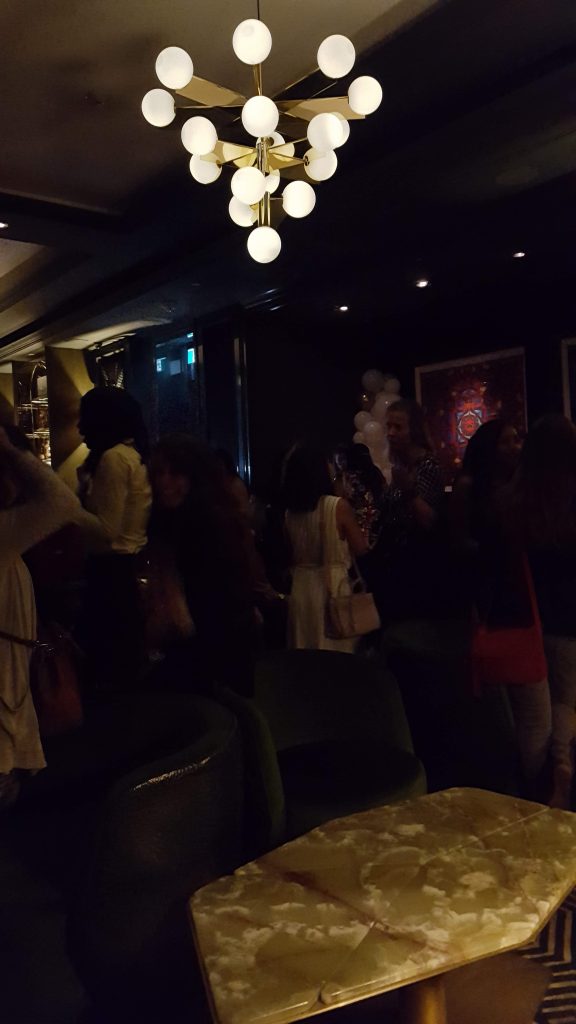 I've met a few cool people from other social events. In the past, I would've let that one bad experience shut me down. I would've stayed at home, holed up in the basement where I was comfortable and knew that nothing could go wrong if I just didn't put myself out there, but at a certain point the pain of staying stagnant and unfulfilled overwhelms the fear of moving out of the cocoon, and though the butterfly is scared, she must fly…there is a world out there. THAT is where the magic happens. Good or bad, you'll never grow if you never allow yourself to feel the fear and just try. I've had so many good experiences happen because I didn't allow the discouragements to overshadow the possibility for the good.
I've also connected with old friends–you know those posts that pop up on your feed of yourself a year ago, 3 years ago, 5 years ago? Or those posts celebrating your friendaversary with so-and-so whom you haven't seen in 174837294382749324732 years?
I've also learned that going to all these events, I need days in between to mentally rejuvenate. These are days I stay at home and just buzz out (because I freakin' deserve it!) Knowing me, I never do NOTHING totally on days that I stay at home since there's always errands to run and I'm just a freakin' workaholic, but it's good to sinfully treat myself to maybe more time browsing youtube, catching up on social media, reading a book, yoging around, journaling, pen paling, etc etc…all these other more solo, introverted creative outlets.
So all in all, I've been pretty happy with life lately! The worst thing you can do is stay holed up at home when you're anxious about meeting people and not having a good experience, so make it a point to get out there and feel the fear….and do it anyways. Social events can be hard, but with practice you can overcome the nervousness underneath it all. 🙂
---
What's the last social event you went to? Ever been to an event and felt totally out of place? BEST thing that happened this week?