Yoooooo.
M'fitties.
I had the whole house to myself while my family traveled in Cuba.
I didn't go because of family conflict. Long story short, my father didn't wan't to bring me.
That's okay, because I made the best of my circumstances. Turning lemons in to lemonade!
So check out what I did:
I gotta say, it was a blessing to not go with them to Cuba. It's not everyday that when I go home I don't have so many pairs on eyes on me; reading, analyzing, sizing me up.
Here's what I did:
I did NOT make my bed
I slept in my parent's bed
I took a BATH as opposed to a shower
I ate in the living room, on the carpet floor
I snuggled in the couch all day
I threw my socks wherever I wanted
I screamed really loud and danced around
I made thumping noises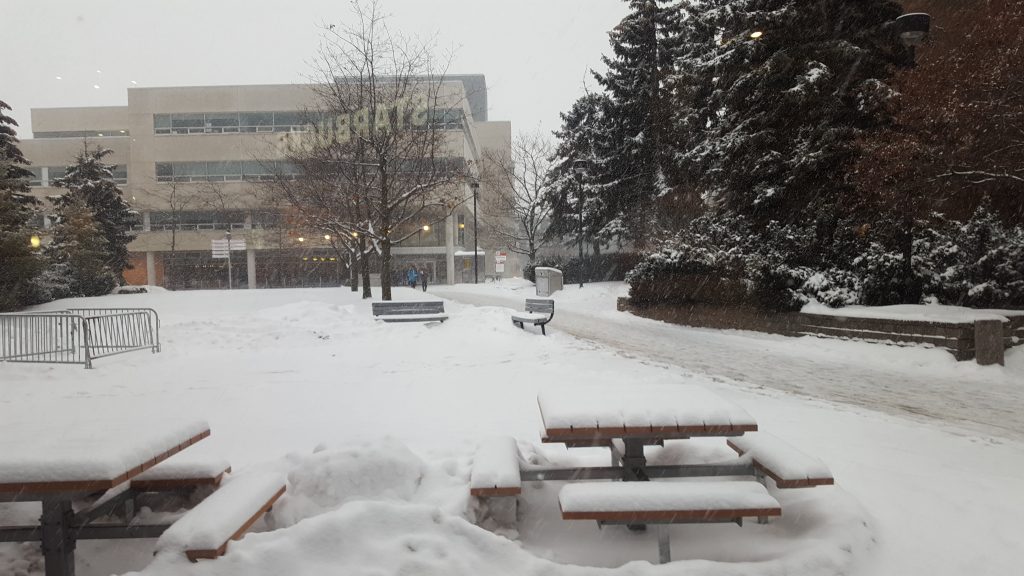 Anyway, they're back now. The season has slowly been turning warm and along with that comes the rain. I'm going to miss Winter! But why grieve what you lose when you can rejoice in what you gain? I'm looking forward to spring, despite the days I won't be able to run because it's too rainy/muddy.
Part of life is to roll with the punches of life. Life isn't going to give you rainbows and unicorns and make it easy for you to get your workout in, or reach your goals in anything for that matter. Circumstances can build "against" you, but see it as an opportunity for growth mentally. If you can roll with its punches and STILL achieve what you want, then you are golden, m'fitties!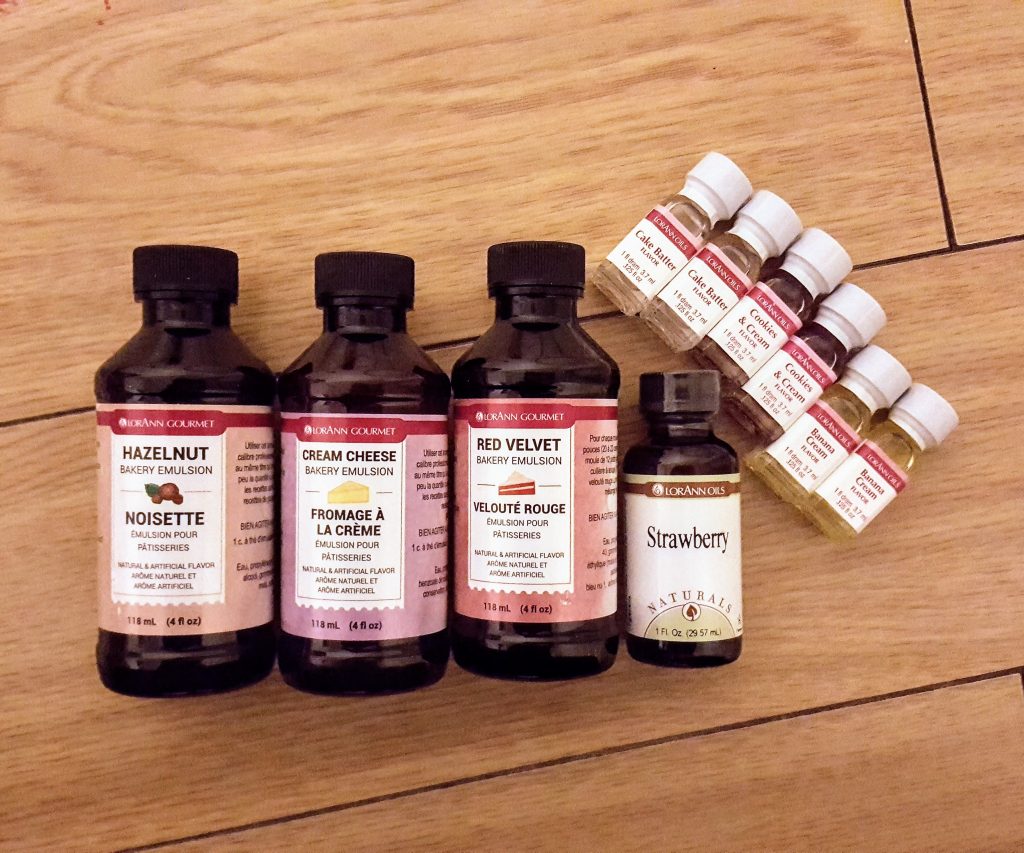 Before the end of winter, I wanted to do some homey baking.
I had the opportunity to try out some LorAnn's Oils! They're a flavour/emulsifier company that offers flavourings to add to your creations. As you can see from the photo above, I got to try 7 flavours.
One thing I noticed about the red velvet one was that it was really beautiful; however it only made the concoction red; it lacked flavour.
The cream cheese gave a nice hint of cream cheese (go figure) flavour in muffins. I tried out the Cake Batter, Cookies and Cream and Banana Cream in the muffins too: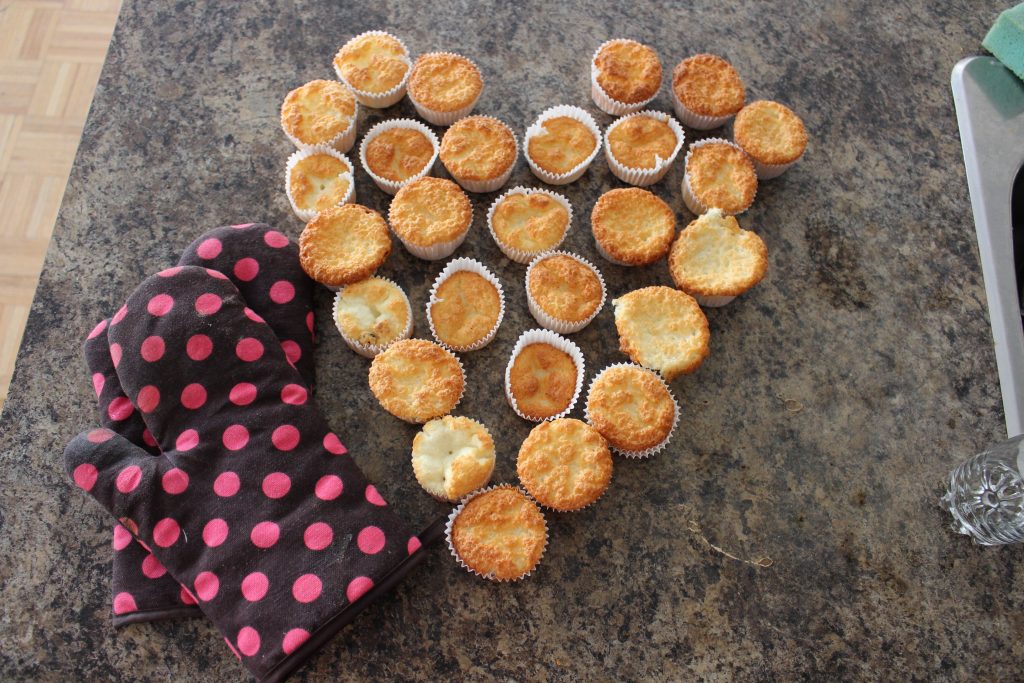 When it tried it in the frother it made the it more liquidy, so more milk is needed to create the same froth.
This was used with their Hazelnut flavour. Out of all the ones I tried out, this one did have a bit of sugar in it, which I wasn't too fond of but I only used a little and it gave a really, really great nutella-y flavour.
They use artificial flavouring and colors, and that's the one thing I would change. The strawberry one is the only one I tried that was an exception. Overall, some of their drams/flavourings are a hit or miss. Some tasted completely artificial and some were spot on. I'd like to see an improvement in their ingredients list (perhaps even switching out of glyercol one day and using purely extracts!) but used in minimal amounts for their aromatic smells is great in baking and also works in beverages. It's nice to have them in the pantry for particular baking seasons.
(I was provided the samples but my opinions remain honest; I was not paid to write a positive review)
---
What've you been up to lately? Do you prefer baking or cooking?
Would you rather eat something hazelnut flavoured or strawberry flavoured?