It's the first blog post of 2018! Whooo!
How was 2017 for you? Wait, how was your Christmas?! Can you believe that it's already 2018? Soon, it'll be 2020…and the 2100…3000…
I'm getting ahead of myself–I've still yet to answer some of these questions. But I do know what I want for the new year when school starts back up.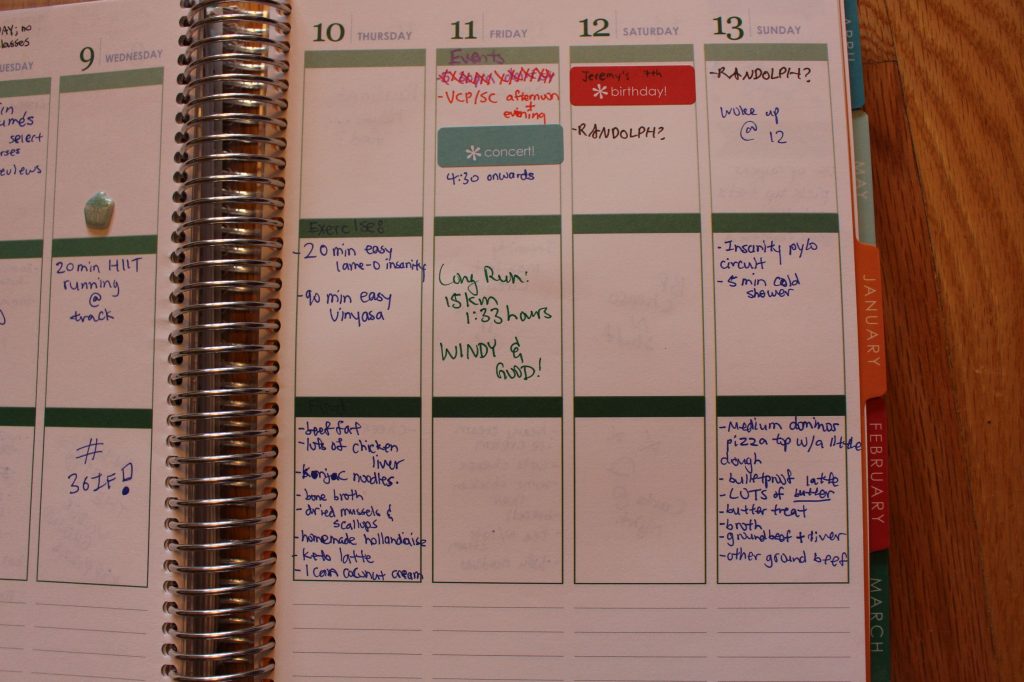 I love prepping my environment for success and stocking up on certain items for the new year. School starts back up in January, which means I'll need to reorganize my schedule. I typically use my EC planner for that, and between classes I'll snack on a Peregrine Bars (enter THEFITTY20 for 20% discount!) or Keto Adapted bar.
I'm going to be as productive as eff!
Now, let's talk about YOU.
Let's make 2018 the year of your life! Let's make 2018 the best year you've had yet.
What did you accomplish in 2017?
What's one thing you want to accomplish this year?
Where do you see yourself in 365 days? Who will you be with? What're you wearing? What kind of air will you carry with you? What would be your income level?
Most importantly,
HOW DO YOU WANT TO FEEL IN 2018?
What does that look like?
Are you starting off January with a bang? We all know what happens to the gym on January 1st…and this year it starts on a MONDAY, the busiest day of the week. Does your gym get overly crowded?
Remember that on top of training yourself physically, it's important to train your mentality as well. Why? Whatever the mind believes, the body will achieve. Here's why you should invest in a coach, according to Forbes!
So let me ask you…what if you could live without limits?
What if you COULD achieve everything you've dreamed of and more? What if you could live without fear but instead with inspiration and love?
What's holding you back from your most optimal, joyful, fulfilled life?
Incorporating practical, cognitive action-based practices with me, you will change your habits, achieve your dreams, and live out what you thought was impossible.
Have something on your mind? Let's chat about it over some coffee/tea. I want to know your aspirations, your setbacks, and your strengths.
In light of the New Year, I'm offering a limited number of spots for coaching at a special discount, just for m'fitties reading this.  Let's have a discovery chat to see if coaching is right for you—you get a free private session with myself. Enroll in coaching before spots fill up! thefittyblog@gmail.com
Remember, YOU are WORTH IT.
---
What are you EXCITED about that 2018 will bring?
○DONATE TO SUPPORT THE BLOG (every $1 counts!) : http://bit.ly/2ATAJ1q