Hello m'fitties! And hello spooky things and evil queen's. Halloween is one of my most favorite holidays ever, probably my 2nd after Christmas, but then again, my family has never really a celebrated any holidays and only half-assedly put any effort into Halloween, Christmas, and birthdays. We buy takeout on every one of those occasions and call it a day. Asian fitties, can you relate?
Holiday is a terminology not in their vocab.
School has been so immensely busy that I am not even working part time like I did last year. I'm doing 3 hours a week as opposed to the usual 9. Thank the Lord for my nice understanding manager(I do have to make up for the hours that i'm missing later on, gulp!) I have evening rehearsals for an upcoming production. I play a dickhead radio show host with a big heart! I'm going to be honest, I was shocked to be cast in this role at first! I had my heart set on another role, and was shocked at the person who actually got cast as that role. To be honest, I was pretty taken aback by the entire casting. None of it seemed to make sense.
There's a market hosted by my school to buy groceries and pick up articles of clothing. Get this; every week at the thrift shop, you are allowed to pick up 3 items for free! What?! I found myself with an awesome leather white jacket, a black cotton coat, and in umbrella last week. Boom. That could have costed me $30 or more, but nope! 🙂 Also, the weekly produce that I purchase there is fresh, supports local farmers, and comes at a very decent cost. For example, spinach is a $1.50, cucumbers are 80 cents each, one zucchini (which is small) is 30 cents, and broccoli is $2. And they taste better than the produce I get from the local grocer!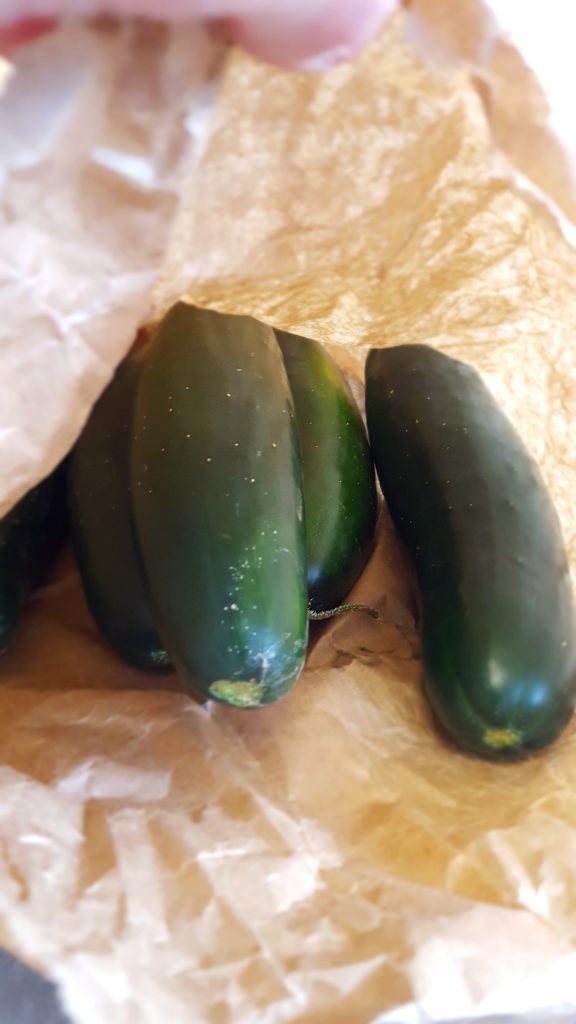 Some other things I've been working on include:
Othello act 3 scene 3 Desdemona's monologue
Act 4 scene 3 of Leave by Sarah Ruhl
Carried away on the crest of a wave. I play Rick.
Incorporating a long run on Sunday is something that I'm trying to do.
Attend a spin class during the week is another thing.
Thanksgiving passed in Canada this October 9; I've decided to turn 3 negative aspects into positive ones:
My housemate smokes upstairs and a smoke filters into my room

= I am thankful to have air ventilation to keep my room a comfortable temperature. Maybe I should invest in an air filter…

I have so much homework and research to do for acting projects

= I am thankful to have hands-on work instead of most students who spend their time studying with their heads buried in their text books.

It's too crowded at the gym and I hate that

= I am thankful to have access to a facility that lets me work out.
What did you do for Thanksgiving? What did you eat? 
October 28 marks my half birthday! So what's my actual birthday? Comment below if you can figure it out! What should I treat myself with? Once you? Half a shirt? Do you celebrate half birthdays?
---