As I mentioned in a previous post delving into my deep emotional past, my movement teacher also requested us to fill out an informal paper answering these questions about my body and career aspirations. It really got me thinking about sharing my my personal life with m'fitties!
I will be honest, I was too lazy to answer everything in descriptive detail, so these answers are not definitive and or all-encompassing, but just a small part of a bigger picture; but they're still nonetheless true!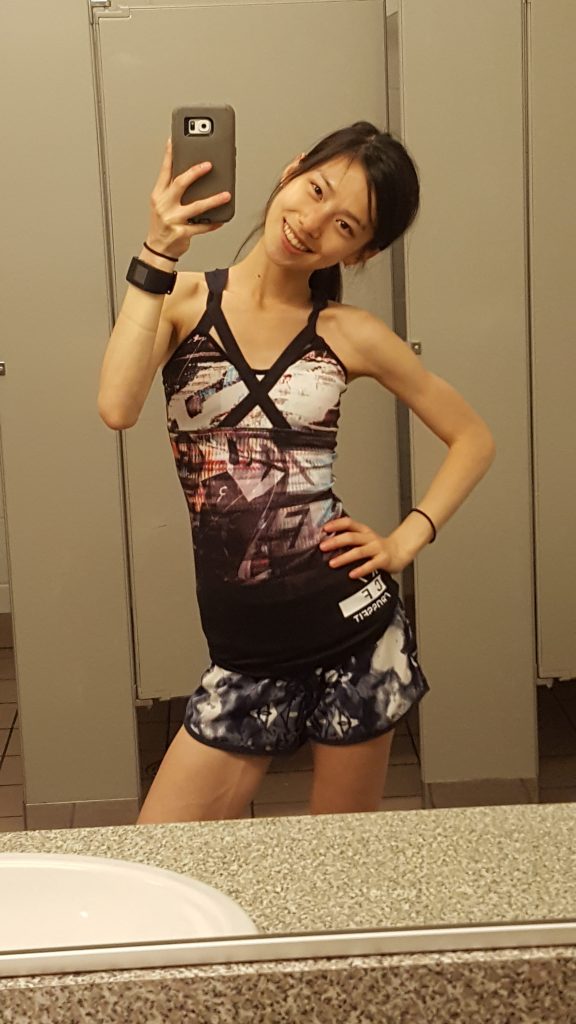 What are my goals?
My goal is to become an actress in film/television, theatre, and Broadway. I love to sing and dance and act and I can't see my life without it.
What type of body does this require?
The type of body required for film is probably diverse depending on the role, but realistically they're looking for thinner body types as this is more aesthetic in the western culture. In theatre and Broadway I'll need lots of stamina to be able to withstand the dancing and stage movement (like stage combat). I really dig bodies like Lilly Collins, Anne Hathaway and Kirsten Chenoweth!
Life/Health skills Goals?
10 years:
Married and having kids (or adopting)
Living in the coldest place in the states (I love the cold and the states is where the film industry is AT!)
Have a steady youtube + blogging income
2 Years after I graduate:
Teach Yoga worldwide
Work internationally as a  lifestyle coach
Personal training (maybe at the local gym)
Meet Cassie Ho, pilates instructor that I've longed to meet!
Do a Zombie Run race
GET A BOYFRIEND?
GET A PERSONAL ASSISTANT?
GET A DOG?
Meet lifestyle coach Christine Hassler
Take singing and dancing lessons on a regular basis
By Graduation:
Save up 20,000 in my bank account
Travel outside of Ontario on my own
Get an acting agent
By the end of the school year:
STAY IN CONSERVATORY
Awaken my 7th chakra (and maybe some others)
Incorporate a regular meditative practice
Learn to be my own best friend
Throw out all the things I don't need (hello, minimalism!)
What is my current physical condition?
I'm pretty fit! I am flexible, I run, and sometimes I will lift. I have digestion issues when it comes to certain foods.
Awareness: 8/10
Flexibility: 9/10
Strength: 6/10
Endurance: 7.5/10
Exercise discipline: 9/10
What is my current real range of specific movement skills?
In yoga, running, and pilates, I'm an advanced practitioner. In lifting, I'm intermediate.
What health professionals do I need to consult?
A therapist and/or life coach definitely helps keep my head leveled in times of stress and emotional detox. I feel like I'm trapped in my own thoughts a lot and I need accountability to getting my head outta the gutter, be kind to myself, and get a third person perspective so I'm not totally in a bias of constant rumination.
What classes can I possibly take?
I can use the university's counselling program to find myself a counselor to get things off my mind. I'd also love to find a lifestyle/wellness/joyologist coach, but being on a student budget, I can't invest in that right now.
What kind of workout do I want to do?
Where can I workout?
I generally do it at home since it's right there; there's also the university's gym which is a 20 minute walk away. When I do workout at home, I generally do a workout video I follow or my own yoga practice. I prefer to workout alone most of the time, but I also like the social aspect of having a group or friends with me; maybe they can teach me a few things I don't know (like barre!). It's been hard finding a workout buddy because no one is really accessible to me that's also into fitness. I've asked around and most of the time they're either too far away or exercise doesn't interest them.
Wellness Schedule Plan (IDEALLY):
Mondays:
Before 11:30 am class: Go for a run + do some pilates
11:30-2:30 class
2:30-rest of the day: slow down, get homework done leisurely.
10PM BED TIME
Tuesdays:
9-5 classes
6-6:30: lift some weights at the gym
6:30-9:30: work
10PM BED TIME
Wednesdays:
9-1 classes
1-4: homework
4-6: hit the gym! Maybe do a HIIT class
7-10: work
11PM BED TIME
Thursdays:
9-5 classes
6-6:30: lift some weights at the gym
6:30-9:30: work
10PM BED TIME
Fridays:
11-1 class
1-6 homework, run errands, take a walk, meditate.
10PM BED TIME
Saturdays:
Sleep in
Long run
Homework day
Meet with a few friendsàstress relief.
Sundays:
Sleep in
Homework
3-6 work
Run errands
Evening stretch and check in with agenda; evaluate this week and set intentions for following week.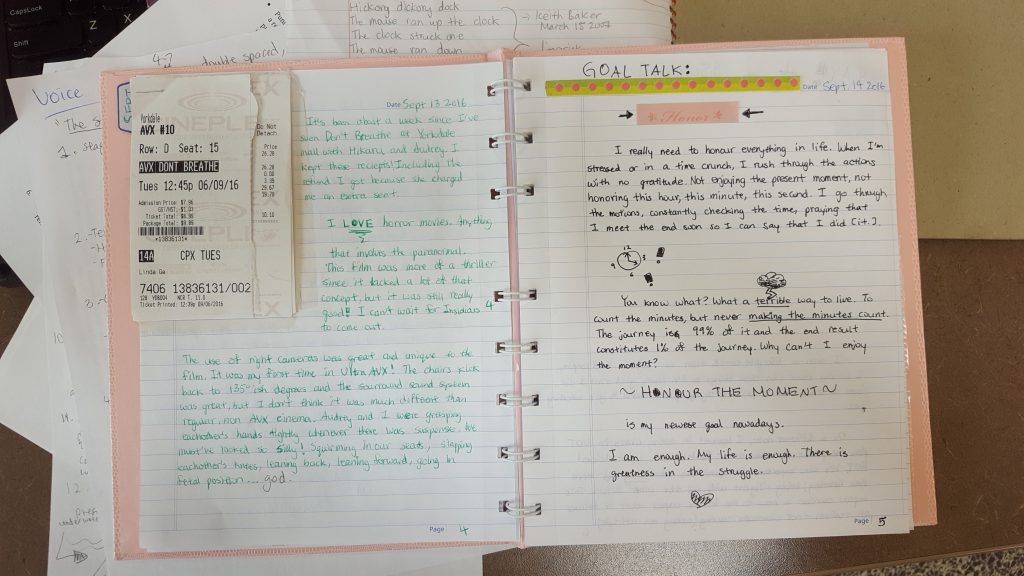 What am I going to do this week to move towards my goal?
Get in 2 days where I have the day all free to myself to slowly get tasks done unrushed; this will help me stress less and feel more grounded.
Now I'm tagging 5 blogger friends to answer the same questions, and their job is to tag another 5 bloggers–and so the chain continues. Cassie, Farrah, and Linda, Nancy and Cynthia. 🙂
What's one thing you're going to accomplish before the end of 2017?! What are you going to do this week to move towards your goal?
---