I'll be honest, I skip my workout and I feel guilty. Actually, if I skip anything on my productivity to-do list, I feel pretty guilty. But here's how I combat it…with a little gratitude 🙂
Workout Guilt Video Chat:
 The trick is to combat PERFECTIONISM, which is something that I face everyday and gives me so much anxiety that sometimes I forgo the activity altogether. It even seeps into diet and exercise as well as schooling.
So often I feel like my day needs to be perfect: I have to get x amount of tasks done, be here by x, sleep x amount of hours, have x amount of fats, fdfdasfdsfa x-x-x-x-x-x-x-x-x
X.X
T.T
(those last two are dead and crying faces, in case you didn't realize.)
At the end of the day, I dictate how successful I was based on how much I stuck to the plan. It's not such a good idea because it doesn't accurately measure how capable I am, how much I am worth, and it really shouldn't be the rating system for how happy I should be. It burns me out just analyzing the day.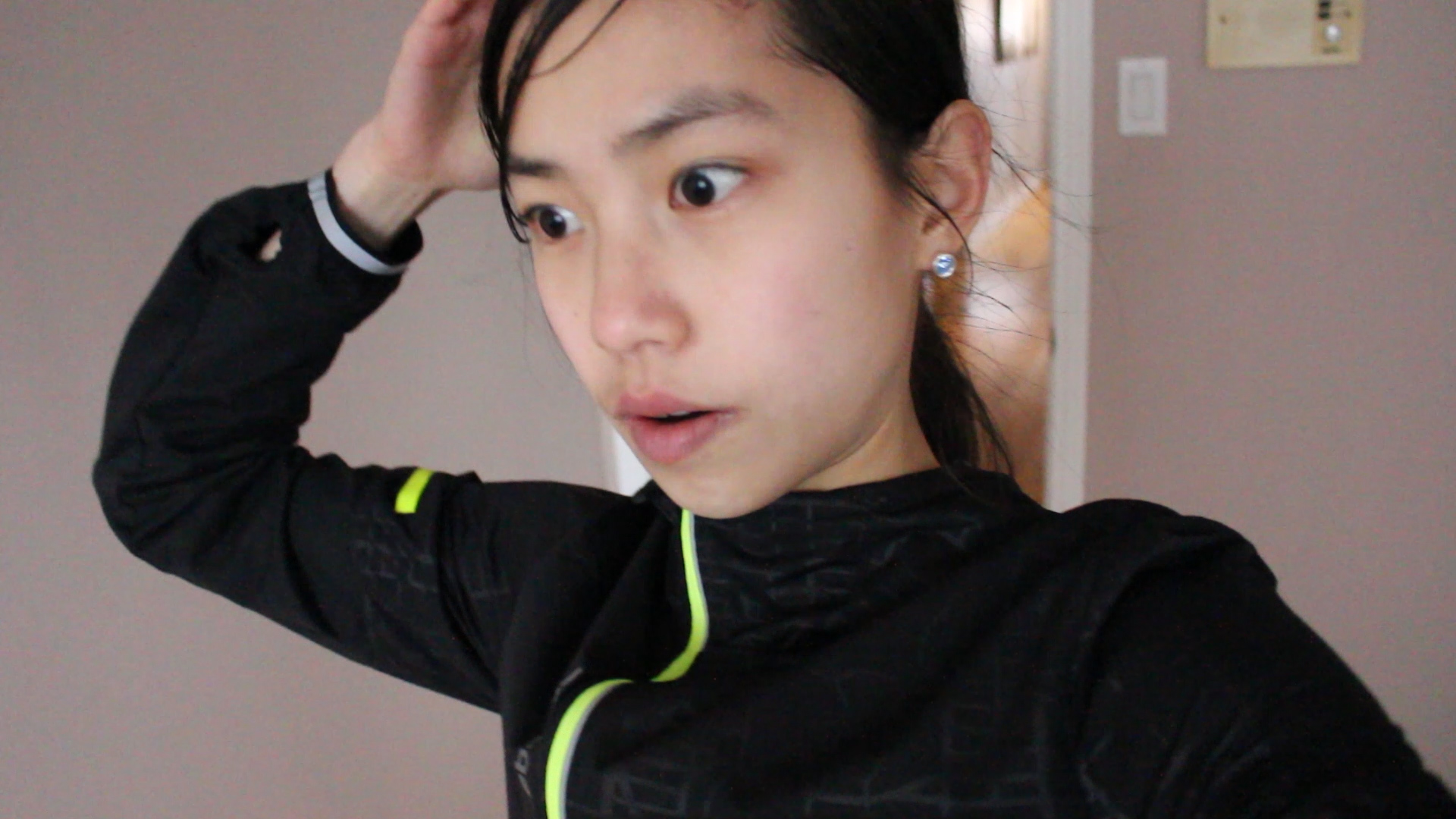 What if you could let go of a missed workout and still feel okay, still feel sane? The truth is, you're still in control of your life. Don't let a checklist control you. Don't let your training control you. Don't let a workout program dictate your life!
So how to do overcome the guilt? How I did it, and you can see in the video, is by combatting it with gratitude. I still did something active that day; I went out to get some fresh air and walked fro 15 minutes instead of running like I had originally planned. Life wasn't in the way–I had ample time to run, but my intuition and heart just wasn't in it that day, and that is okay. I constantly still have to remind myself that I am not a machine; I am human, and I have ebbs and flows that are beautiful and turbulent. I am able to feel!
No looking at my GPS, no audio podcasts pumping in my ears, it was just me and the cloudy skies ahead. I love cloudy skies. It cleared my mind so much and it was so refreshing. I could feel my body saying, "well, this is…different," and my mind starting to spin.
What is "different"?! I don't like different.
No, different is just…different.
It's not bad.
In fact, since different is such a neutral state, I have the power to flip it either good or bad.
Cognitive behavioral therapy time!
I decided to make it a good thing. Immediately I programmed my brain into initiating happy thoughts. I started naming out loud things I was grateful for. The weather, having a house, I won't list them all but they're all in the video!

At the end of the day, guilt is useless in helping you get back on your feet! It's a defensive mechanism primed in us to keep us safe, but at the end of the day, if it's deteriorating your self-efficacy and self-confidence, you need to let it go.
You and I, we're both in this!
What aspects of your life do you experience guilt? How often do you find yourself skipping a workout and why? How do you feel about it?
---
Need help?
○Work with me:
•Personal Training AND/OR
•Lifestyle/Health & Motivational Coaching:
•thefittyblog@gmail.com•
——————————­———­­­­—–
♥Tumblr: http://bit.ly/thefittytumblr
♥Pinterest: http://bit.ly/thefittypinterest
♥Instagram: http://bit.ly/thefittyinstagram
♥Twitter: http://bit.ly/thefittytwitter
♥Facebook page: http://bit.ly/thefittyfacebook