I love expos! Don't you? The Paleo Expo is super popular in the states and myself following a ketogenic, paleo-friendly diet, I wish I could attend, but here in Toronto we have a few expos of our own. Last week I told you about what I got at the Toronto Yoga Show:
This week I'm bringing you the juicy stuff of what went down at the Green Living Show 2017! The two expos are more or less the same; ethical, eco-friendly, small business vendors for the most part.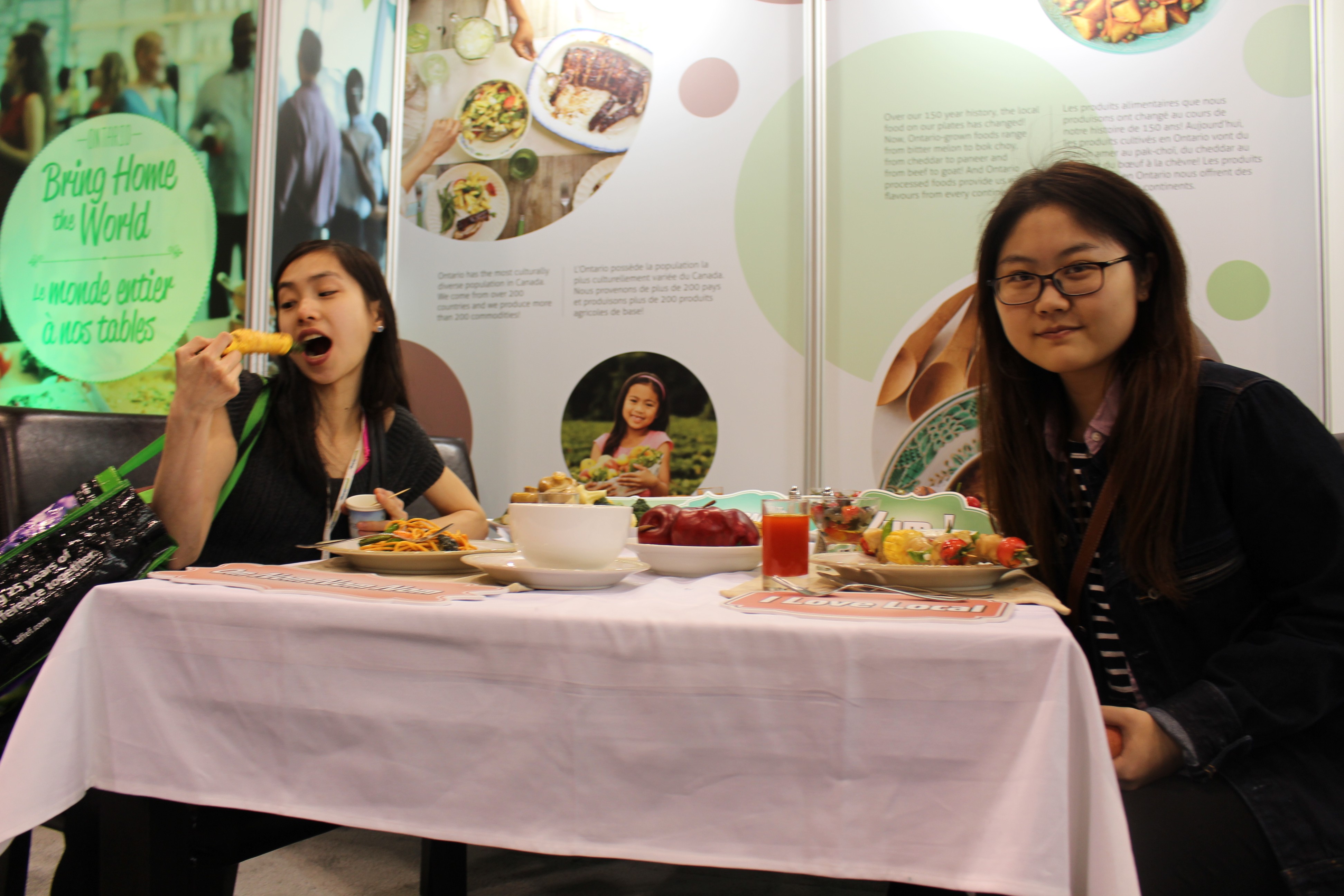 Kathy and I pose at the table of fake healthy food.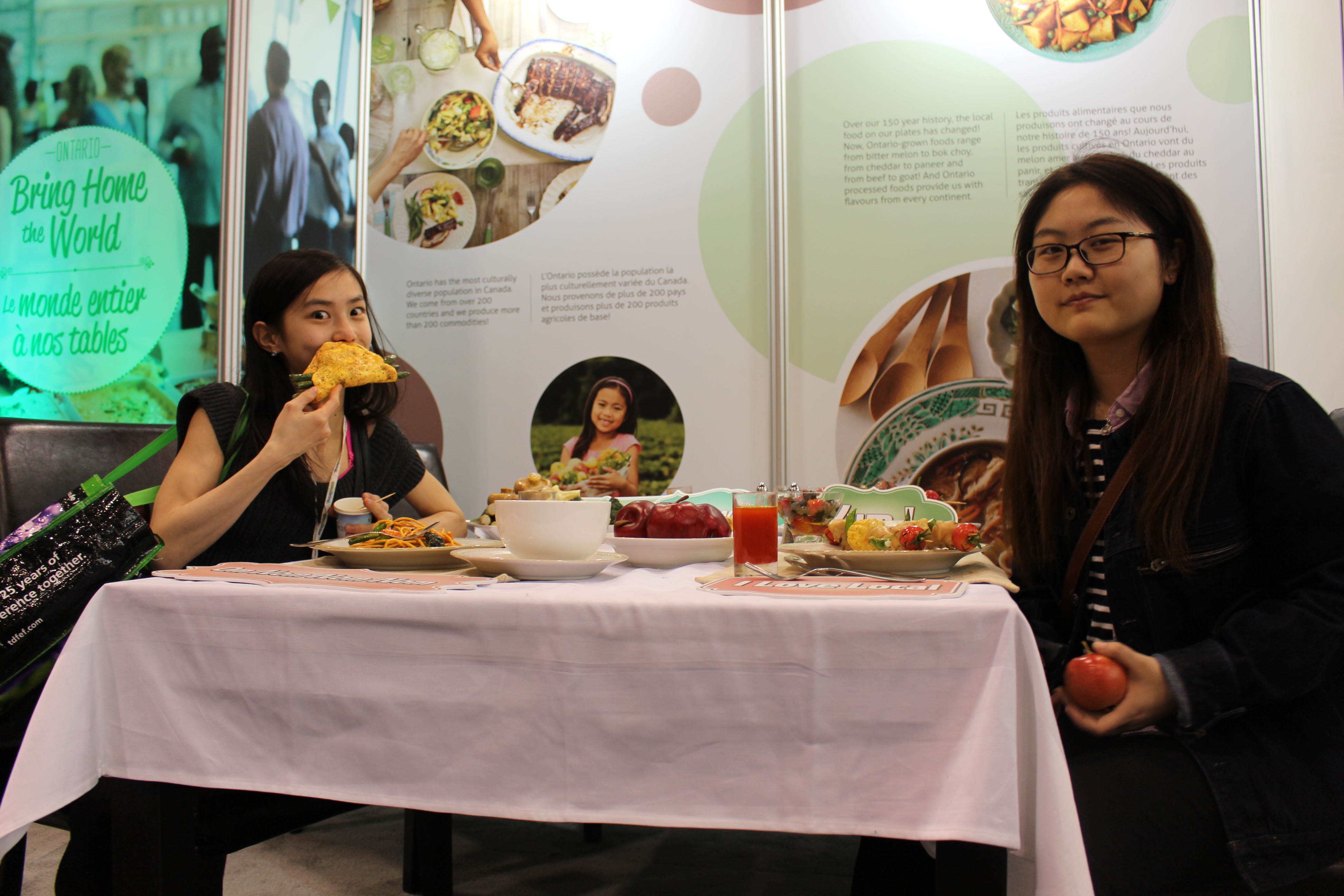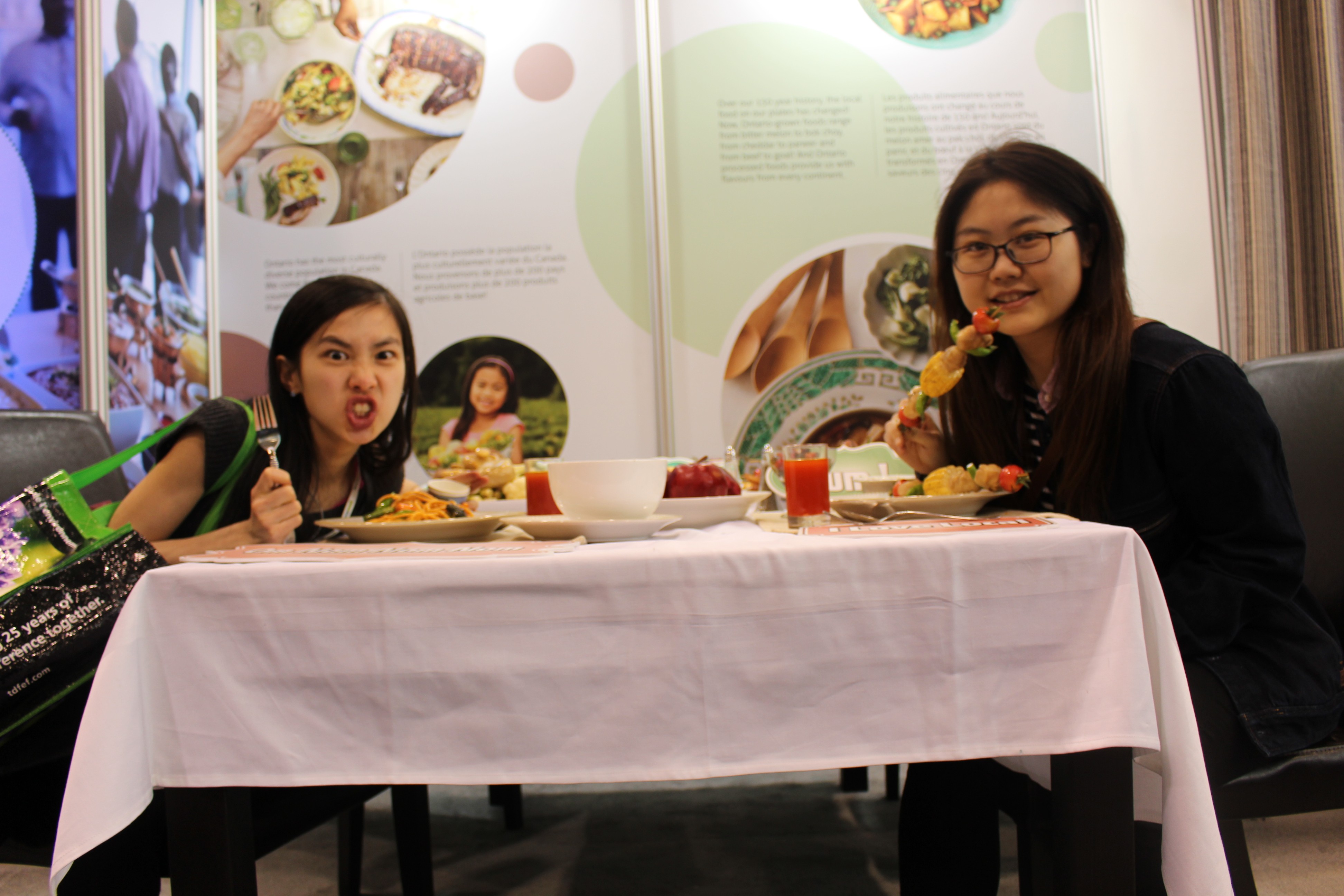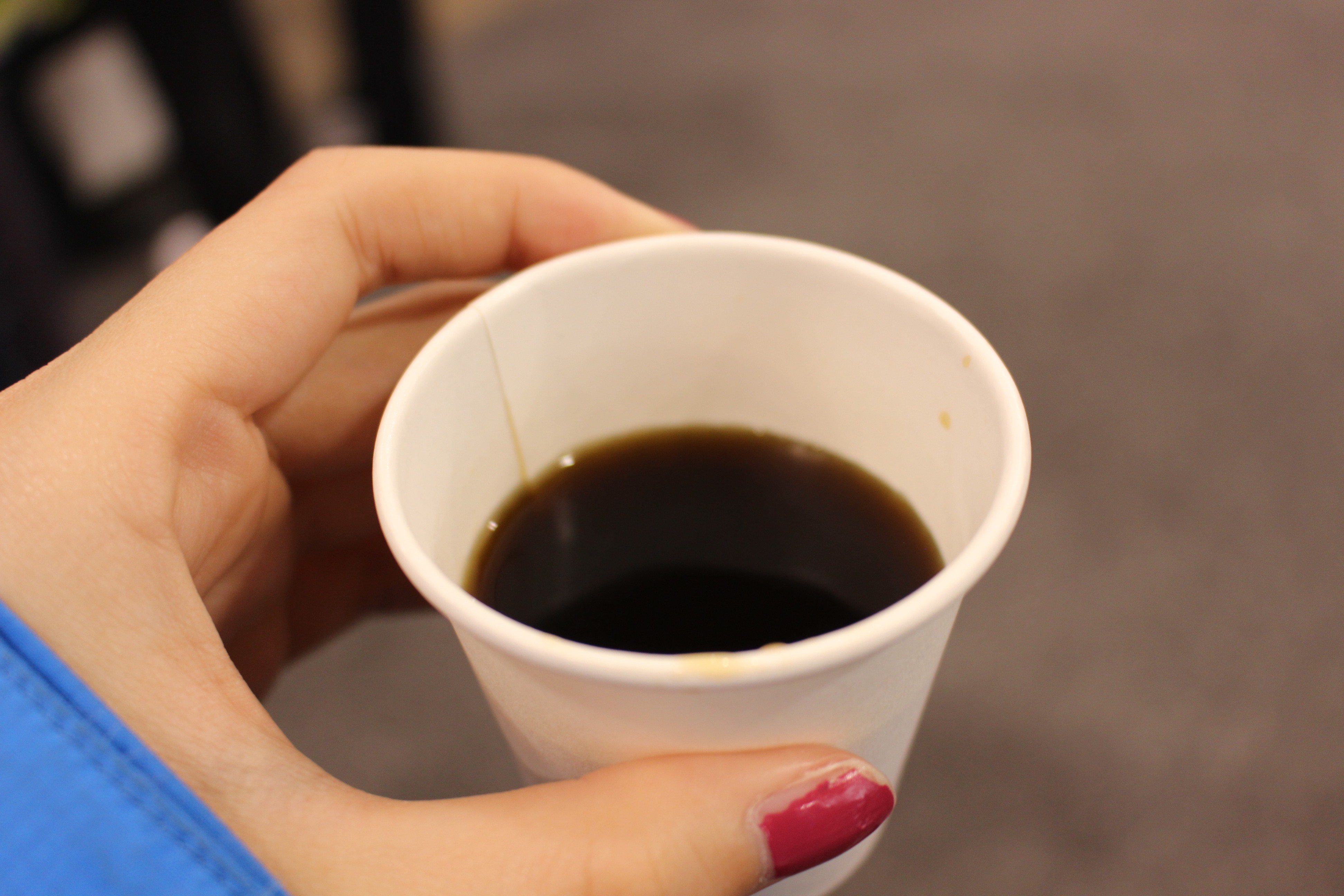 Hikaru loves coffee, so we stopped by a coffee vendor.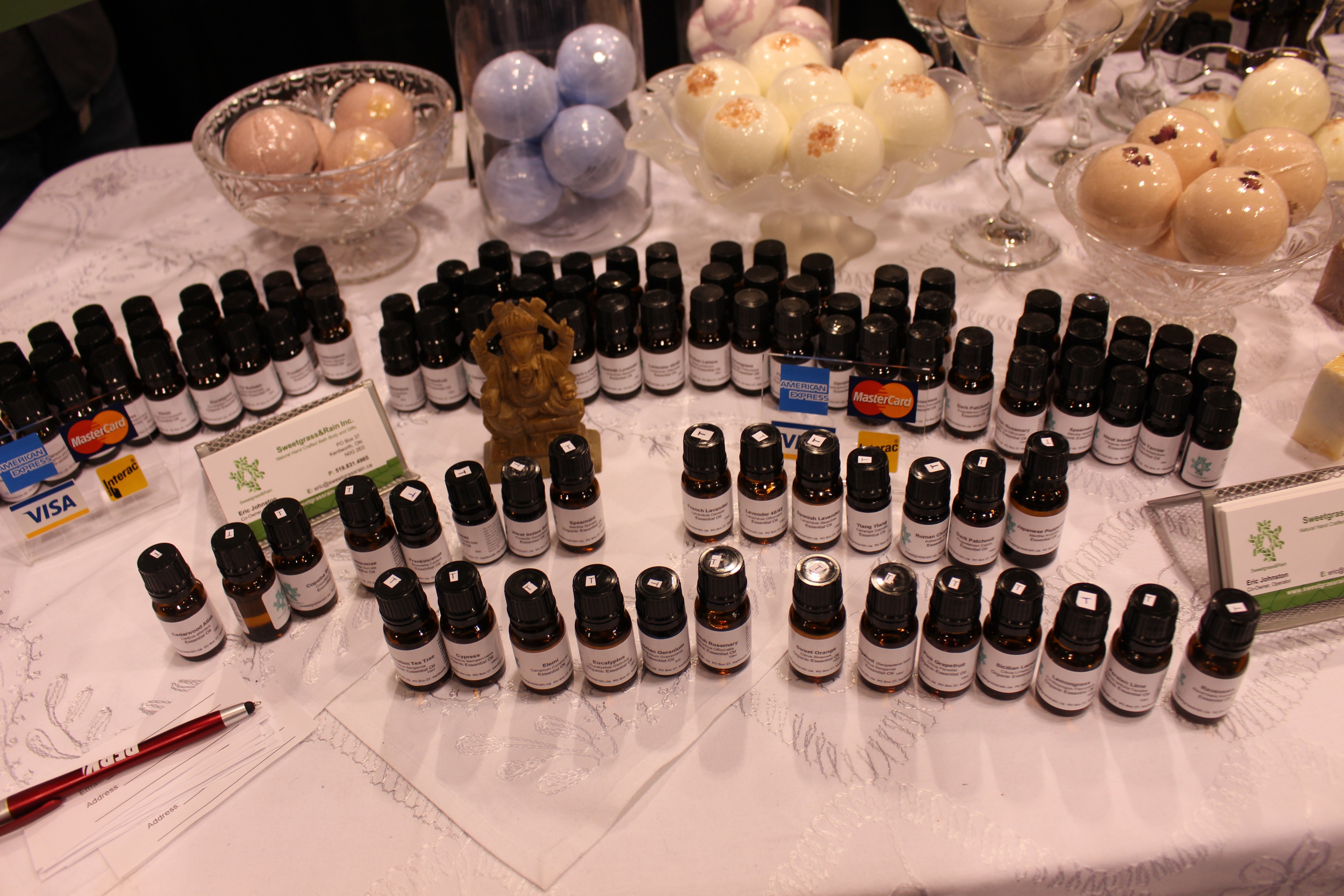 I LOVE AROMATHERAPY.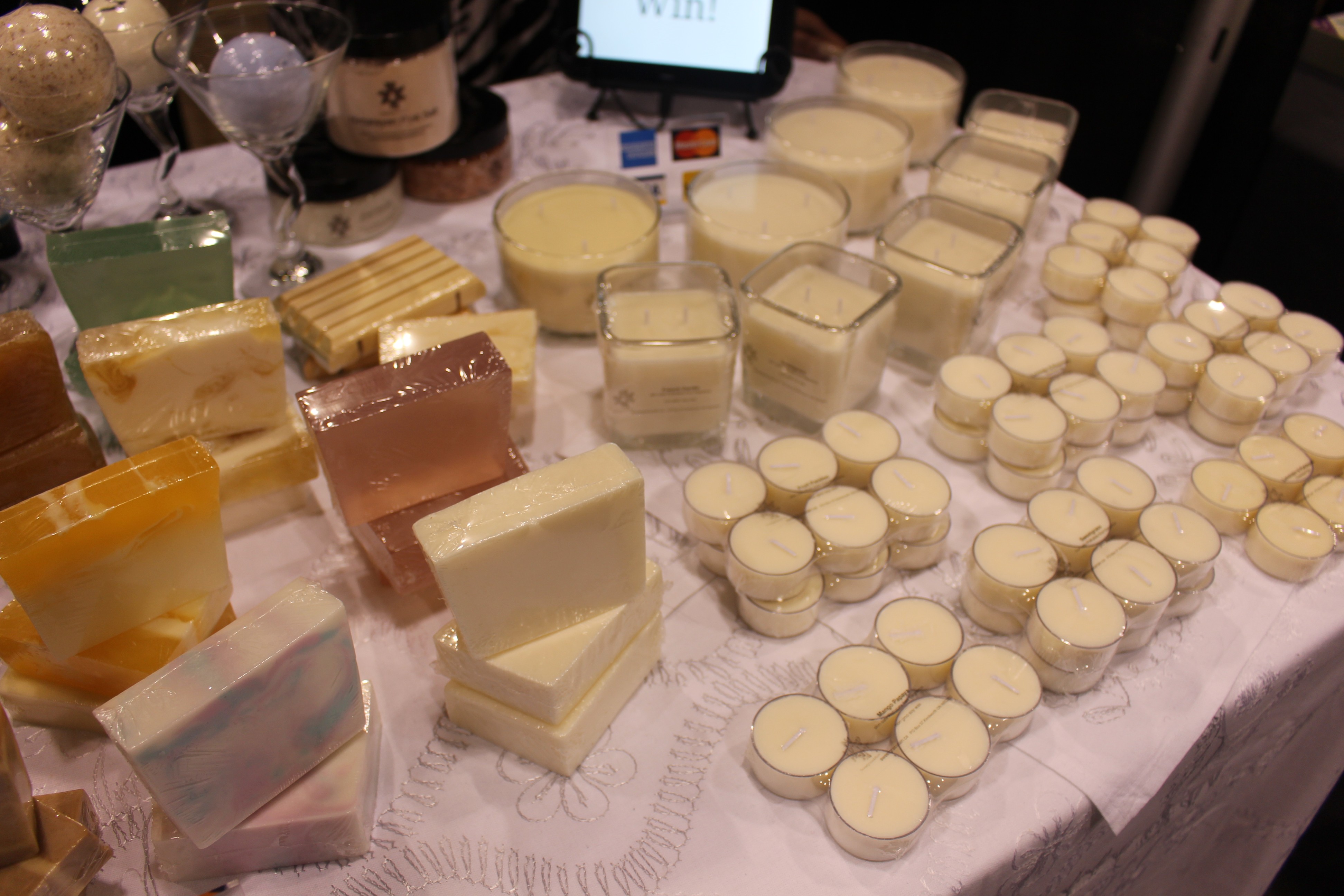 Soaps and candles!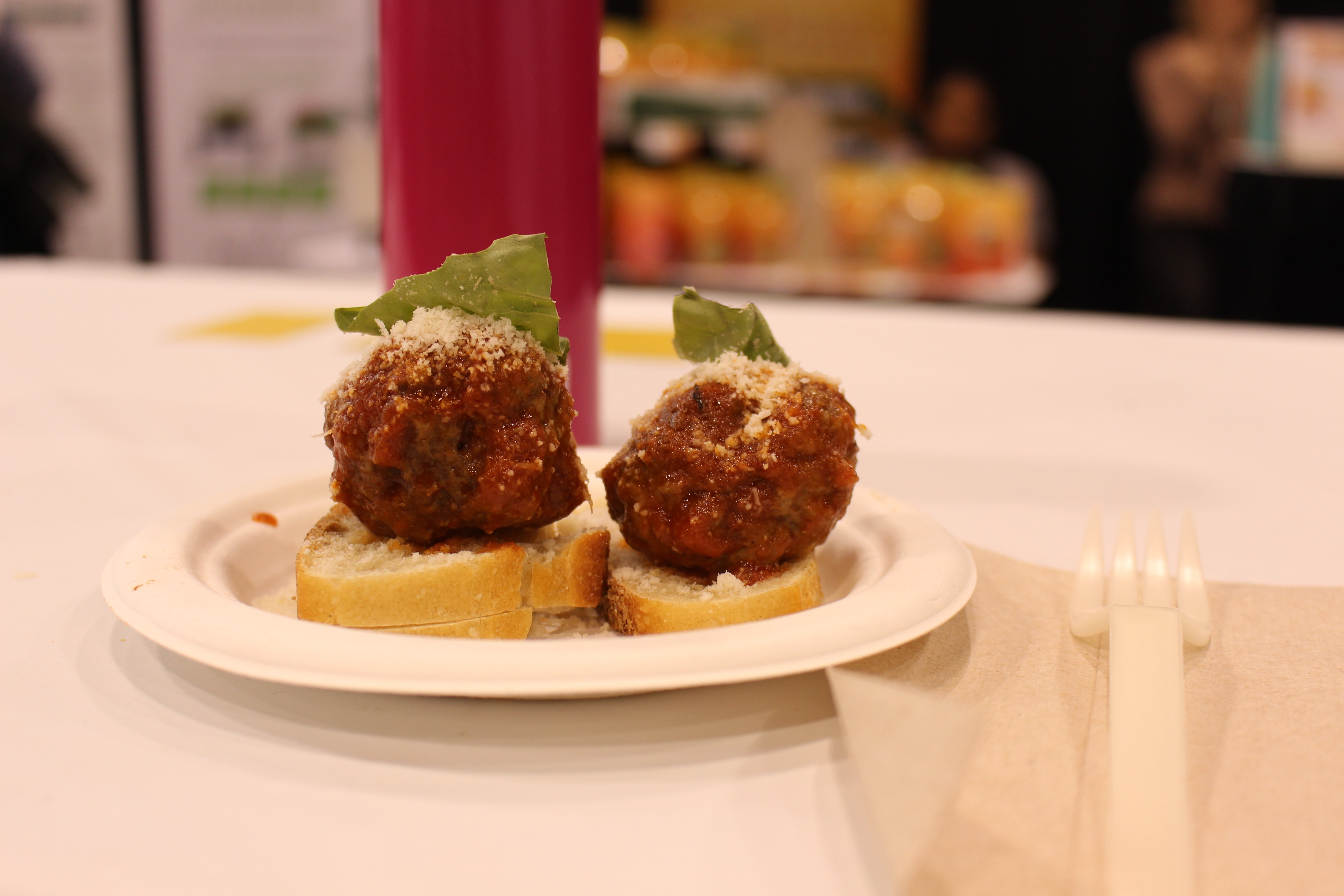 Kathy and Hikaru bought $4 little meatballs on baguette sprinkled with Parmesan!
I also met some wonderful vendors…like…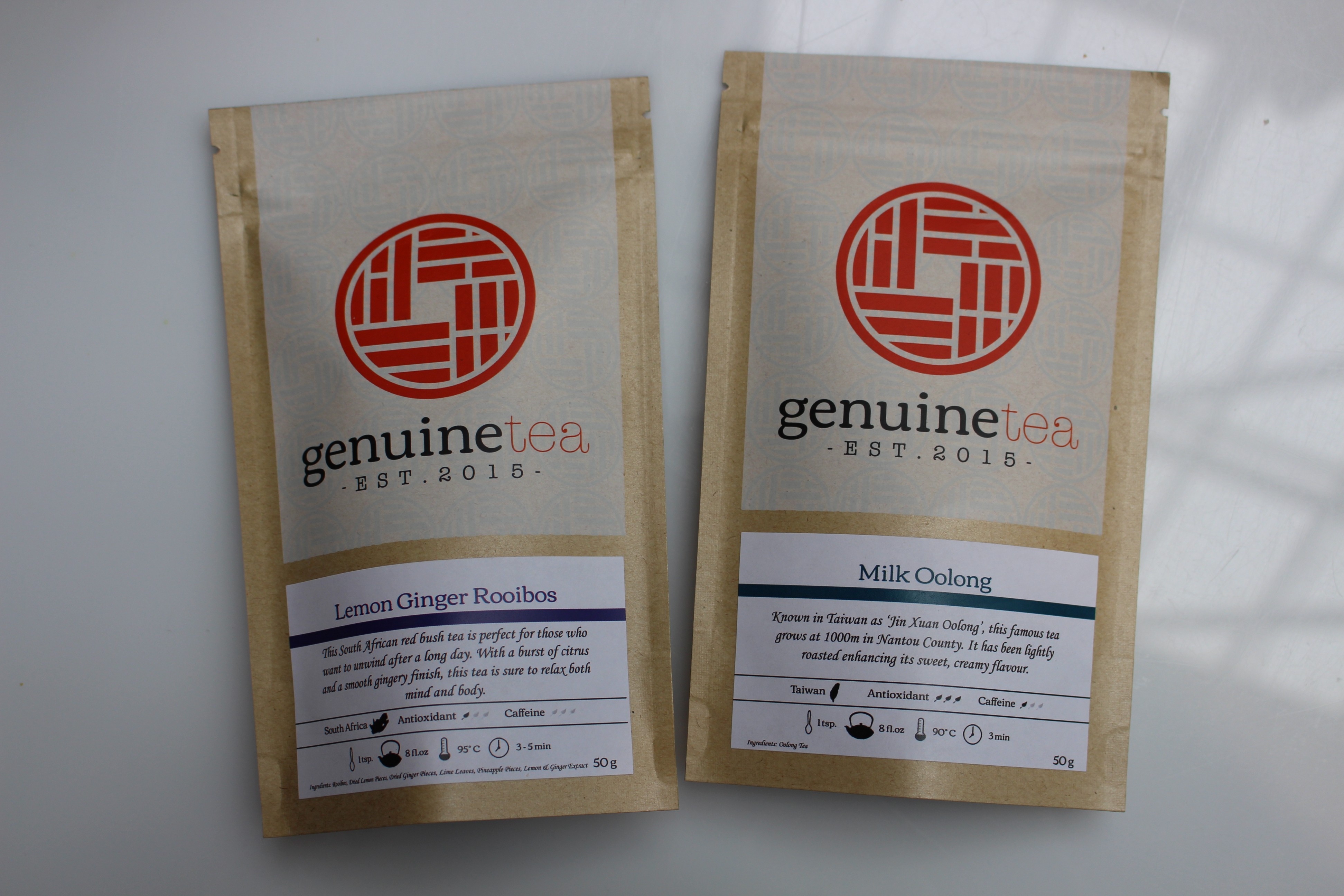 I. AM. A. TEA. HOG.
AND YOU BETTER KNOW IT.
Ingredients: red rooibos, ginger, pineapple, lime, lemon pieces, lime leaves, lemongrass leaves, calendula petals, ginger and lemon extract
My favourite way to make this is to steep it straight up and then add some vanilla stevia extract. For some reason, it holds a little bit of a creamy taste when I do this combo–I'm not sure if it's from the stevia and the pineapple or WHAT but I have never loved a rooibos as much as this before! One of my favourite herbal teas ever–yes, I said it.
 Ingredients: oolong
Buh-less! Thank goodness for straight up, genuine teas. So many times oolong is mixed with other aromatic flavours (not that I mind all the time since I'm a fan of aromatic flavours) but this oolong in particular as a naturally creamy-ish finish that would be spoiled if overlapped with so many other ingredients. I also love the way the leaves unfurls when you steep it.
The virtue? Their tea (or at least, these two) are certainly genuine. I love the authenticity in their ingredients and that they take the time to visit places where the teas originated from to visit the farms. The prices are much better than Teavana and around the range of David's Tea and I appreciate that a lot as a college student. There is lots of integrity behind their teas and I look forward to ordering some more online!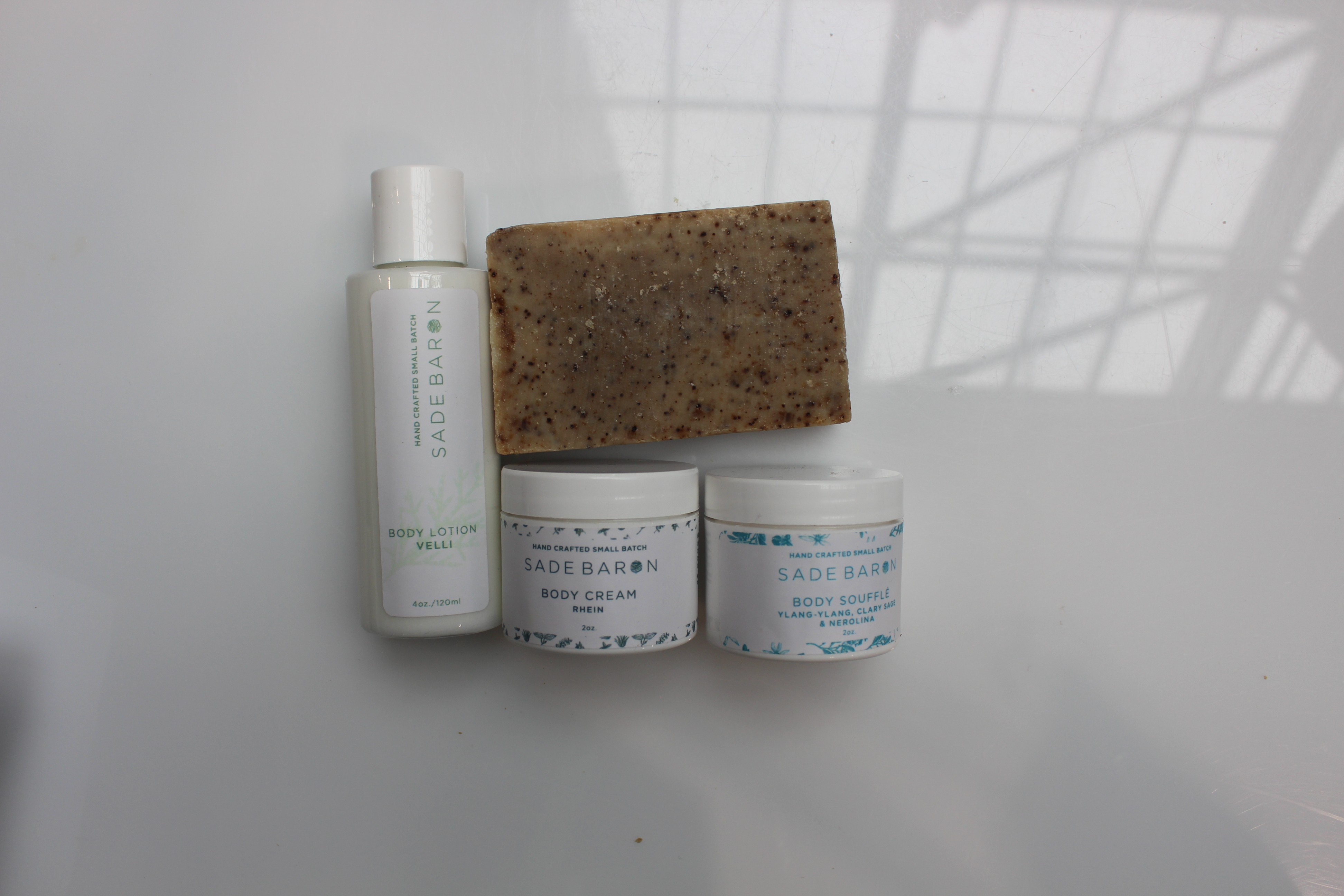 I recently had the opportunity to try out a new skincare company called Sade Baron. What drew me towards their brand was their all-natural skincare line! Their products are hand made(and you know I like anything  handmade because it's made with so much more love!), crafted with 100& plant based ingredients and are NOT tested on animals (hello, my vegan friends!), have a shelf life of 12 months. and scented with essential oils. They're cold-processed, hand-stamped and hand cut and wrapped! Their creation process is authentic.
No Paraben, Colourant, Synthetic Fragrance, Mineral Oils, + Cruelty free! Check out what I got!
Coffee Soap:
Great for washing hands; came in a great size block but I think it lacked the coffee smell.
Body Souffle & Cream:
Great for hydrating the skin and perfect if you have dry skin.
Body Lotion:
Our nourishing body lotion contains an optimal blend of Pro-Vitamin B5, cold-pressed Shea Butter, Avocado Oil and Coconut Oil that deeply penetrate and nourish the skin's surface to provide softer and healthier skin.
I like the sound of that! Especially the part about Vit b5. Here's what Livestrong had to say about it:
"When lotions, creams, ointments and formulations containing provitamin B5 are applied to and absorbed by the skin, this provitamin is transformed into vitamin B5 (pantothenic acid), which has natural broad abilities to moisturize, soothe, heal and regenerate the skin."
The virtue? I love that they use all natural ingredients that I can read, but their brand is perfect for moisturizing skin, especially if you have rough or dry skin (hello, winter, anyone?) My favourite product by far is the B5 body lotion, although the one I got was unscented and I highly recommend that you get one that IS scented!
Okay, I didn't see these guys AT THE EXPO but I did get a chance to sample some of their bars, which range from vegan, primal, and/or paleo!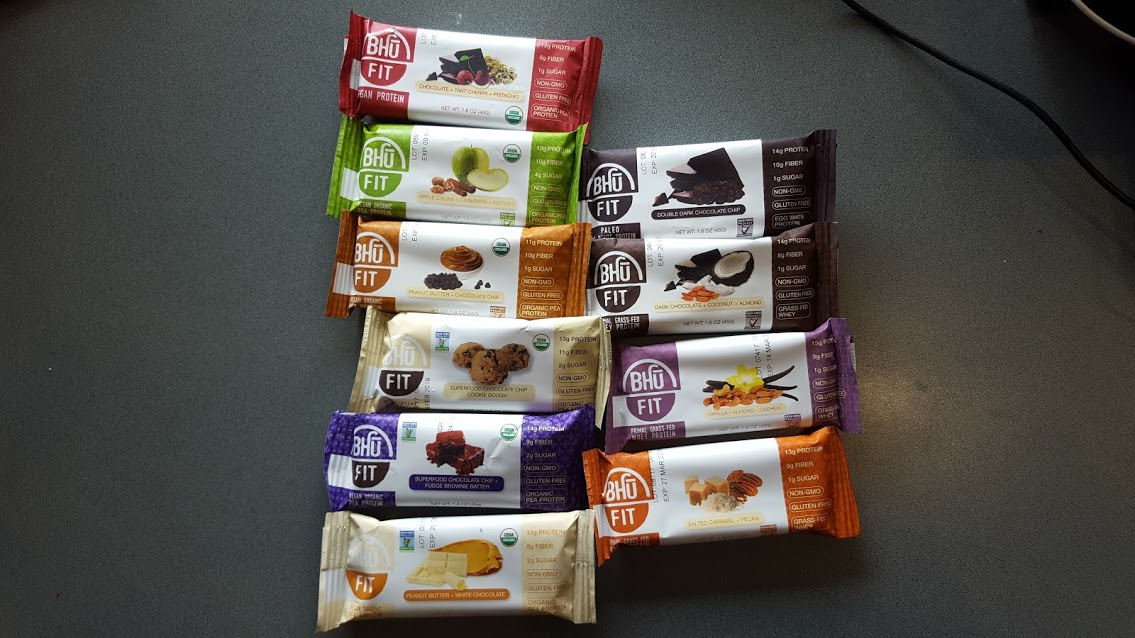 What I appreciate about their paleo bars is that they use grassfed whey! Wahoo! Out with the antibiotics and grain-fed dairy. I like the ones made with egg white protein the most because they're dairy free and don't use higher carb proteins like pea protein, which the vegan bars have.
In this collection we have:
Paleo Protein – Double Dark Chocolate Chip (Made with Organic Ingredients)
Grass Fed Whey Protein – Dark Chocolate + Coconut + Almond (Made with Organic Ingredients)
Grass Fed Whey Protein – Salted Caramel + Pecan (Made with Organic Ingredients)
Grass Fed Whey Protein – Vanilla + Almond + Cashew (Made with Organic Ingredients)
Organic Vegan Protein – Apple Chunk + Cinnamon + Nutmeg
Organic Vegan Protein – Chocolate + Tart Cherry + Pistachio
Organic Vegan Protein – Peanut Butter + Chocolate Chip
Organic Vegan Protein – Superfood Chocolate Chip + Fudge Brownie Batter
Organic Vegan Protein – Superfood Chocolate Chip Cookie
Organic Vegan Protein – Peanut Butter + White Chocolate
*My favourite flavour was the peanut butter white chocolate.
 Virtue? I like that these bars are relatively low in net carbs, however in the future I definitely want to see some sort of upgrade to make it lower in TOTAL carbs for those of us who are more serious with keto. That being said, I like the integrity of them using natural, recognizable ingredients in their labeling. 🙂
And that's a wrap! 🙂
What are some expos you like attending? Do you drink tea? Do you eat protein bars? Do you use any skincare?
---