I love thrift shops more than I like actual clothing stores in malls. I always find something I like there and it's always much cheaper than let's say, forever 21 or all those other places. Besides, when I go to malls, I rarely walk out purchasing anything other than tea because I don't find anything I particularly like! Check out these awesome shoes I found for just $20:
I never buy heels. I prefer to be barefoot. In fact, ya'll know I love my sweats and cardigans:
I was SO THRILLED when my Seraphin from Whitby visited me with her old clothes. Check out the clothing haul video above!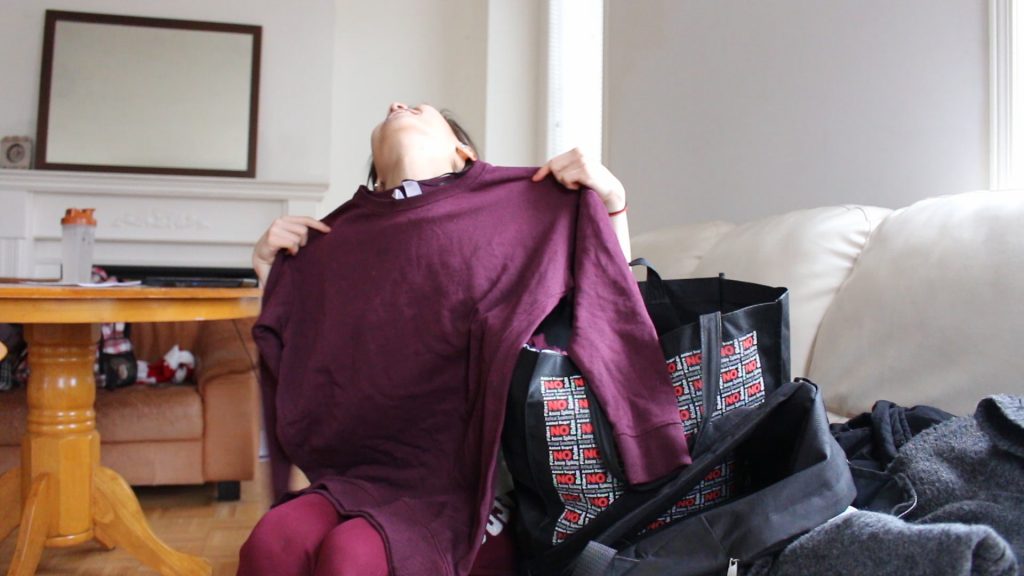 "OMG I LOVE OVERSIZED SWEATERS!"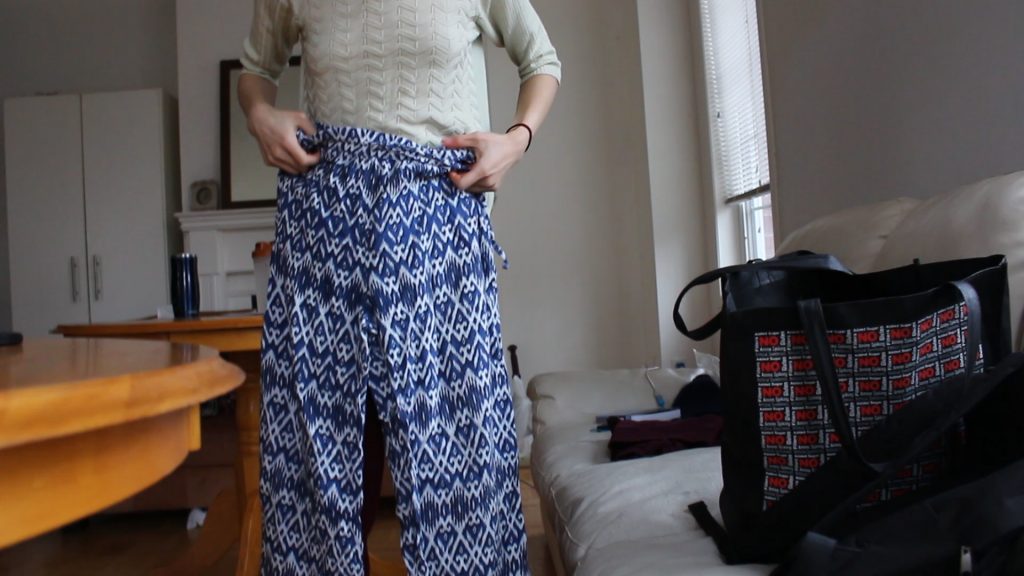 MY FIRST PAIR OF BOHO PANTS!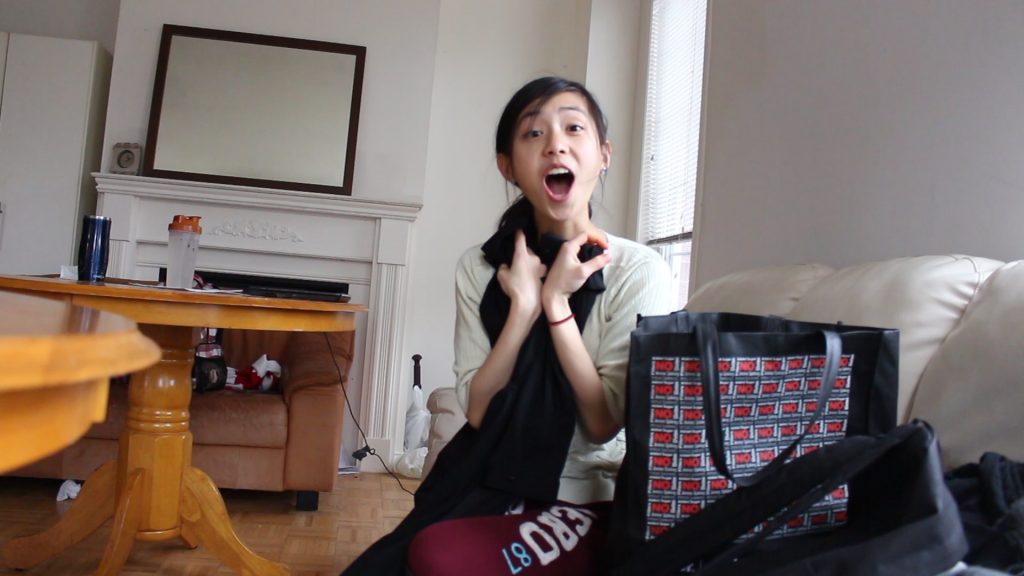 "OMG I LOVE THIS DRESS SHIRT! I CAN FINALLY BE A WITCH FOR HALLOWEEN!"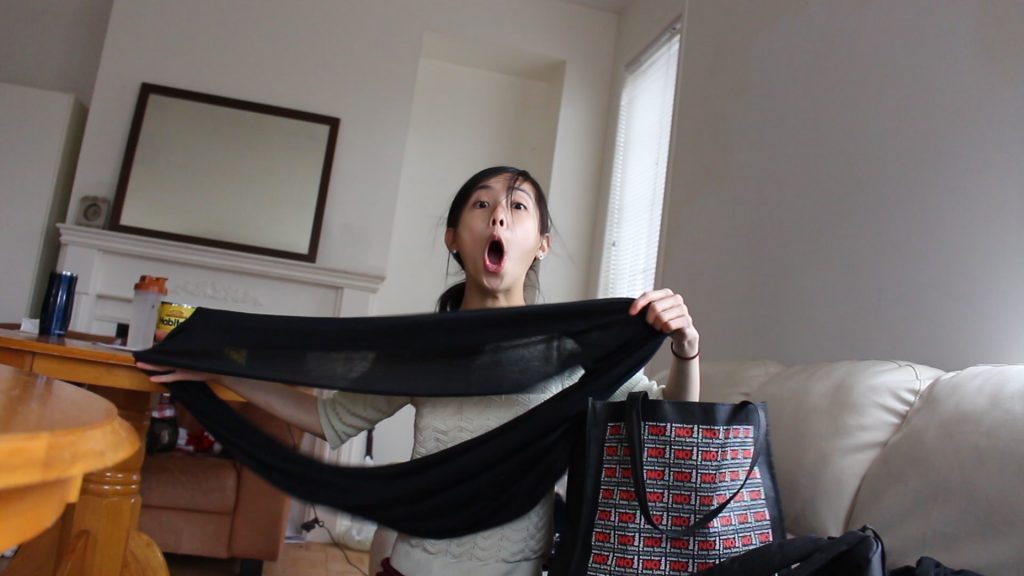 "OMG I LOVE THIS SCARF!"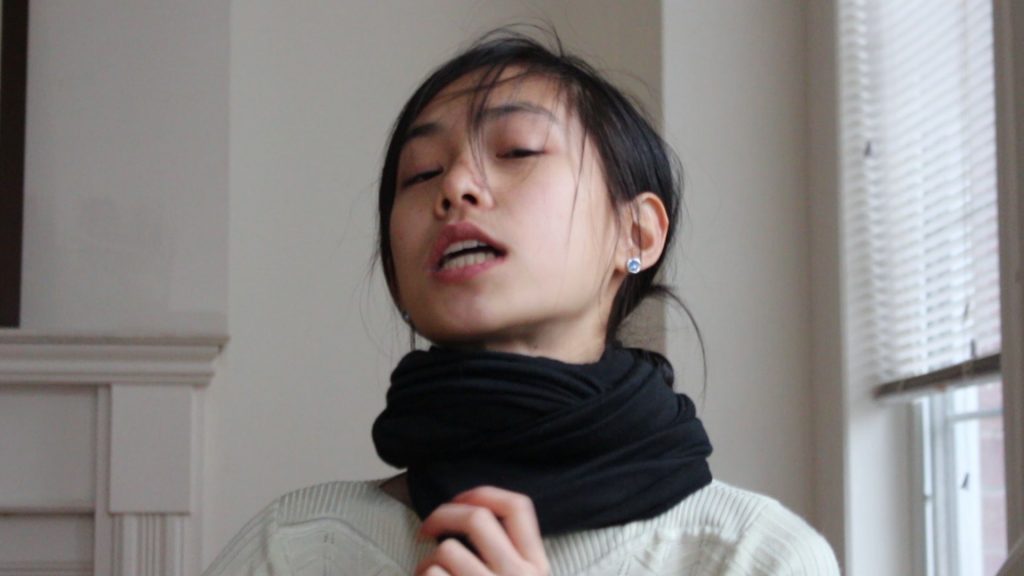 "America's next top model is…"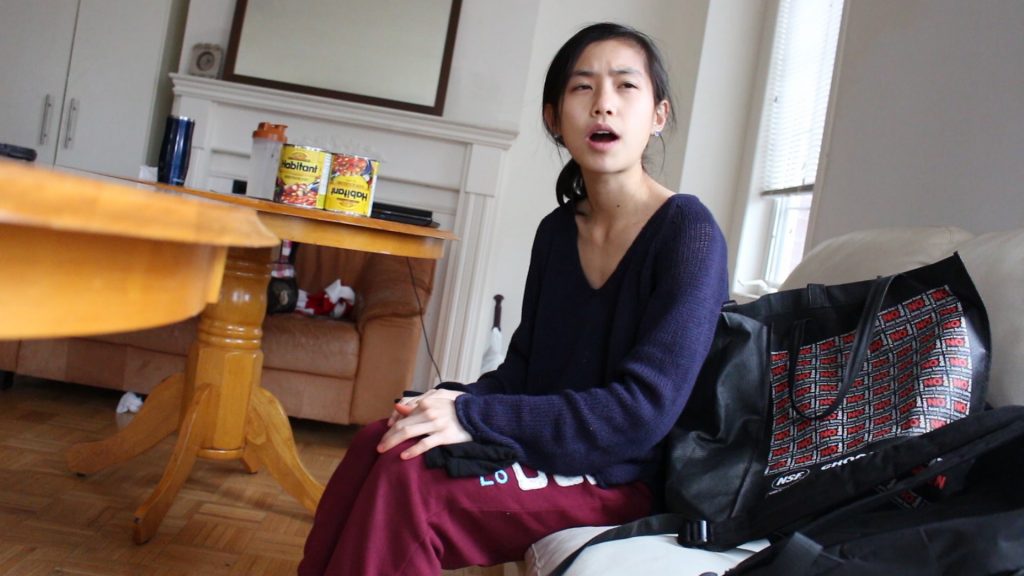 Honestly, you have to watch the video to see my priceless reactions. 😀
The weather is getting slightly warmer outside, and I found myself just browsing around downtown one afternoon:
Also, exciting news! The Green Living Show is happening this April 7-9 and 1 luck winner will receive 2 tickets ($30 value) to the exhibition! I went last year and loved seeing the vendors–there are sustainable products, food, and holistic products. All you have to do is follow the green living show on instagram and my instagram to enter, and I pick one lucky follower! 🙂
What's your favourite piece of cold-weather clothing? Do you like spring, or fall fashion? When you go out, do you find yourself wearing something comfy and athletic, or fancy and chic?
---