Hey ho, let's go! It's Christmas time, you know?
There's honestly something endearing about winter, when magic just happens. It makes me want to give more of myself to other people, to go out for walks and do random acts of kindness. Last year, I baked some protein goods and distributed it throughout the neighborhood. Unfortunately, I was told by a neighbor that reached out that many of my treats were thrown out (I placed them in mailboxes) because it was a) a Chinese community and hence they dont trust strange packages and b) they didn't now what the hell I baked and it looked ugly.
DUDE. THOSE COSTED MORE THAN $5 PER PACKAGE TO MAKE.
It made me a little sad. A lot sad. What a waste of food! GoD, i TrIeD oKaY??
This year, I have a few December goals:
To spend more time outdoors
To do no more than 4 hours of work per day
To visit some family and friends
Take on some clients as a health coach!
The holidays are a hard time for me because a) I have a bad relationship with my family, who expects me to go home for the holidays and b) I have a history of binge eating. Put it all together, I'd get extreme anxiety (around them but also around exercise, but I'm battling and WINNNING the workout guilt syndrome and accept that I can't be the fittest in every second of my life. That's impossible; I can have anything but I can't have everything all at once.) which leads to stress eating, which leads to myself saying, F*CK IT and binging, and then feeling terrible and stressed afterwards, which further propells my anxiety. All the while, I'm smiling and cooking/cleaning/babysitting my siblings in the presence of my parents. Fun, right?
This year, my Grandma and grandpa are spending Christmas with us too. I don't have a strong relationship with them, and I'm trying to think very positively that this could be my chance to establish a good one…gah, I don't know.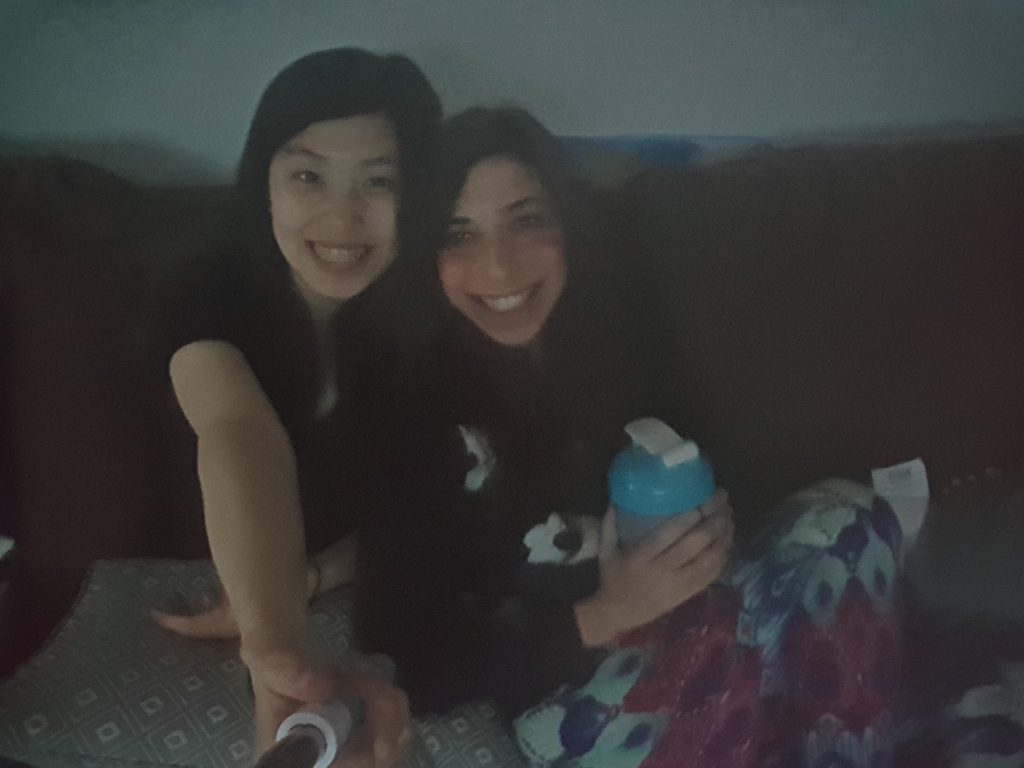 flashback to march break where I spent time with a bestie.
I just want to curl up in an igloo, eat bone marrow with Seraphin (from Whitby) and watch some Netflix.
Oh, I would also like to add onto my Christmas wishlist, a boyfriend (last time was a disaster…). It'd be nice to have someone to kiss under the mistletoe and cuddle with on the couch during these colder seasons.
So how will I spend this holiday season different from previous years?
Breathe. Do my best. Journal when I feel a binge instead of acting upon it. Visit counselor.
It's rather vague and I don't have a finalized plan of action because I don't know where I'd be and when, but I've recently visited the Counselling services at my school in hopes that it'll help with my anxiety, which in turn can help with BED and holiday stress. I've never consistently had an appointment with someone before, so hopefully this will help. I usually make SMART goals-you know, Smart, Measurable, Attainable, Realistic, and Timely, which means there is usually an arbituary number/specific goal instead of a vague one,  but he for some reason, suggested that for me, to NOT have a game of numbers where I count and stress over the fact if I'm improving not having anxiety, if that makes any sense.
I'll give it a go.
At the end of the day, I have the choice to make myself either a winner or victim of my circumstances. I have the power to make myself feel calm.
---
Essential Oils
What's been helping me stress less is a package I got from YoungLiving! Have you watched the above video yet? If not, I'll quickly go over some of the key things I said about essential oils:
Helps with relaxation. I put a drop on my pillow for sleep.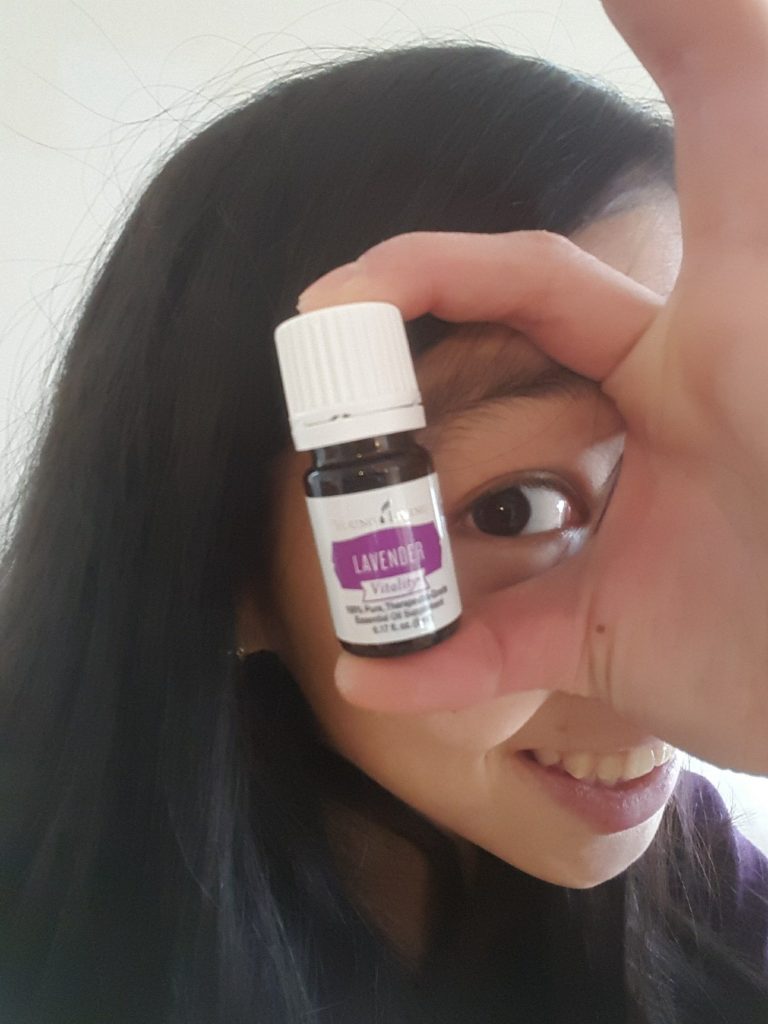 I cannot wait to use this.
I LOVE THIS ONE. ESSENCE OF CHRISTMAS, I'M TELLING YOU.
I use this one during the afternoon. It smells woody-earthy and helps cleanse my room of dust(or so I feel like it does) and potato bugs.
I was also introduced to tiny, tiny little samples of Ylang Ylang, Abundance, and Light the Fire, none of which I've actually tried yet but I'm real excited to! Here's a brief description of each:
Abundance was created to enhance the frequency of the harmonic magnetic energy field that surrounds us. This manifesting and powerful blend creates what is called "the law of attraction," which refers to the positive (or negative) energy we attract to ourselves by focusing on it. Abundance therefore opens us to a wealth of possibilities. Its spicy scent is popular among both women and men – try using it as a perfume or cologne and experience your energy shifting towards prosperity and plentitude!
Distilled from the flowers, traditional usage of ylang ylang was to relax the mind and balance emotions. This oil is widely used to inspire feelings of romance.
The warm, spicy aroma of Light the Fire includes Mastrante and Northern Lights Black Spruce from Young Living's Ecuador and Canada farms, along with Nutmeg, Cassia, Ocotea, Canadian Fleabane, Lemon, Pepper, and Hinoki.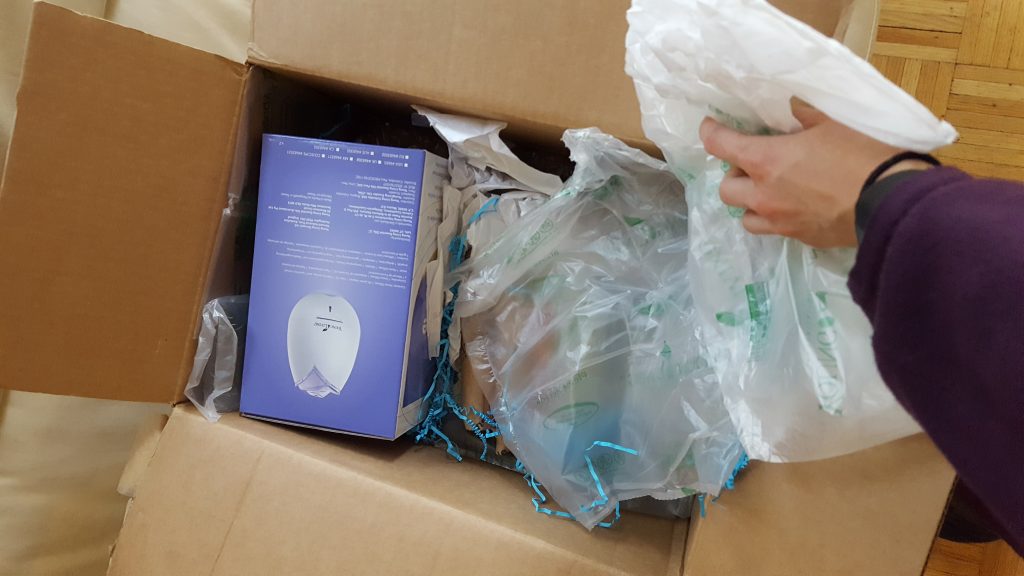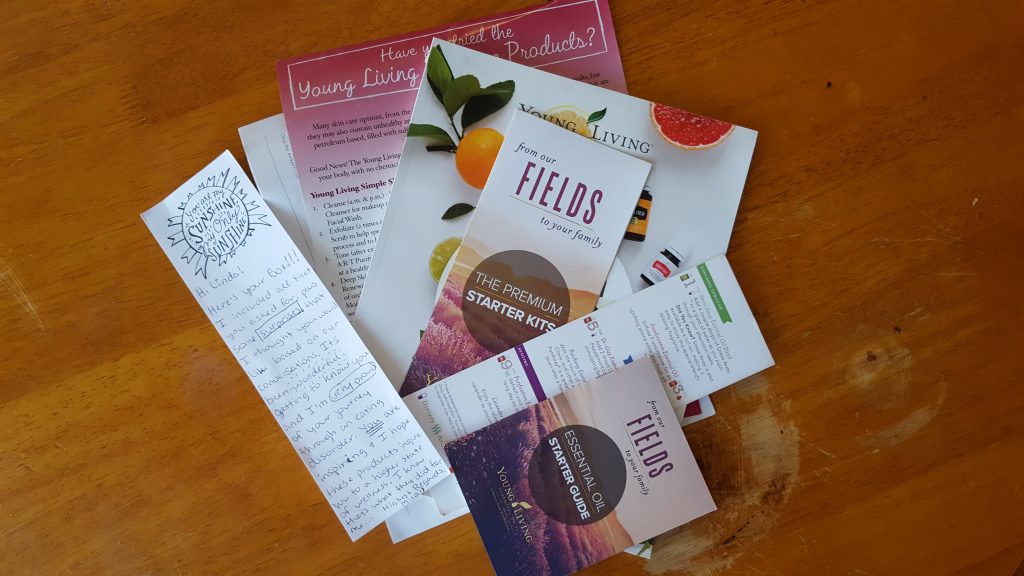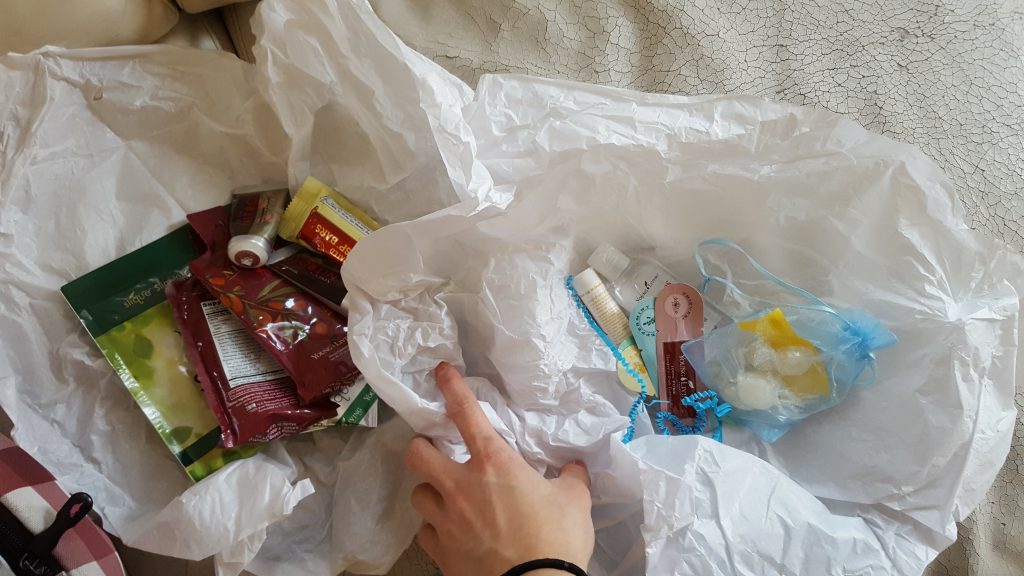 There were also a few small samplers of smacks and lipbalms they put in there for funsies!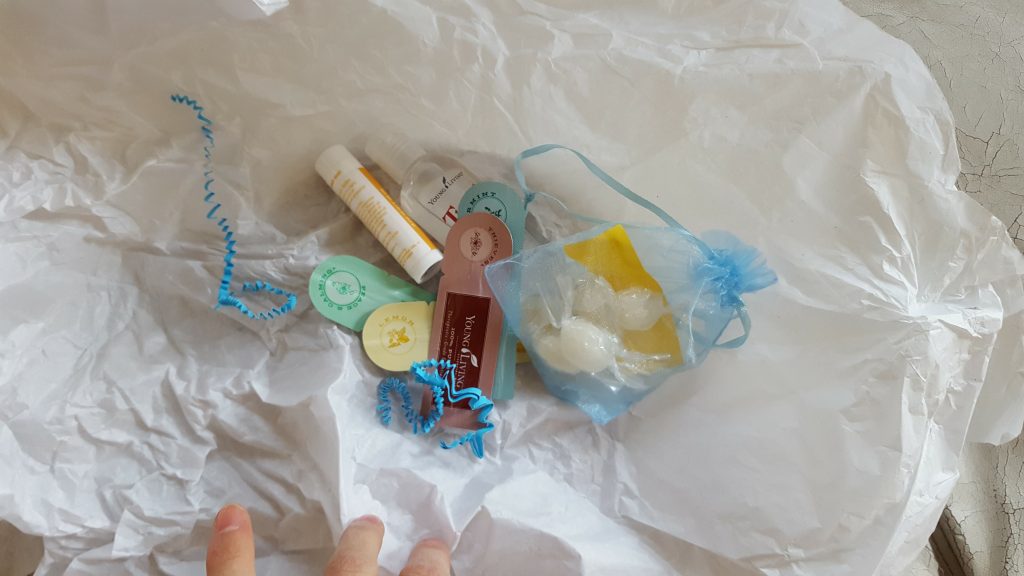 And now little Ooh has a friend whom I haven't named yet…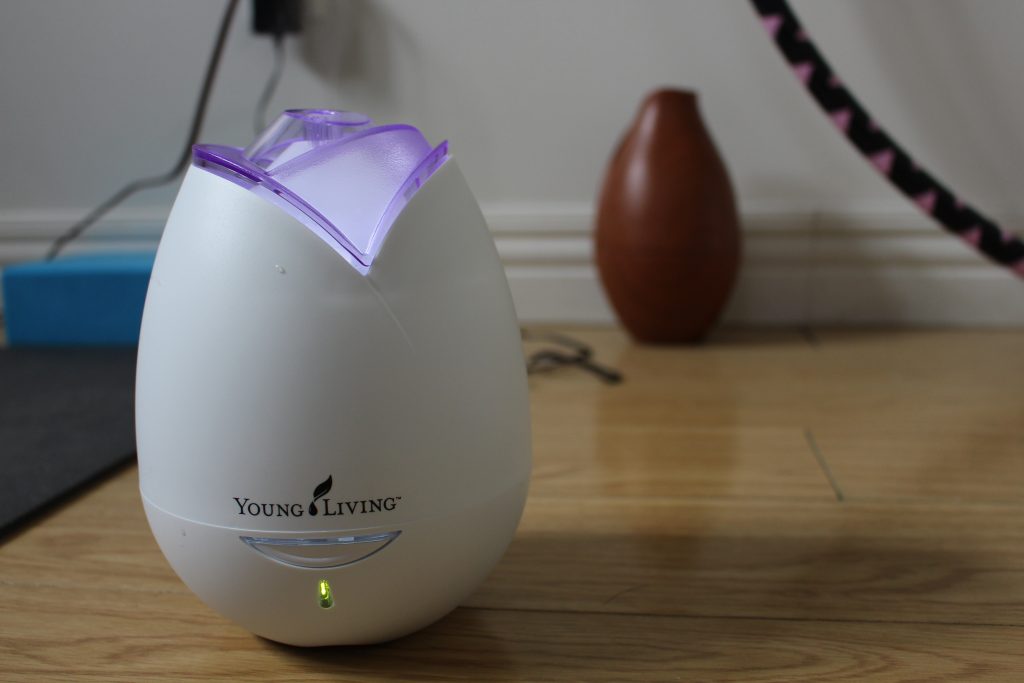 An Aroma diffuser!! It's beautiful and it glows if you press it twice. The only thing I dislike about it is that it does create a bit of sound when you turn it on, and I'd prefer that it stay quiet.
I love the quality of Young Living and some of their products (like their diffusers) are to DIE for. They are so pretty! They also have a line of other products, but I'm personally only fond of their aromatherapy products and all natural skin care/dental care (like the Thieves toothpaste) since I don't endorse in sugars of any kind.
I would definitely check out their products for aromatherapy–I honest to god love the purity and concentration of their oils. Two drops on my pillow and I can smell it all throughout the night 🙂
---
An now for a word on staying healthy over the holidays…(collaborative post)
Fitness Tips for Nursing Students
No one ever said that attending and completing nursing school would be easy. You'll be taking a lot of tough classes, spending a lot of time studying and working on assignments, and even stepping into a clinical setting to start practicing.
Whether you're in school for your bachelors degree in nursing or you're hoping to complete your nurse practitioner doctorate degree by enrolling in one of the MSN to DNP online programs offered by Bradley University, making time to take care of yourself will be imperative. Check out the fitness tips for nursing students below so you can ensure you'll maintain the right balance between work, school, and your own wellness and sanity.
Bike or Walk to Class
Rather than taking public transportation or using your car to get to class, consider biking there if it is close enough to your home to do so. And if you are dorming on campus, take a walk to your classes instead of taking the shuttle bus. This will allow you to get some physical activity in easily several times a week, even when you are unable to make it to the gym.
Focus on Your Diet
Sure, maintaining a good workout schedule is really important if you want to stay fit while you are working hard as a nursing student, but you also need to focus on your diet. Without the right nutrition as your base, you will find it difficult to maintain the right weight and body fat percentage, and that could result in health problems in the long run. So make it a point to eat plenty of whole food ingredients, and make variety a priority so that you will get loads of nutrients from the foods that you eat daily.
Do Yoga
Perhaps your campus has a fitness center that offers yoga classes, there is a local yoga studio that you can try out, or maybe the local gym has some classes that you can enroll in affordably. Whether you stream yoga classes online and follow the practice in the comfort of your own home or you choose to take a class in person, the important thing is that you get it done. Yoga will help you test your physical limits to build strength, stamina, and balance, but it will also promote flexibility. On top of that, you can also enjoy the mental and emotional benefits of this practice, which produces a sense of peace within the body and mind, making it an ideal retreat from your otherwise hectic day as a nursing student.
Partner with a Friend
Do you find it difficult to stick with a fitness routine? Then consider partnering with a friend who also needs some extra support and motivation. The two of you can ensure that you get your workouts in every week, and you will probably find that exercising together is a lot more fun than going solo.
Staying fit and healthy while you are a nursing student may be tough, but it certainly is not impossible, especially if you keep the tips above in mind.
---
$100 Swanson Vitamin's Giveaway!
Last but not least, a giveaway for the holidays!
I'm partnering with Swanson Vitamins again to host another giveaway! I've never met a better online health food store distributor. They have millions of supplements/food, some from their own brand and their customer service is absolutely amazing (HI, JENNA!)
Here's your chance to win a 100 dollar shopping spree from them!
The Fitty & Swanson Health Products Winter Giveaway

Contest ends on January 15th 2017 and beings December 10th 2016.
**Parts of this post were collborative.
What are you doing to stay on top of diet this season? What does your workout regime look like? Are you done your Christmas shopping?
---