Where oh where has the time gone? Here, Christmas is right around the corner. School is ending, and all I have to do is:
But when that's finally over, I'll most likely be spending my time doing some business work and working part time at the call center. I also long to visit Heather, my grade 4 teacher and grade 5 teacher. At some point, I have to visit home again too, so while my schedule will be flexible, it'll be no short full of things to still do! December is also the only time for myself to recuperate before winter semester, which will be even more hectic. I need a break from life. As I mentioned in a previous post, I had an anxiety attack in class and that was the breaking point when I realized I couldn't continue on being this workaholic anymore. I was tired of pushing my body so hard to do things I had no desire to do. For example, go to class. Do homework. Go to rehearsals. Make phone call. Respond to clients.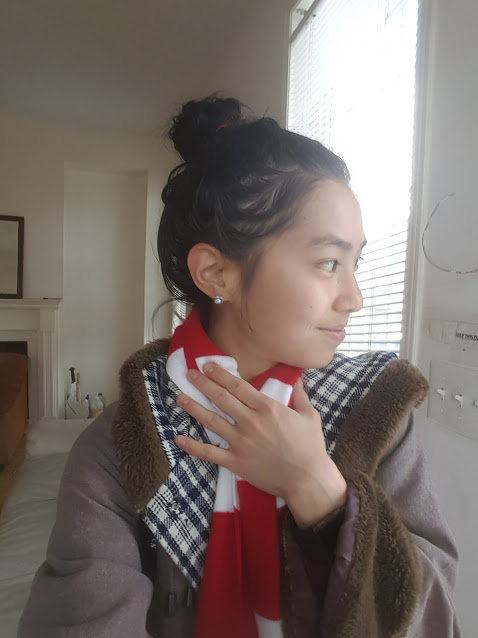 Words fail to describe the immense love I have for Christmas and its season.
So over the Christmas break, I hope to visit around Toronto more, spend time  at Christmas markets and walk in the snow (IF IT EVER STARTS TO GODDAMN SNOW BECAUSE ALL IT'S DOING HERE IS RAINING…and what a waste of water right?). I want to spend more time outdoors than indoors on my butt on the couch. That drives me absolutely nuts to be sitting around all day. In fact, I'm thinking about investing in a stand up desk…any good suggestions?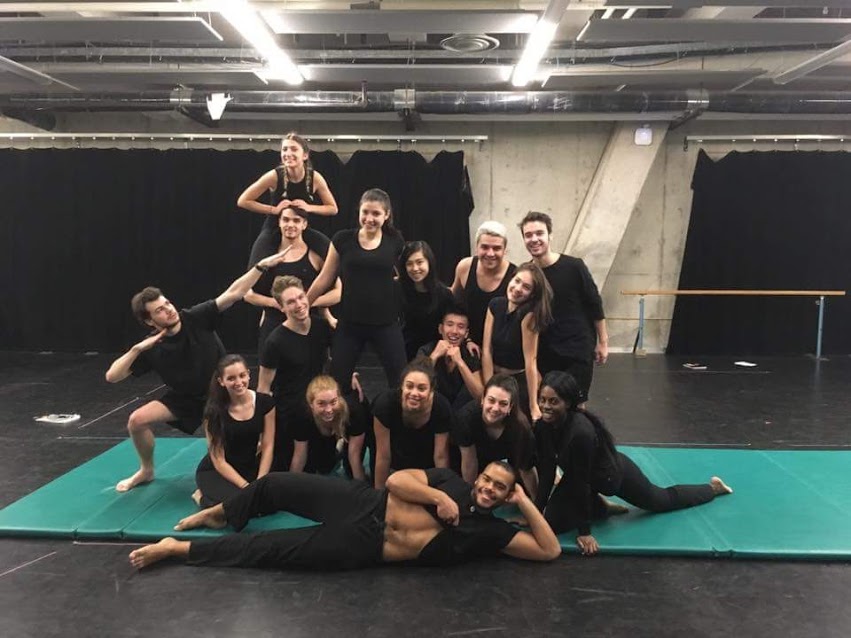 The 16 of us in acting class. Can you spot me?
I will give myself a maximum of 4 hours to do work daily over the holidays. 2 for my brand/business (as a shop consultant, health coach, blogger and youtuber), and 2 for school.
That's right, you heard me. School. I'm getting ahead over the holidays. I have loads of plays to read for History and Acting class! This way it'll give me more leisure time during winter terms to complete other things and maybe even relax a little bit.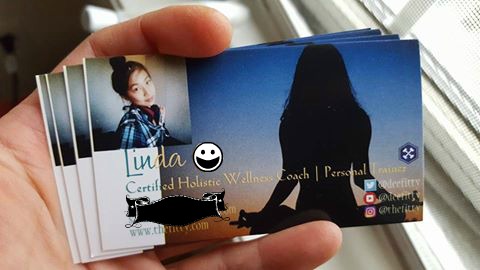 (I blocked out certain sections to maintain privacy)
I finally got my business cards and opened my Health Coaching Sessions! I started this project just in May 2015, and now, my office is officially open. I'm different from a nutritionist, who only addresses health concerns with food, and different from a therapist, who doesn't set an accountability partnership and goals with you.
I have been working at this for so, so long. :') Connect with me to get a free, private 50-minute consultation. In this initial consultation, I see if my skills set is suitable to help you, and you get a chance to test me out and see if I'm somebody you would like to work with.
We can chat about what's holding you back and how you can maintain motivation, healing your emotional quality of life, etc if that's something you want to work on.
Are you getting ahead in studies as well for the winter break? Are you nervous for the winter holidays? Have you done cyber Monday or Friday shopping?
---