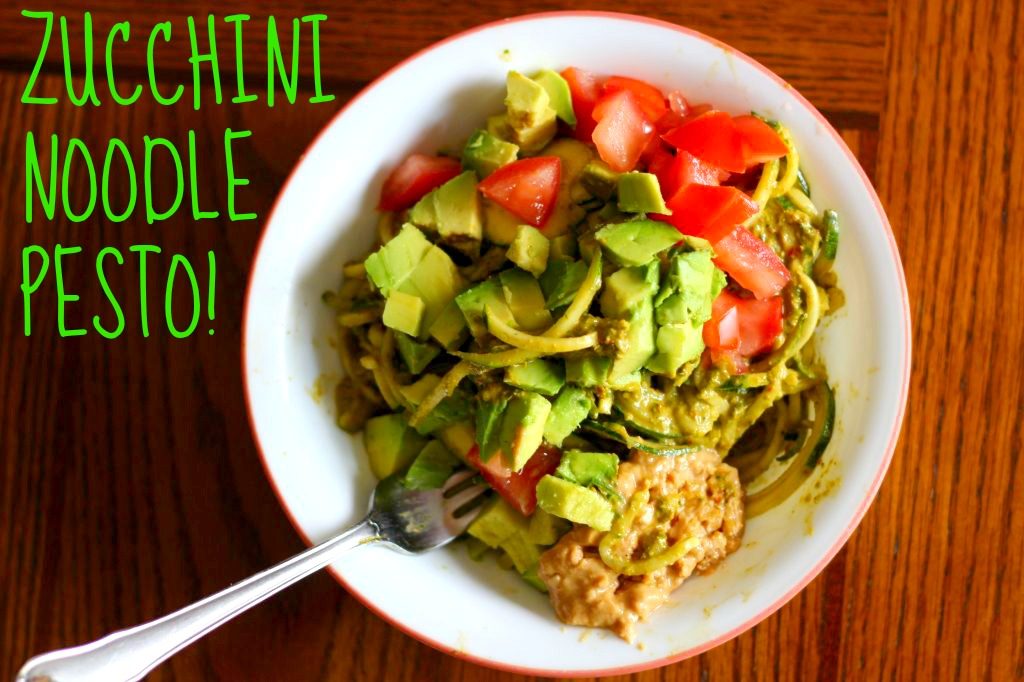 Low Carb/Keto | Paleo | Vegan
I'm a stickler for simple recipes, and that's why I kept the ingredients and steps in this recipe to a minimum.
If you follow me on instagram, you'll know that a few weeks ago I bought organic herb plants! I named the basil one Bae, and the Thyme one Tim.
Snip the leaves off the plant when you're done, water some more and leave it out in the sun so that they can regrow. Unfortunately, I eat the plants faster than they grow, and the next time I visit the grocer, I'm purchasing at least 2 more plants, at least one of them being another Basil! I'll name it Bae #2.
I don't own my own spiralizer, so I jumped at the chance to borrow my friend Edith's. Together, we made zucchini noodles, a dish I've longed to try for the longest time. What I love about it is that Zucchinis are a vegatable, and having made them into noodle-like strands, you can save yourself a sh*t load of calories and carbs compared to regular pasta noodles. Typically, I always use 0 calorie noodles, but they're much pricier than zucchini. Also, if you're new to the concept of zoodles; you ought to check this infographic/article out!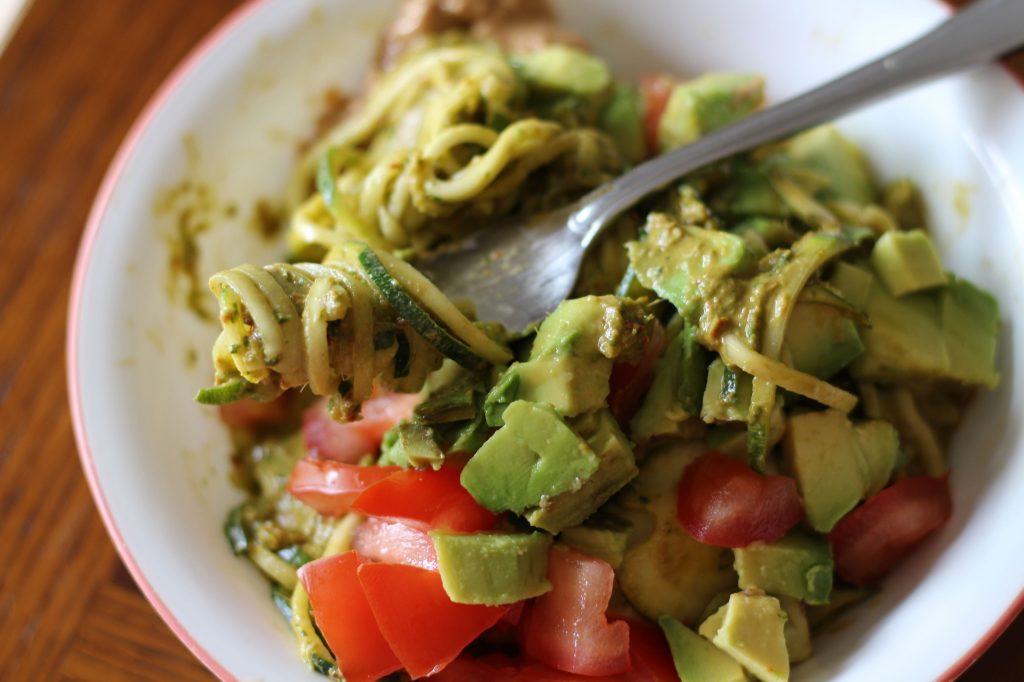 I swear to god it smelled SO. GOOD.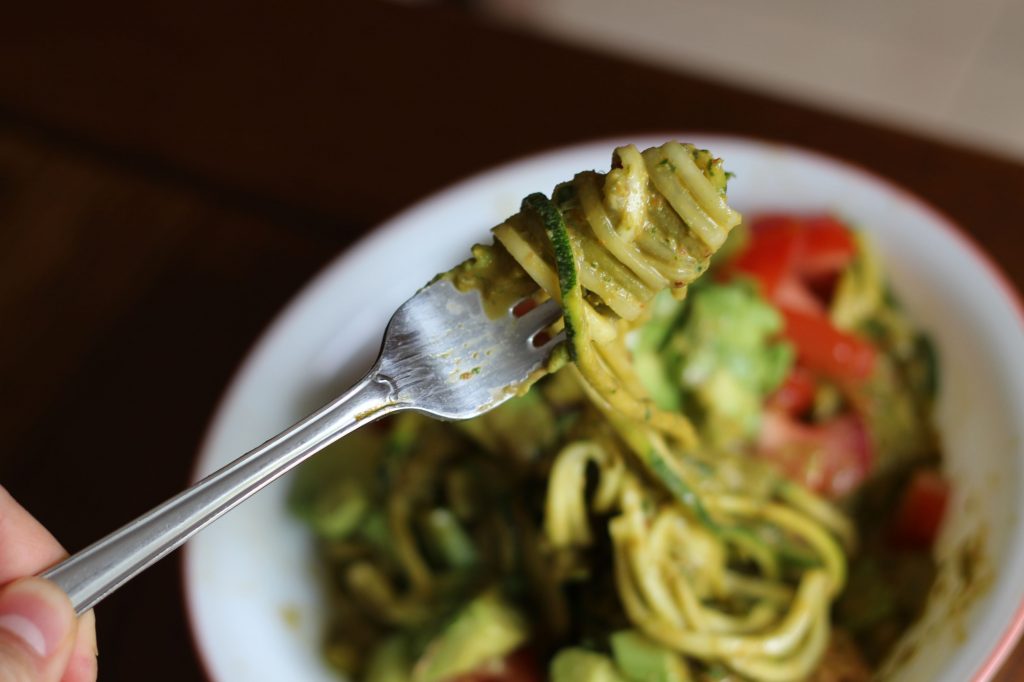 Dude. I really, really love twirling on my fork. I used to do this with melted cheese, especially when I worked at Chipotle.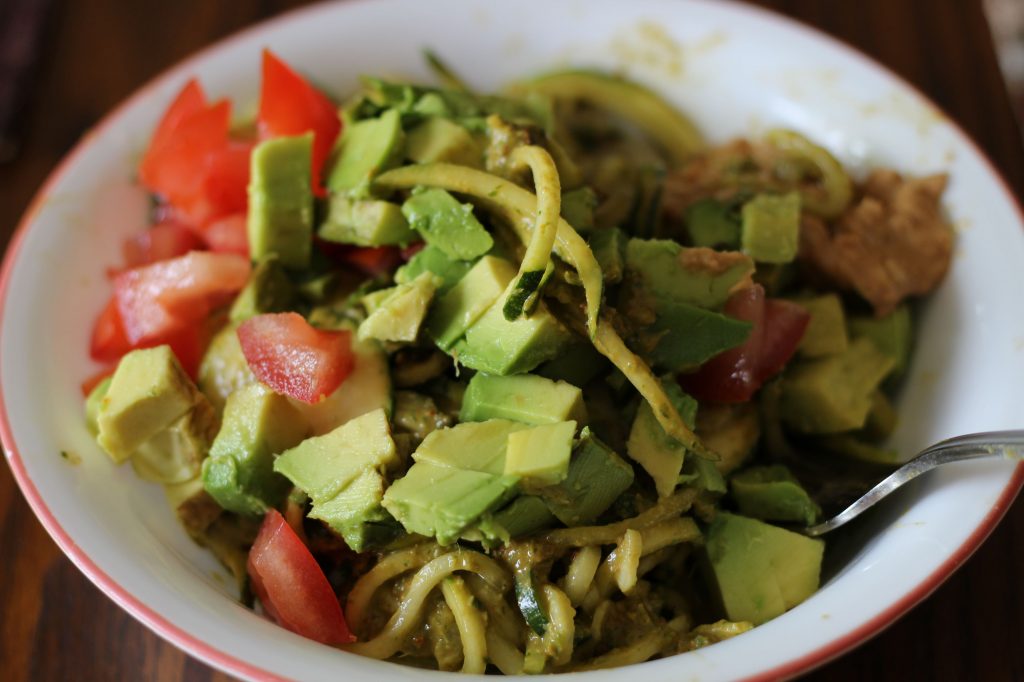 To garnish, I added some avocados and chopped tomatoes.
Here's the recipe video!
To make this recipe more fat-burning, you can sub in some of the extra virgin olive oil with MCT oil. I also personally love nut butter, so I added a little side of crunchy nut butter to the side of my bowl, as you can see above.
Do you own a spiralizer?
How do you like to garnish your dishes?
Do you prefer to have zoodles hot, or cold?
a linkup with Amanda
---