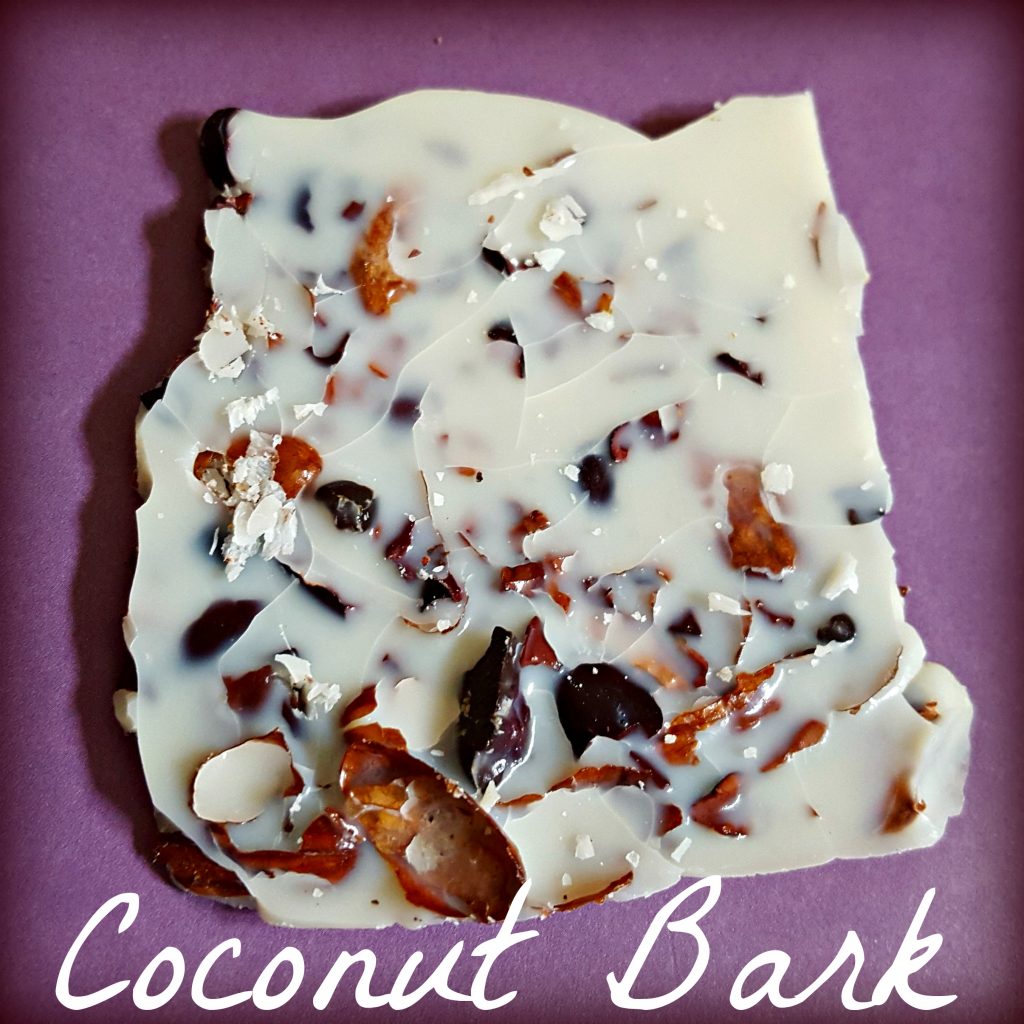 Vegan | Paleo | Keto
This recipe is SUPER simple–honestly you just need to combine everything together and then freeze. What better way to save time and make dessert?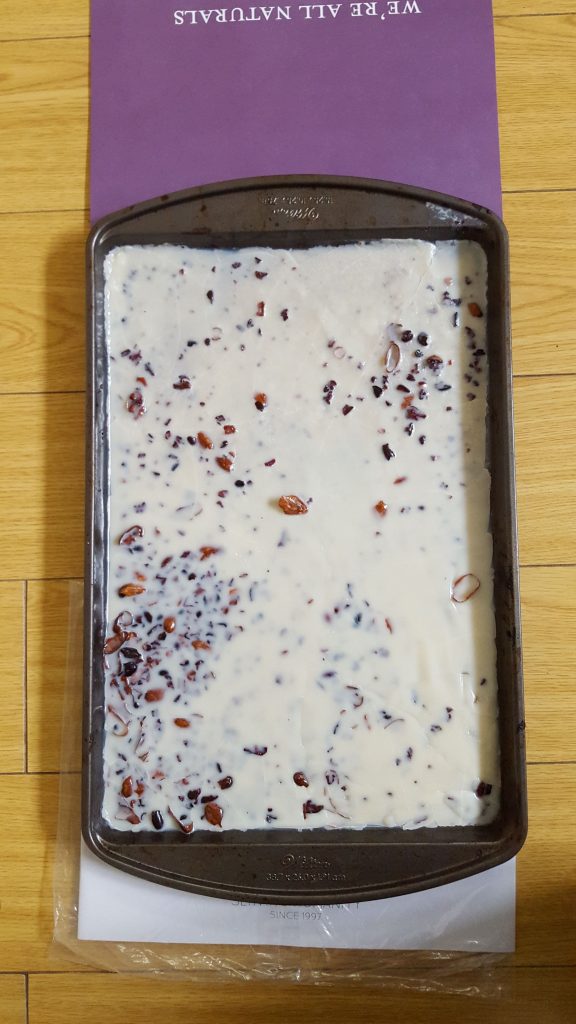 Make sure sure you have a flat tray you can pour the mixture on so that it create a flat surface for your bark.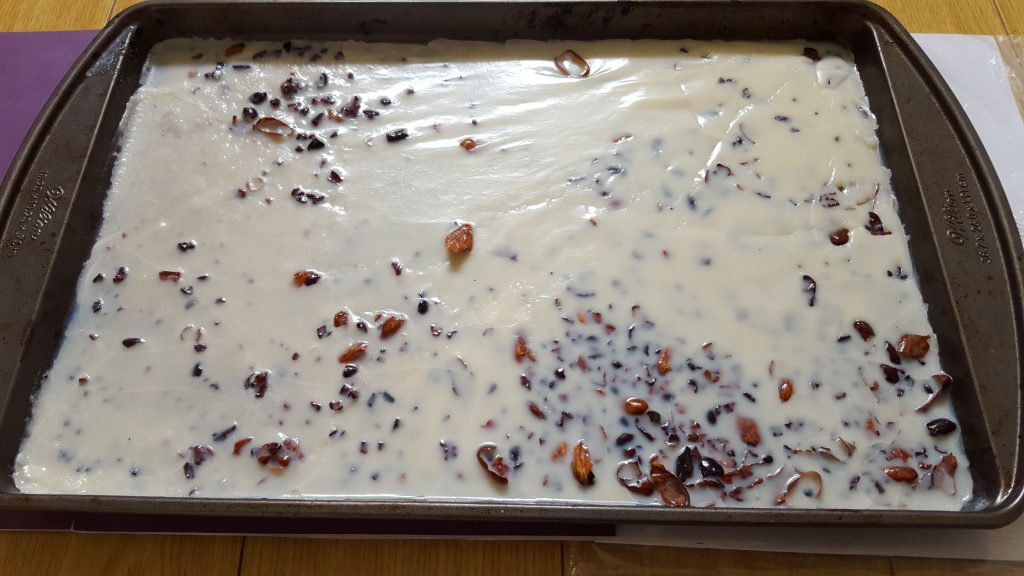 It also makes cutting it into squares a lot easier.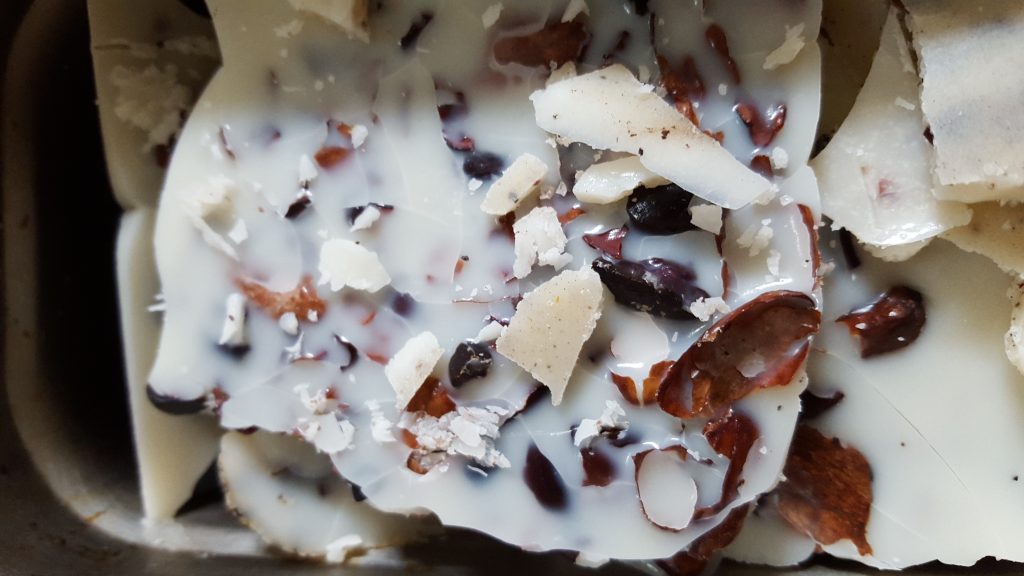 It crumbles like a traditional bark and it has nice crunch. The only warning I'd give it is that it melts pretty quickly especially at room temperature, so always keep it frozen and only serve right before you eat it.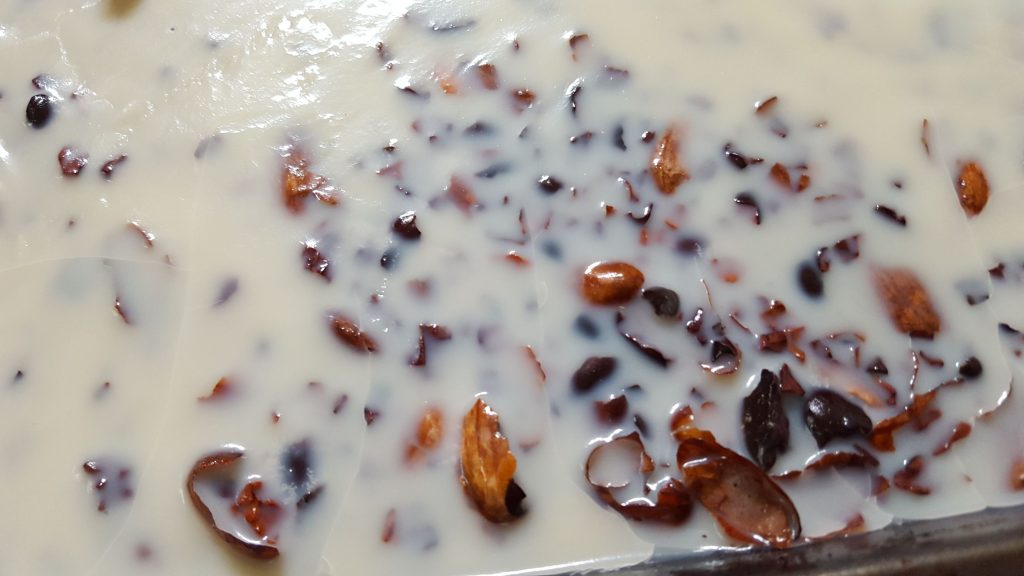 The coconut oil in this recipe will help with the production of ketones they have lauric acid and MCT oil and is one of my favourite oils to use. Grass-fed butter and MCT oil are my other favourites.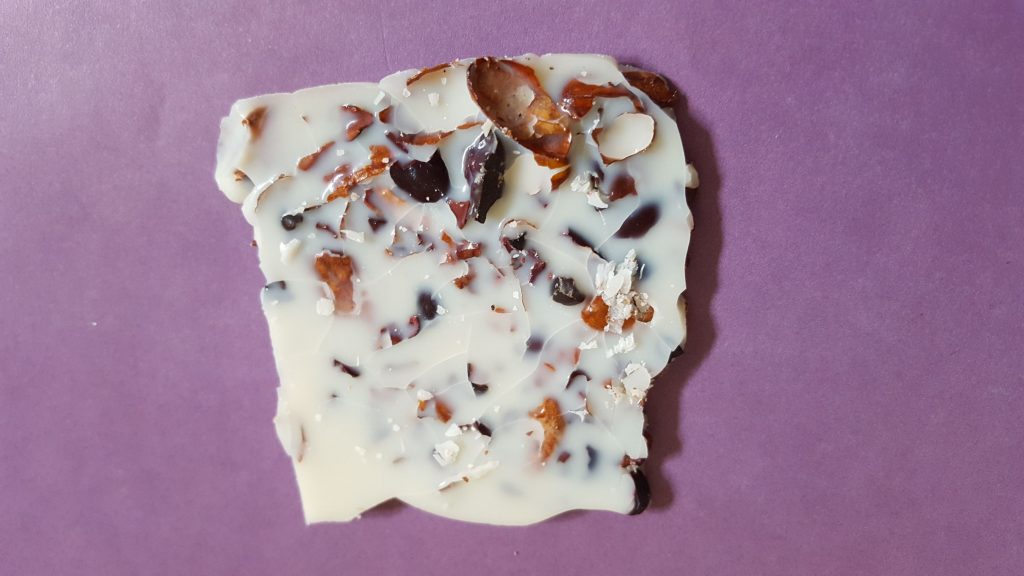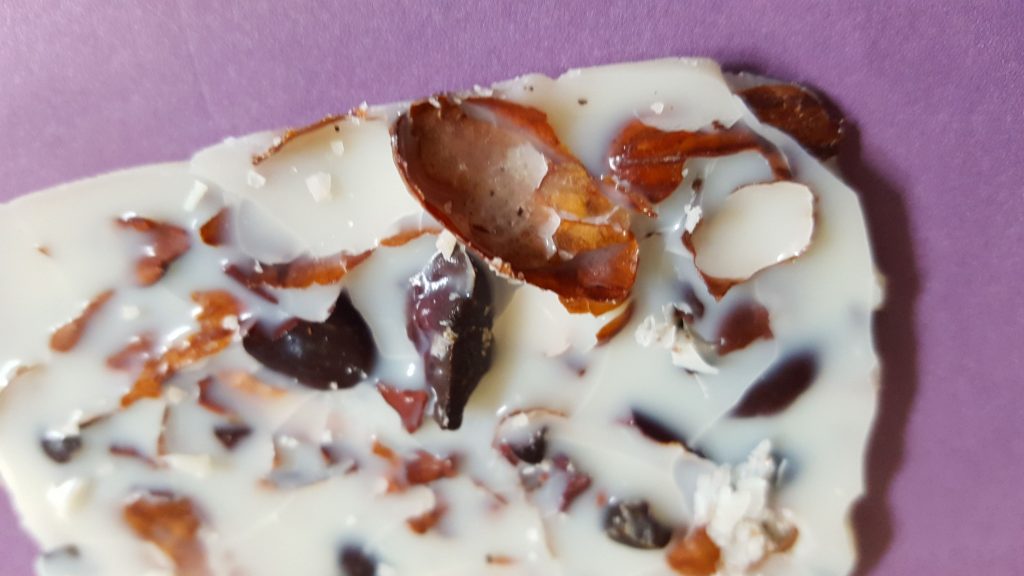 I typically use this as a quick snack that I eat on-the-go. Of course, I'd have to eat it soon before it starts to melt, but if I am in a rush and have no time to cook something, I'd grab and go with this.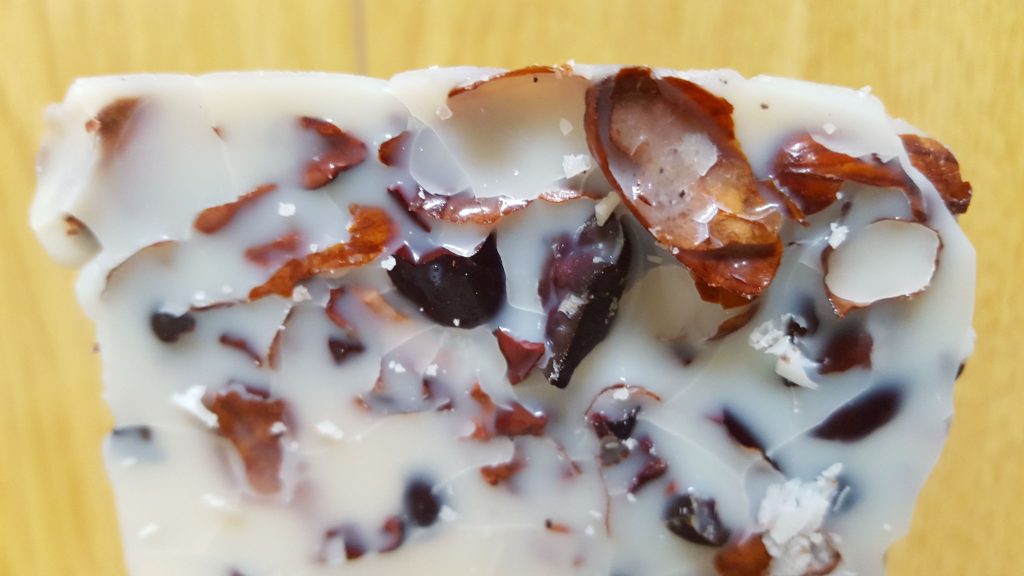 I store them in a metal container!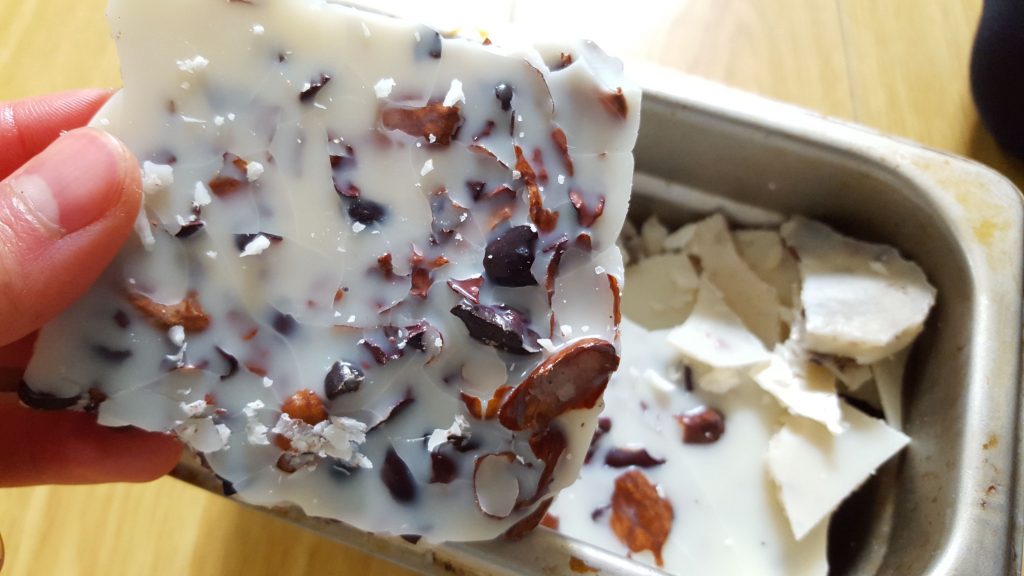 You. Are. Welcome. 🙂
What's your favourite dessert?
Do you eat fat bombs?
Have you ever tried chocolate bark?
---