I made the most perfect rare steak a few months ago but never shared my secret of how I did it.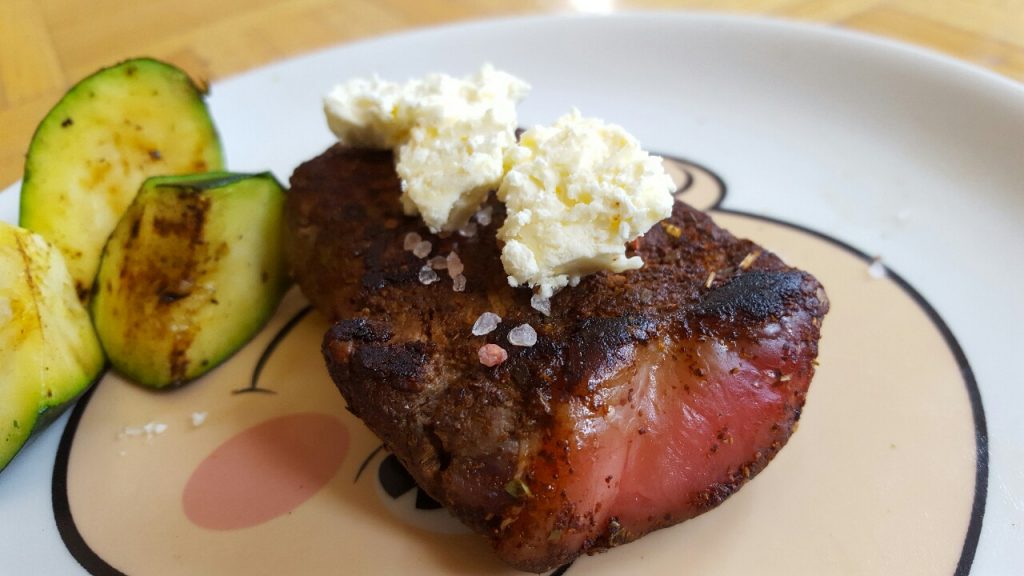 I love a nice, chewy, juicy red layer inside. Especially when the inside is tender and slightly fatty, if at all possible.
Of course, I just had to top steak with grassfed butter.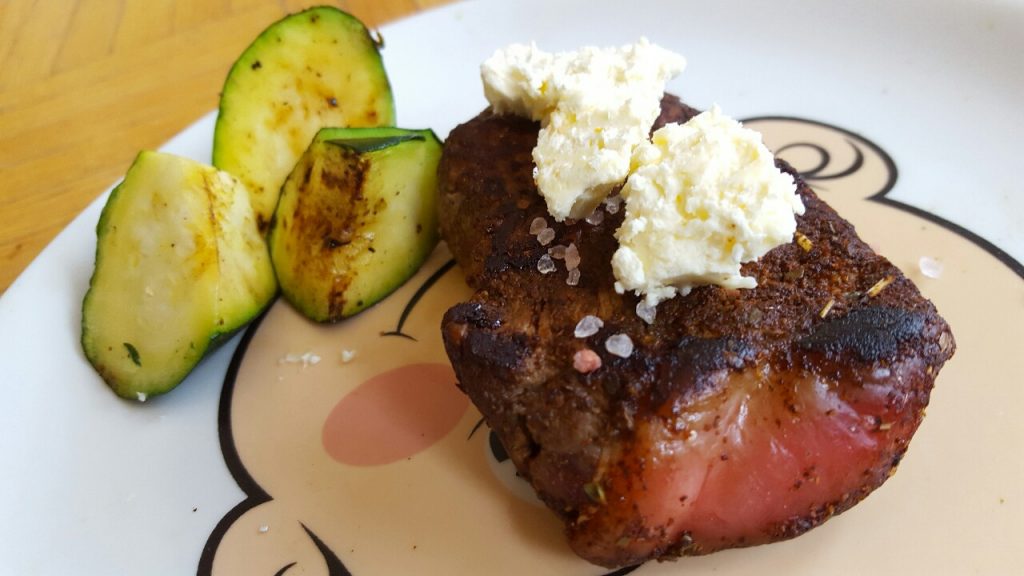 I added a side of grilled zucchinis because steak looks a little bit too lonely on its own.
That one time I went to the Keg (you can see my vlog) I ordered a rare steak, but I want to work my way up to blue–just to say I'm a freakin' savage and just to say that I did. I can't go back to well done now. It just tastes too hard in my mouth.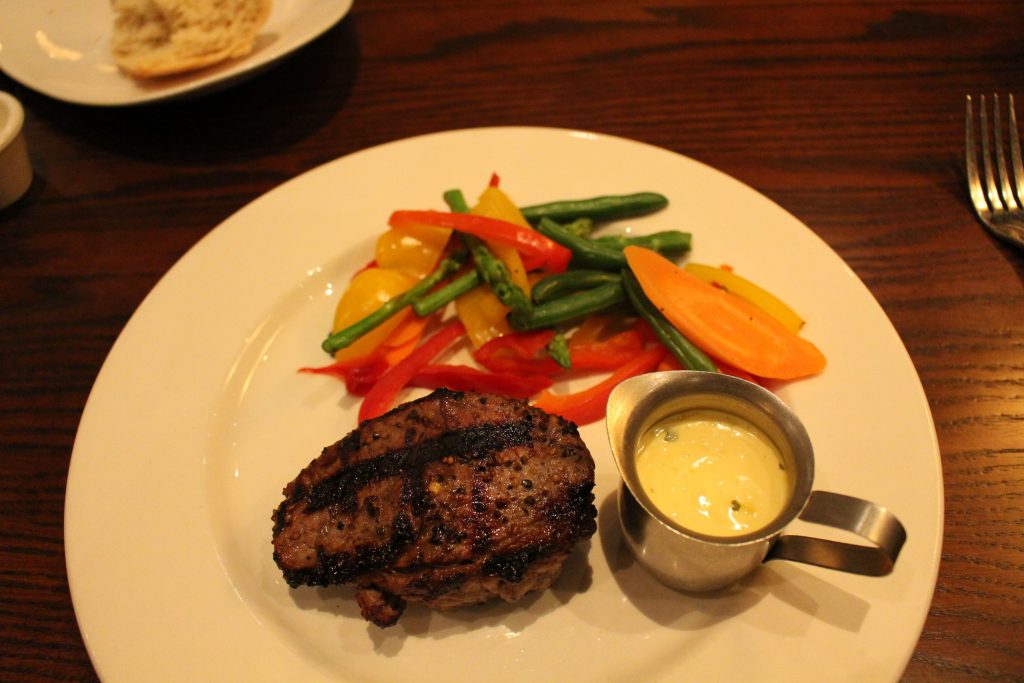 And if you ever have the chance to, get their bearnaise sauce,which is $2 (bottom right). It's the bomb-diggity. I ordered 3 sides of it because I couldn't get enough! This came with a 6 oz steak and a side of veggies.
Ingredients
1 thick cut grassfed steak
Instructions
1. Preheat oven to 250F
2. Bake steak (which is at room temp) for 10 minutes
3. In a pan, lightly grease the pan and turn on high heat.
4. Remove meat from oven and cook steak for 30 seconds in the pan on each side.
https://www.thefitty.com/2016/07/08/how-to-make-the-perfect-steak/
©thefitty.com
Feel free to add your chosen toppings, whether that be sugar free syrups, sauces, etc. 🙂
And now for more pics at the keg, which inspired my steak creation: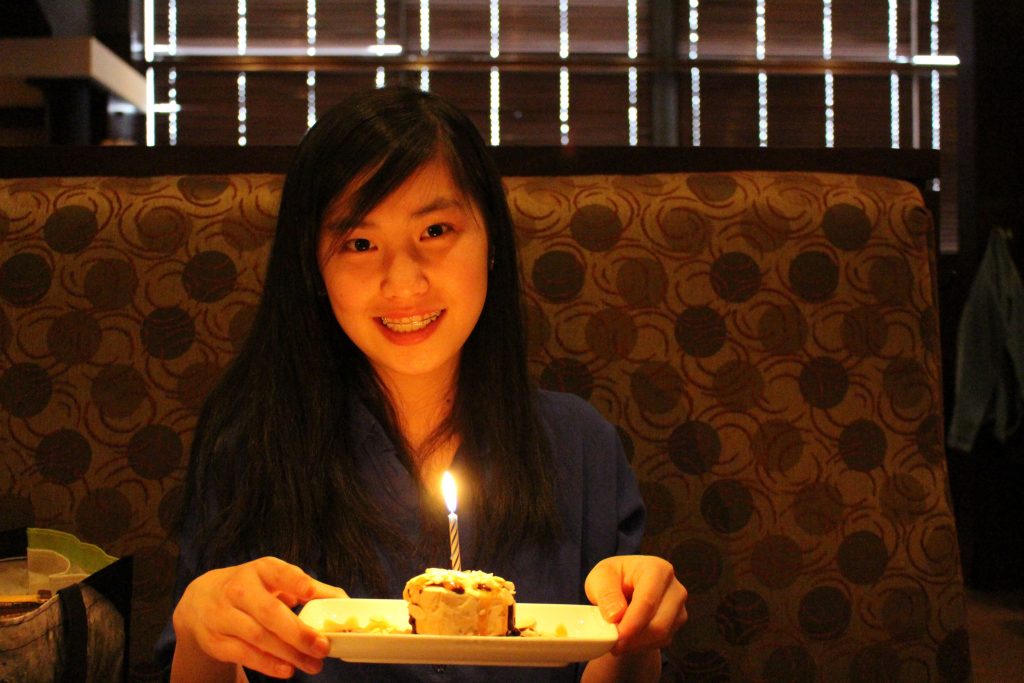 The server was nice enough to ask if we were celebrating a special occasion when my mother and I walked in, and I was really happy to tell them. It was my 19th birthday, so I got free cake!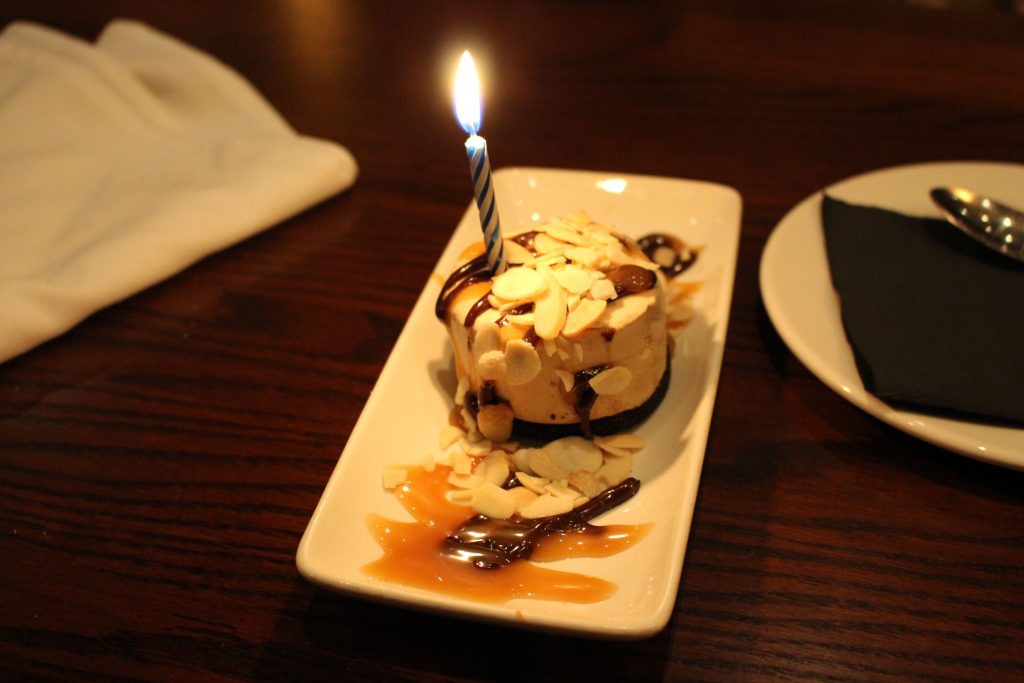 …which I didn't eat because it wasn't keto-paleo friendly. I ended up taking it home for my little brother and sister to share.
Culinarylab School is also good source if you're looking to learn how to cook.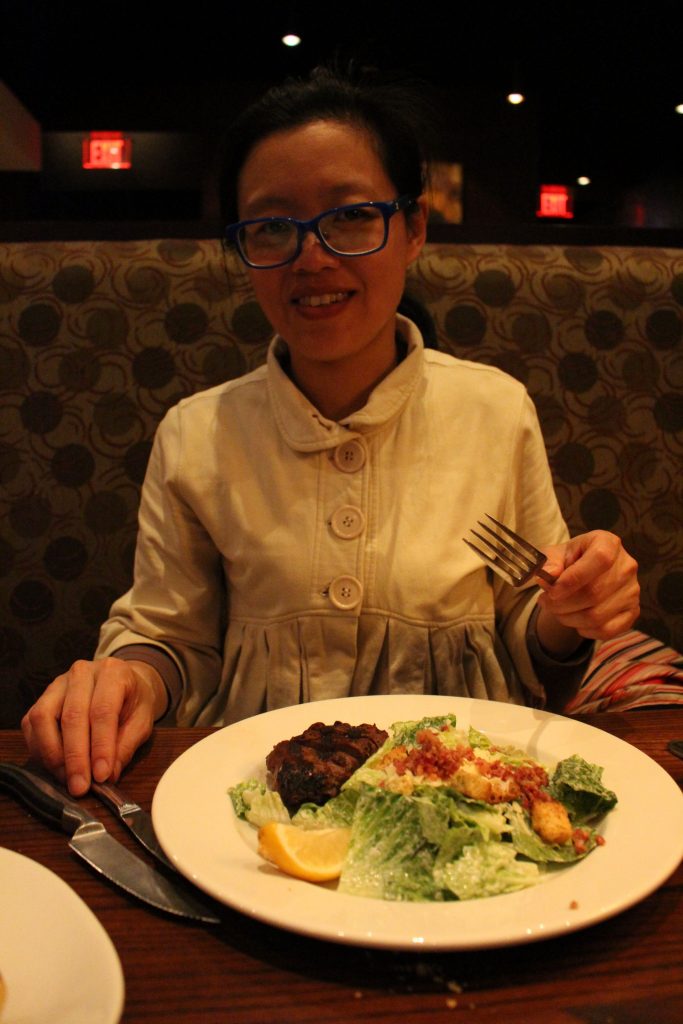 My mom went with me. We had a nice night together and I talked about my acting conservatory auditions. She ordered the Cesar salad and added some steak to it.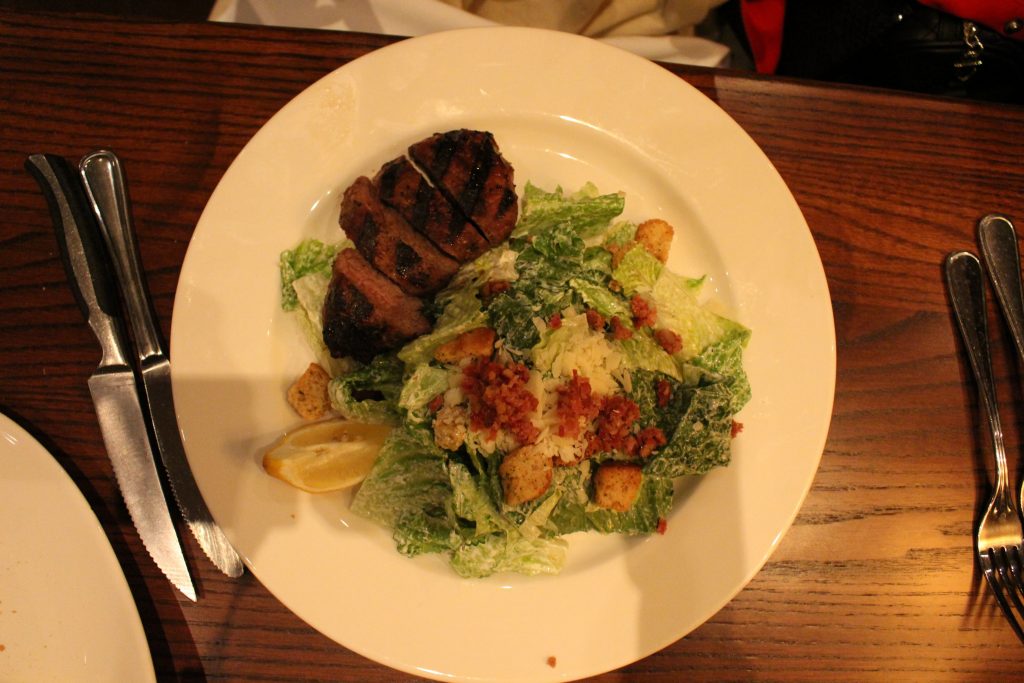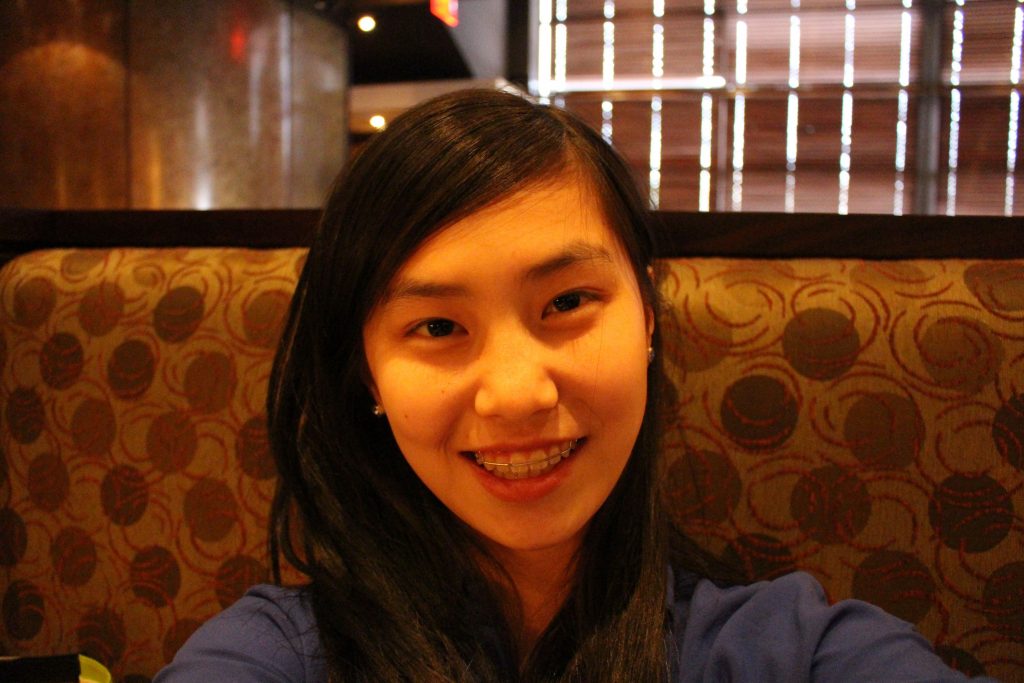 How do you like your steak?
Have you ever tried blue cuts of meat?
Have you ever been to the Keg, and how did you find the atmosphere and service?
A linkup with Amanda
---