Time for another monthly wrap up of some of the things I've discovered this month… (you can check out the previous ones here)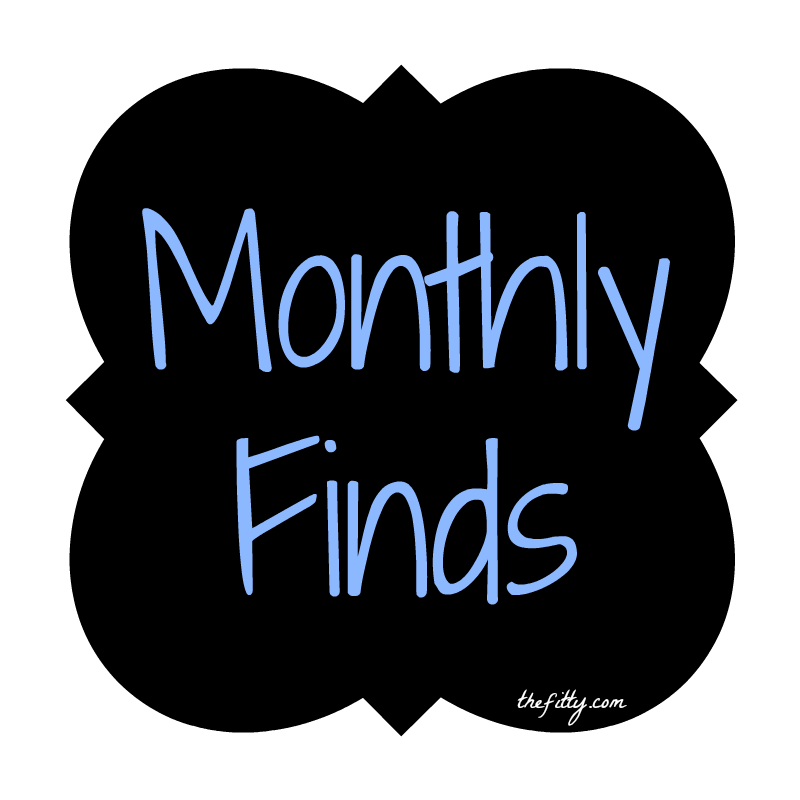 I recently had the opportunity to review Nature's Hollow, a sugar-free, all-natural jam and syrup company. If you know me, I love to use sauces and toppings in abundance because they add lots of flavour to high-quality, but sometimes bland, food. For example, spinach.
How do they do it? They use natural flavouring and a sweetener called Xylitol. Xylitol has a glycemic index of 7, as opposed to sugar, which is 68. It's extracted from fruits and vegetables and contains 2.4 calories per gram. It has a very minuscule effect on the fat storing hormone, insulin.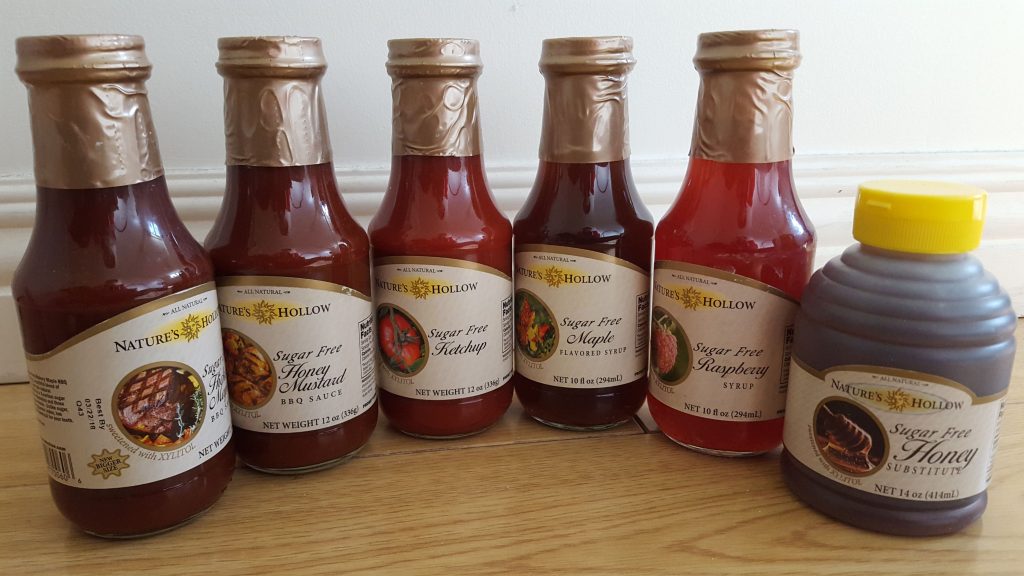 Here's their syrup collection!
From left to right, we've got Maple bbq Syrup, which I like to use on meats, Honey Mustard, Ketchup(OMG YES!! I PUT KETCHUP ON EVERYTHING AND I MISS IT! Ketchup and scrambled eggs, anyone?) Maple syrup, Raspberry syrup, and…
I was astounded to discover they have a product for HONEY?! You have no idea how much I miss eating honey! Oh honey bunny, mama's coming to youuuuuuu.
*coos*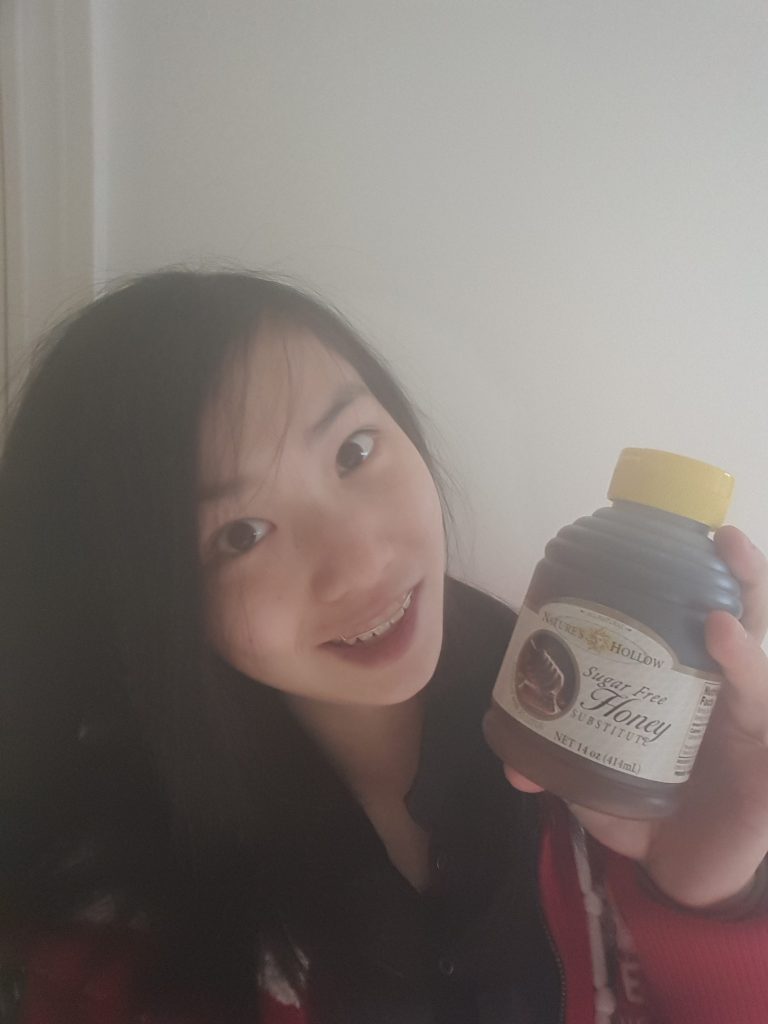 My favourite items are by far the honey, ketchup, and BBQ syrup.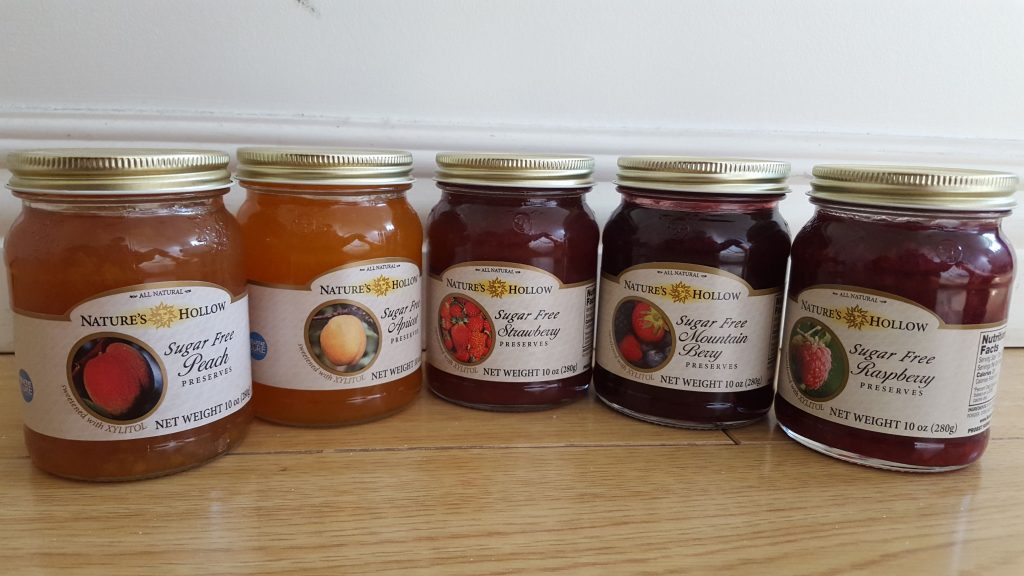 And now their jam collection!
From the left to right, we have peach jam, apricot jam(whoa), the classic strawberry jam, mountain berry jam, and raspberry jam. Not pictured here is the blueberry jam. You can find their full jam collection here.
All the jams looks and taste like jam. There's no funky consistency; in fact, if you were to hand this jam to a regular person they wouldn't be able to tell the difference between Nature's Hollow jam and store-bought! It's that good. And all for 0g of sugar.
Eating a keto-paleo diet, you really have to give up all sweeteners except for the very few that don't spike your blood sugar. You give up fruits, agave, honey, coconut sugar…the only sweetener I typically have now is erythritol. I miss eating jam and barbecue sauce, but now I can. 🙂 I use all the syrups on my omlettes with grassfed butter and and the other sauces on my 0 calorie pastas.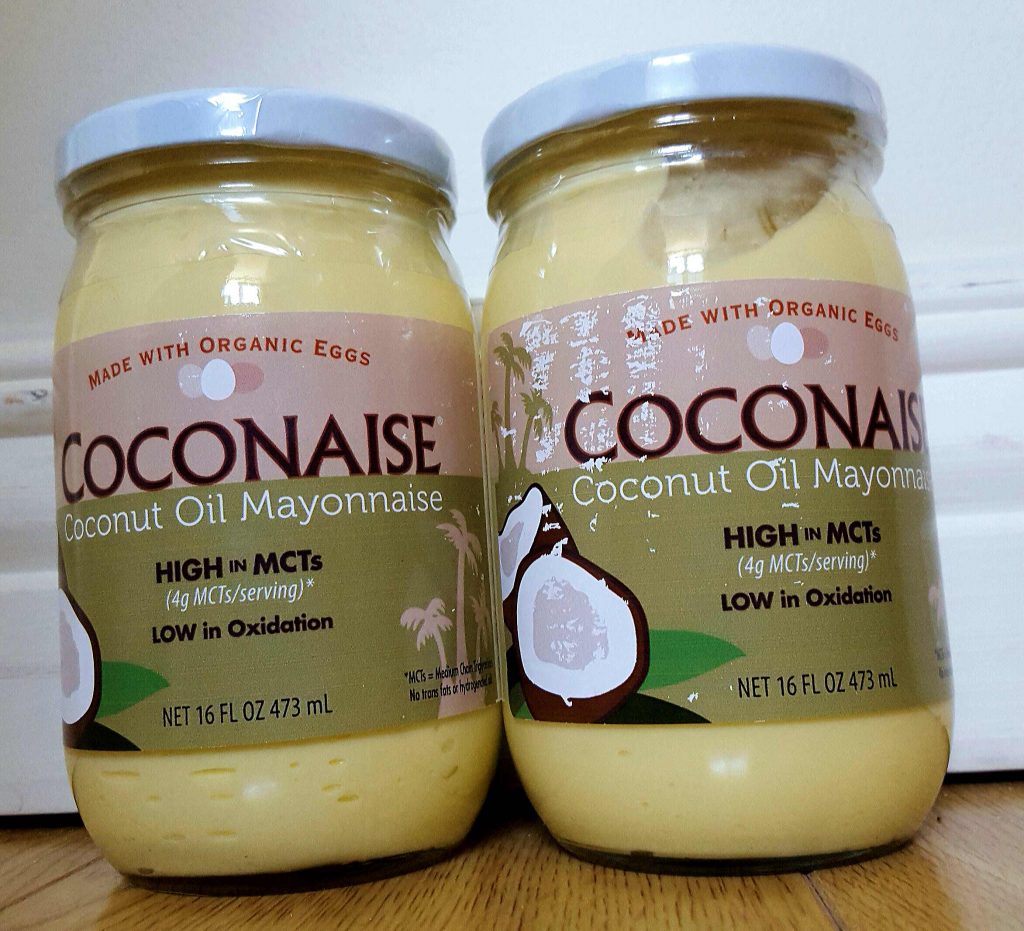 Coconaise is exactly what is sounds like. Coconut oil made into mayonnaise. Why did I take on an interest in these products when I can get mayo anywhere? Well, store-bought mayo always uses hydrogenated oils, the most popular being canola, vegetable and soy bean. These oils are not paleo-friendly. Hydrogenated fats produce a lot of inflammation in the body, and I realize that it makes me breakout on my face and/or I feel nauseous. Coconut oil is the perfect saturated fat and making that into mayonnaise where I can spread it on foods makes it appealing and healthy! Coconaise uses mostly ingredients that I personally agree with.
I remember browsing Starbucks one day and seeing these appear.  I thought, "What?!"
What?!, it was indeed. These guys have taken chips to the keto-friendly level. Take your favourite cheese, cube it, and throw it in a dehydrator is what I think they did. I would do this but a)I don't have a dehydrator and b) if I bought cheese to do this with I'd probably consume the entire thing. At least these are portioned out already for me!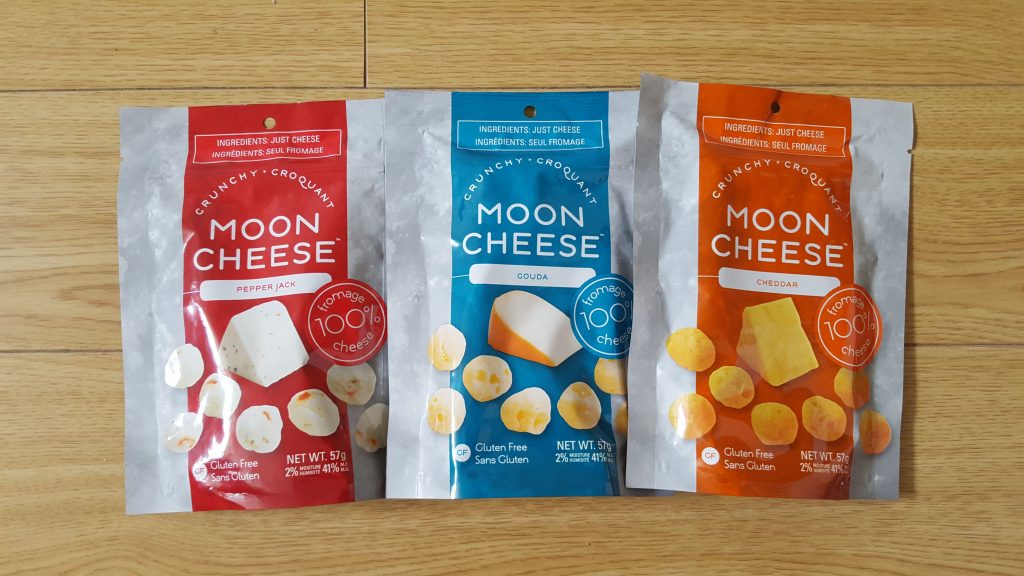 And for the perfect amount too. Each bag contains about 20-25g of protein. 🙂 They only have 1 ingredient: the cheese.
You can get the assortment pack or just one pack!
*I was not paid to write a positive review for any of these products.
a linkup with Heather and Amanda.
What monthly finds have you found (food or not food-wise) this month? Do you have any obsessions currently?
---