2 ingredients?
Yup. This college kid Fitty aint got no time for complex recipes.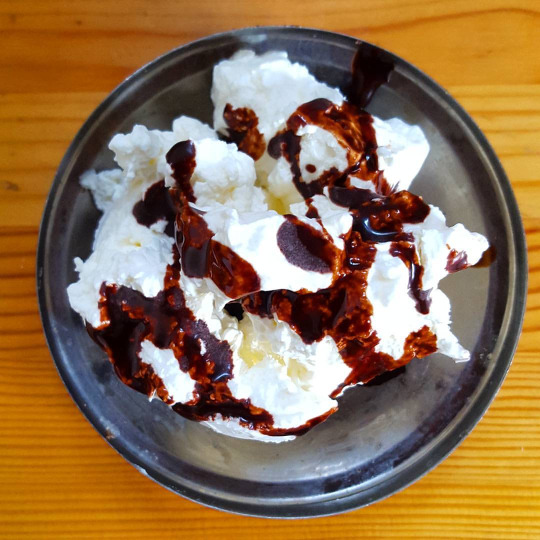 And no fancy ice cream makers required. The only kitchen tool you need is an electronic mixer. This ice cream is simple, delicious, keto and vegetarian friendly. It works great as icing on a cake as well; just spread the pre-frozen mix on your cake like how you would spread almond butter on toast (Not that you should eat toast…), and then refrigerate.
I recently had the opportunity to play with organic cream from Harmony Organic. Harmony Organic offer a variety of milk products: skim milk, 1%, chocolate(my friend personally LOVED this one), 35% heavy cream, 10%, etc etc. You can see their full variety of products here. I reached out to them and we partnered for a review + recipe, so here it is! 🙂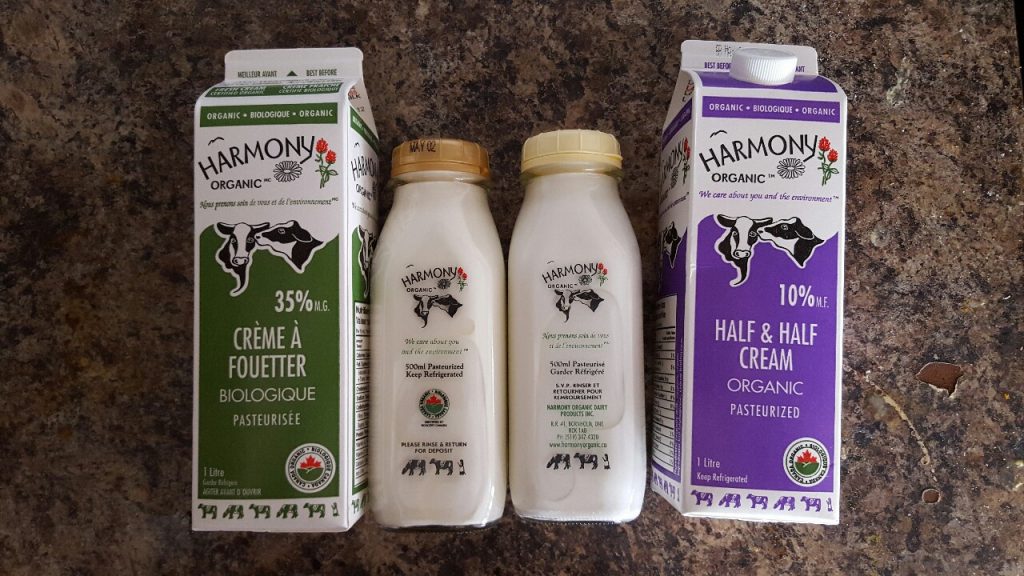 (They have a line of lower fat milks, but since I don't endorse in milks because of their higher carb content, I'm just reviewing the creams.)
All of their products comes either in glass or carton. I love the glass bottles because they add an aesthetic touch, are reuseable (aka they have sustainable value), and if you return the glass to the store you purchased it in, you get $2 back. Guess what I'll be spending that on?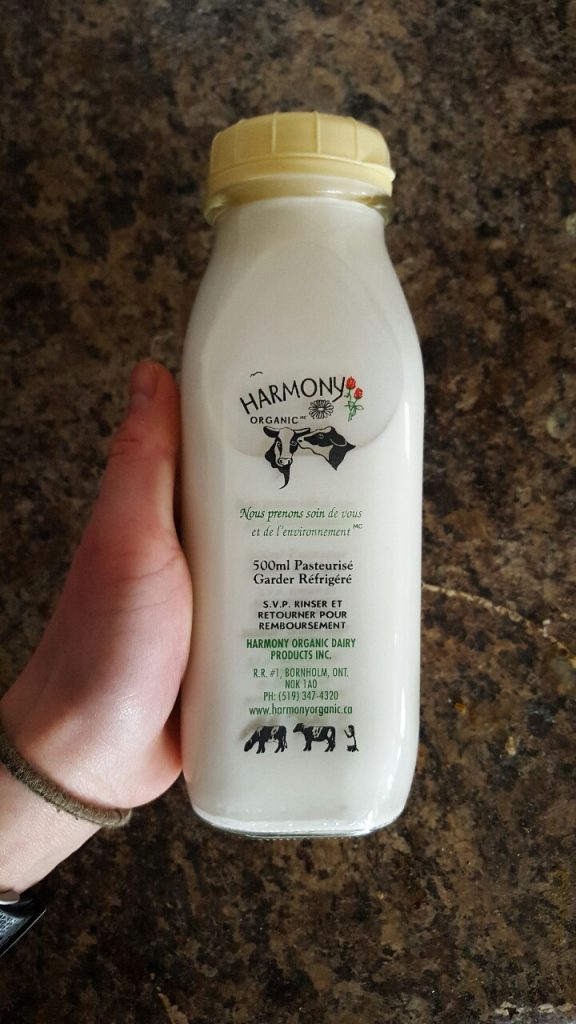 (Pssst, more harmony organics)
Also, each reused glass bottle makes 15-20 trips before being recycled–so you'll be supporting sustainability! I love it.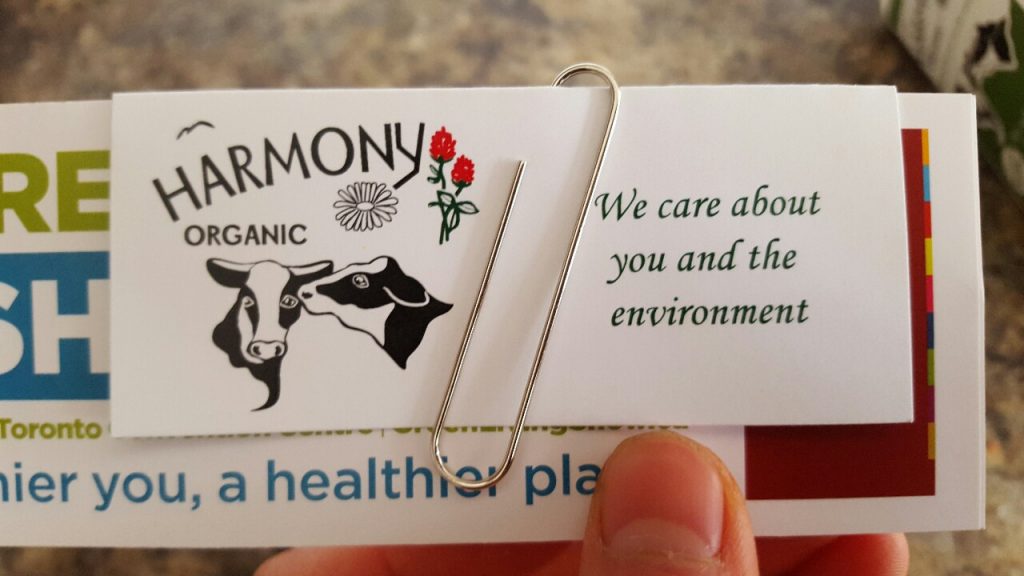 I had the opportunity to meet Rob, one of the people behind Harmony Organic. He was extremely friendly and knowledgeable about organic standards. I love a company that cares about quality and goes out of their way to ensure that their products are never compromised to maximize profit and convenience. They certainly put humanity back into the food industry. Also, you may have guess already, but Harmony Organic ensures that their cows live a happy, healthy life with access to space to roam around. All their products are certified organic. Check out their video I found on YouTube!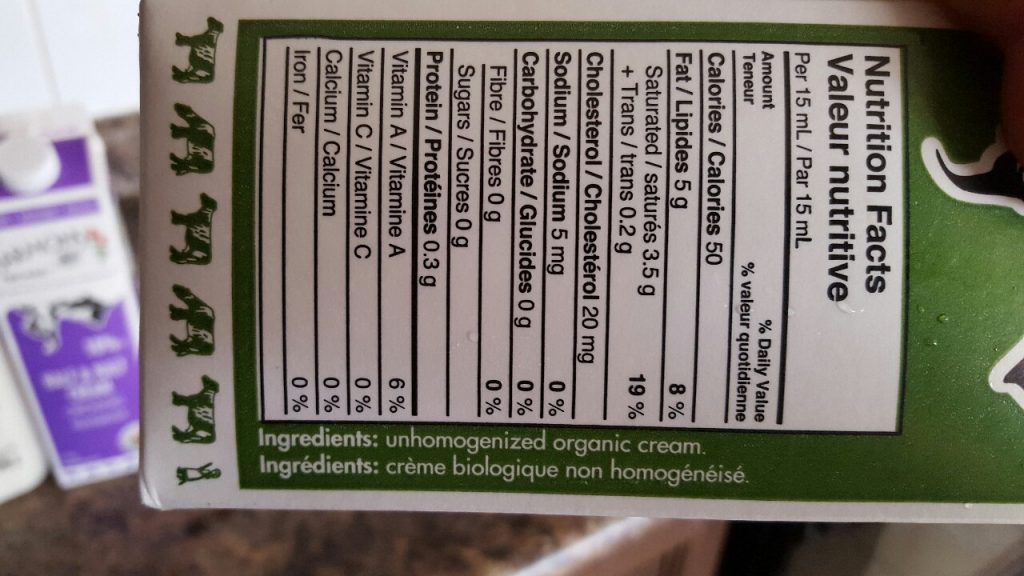 Rob was honest and even let me know to take heed of their competitor's products (another dairy brand that sells pasture raised butter) that launches in June. Wow! What other company even does that? Divert customers' attention to another company? I love the transparency, and this makes Harmony Organics even more admirable. These people truly believe in what they do. Truly and honestly, he's one of the best people I've worked with.
What I notice about these creams is that they taste really fresh. And pure. They don't have the "stench" that typical milks have when you buy from a grocery store. It's because their products are always freshly made and shipped to grocery stores, and their best before date is always 21 days(no preservatives, no nothing! That's why it's always best to eat it fresh) after packaging. I love that they place such emphasis on the quality of their products, they even go as far as expedite their shipping process to make sure their milks are the freshest possible. I think the package I got from Rob(hand-delivered!) was only 24 hours or 48 hours old!
Shall we now talk about how I made the ice cream?
I turned this: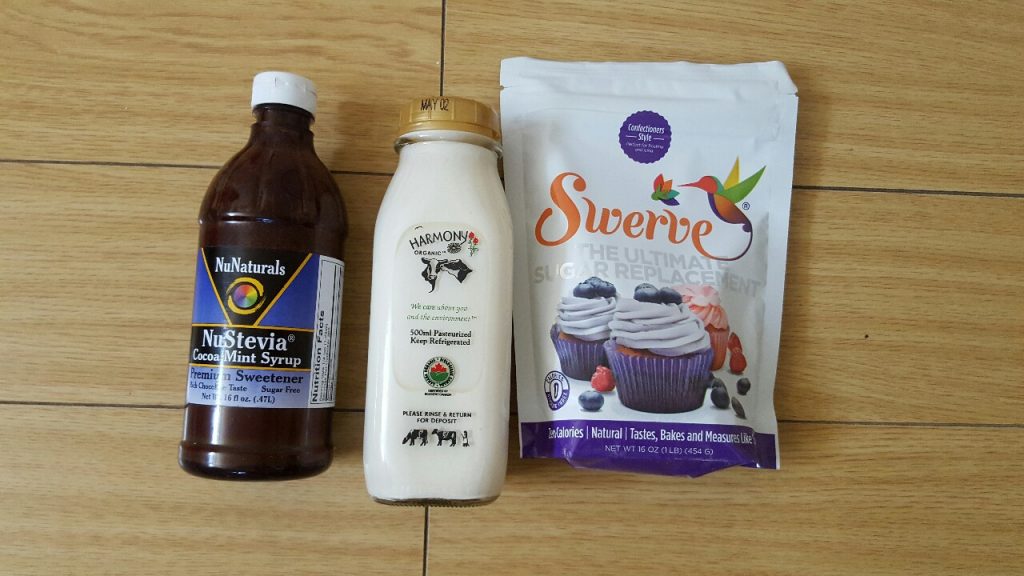 Into this: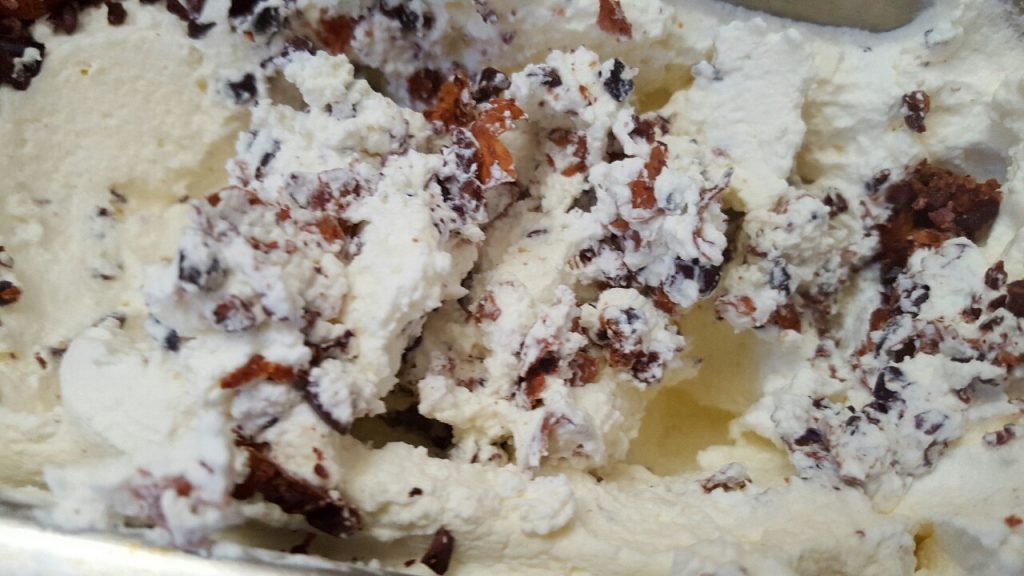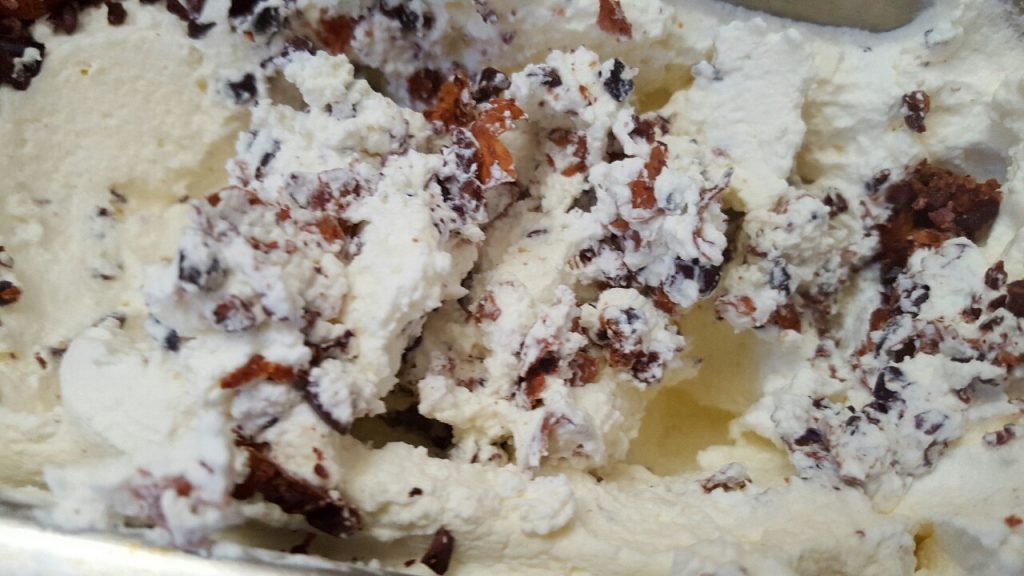 What I noticed when making ice cream with the 35% was that it took 50% less time to whip the cream into an ice creamy consistency compared to regular conventional milk. My guess is because their creams have no additives; no carragenan or preservatives so it's easier to whip. I love that about Harmony Organics.  Unfortunately for me, I didn't realize this fact until it was slightly too late; i whipped it till it became butter!!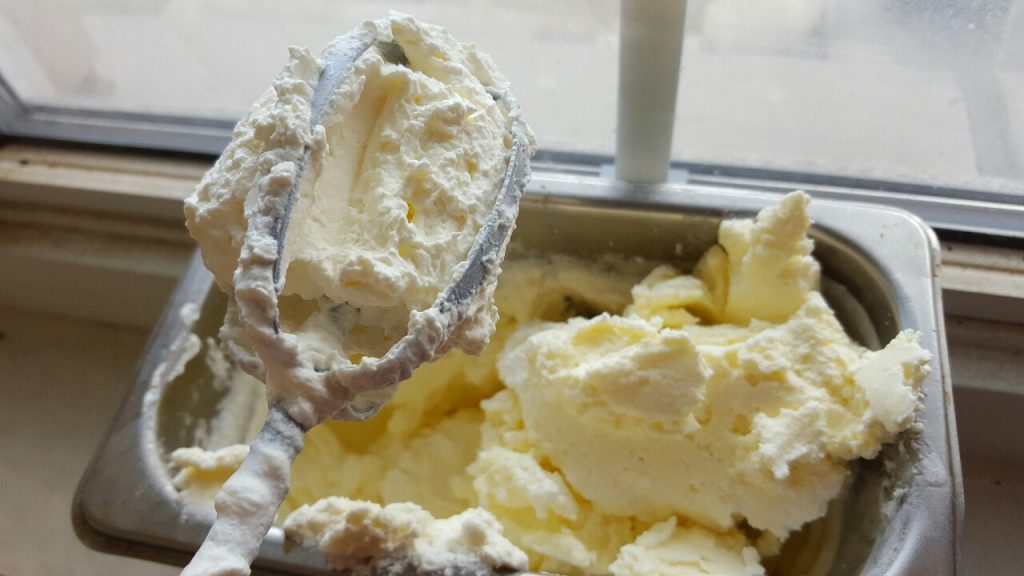 Notice the difference between the two creams? The batch on the right is yellower–that's butter. The one on the right side pure whipped cream.
Luckily, I had another batch to whip, and this time I didn't make the same mistake. When you whip 35% for long enough, the fat separates from the liquid and you end up with butter and buttermilk; you don't want that for ice cream!
I love love love working with these creams, and going back to store bought will never be the same, knowing I can't get the same quality. What I'd love to see in the future is a 18% Table cream and butter from Harmony Organic to add to their collection. 🙂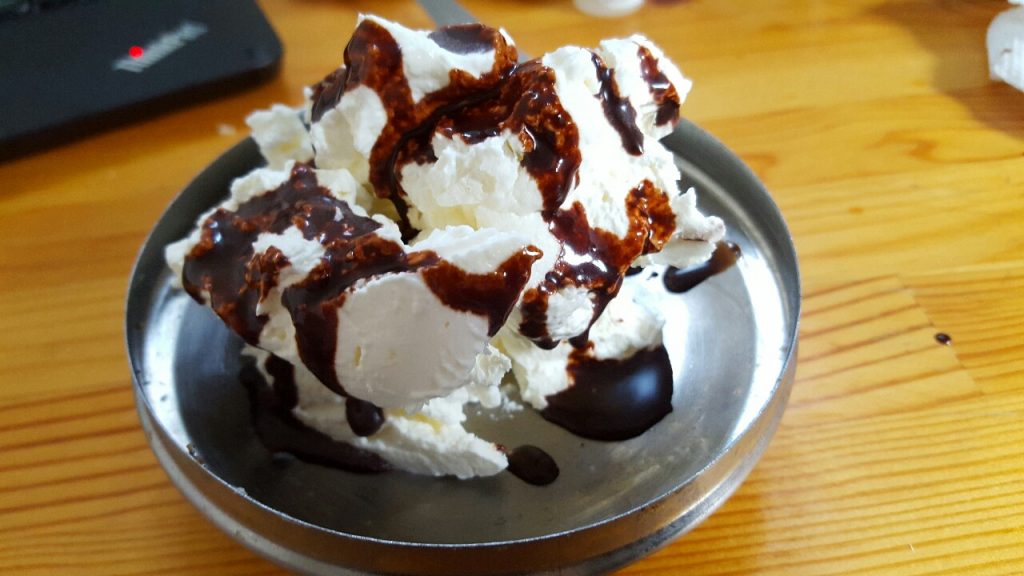 Find out where you can get Harmony Organic near you right here!
I was given samples to try but not compensated to write a positive review. a linkup with Heather and Amanda
Do you drink milk/cream? Have you noticed a difference between organic and conventional milk? Do you purchase glass bottles or plastic packages?
---