Hi guys!
How are m'Fitties doing? I'm doing well. I realize I haven't updated everything that's been happening in my life lately, and that's because, well, I've been busy writing reviews for other things! Today's post is no exception. I post about once a week, but perhaps that'll change in May, when exams are officially over and I'm doing queuing all the posts scheduled.
I recently had the opportunity to review one of the tastiest companies out there. *licks lips*
Caution: this post is not for the faint of the heart (vegetarians). Carnivores may proceed. They're called truLOCAL.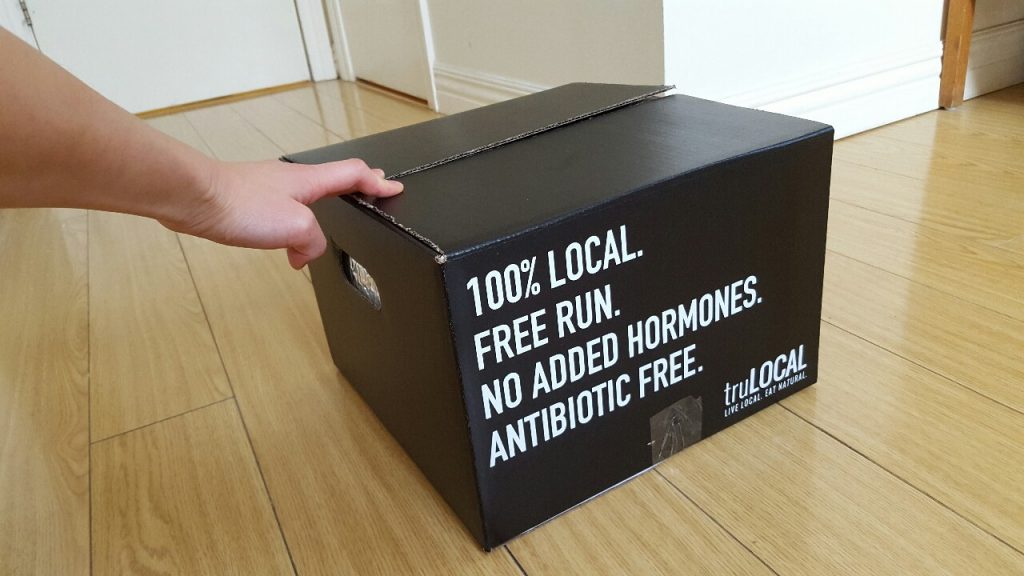 They deliver local, high quality, fresh meats to your door.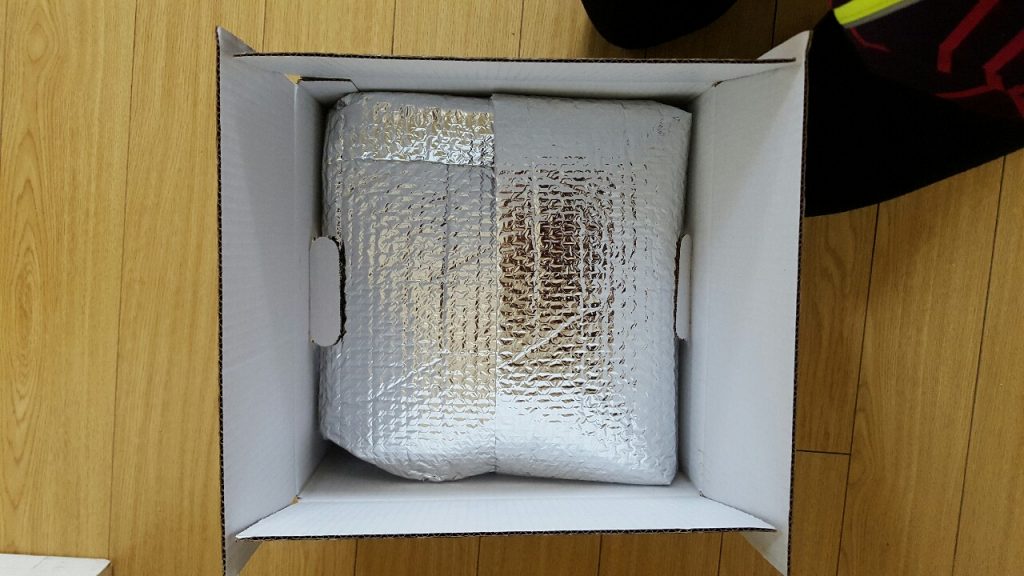 When I opened the box I got, I came across this insulating wrap that keeps the meats in their temperature.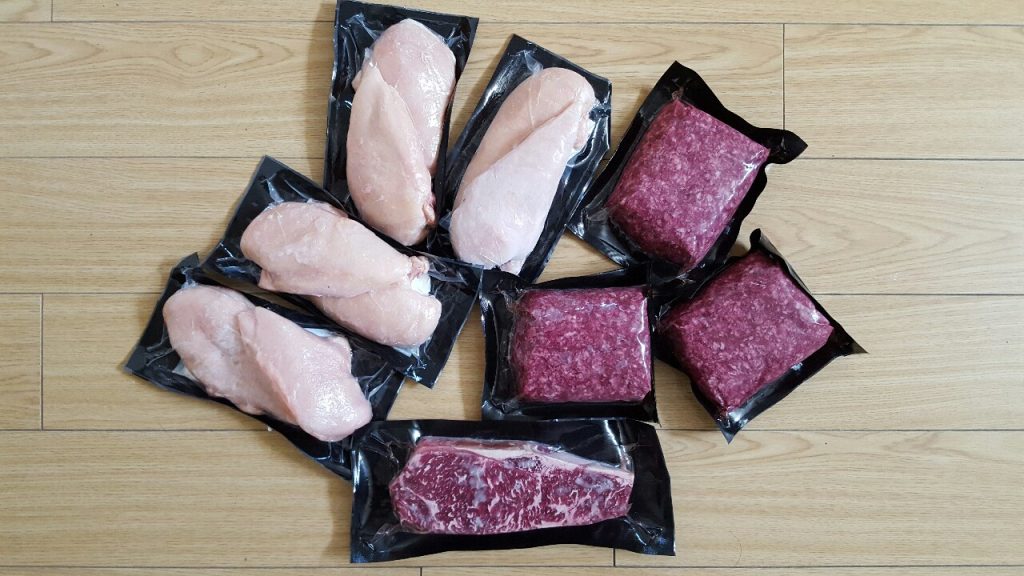 BAM! Chicken. Beef. Steak. Yessssssss.
Their meats are quality. They offer meats free of antibiotics & hormones, coming from free range animals (meaning that their animals have room to roam around and get exercise) from local farms. Their products are very fresh (verrrrryyyyy fresh) because they are vacuum sealed and individually packaged. I was also thrilled to find that with their premium packaging, the meats aren't prone to freezer burn (although to be honest I am so excited to cook them that they won't be sitting in the freezer for very long anyway). Their products are as fresh as the day they were packaged, so it doesn't matter how long you keep them in the freezer; you'll still be getting fresh, juicy meat.
You can choose to get monthly, tri, or bi-weekly boxes. Let's see what I got! This is the small box ($125)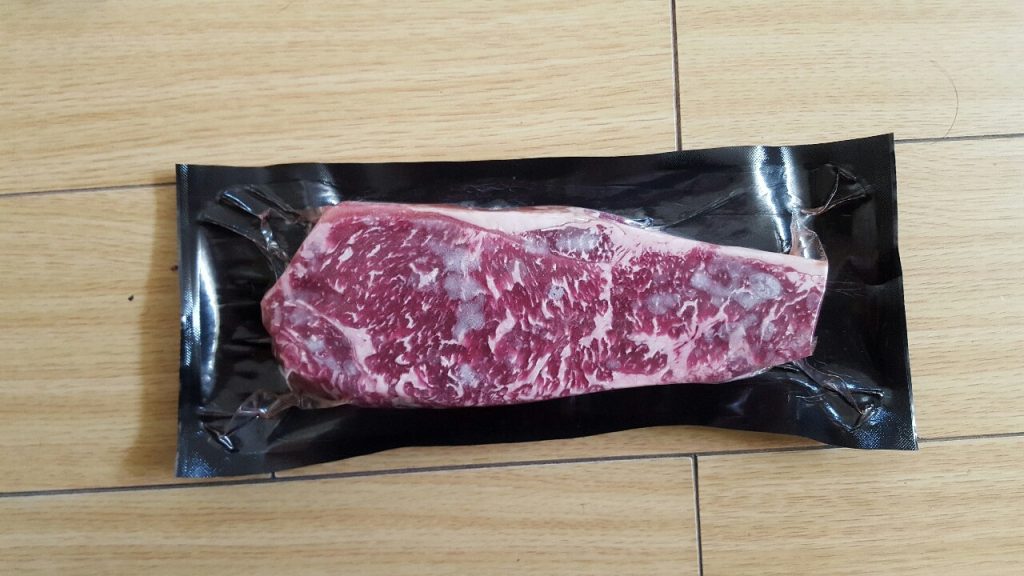 STEAKKKKKKKK.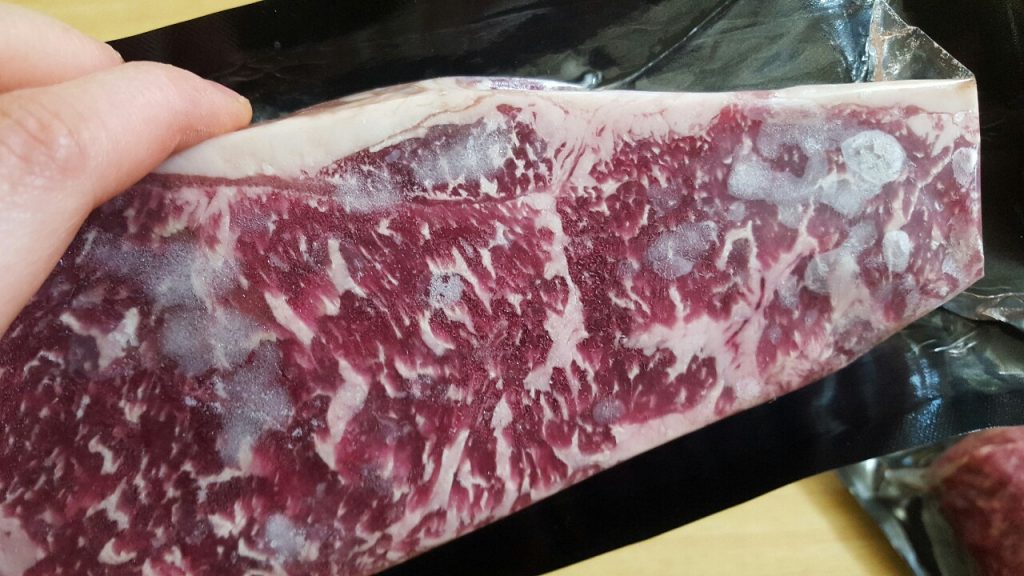 WHO COULD GO WRONG WITH STEAK?! Nothing beats steak.
*whispers*
nothing
especially when it's grade AAA New York Strip.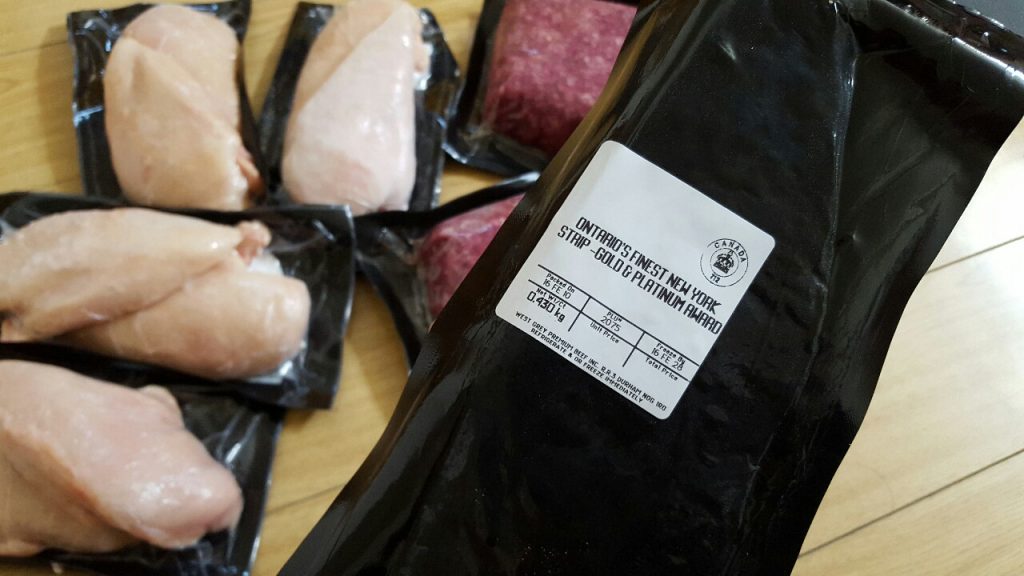 There were Chicken breasts(4) and Ground Beef(3).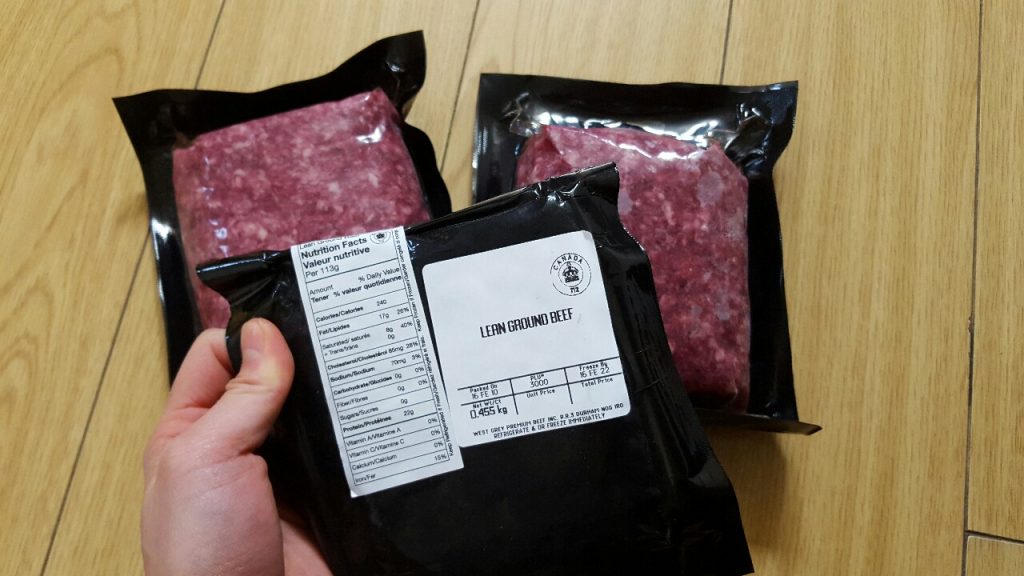 Coming soon is pork and fish, and I simply cannot wait until those come out.
You have the option of getting the Regular box ($250) which includes more meat. Both the small and regular box comes in 3 combination packages, depending on how much of each meat you'd like. Check it out yourself! They deliver their products THEMSELVES within 24 hours of placing an order, and shipping is complimentary. Talk about an intimate company! I love that they create this direct bond with their customers. There is no surprise fees at your front door, which unfortunately what happened to me in the past and I was very upset (ahemDHLahem).
The box is packed with dry ice and/or ESP insulated cooler to keep the meats frozen during delivery, as you can see in the image above. I've personally kept it because it could prove a useful "cooler", if you will.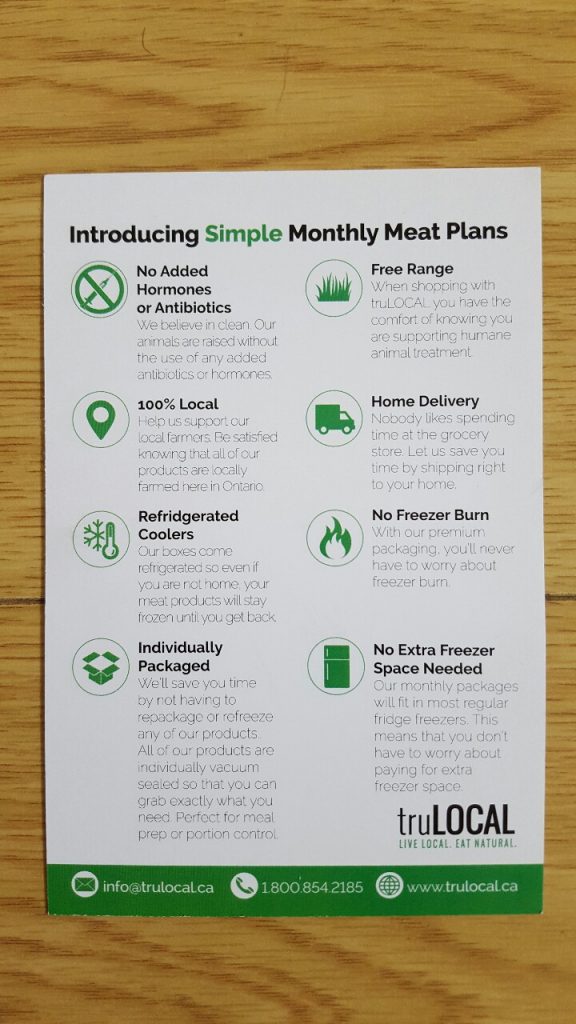 Any critiques? Just one, and hopefully we'll see this improvement in the future: to offer 100% grassfed & organic meats. I'm glad that the animals are raised without antibiotics and hormones, like how animals should, but I'd like to see truLOCAL take it to the next level in years ahead. Now, that's a high order to meet because there are actually very few farms that actually have grassfed and organic practices, and also it's not cheap to do, but boy, would it take the quality of their already high-quality meats ever higher.
These meats are also 100% local, so you would also be supporting local farmers. The farther away the food is traveled to you, the less micronutrients you get out of it because time, light, and heat spoil them.
Let's take a peek at what I made with the steak.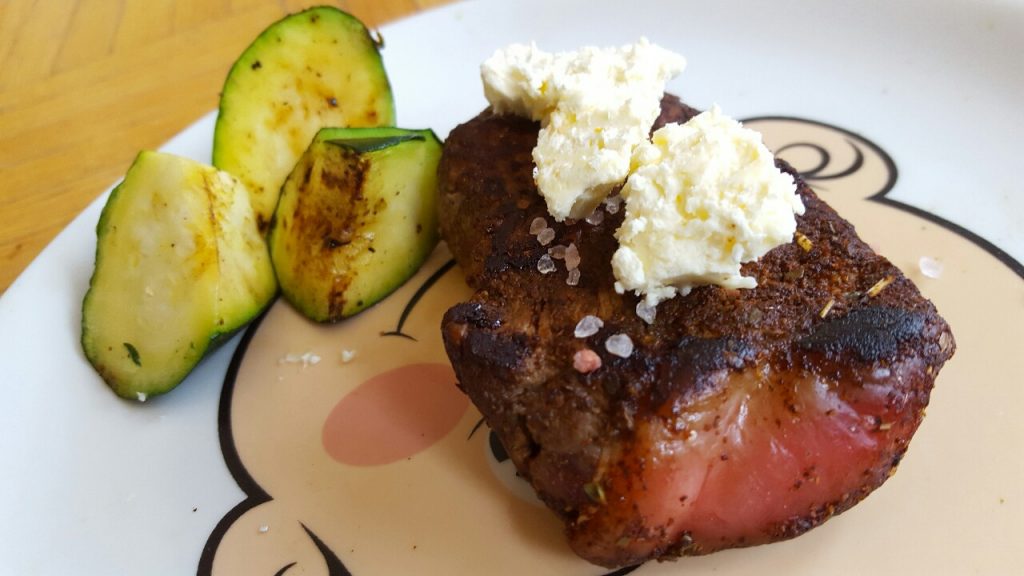 Hello. *winks*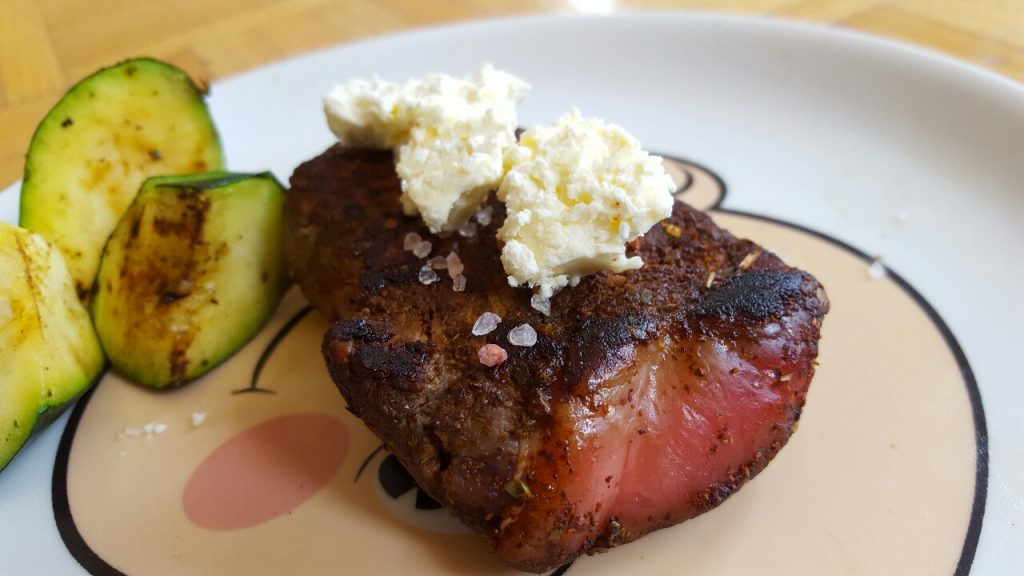 I'm JUICY.
There's something to be said about rare steak. I wouldn't eat it any other way.
truLOCAL has wonderful, wonderful service. The people behind the company (hello Greg, hello Marc!) are truLY passionate for what they do and so incredibly friendly. They have great taste in selecting quality food (great taste in bloggers too, might I add). I had the opportunity to speak in person with Co-Founder Greg upon my doorstep and he offered the following discount to you guys!
You can get $10 off your first and second order with discount code "thefitty"
When you purchase meat, what quality do you look for? Do you purchase conventional, pasture-raised, organic, or grassfed?
What subscription boxes do you subscribe to?
---