I was recently browsing the web and came across an awesome keto-friendly company called Adapt Your Life.
https://www.instagram.com/p/BDnxQt5TcKR/?taken-by=thefitty
I was extremely hesitant but intrigued with that they had to offer: I mean, FAT bars? What is this, a pure lard bar? That must taste really bad.
But nooooo. I love these bars. They're the first ketogenic-friendly bar I've ever had and they do the diet great justice. I love them love them love them.
After doing some research, it made a lot more sense. It is made of whey protein, Palm Kernel oil, butter(yum!), MCT oil (which is really great on keto because it provides instant energy), coconut flakes, coconut oil sometimes, cocoa powder, and flavouring. Sounds like something I would eat, since I recognize all the ingredients and it's low carb. There were 4 flavours of the Fat Bars to choose from: Cookies and Cream, Coconut, Lemon Cheesecake(which just tasted like lemon, no cheesecake), and chocolate.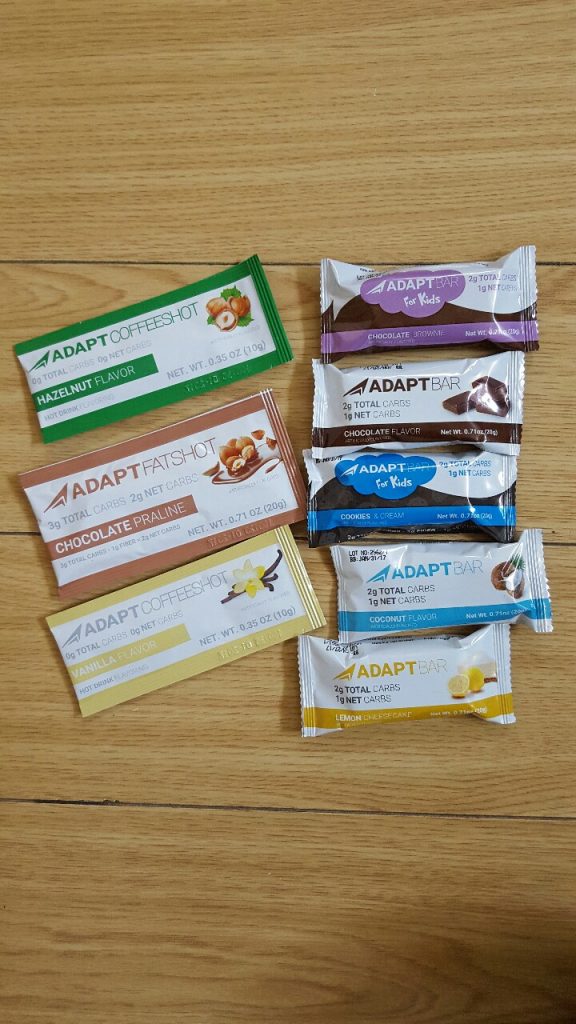 I was so thrilled to taste these bad boys. They are 20 grams small, but don't be fooled; they provide good energy. You don't need the same quantity of foods on a keto diet compared to a regular North American diet because the bulk of your calories come from fats, which take up a lot less space for the same amount of calories compared to carbs or protein.
Can you guess what my favourite was?
COCONUT. This tasted like going to the moon and back. I don't know if that makes sense but take my word for it; it was damn good.
How did these taste in my mouth? I'll tell you; generally, good. But there are still some areas worth improving on: 
The only two downfalls is that they have a slight flavour of MCT oil (which doesn't smell very good on its own), and the texture of hardened coconut oil as you chew on it in your mouth. I don't know if you've ever tried eating coconut oil on its own (don't do it), but I would have to plug my nose, swallow it, and eat something after to get that aftertaste away and something to clear out my throat. It's just really oily-yucky, and this is coming from someone who loves eating butter on its own. While eating these bars, I found that cookies and cream and lemon flavour to be the most prevalent in terms of MCT oil and coconut oil taste and texture, but Adapt has added just the right amounts of both so that they don't overpower the bar and they are just noticeable. I personally noticed that for the lemon cheesecake bar, it felt like I first bit into a hard chunk of just the oil and then the flavour came after I swallowed it. I can definitely understand if you don't like the texture of the bars at first, especially because to some they may taste more like oil than it actually tastes actually sweet.
But that's just me being nitty-gritty-picky.
But that's not to say that the bar is ruined. Not at all! I'd still give these guys an 8 or 9 outta ten. They are the best bars out there and I wouldn't invest in any other bar company because Adapt bars have quality nutrition and they taste great.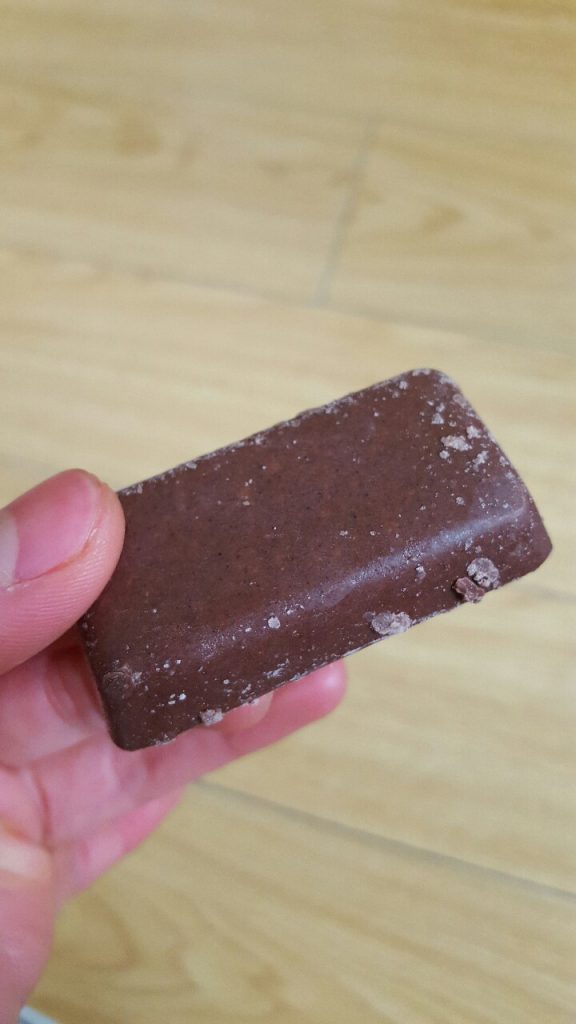 They still taste like a legit bar, and they still taste good. Don't let the hint of the oils daunt you from buying these bars–I prefer these bars more than the quest bars, which require a jaw workout. These bars are creamier and pack less carbs.
I like all the ingredients they use. Well–more like 90% happy with all the ingredients. I'm iffy on the whey protein because I do prefer dairy-free sources of protein when I can and prefer to keep things paleo (which is dairy-free), but I do also understand whey is one of the lesser evils on paleo, much like how butter is one of the lesser evils for the lactose-intolerant. Besides, it'd probably be hard to make a bar without using it. Without whey, the bar would be reduced to eating coconut and MCT oil! That wouldn't have such a great taste or texture.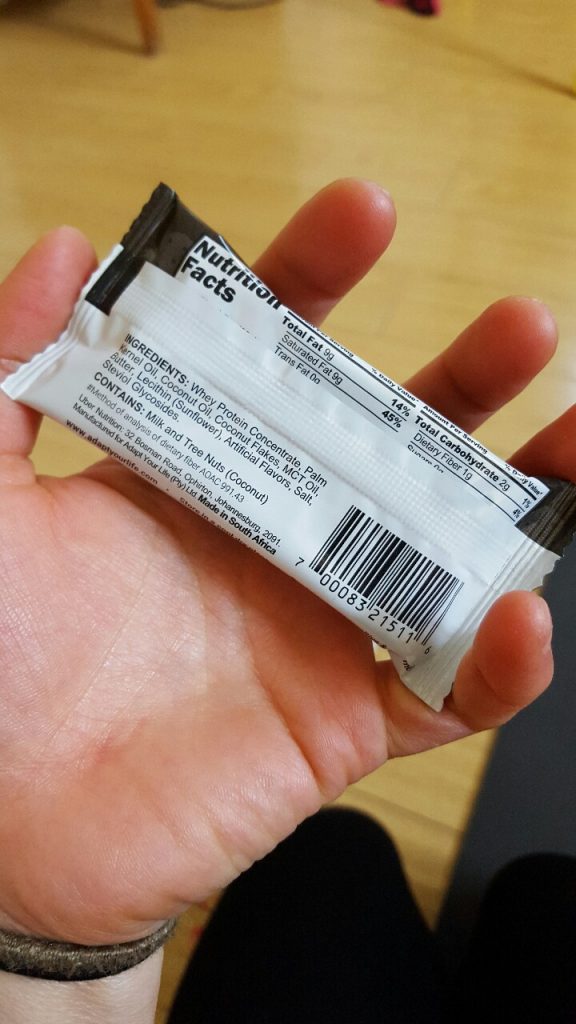 Despite these critiques, I personally still love these bars.
Adapt Fat bars would come in real handy if I was hungry but in class or on the job (and be discrete about it!). I could pop one real quick in my mouth and it would keep be satiated for the next 1-3 hours! All for just 100 calories!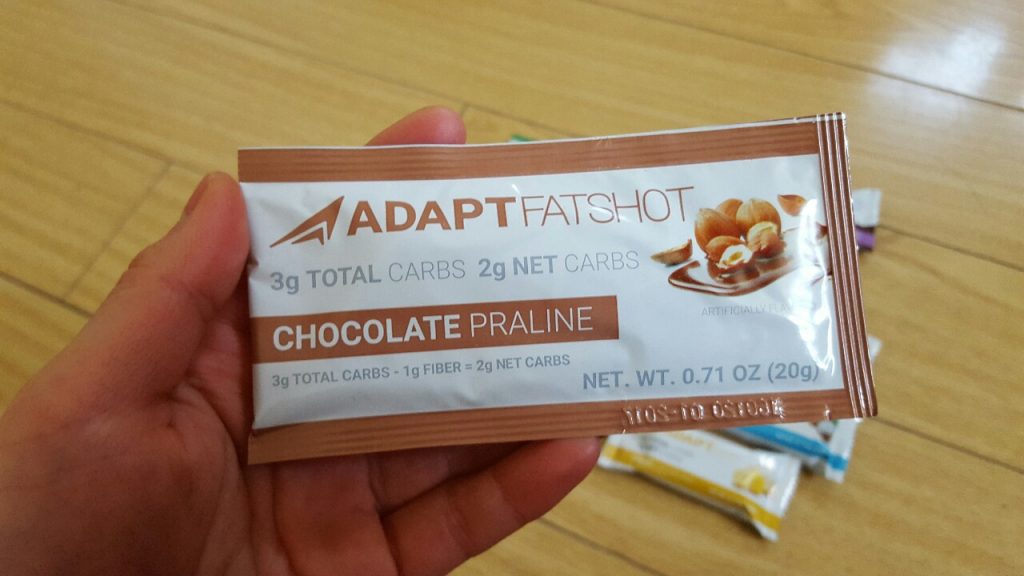 I also had the opportunity to taste their fat shot and coffee shots.
I tried the Hazelnut flavour of the fat shot, and I have to give the same critique about the MCT and coconut oil taste as the Adapt Bars. It's still good, but I think it could use some further revamping. With that being said, that issue isn't stopping me from investing in them because MCT and Coconut Oil are both the most beneficial parts of the entire line of products–those oils are the best for energy production and keeping you in ketosis!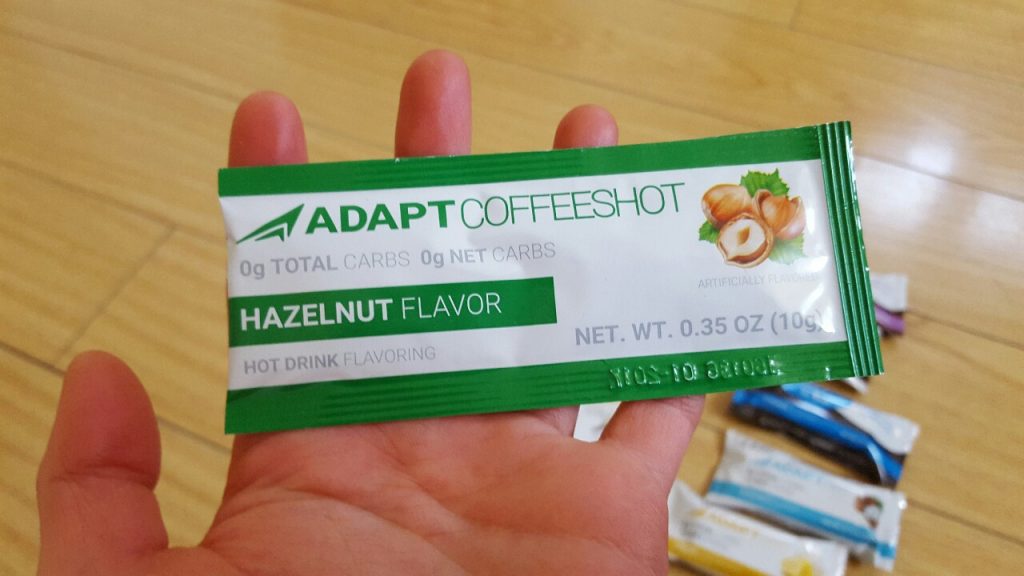 I have no complaints with the coffee shots. They were perfect and tastes much like bulletproof coffee, except with more flavour.
All in all, Adapt is awesome. I am adding these to my list of things to always carry with me in my pantry and on my way to work. They're delicious, small, portable and so healthy.
And here's your chance of winning some free Adapt products for yourself! One winner with receive 9 fat bars (3 coconut, 3 chocolate, 3 lemon cheesecake), and 3 Chocolate Praline Fat shots. Um, YUM?! All you have to do to enter is: (make a comment for each action you've done; each count as 1 entry)
Comment below on which product you're most excited to try
Follow me on Instagram
Follow me on Twitter
Like me on Facebook
Follow me on YouTube
Follow me on Tumblr
Check out/Like Adapt on their Facebook!
SHARE this giveaway on Instagram (+3 entries!)
Subscribe to my blog with your email (on the sidebar under "about")
affiliate links are included to help support the blog. I was not compensated to write a positive review, but an honest one.
What're you waiting for? Contest ends May 1st so take advantage and comment below now!
---