I've been feeling down about myself ever since December started and I went back home and the holidays started. First, it was the nutrition that spun out of control, then I forwent the exercise. Later on, my moods started to change and my sleep left me feeling heavy in the morning. I fought with my parents and felt more lost and hopeless. When 2016 started, I knew that I wanted something else in life, something that I was missing. I needed to change, and the first thing I needed to do was be humble.
That was the first step. To be humble with yourself means to recognize little successes and not downplay anything that happens in life–for example, I went from running 60 minutes 2-3 times a week to doing just 10 minutes of pilates in a week during the winter holidays. It was a dramatic change for myself and for my body, and when I did finally pull myself out of the funk, I learnt to humble that my body is able to accomplish so much and not take any of that for granted. There is no "have to", I realized. I should only live life with the motto, "I want to". I should be motivated to do things because I'm inspired, not because I'm fearful of consequences.
In February I invested in a Gratitude Journal. Every day, I spend 5 minutes writing:
3 Things I'm Grateful For
3 things that would make today awesome
A Daily Affirmation
And every night I write:
3 awesome things that happened
How could I have made today better?
And I've been counting my blessings ever since. I notice that I've been a lot happier and open lately! For example, at Whole Foods the other day, I asked if I could sample a brand of butter I've never tried before. Instead of giving me a sample, they let me try the entire thing for free and bring it home. WHAT? That was totally unexpected and I never had that happen before!
And the other day, I got 100% on my psychology test–putting me in the best grade by 9% out of everyone else in that class.
And another thing–I had the best weekend home, nutrition and fitness wise. This is key for me, because when I'm thrown out of my regular routine, I am prone to bingeing more and exercising less.
And I can't seem to remember all the other wonderful things that have happened in just 2 weeks, but I am sure noticing a difference.
I'll take a few photos of my gratitude journal and how I go about making it special, but I wanted to share this with you because you all deserve happiness, you all deserve to attract good things in life.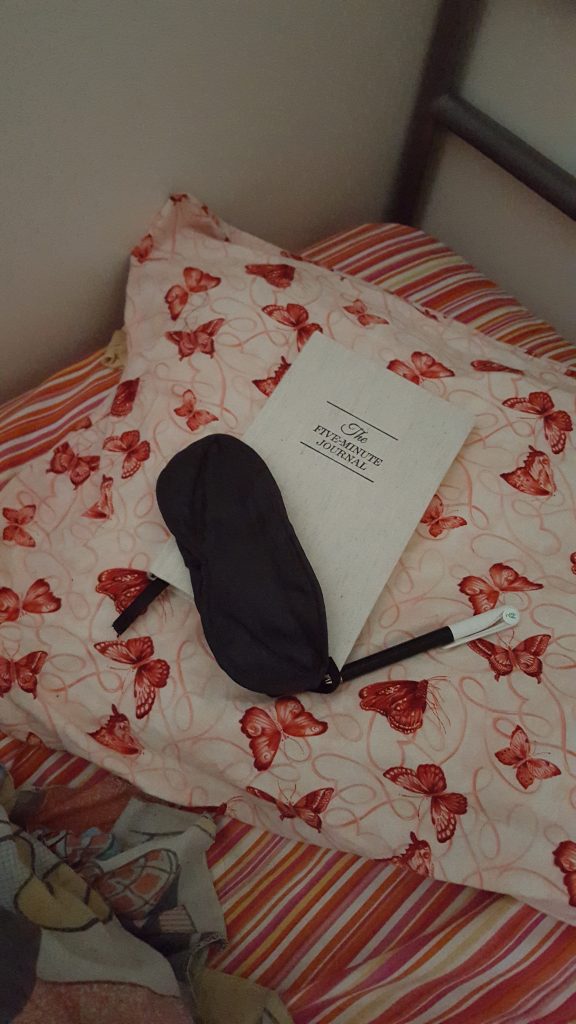 *I was not compensated to endorse any products, I wrote this on my own will. Affiliate links are included, so please click to support the blog!
#LIPlinkup
https://ws-na.amazon-adsystem.com/widgets/q?ServiceVersion=20070822&OneJS=1&Operation=GetAdHtml&MarketPlace=US&source=ss&ref=as_ss_li_til&ad_type=product_link&tracking_id=thefit06-20&language=en_US&marketplace=amazon&region=US&placement=B0BMM6FM32&asins=B0BMM6FM32&linkId=ca8ad13fffc7d124bb713174051b53bd&show_border=true&link_opens_in_new_window=true
a linkup with Amanda, Heather, and Megan
Do you journal? Do you count your blessings?
---