I'm always on the lookout for great paleo and low carb eats. If you still want to have you cereal, crackers, and bread, I highly suggest that you:
a) EAT THE BEST CEREAL IN THE WHOLE WIDE WORLD
b) MAKE THESE AWESOME FLOURLESS CRUMPETS
b) TRY OUT KZ CLEAN EATING
or if you really want a party in your mouth, do all three. Who doesn't like parties? Me
What is KZ Clean Eating?
"With 19 products in stores across Sweden and growing, KZ Clean Eating represents a lifestyle of health and fitness that has been quickly adopted. Embracing a combination of hip and trendy Scandinavian food products and package design we consistently deliver foods with huge health benefits, great taste and long shelf lives.The company was founded in Stockholm, Sweden in 2012 by Swedish 'health guru' Katrin Zytomierska. Started as an online portal for people who wanted to eat and live better."
KZ is really great because they make all your favourite gluten filled, sugar laden, starchy grains but into paleo-friendly versions so you can still enjoy them as part of your new lifestyle. In fact, I think I like their products more than the regular breads and crackers themselves.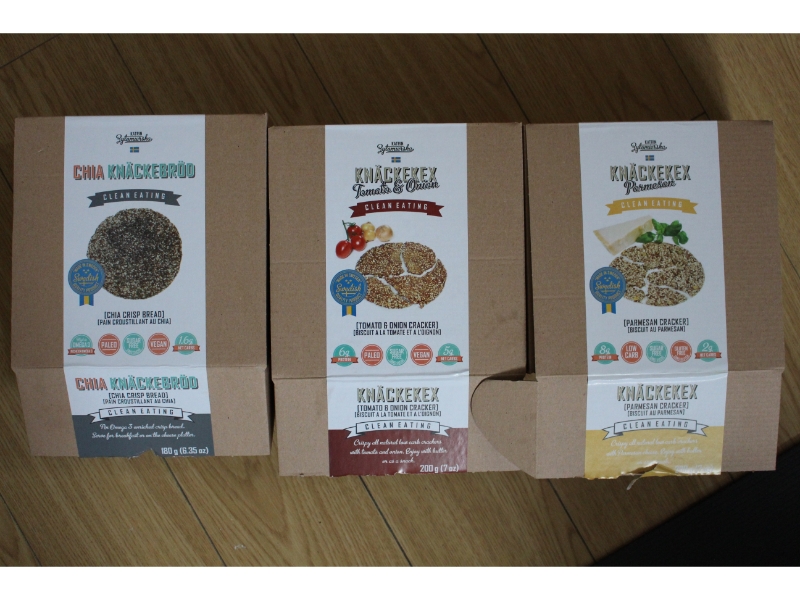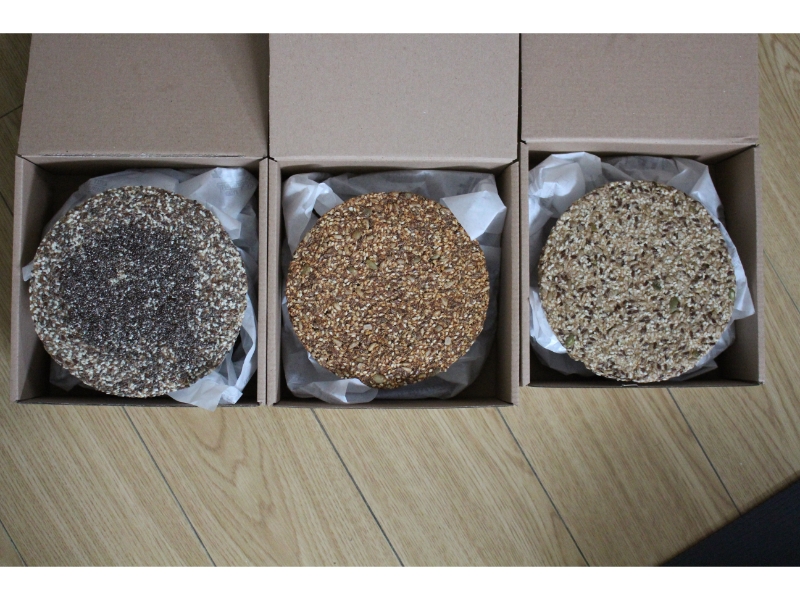 They come in three flavours: Tomato and Basil, Chia, and Parmesan. My favourite is the parmesan. These look like giant cookies because they're big and thicker than most crackers. They're crunchy and dense, and great with a spread. On their own, they'd taste bland so I suggest you have them topped with some sort of paleo spread like my homemade cookie butter! (It's never too early to tis the season!). Currently, I have a ton of homemade, rendered grass-fed tallow, so that's what I'll be using to spread on top.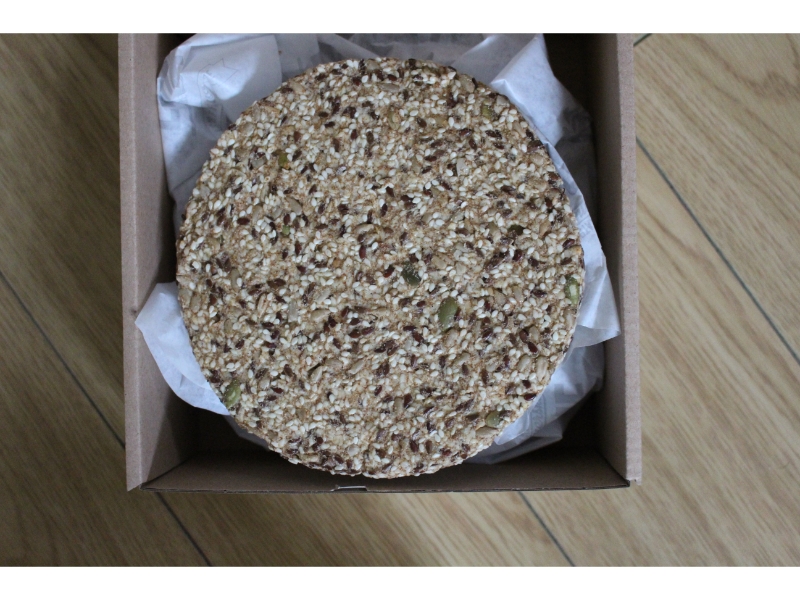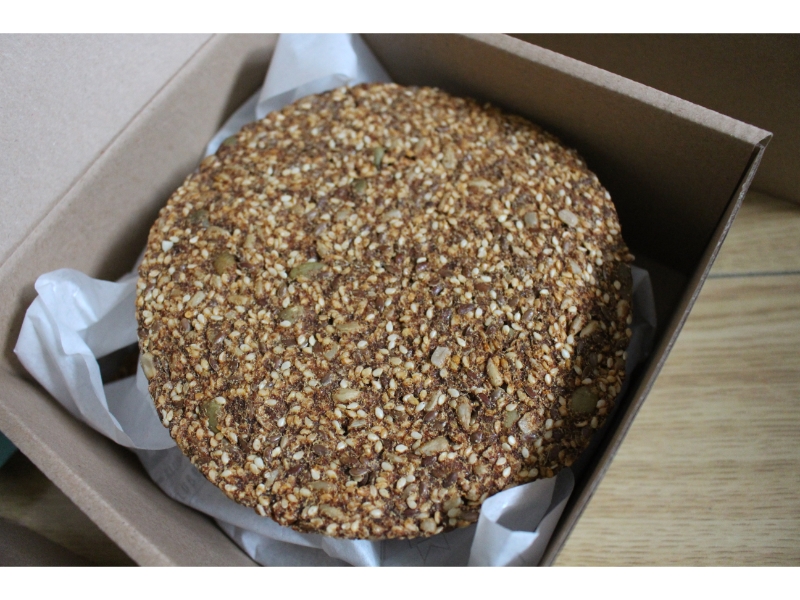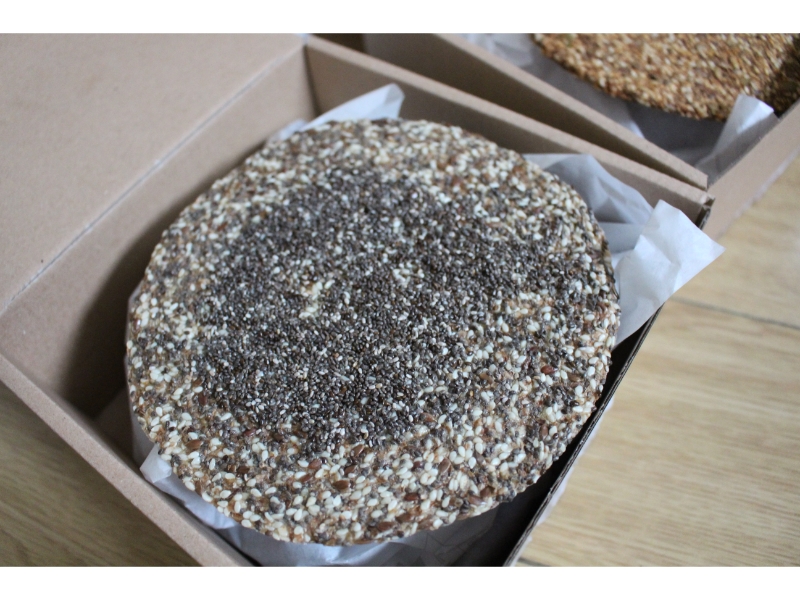 They are made with sesame seeds, psyllium husk powder, and flax seeds. The chia cracker has the highest omega 3's, and because they gel so well when soaked, I dipped my chia cracker in unsweetened almond milk and let it sit in the fridge for 30 minutes. It's a great addition to the 3-ingredient Chia Pudding!
The Bread mix comes in a small aluminum pan and the instructions are simple: add water, and mix. The mixture was too big for the little pan itself so I put the rest in a small bowl and baked that too. After baking, the mixture in the metal bowl ended up sticking to the sides while the one in the provided loaf pan didn't, which made me very pleased(the latter, not the former!). I wonder if this is the case for all aluminum pans?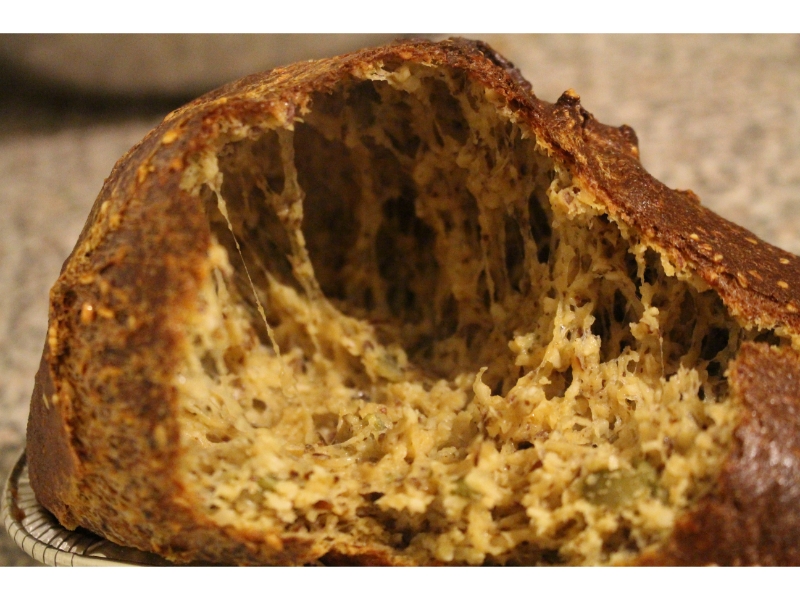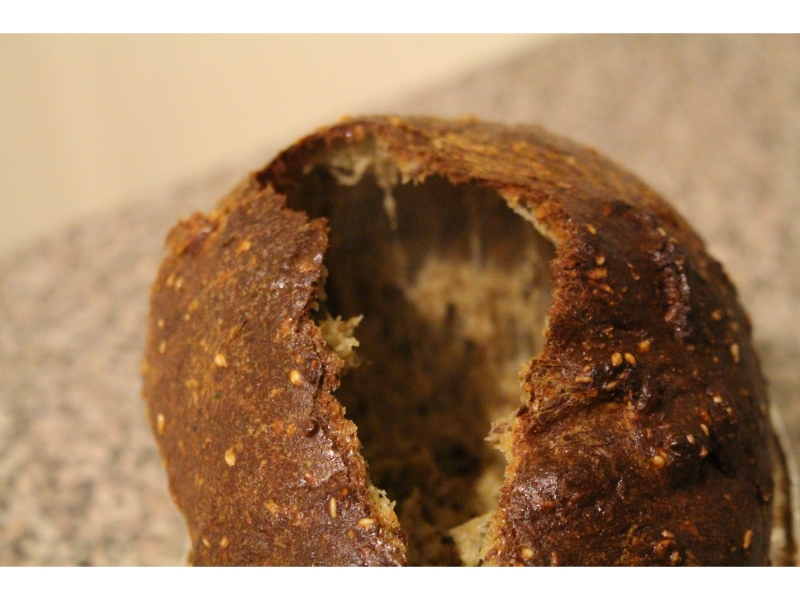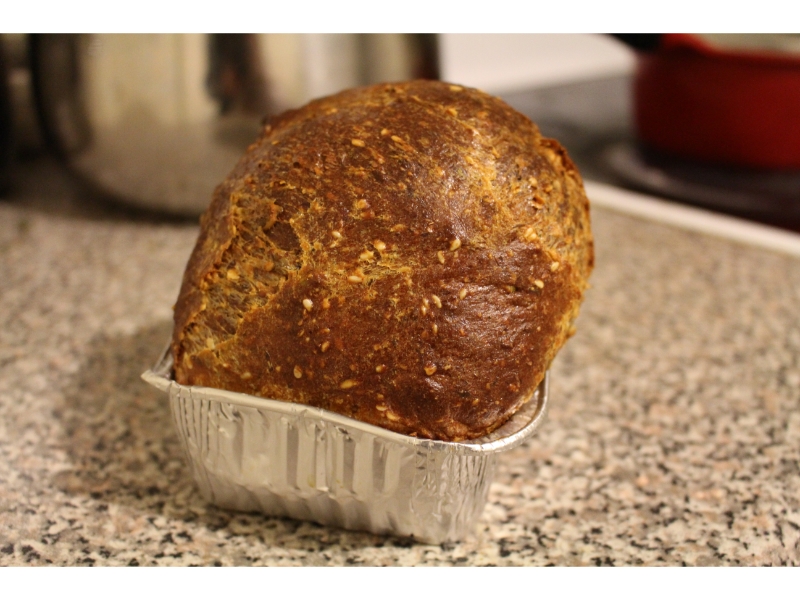 The edges of the bread rose and crisped really easily, turning into a lovely shade of pumpernickel brown. It formed an outer "shell" that tastes not unlike the crust on normal bread, only harder, as if they've been toasted. On the inside, it was soft and gummy. I dipped pieces of it in rendered roasted tallow and it tasted pretty much like your everyday bread. The seeds in it packed an extra crunch here and there, but overall the bread was soft and almost-chewy like. It's dense and doesn't crumb like typical wheat-based ones do. The bread is moist on the inside and stays firmly packed together.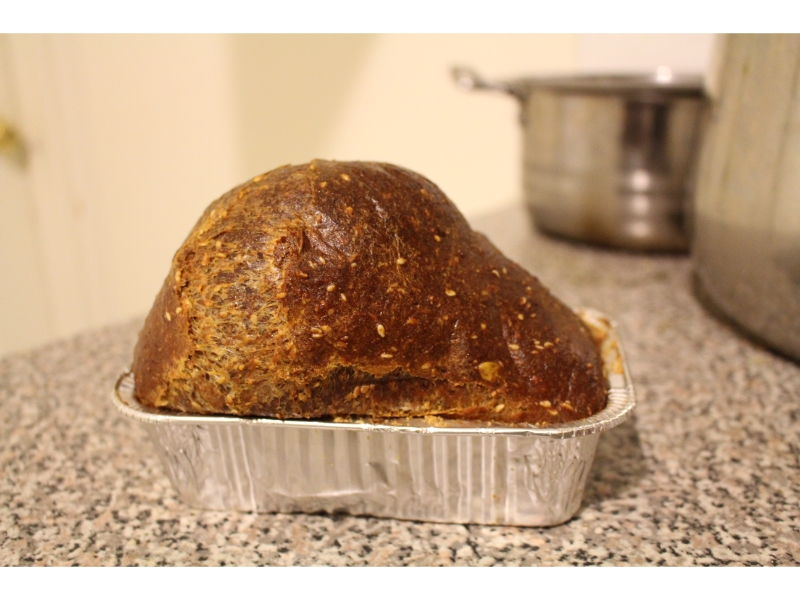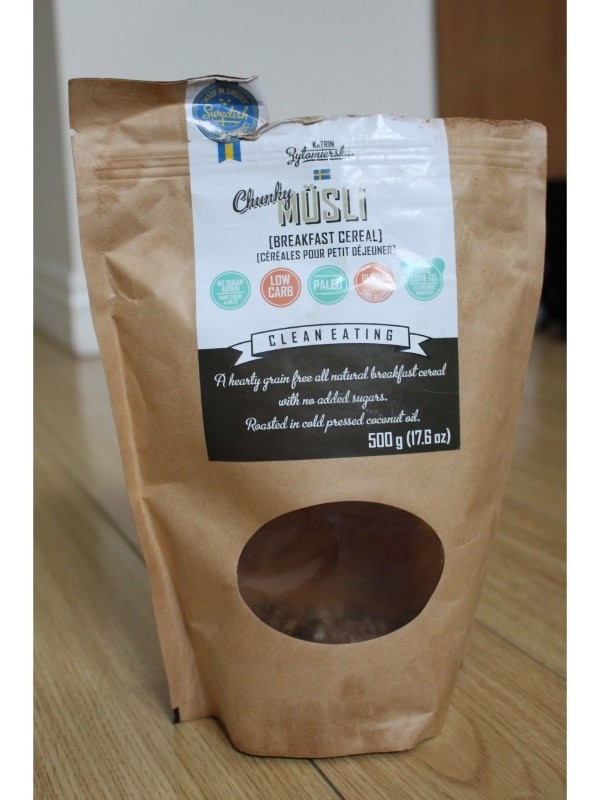 This thing is my favourite product. What it is, is a blend of many cinnamon-toasted nuts and seeds. It tasted just sweet enough and had the perfect amount of cinnamon. Not the dead powdered cheap kind that I always find in dollar stores, but I can actually see the little tiny brown specs of cinnamon. They're legit cinnamon–like, blessed from the sugar plum fairy herself. Upon reading the ingredient list, I discovered they used vanilla powder. I'm so impressed! I've never heard of such powder and I've never came across that in any other paleo-cereal brands out there.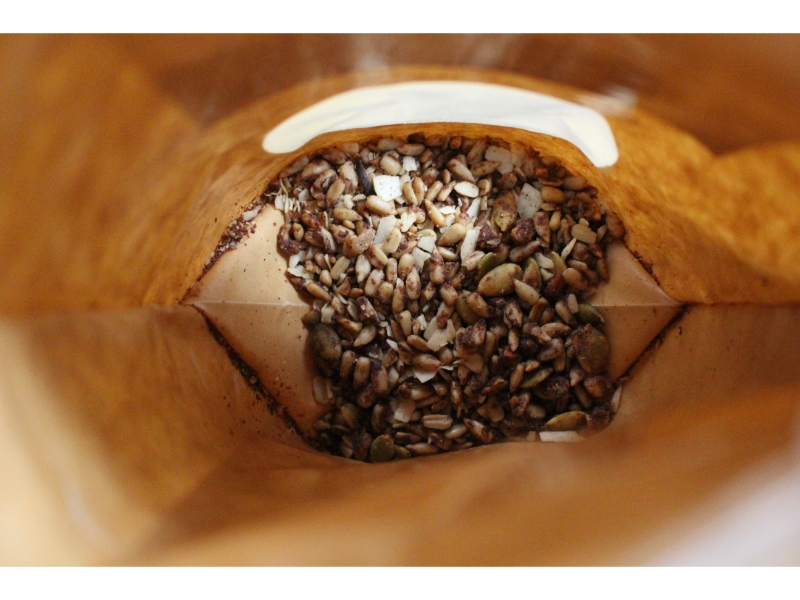 I LOVE that they have coconut chips and fair amounts of larger nuts, like pecans. I would've liked to see some macadamia nuts in this mix because those are the most ketogenic of all nuts, but that's the only thing I can think of that'd further improve this blend.
I highly suggest that you soak them in nut milk for 5 minutes before diving in.
Conclusion?
The quality of KZ is fantastic. I can just feel the labour and love from holding the products. I love that they put excellent quality into their mixes; these feel more special and "homemade" compared to typical paleo blends that are mass-produced in factories and all somehow feel monotone and "identity-less" in your hands. They're a great replacement for your typical crackers, cereal, and bread. Be careful though–nuts and seeds are definitely paleo, but make sure you still count the total carbs if you want to stay in ketosis. The carbs add up, and because nuts are so energy-dense, so do the calories. I heavily suggest that you don't graze, but rather portion your food out before eating because they get so addicting! I wasn't careful and consumed the delicious breakfast cereal within 3 days. Guys, there's like 20 servings in there. That's 2820 calories.
If anything, you have to at least try their breakfast blend. I love KZ Clean Eating, and I hope to see added lines of products in the future.
From now until November 29, you can get 15% off your order using promo code thefitty at checkout!
What's your favourite part in a granola/cereal blend? Are you a breakfast eater? If so, what type are you? Do you like to soak your cereal?
---