So I was browsing through my laptop and realized I had so many unposted food photos, like these:
With coconut flour.
With almond flour.
Now, I remember specifically why I didn't share the recipe on my blog. It was because neither of these donuts were perfected yet. I distinctly remember choking on my coconut flour one because I didn't add enough liquids, and coconut flour tends to be very dry and absorbs a lot of moisture.
I made a Nutella version for my little sister.
And one without for myself.
Now, I never did perfect the recipe because I returned this little donut maker for a waffle maker instead. I figured it'd better serve me since I can press sandwiches and make egg waffles with them. Not to mention make waffles themselves–only keto-paleo friendly, of course.
I think what these ingredients were were coconut flour, curry power, 2 eggs, and flax meal. Oh, and some salt.
And then another day I attempted lard cookies. I've always loved the flaky pastry crust of pies–apple pie, pumpkin pie custards… so I attempted to make one myself with pork fat because that's the secret to a nice flaky crust(besides butter, of course)! My "LardOokies" tasted real nice with some peppermint extract but I never snapped a decent photo of them. You see, they were so flaky that when I picked them up they crumbled in my fingers.
Flashback a year earlier. Last fall, I stood by the living room window eating some steamed pork ribs with parsley. I LOVE ribs.
On that note, I'm also heading back home today to spend Halloween with my siblings. I can't wait to go trick-or-treating with them and I wonder if I should myself, get some candy. I'm certainly young-looking enough to pass as a highschooler or middle schooler, but I don't have a costume. I remember last year telling myself I wanted to be a sexy ring master. That didn't happen so I vowed for it to happen this year. And well, this year, it's not happening as well…
Worst comes to worst I just enjoy the walking around while I see kids trick-or-treating. I checked the weather network to see what it'll be like the night of October 31st, and it just says cloudy! HOOPLA! Because the last 2 years, it's rained on Halloween.
Things I gotta get done this weekend:
my stagecraft collage
buying cotton and feathers and a sharpie
my list of things to bring back with me to university
doing some demonstrations for knives(my new job is to demonstrate them and I get paid with each demo, whether I made a sale or not)
On the note of Halloween, I wish a you happy and safe night filled with fun! Make sure that you make these…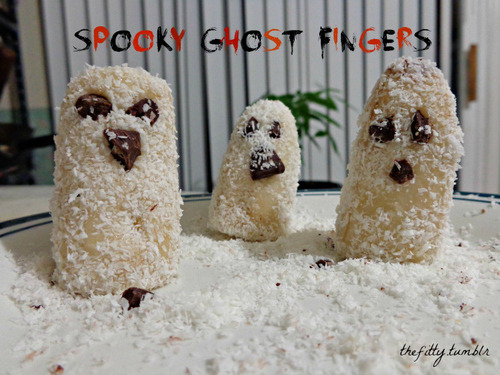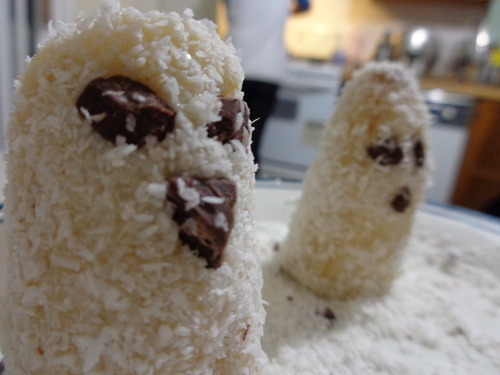 40 CALORIE SPOOKY BANANA GHOSTS!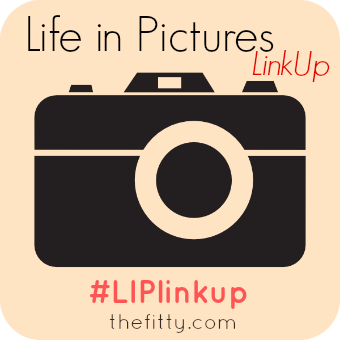 How are you spending your Halloween? Do you like scary movies or stories? Do clowns scare you?