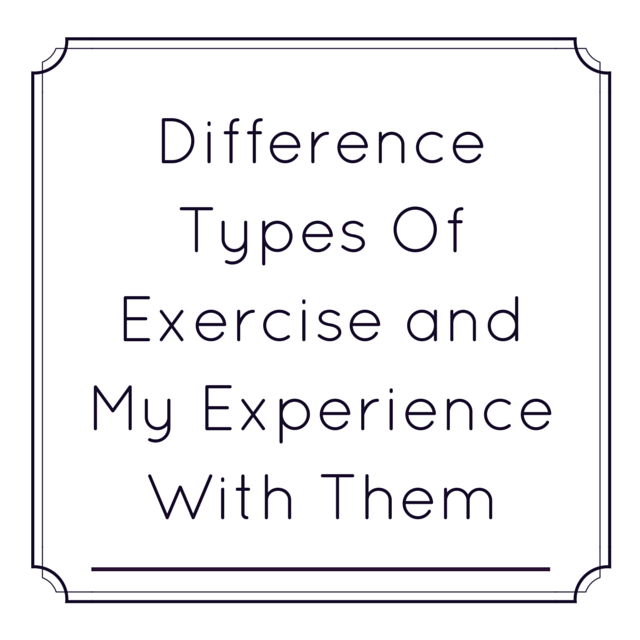 Okay, I love to move. So much so that I find spending my day with my butt glued to the chair simply exhausting, because I get mentally bored and my body starts twitching. So I shift positions often and will often even find myself in lotus pose! When I first started on a fitness journey because I was tired of being overweight, I started with pilates and running. I didn't really know what I was doing so I chose two random activities. Over the years, I expanded my rang to HIIT and Yoga as well, and to this day I typically either Run, yoga, pilates, or HIIT. It dawned on me one day as I was in China that I should go back to Canada and start with a fresh workout routine.
So here's a list of all the the exercises I've done!
Running
When I first started running, it was in 15 minute intervals. I found 30 minute runs to be extremely grueling and considered it a full day's worth of workouts when I first began. Now, I've proven to myself that I can endure hour long sessions PLUS another workout on top of that (like Insanity) back to back. It's amazing to see how far I've come and incredibly motivating to achieve even better! In high school I joined a cross country team and competed in a few races, making it to City Finals every time(so twice. Once in grade 10 by myself and once as a team in grade 11. In grade 12 I was not permitted to race due to being in a vigorous performing arts program at my school). I wanted to make it to OFSAA(Ontario Federation of School Athletic Associations) but that never happened. My proudest accomplishment was running 21 kilometers sometime last winter/spring and I hope to run marathons and even ultra marathons one day. I will no doubt join a running team on university. I want to make it onto the Varsity Cross country team but that is highly unlikely and super intimidating!
Yoga
I began Yoga in grade nine when one of the teachers offered a free morning session to all athletes on Friday mornings. In fact, it was required of all athletes to attend 2 fitness sessions a week on top of their sport to stay active and do well in their sport. Fitness sessions offered were yoga and HIIT. Although I wasn't involved in any sports, I went to these sessions anyway because I wanted to be active. When I started yoga, I couldn't touch my toes, my hands were a good 30 centimeters away. In fact, I remember being more unflexible that most people, but after 3 years of on-and-off practice, I can fold way past my toes, place my full hands on the floor and still have a bend in my knees. Currently I'm working on holding inversions without the wall. I can do a shaky Scorpion pose on my forearms for 10 seconds!
Pilates
Shall I introduce to you the woman who started it all? Cassey Ho is my biggest inspiration. I remember being so bored on the interweb one day that I stumbled on one of her workout videos. I thought, "eh, why not?"
Dude. I must've been reeeaallllyyy bored.
Bam. 8 minute into the workout I was sweating like I've never sweated before. I did everything on a soft mattress next to the computer head, which I turned to face the bed and I felt so alive and so tired. It was then I realized this is what I wanted to do. I loved doing this! I also didn't stretch afterwards because I wasn't so smart and woke up extremely sore.
HIIT
High Intensity Interval Training is by far one of the best workouts you can give your body. I have an intense love-hate relationship with my anaerobic threshold, which, to put in kid terms, is when your muscles start to fatigue and you want to quit because you are burning out. But that's where the real stuff begins, bro. HIIT greatly increased my post-workout caloric afterburn and makes me feel so awake the rest of the day. The great thing is, you don't have to do it as long as you do steady-state cardio to burn the same amount of calories. HIIT workouts are meant to be short so you can squeeze them into your day. I typically like to wake up and do them to be more productive the rest of the day.
Dance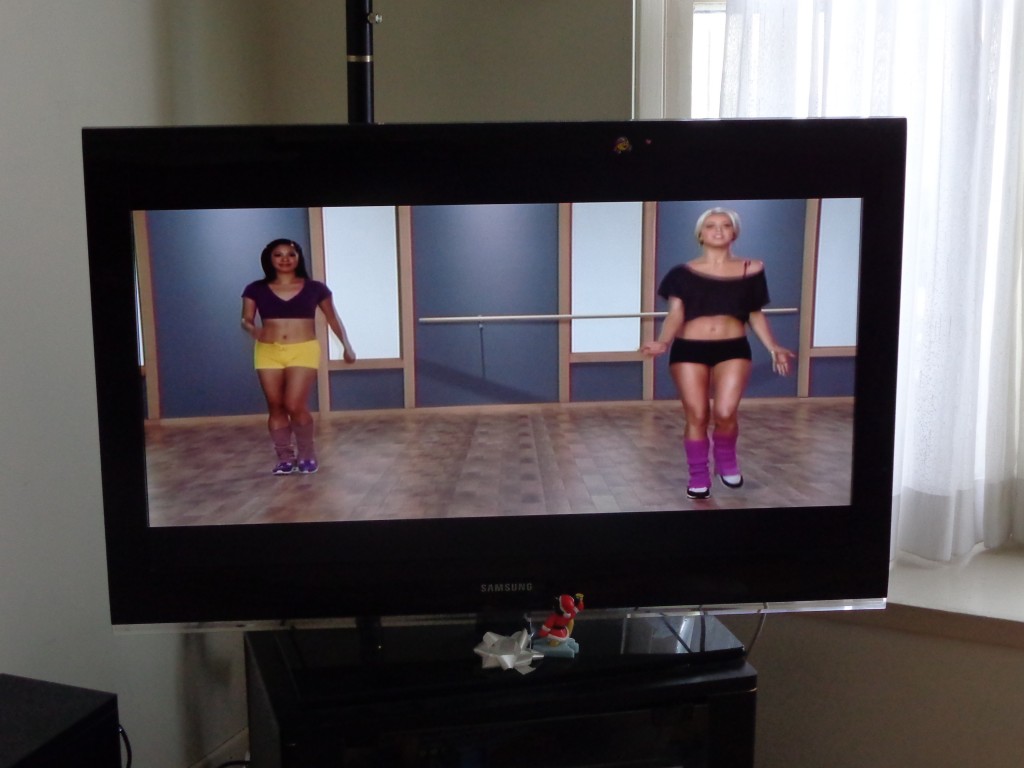 My favourite, favourite, favourite kind of workout!!!!! Remember when I said Dance is the "Happy" workout that doesn't feel like a workout? There's something about dance that is so liberating and empowering, especially Jazz dance I find. I love the femininity paired with the sassiness. In all aspects of my life, I have never been sassy or bold, perhaps the reason I love it so much is because I finally get to unleash that other side of myself that I keep tucked away. Last summer I took some dance classes and a ton a fun. I did contemporary, ballet, jazz, and ballet bootcamp. My inner thighs were sore and I never thought something like dance–especially ballet–would make me sore. I also learned what the hardest type of squats were. As a child, I took probably only 1 dance class, and that was ballet. I still remember my teacher–Beth, short for Elizabeth. After that I never danced again, and that is one of my biggest regrets. If I could go back in time, I'd grow up to be a professional jazz dancer(and maybe compete in So You Think You Can Dance!).
Crossfit
Okay this one I'll admit I've never done before. But it sure looks badass and quite similar to HIIT.
Swimming
"You swim like a dying fish" –said my friend.
Question: How does one not find breath control to be exhausting. ?????
Sports
People say I'm so fit (just beacuse I have a passion for movement) so they also assume I'm really good at sports. WRONG! WRONG WRONG WRONG! Why do you think I'm good at fitness? Because I have endurance–not hand-eye coordination. I cannot kick the ball towards you, and I cannot aim for the life of me. If I were a toy, that'd be my disclaimer! I still wish I was good at a team sport though. I'm working on it.
Skipping
I used to love playing double dutch at recess!
a linkup with Amanda and Heather.
What kind of exercise moves you?
---