What is "Life In Pictures"?
Take as many pictures as you want throughout the week or day to recount the things you did avoiding as much text as possible. Your job is to guess what happened! For more info,
click here.
Here we go!
---
I honestly did not think this day would happen for me. Why? Because I didn't expect to go to prom. I didn't feel like I deserved it. I didn't feel like I had many friends to spend time to party with. I didn't have the money to go, but somehow, I made ends meet and this happened for me, just like the athletic banquet! And like the athletic banquet, I had a blast and I had so much fun, despite not having any close friends at school. Despite the fact that I felt like a loner at school and spent the majority of my time on my phone and disassociating myself from the superficial, demanding and rich girls at school that I could never live up to and the super cocky and witty guys in my class, I still had a wonderful time socializing and taking photos with everyone.
I've had problems fitting in–and always have been the misfit!
I had the best time at Prom. I don't regret going at all, like I feared I would've!
So first of all, I arrived at Kayla's house and we prepped our outfits together, changing and putting on makeup. I curled my own hair and I'm not even cosmetic-smart. She did liquid eyeliner on me as I panicked between choose between two dresses; the purple one or the red. The purple gives me more bust and hips, but made me look like a flower bud while the red one was more "night-club" and sexy.
(haha, she looks like a monkey!)
Both looked good on me, but I went with the red one who gave me a more mature look. Kayla disagreed with my choice, but I'm happy with my decision because it made me feel more confident in my skin. Besides…
LOOK HOW GREAT I LOOK!!!
I'm all dolled up for once?! Not wearing baggy hoodies and yoga tights? Everyone who saw me AT prom was like, "Oh my god…Linda?!", like I was a whole new person!
After the prep, we hurried over to Lucas's house(Kayla's boyfriend) to get in his Limo. I initially wanted to surprise my date by blindfolding him throughout the ride and then revealing my look as we arrive at the scene, but I didn't…what ended up happening was that Daniel( egg boy ) stole my idea and told kayla to blindfold me instead! This doesnt make sense to me because I think the girl has more to show and should be the surprise, but anyway, refusing to mess up my makeup, I complied and closed my eyes. I stayed blind as we hopped from car to the limo. Just before Kayla, me, Daniel, and Lucas(and two other guys) got into the limo, Daniel said, "wow!" as he saw me(and I smiled), but I still didn't see him because my eyes were closed. Oh yeah, remember his promposal?
And then I opened my eyes.
He looked young! He shaved, and he wore a red bowtie which matched my red dress. I'm so glad I went with the red dress and he was glad he ditched his grey tie!
And being the loveable odd person he is, he brought with him a liter of chocolate milk, a comb, and a container of gel.
And off we were in the limo. My very first time in a limo.
Stay tuned for part 2!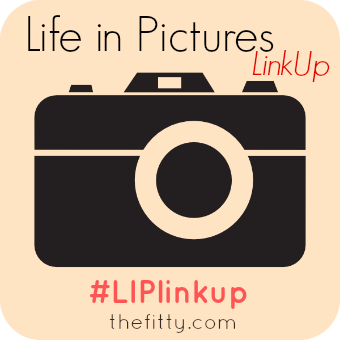 For more information and FAQ's, click here.
Linda's Links(me):
Facebook | Twitter | Instagram | Pinterest | Tumblr | Bloglovin | YouTube | Google+
What was your prom like? Did you go with a date?

---