What is "Life In Pictures"?
Take as many pictures as you want throughout the week or day to recount the things you did avoiding as much text as possible. Your job is to guess what happened! For more info,
click here.
Here we go!
---
(ps-there was an error in this #LIPlinkup. Since I announced it, there's no going back but I realized that I had two of these blog hops held weekly back to back, when it really is held biweekly, so this one was supposed to be next week. Oh well! The next #liplinkup #24 will be on the 15th of May now)
Currently…
…in Musical Theatre, we're prepping for our may show:
…looking for a social media assistant
Honestly? I can't handle all this social media with just me. I'd love to find like a "housekeeper" for my blog. Just like how a cleaning cleans the house, does laundry, and maybe even the groceries for you, I need someone to do photoshoots and hashtags on Instagram for me, schedule blog posts and add my link to linkups and such. I just don't have time or the energy to do all that, believe it or not. I have school, a part time job and my own personal well-being to take care of. But haha, where am I going to find a blog-keeper like that?
…reading "Mystic River" for English class to compare to Lovely Bones(hello, essay).
…injured after this run:
and daydreaming about running a half marathon again(LINK). My foot hasn't been getting better no matter how I rest it. I try massaging it, doing yoga, not standing for long periods and I notice that it's only slightly better first thing in the morning when my legs are still stiff, but as the day goes on, the pain gets more and more noticeable, and depending on how I lean my weight in my legs, I can still run and jump, but it's still a nuisance and can get pretty bad when irritated when I step on it in the wrong sweet spot. Maybe it's a nerve? I'm going to test running and doing HIIT workouts on it without the expectation of doing as well as I did before I got injured.
…overeating at Chipotle
Many of you have been rooting for me to get the job over at Chipotle's! (Here's part 1: the first time I've ever visited the place, part 2: Thinking about getting hired, part 3: the entire hiring chronicles!). One of the great blessings and curses is free meals on days I work. I'm a huge bargainer. You throw the word "FREE" at me and I'm a free woman with no self-control. To keep things really light and short, I ended hugely bingeing each time I had a shift there and ate so. much. food.
No, you don't get it. it's more than that.
more.
more.
MORE.
Yeah. It was crazy(keep in mind one bowl can range from having 500-2000 calories, really depending on what you put in it and on the side). So I'm slowly trying to incorporate more self-control and mindful eating there, either by getting smaller portions that don't make my stomach painfully full or bringing my own food. I sure hope I get sick of their food, though so it wouldn't even feel like a compromise! I asked a co-worker how long it takes to get over the obsession to which she replied, "6 months." 6 months?! I go to China in three, then coming back the whole process'd start right all over again. Oh, brother.
…battling the chips
…and a revelation
My shifts at Chipotle are crazy.
I have full time school and then I'm working after school until late night hours, then I commute back home which takes 90 minutes, sleep, and repeat the process all over again. I don't have time to breathe, to do the things I love anymore, or blog.
(A part of me very much wants to quit).
To give you a heads up, you might be seeing me blog less this week, but I really want to say thank you for sticking by me through the thick and thin, through my weight loss, battles with family issues, through my entire life journey. Thank you, thank you, thank you.
I love you guys a lot, I wish I had more time to spend on tumblr to say all the things I want to say, but I simply don't have the time or energy right now. I hope to be back at it very soon.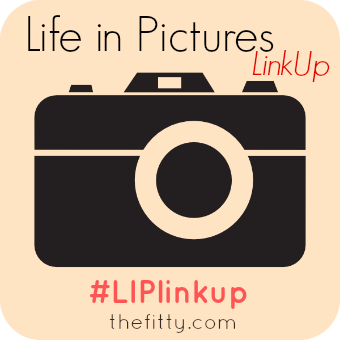 For more information and FAQ's, click here.
Linda's Links(me):
  Facebook | Twitter | Instagram | Pinterest | Tumblr | Bloglovin | YouTube | Google+
What are you currently crazy for, or wishing for?

---