What is "Life In Pictures"?
Take as many pictures as you want throughout the week or day to recount the things you did avoiding as much text as possible. Your job is to guess what happened! For more info,
click here.
Here we go!
---
 April 28th marks my 18th birthday.
What?
That's right. I'm legal now >:)
The older I got, the shorter my wishlist became. Does anyone else resonate with that? (does anyone remember last year's quest bar giveaway, by the way?)
I've always wanted little bits and pieces of random things, but all in all, I just want to not ever be in debt(aka, please, could I win the lottery?) but since that's pretty unrealistic, I guess I'll have to settle for the little nonsensical things that give me a little bit of pleasure every time I see/use them:
A Spiralizer
Duh! This is one of the hottest new kitchen gadgets. I can certainly see myself using this on zucchinis to make low carb pastas.
An Ice cream Machine
Because who doesn't love ice cream? I used to try really hard to make it manually by freezing my ice cream mixture in the freezer and mixing it every 10 minutes but that got tedious and the result was literally crushed ice. Not. Ice. Cream.
A Tote
I have so many things to carry! I'd love a big comfy bag with a solid bottom so I can fit my wallet, food, cards and possibly even running shoes.
I just love totes.
An Amazon Gift Card
You can find anything on Amazon. Period.
Coconut Butter
Because I've still yet to try coconut butter in my life! My friend mistakenly bought me coconut oil when I said for coconut butter because she couldn't tell the difference. Thanks, Kayla. I guess I could still use the coconut oil for other purposes.
The Ketogenic Cookbook
Written by two of my favourite authors of all time–Jimmy Moore and Maria Emmerich.
The Art and Science of Low Carbohydrate Performance
A fantastic book for keto athletes. I've yet to read this book but it's on my list! I am so up for optimizing my athletic performance, especially in HIIT and endurance workouts.
Hint Water
I've only seen these products at Cassey Ho's conventions but I've never tried them for myself yet!
And some other things not found on the internet:
a trip to Europe
a week's escape to a resort & spa
a nice night at a hotel with room service
 and again, winning the lottery would be nice.
Just saying. 🙂
All in all, I don't know what to do or ask for for my 18th birthday. I always imagined it would be some sort of great, expensive event where I do something dramatic, like travel on my own or host a big party, but now that the time's finally come, I can't seem to find the time or money to afford any of that. But I don't want this to be a boring old, any-kind-of-day birthday. Let's face it; my past few birthdays have been extremely uneventful to the point where it almost breaks my heart that it was even considered a "special" day.
SO WHAT THE HELL AM I GOING TO DO??!!
On another note for you guys, Swanson's Vitamins was kind enough to sponsor this event…enter below for a chance to win $50 to their online shop for supplements, food, and personal care products!
$50 Swanson Vitamin's Giveaway
a link up with Amanda, Heather, Katie, and Becky.
---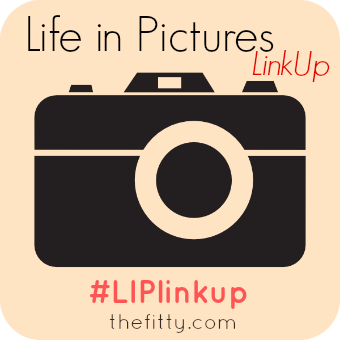 For more information and FAQ's, click here. Linda's Links(me):
Facebook | Twitter | Instagram | Pinterest | Tumblr | Bloglovin | YouTube | Google+
What did you get for your 18th birthday? What should I do for mine?
---