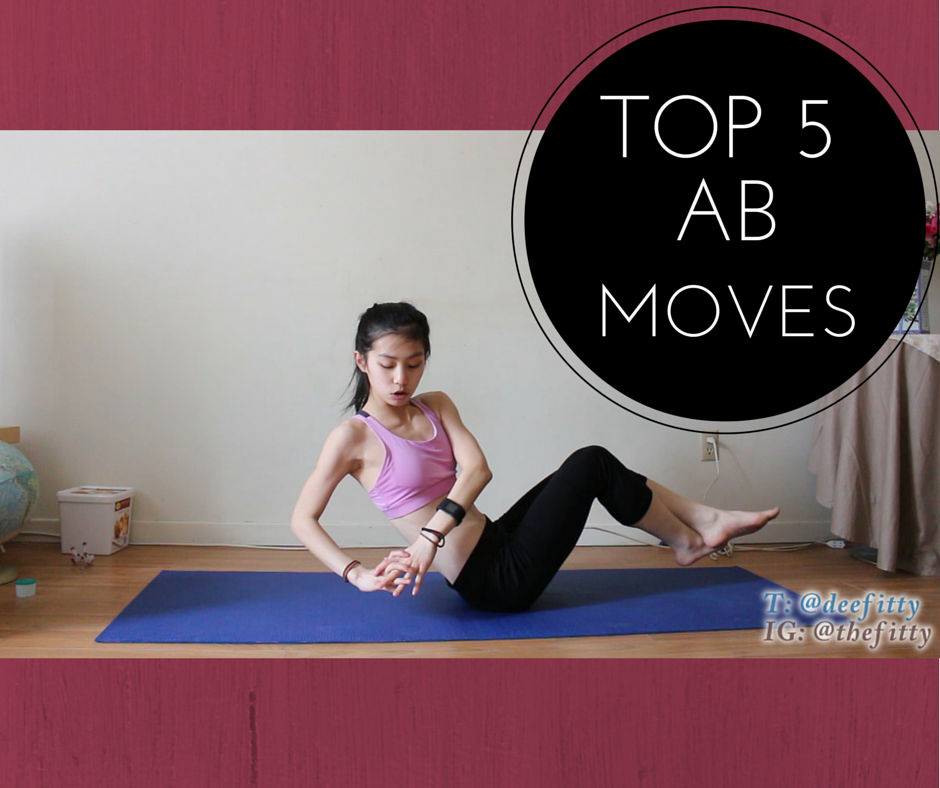 Want abs like mine?
I've compiled some of my favourite, secret-ish moves that I use to get strong abs. And, paired some some great eating and cardio sessions, you can shed off the fat and get a defined look. So I made a video for you to follow along.
If you have time, see if you can do this workout back to back(so twice through) with as little break as possible. I filmed this in my living when my family was out so I could have some privacy and shamelessly strip off my top to reveal some skin.
Some of this moves(in non-chronological order):
Double Leg Lift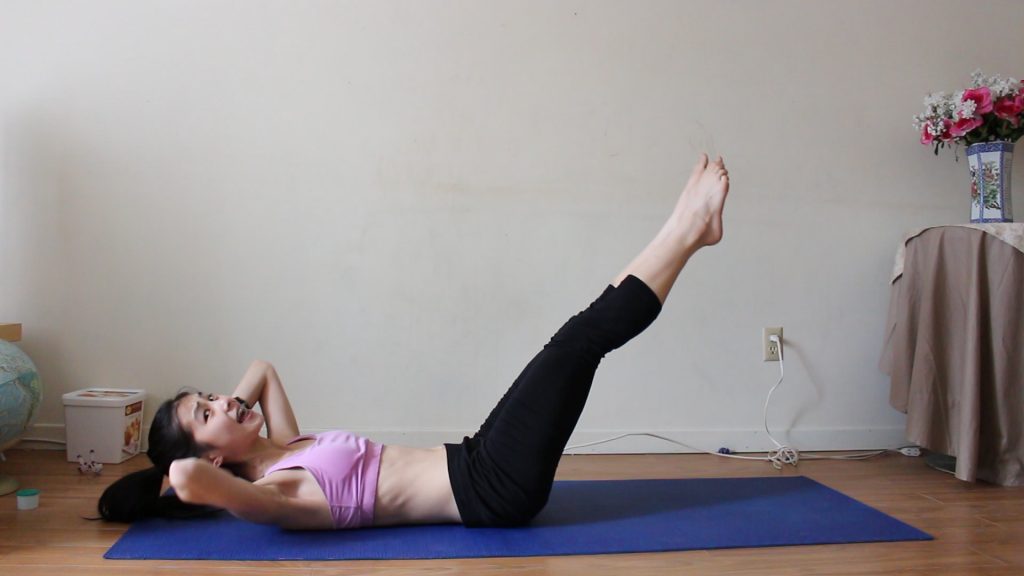 It looks like I'm saying, "Yikes," in this double leg lift!
Reverse Crunch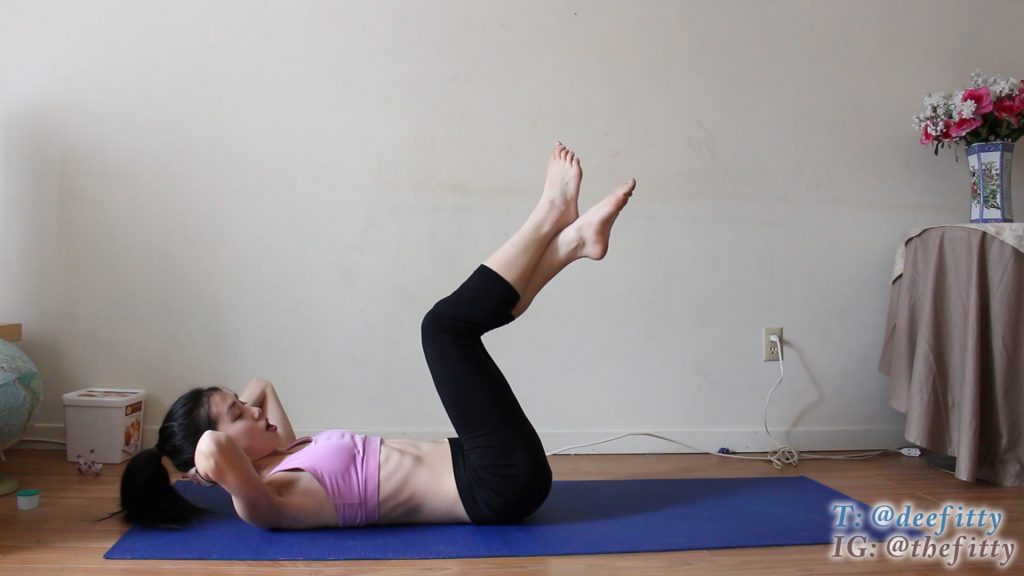 Keep that tailbone off the ground!
Butterfly Kickouts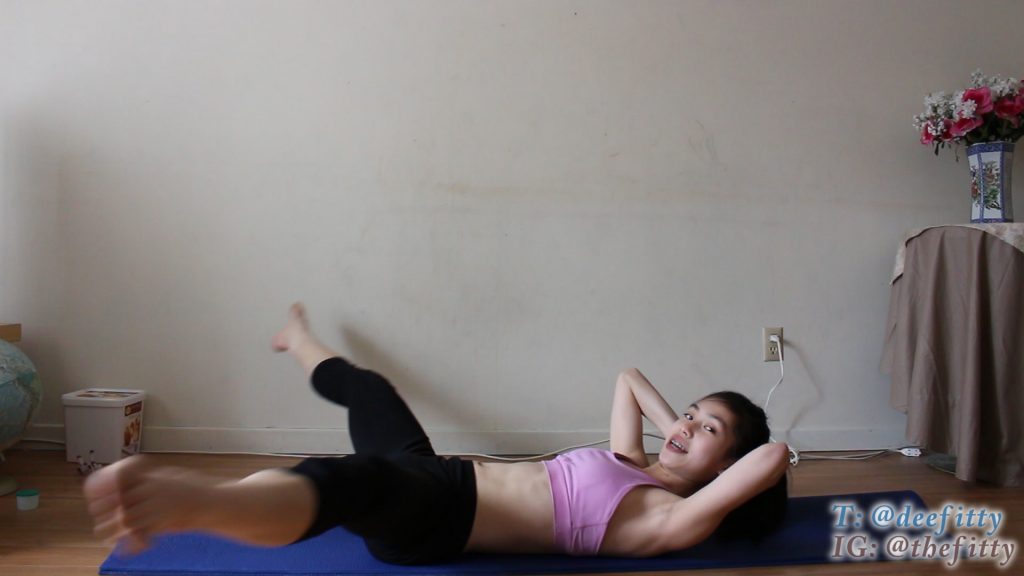 Otherwise known as "D"-kicks
Wait.
Teehee!
(I'm so mature)
Single Leg DROPS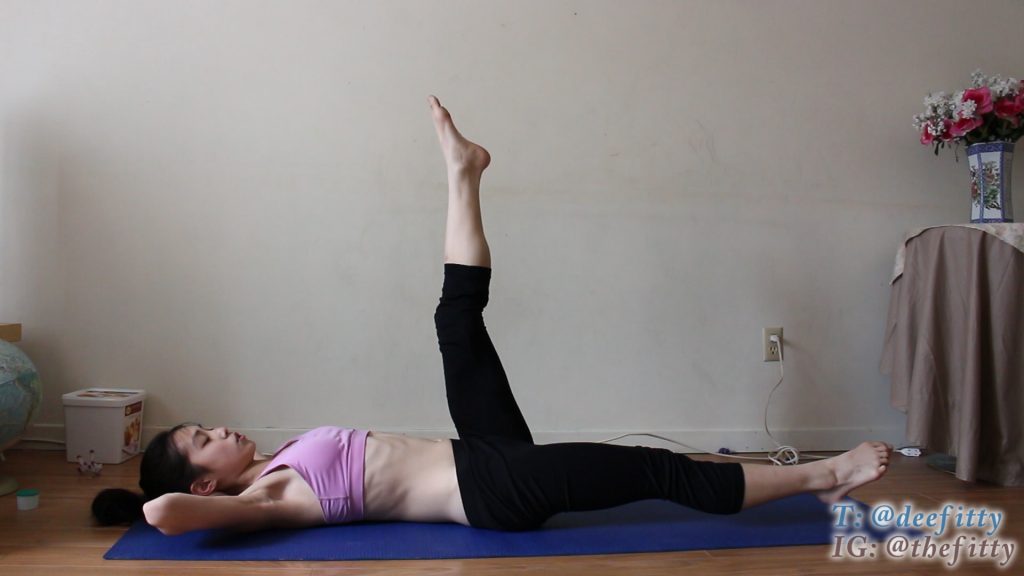 That's right, not LIFTS, but DROPS, because drops are harder and I've complied only the very best moves for you.
Elevators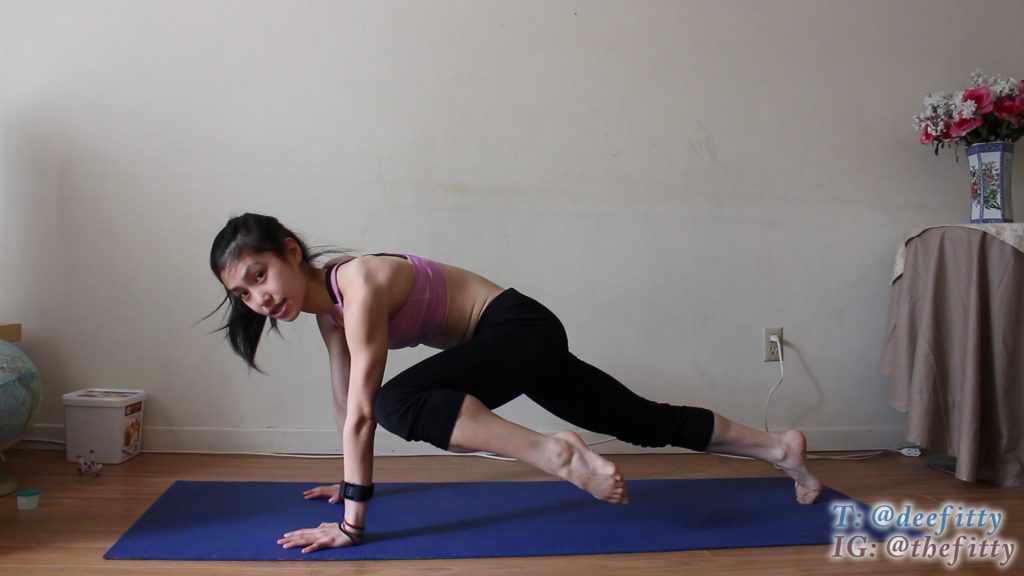 I bet you've never seen this move before. Fancy, huh?(not really, just hard!)
So if you've done the video in its entirety, you'll find there are a few moves more than 5, but only 5 main ones. Make sure you're subscribed to my Fitness Channel and my nonsensical vlog channel on youtube to make my youtube dream come true! 🙂
What did you think of the workout? On a scale of 1-10, how hard was it?
Most hated ab move?
What kind of video would you like to see next?
a link up with Amanda and Heather.
---