What is "Life In Pictures"?
Take as many pictures as you want throughout the week or day to recount the things you did avoiding as much text as possible. Your job is to guess what happened! For more info,
click here.
Here we go!
---
7:22am: I wake up 8 minutes before my official alarm. I feel good about sleeping in a little bit. I check my sleep cycle app which says I slept for 8 hours. I want to opt for 9-10, but if I usually wake up at 6am to workout, that would mean I'd have to be asleep by 9pm, which never happens with two smaller siblings in the house.
7:23am: In the washroom I wash my sleepy face, content from the snugness of my bed and head back to my room where I turn on the laptop to run my daily e-errands.
8:16am: I finally get off the Internet and stretch a bit. If I'd woken up earlier, I would've done a full yoga routine but time did not allow me to today, and I wasn't extremely upset about that. My stretch was long and slow; more like hatha yoga than vinyasa, which has a lot of flow.
8:45am: I quickly uploaded my resume to google drive so I could complete my chipotle application via mobile at school. Then I threw on some clothes and prepped my lunch, dinner, and snacks all the while listening to a podcast from Shaun T. I love that guy and I can't wait to get back into my workouts after the rest period.
9:20am: I head off to school and know I'm going to be late. The performing arts program has a strict punctuality policy and you typically get penalized for unprofessional behavior, but a part of me doesn't care today, because today(Thursday March 12) is the last day I'm going to school before March break(im skipping school on Friday because nothing is happening; coming to school would be a waste of time) and I won't see the teachers until after the break. Besides, I'm generally a responsible student, they know, so it's okay to be bad 😉
10am: As I commuted to school, I started writing this: what I'm doing at this very moment. I finished writing this note at 10:02am, hehe.
10:20am: I arrive at school to attend warm up. We work on reblocking choreography for the show tonight based on the notes we received from the previous night. Usually, our last night is our best performance because of all the revamping.
12pm: Finally a lunch break. I eat steamed pork skin and fat, Thai oyster coconut soup, and keto fudge ice cream, all of which were homemade. I drank almond milk. I sat with a friend at lunch today and we talked about her stresses and anxieties over some food. I tried comforting her the best I could, but I felt like I did a cruddy job because truthfully I felt pretty stressed myself from rehearsals and a shortened break. I would've wrapped my arms around her and say things instead of talk to her so matter-of-factly, I hope I didn't seem indifferent to her problems, because I honestly cared!
12:30pm: I log onto the computer to quickly fill out my Chipotle application like I promised
12:40pm: I didn't get to finish and had to leave again. We have a matinée show for little kids at 1pm and I had to get on makeup and the whole jazz. I ended up not putting on make up and getting away with it because I'm usually all the way in the back, haha!
1:40pm: Tiredness started kicking in. With the show still going on and myself done with all the numbers I was involved in, I laid in the dance room until the show was over.
2:55pm: The show finishes and we gather in the auditorium to revamp once more some of the smaller numbers, one of which I was involved in. Everyone else was dismissed until showtime and my friend and I originally planned to carpool to her place to chill out, but with me staying behind for "Marieke", she had to leave without me. I felt grumpy but sucked it up.
3:20pm: The director changed her mind and we weren't going to revamp Marieke anymore! Instead they decided to revamp it 45 minutes before the show began, and they also announced that the principal had bought 40 boxes of pizza for the cast of 150+ people, but half of these people have already left, having been dismissed! I wanted to stay for pizza, but at the same time my friend texted me and said her mom was running late to pick her up, so if I wanted to come over I had to get to the parking lot right then! Well, I ain't staying inside the school just for food, I wanted to chill out elsewhere, so I grabbed my stuff and bolted out the door!
4:05pm: We arrive at her place and watch American Horror Story season 1 Episode 2. I was so happy that Vivien said she was going to move out of the house!
4:50pm: I eat some cheese from her fridge. Extra sharp white cheddar. I should've taken food pictures today at her house.
4:51pm: Okay, I had some more cheese. And more cheese. I ate a lot of cheese. This time old cheddar. It was orange.
5:00pm: Gillian, her mother and I go out to get subs at subway. I tag along because, why not? I don't order anything but her they got three foot-long subs: meatball marinara, tuna, and egg salad. Gillian goes to shoppers to buy a bag of candy and chocolate to snack on backstage for the show.
6:00pm: after getting back to her house, everyone(Gillian's siblings and her one cousin) dig into their six in subs that was cut in half. Her mom eats half of the foot-long meatball marinara and I get the other half. I scoop out middle portion of the sub and place it on a bed of spinach and romaine lettuce, add some more cheddar cheese(I know, I know), and make a salad that way. For "dessert", I mixed cream cheese with peanut butter(they didn't have anything besides peanut) while her mom cut up cantaloupe.
6:15pm: I lounge around until showtime. I talked to Gillian's little sister who's fond of her accomplishments in art and dance, apply simple make up, eat cheese, and listen to music.
Do i look like a two dollar prostitute with my cheap makeup for the show? I honestly don't have a clue with makeup and I look like a clown.
Well, I think I look pretty.
6:30pm: We leave for the show! I get there just in time to catch the revamping of Marieke.
7:15pm: I drink some carbonated pop and we begin warmup. The first number up was the opening song of Sweeney Todd.
9:30pm: the show ends, I go home and throw myself on the bed. It's 10:10pm at this point, and I really shouldn't because it's bad before bed, but I check my social media and read blogs anyway.
As you can see, no workouts whatsoever, which is highly different from what I'm used to. Next time I talk about why I took a full rest week!
---
a linkup with Amanda(for my thoughts out loud), Becky(for how I treated myself with the show this week), Jenn(for the cheese I ate), and Heather and Tab&Erika(For Friday wrapups).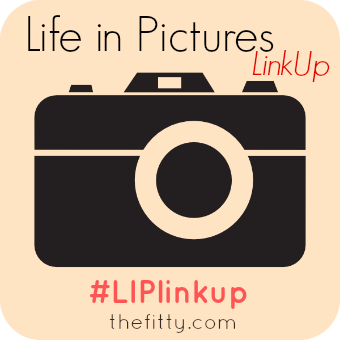 For more information and FAQ's, click here.
Linda's Links(me):
  Facebook | Twitter | Instagram | Pinterest | Tumblr | Bloglovin | YouTube | Google+
Have you ever been to an audition?
What do you do after a binge? What do you usually binge on? How do you move on?
---