What is "Life In Pictures"?
Take as many pictures as you want throughout the week or day to recount the things you did avoiding as much text as possible. Your job is to guess what happened! For more info,
click here.
Here we go!
---
a linkup with Amanda(for my thoughts out loud), Becky(for how I treated myself this week; in this case, the binge food), Jenn(for what I ate lately), and Heather and Tab&Erika(For Friday Wrapups).

I don't know what happened this past week, but it differed from my usual week, in a few good ways and a few bad ways. To sum up the week, I had an audition, I happily skipped school, I didn't exercise(not legit, anyway), and I binged.
Oh my god, I binged. And more than once(although I only recap the Friday one here). To say I was disappointed in myself is an understatement., but I'm actually taking it pretty well compared to what could have happened in the past(which would be feeling even more low about myself).
I'm almost afraid to admit this because of internet critiques out there. See, when you're not the "perfect" fitblr or whatever health blog out there is, you get called out for it and hated on. That's not what I want. I want to be real to myself, and to my fitties out there(you guys). Call it a binge, an emotional eating session, or whatever you want to call it–I call it a binge. And boy, did it feel horrible, but I'll get into that a little later in this post. There have been so many changes in my life lately that I almost want to break it into separate posts: fitness, diet, life latelys, auditions, finding peace, family crises…but there'd be too many posts and I want to sum it all up into one post to save myself the labor and to also keep you guys(fitties!) up to date ASAP. As you know, I blog weekly on Fridays, and last week, I didn't get a new post up. If I split all of these categories into separate posts, it'd take like, 4 weeks and by then else has happened. Let's recap…
Thursday
https://instagram.com/p/ztBOACTcOm/?modal=true
I spent Thursday skipping school intentionally for the first time to spend time doing homework and journaling at Whole Foods. I don't know why, but that Wednesday night I thought to myself, how great would it be to spend an entire day at two Whole Foods with my laptop and journal to study and work, and also eat the samples there and explore the place? The thought was quickly chased with, "Why not?" I've never been away from school due to sickness, and nothing important was going on in school that day regardless. So…why not? If I were to pick a day, any day, to be away and take full advantage of it, the next day would be the perfect day. So I went with that impulse and skipped school! That morning, I ate a whole lot of chicken, packed my work and went to two separate Whole Food locations(just for kicks because I love that place so much), one in the morning and one in the afternoon. I didn't end up getting much work done as I was having too much fun browsing the store, reading labels and also sampling food. Lots of feta cheese I ate, and they were in fat blocks. Yum!
https://instagram.com/p/zxgpTHTcLz/?modal=true
Friday
On Friday, I went to an audition for post-secondary. I was auditioning for the Musical Theatre program, and my materials of choices were:
Happy Song: Taylor the Latte Boy
Ballad: I dreamed a Dream
Monologue: Sherry from "Independence" by Lee Blessing
I woke up nice and early and ate lots of bone marrow before heading out for the hour long drive that would take me to the 7:30am audition. My dad drove me and spent the day there; the audition lasts for the entire day and originally, I planned a fast for that day because I couldn't be bothered to prepare food to bring with me which takes time to cook and also space in my bag, but since I wasn't going alone, it was only appropriate my dad see I bring food. They're kind of a hawk about "being a proper, average human being", whatever that means to them. Apparently that means doing what's common among everyone else. As usual, bone marrow was delicious.
https://instagram.com/p/zpWjyZzcJZ
Not exactly taken the morning of the audition, but it did look somewhat like this except with more bones. And marrows. And now we begin the binging part.
The Binge
Upon arriving, the entrance was greeted by danishes, coffee, muffins, and pastries all from what looked to be Tim Hortons. Naturally, I flour and sugar are the biggest no-no on a keto and paleo diet, and yet, I found the longer I waited and stressed about my upcoming audition as I waited to be called for the dance assessment, the more I gravitated to the food. At first I started talking myself into it. Slowly, I was seduced in and gobbled up 3 danishes, 4 large muffins and 2-3 cups of coffee with about 20 of those mini 10% cream cups in it. I wish I was kidding! Oh, and an artificial sweetener with dextrose in it too, must've been Twin Packs Sweetener. I wasn't hungry at all. I wasn't even hungry when I woke up and ate bone marrow that morning. I was stressed and nervous.
Oh my gosh, The guilt. The shame. The impulse I had was completely irrational and if I could go back in time, I would undo it all. It was the best and the worst. At the time, I allowed myself to enjoy and savor the taste, because in all honesty, 
if you're going to screw up your diet,  you might as well enjoy it, right? It'd suck to screw up and hate every moment, but it's far more advantageous to screw up, and enjoy it while you can, right?
Granted, I overate my portions way too much, and at the end of the day I was burping oil in my throat and bloated, and gassy and experience a sugar high and a sugar crash. I felt hot and gross and anxious as a result, but I don't think it affected my audition performance at the time. I think out of all the treats I had, I like the puffy pastry edges of the danish. :)And so, by 10am I had already ate en entire week's worth of calories.
But I wasn't done.
The dance assessment went like this: we had warmup, a simple ballet sequence, across-the-floors, then a jazz choreography. I thought the jazz choreo was never going to end, as twice I thought the routine was done. My jaw dropped both times when the student-teacher said, "shall we move on?" I could hardly remember everything! We danced to "Hair" from some musical I'm not sure. I think I did alright. I tried smiling through the whole thing, even the parts I had no idea what I was doing because in music theatre, you gotta fake it till you make it! At 11, the dance audition ended and I wasn't called back until 1pm for a music apptitude test, which is basically testing your musicality ability through memory, sing-backs, and rhythm tests. It was done in a single room with just you and a pianist, and people go in one by one. During the wait time I got lunch(yes, as if I hadn't had enough!) at the cafe. It was there I found my newest obsession:
https://instagram.com/p/0Bnd_fzcDW/?modal=true
Sour cream.
Out of everything I ate that day, this was the one thing I did not regret. It was sooooooooooo worth the treat. I can't wait to try to recreate this back at home, or maybe I'll go to Chipotle and order a taco salad like this to compare. What's the secret ingredient, I wonder? Couldn't possibly be the shredded marble or sour cream, could it? Any Mexicans out there?
The Audition
At 3pm, I had my final test: the monologue and two songs to perform for a panel of 11 judges. By far the most crucial component of the entire audition. If you can sing and act, you've got it. It didn't matter if you can't dance–a simply choreography would you given to you on stage and the dancers around you will make you look good, but you better sell your solo! So I got up in front of the panel, who must've been tired from seeing nearly 300 students perform but who were still pretty friendly. Slightly self-conscious, I handed my music sheets to Chris, the accompanist and walked to the center of the room and placed my weight on top of the "X". I didn't feel adrenaline like I thought I would. I didn't hear my heart pumping in my ears and I didn't feel alive like I did for my high school arts audition, in fact, I felt a little too calm for my liking. Calm, and yet, small and self-conscious from not having a good warmup for my instrument(my voice, my body). As the piano started, I sang the best that I could and stayed in character; sweet, and hopelessly-in-love Linda, and woeful Linda for my ballad and ended with an ecstatic Linda for my monologue. It's not my style to go from happy-to-sad-to-happy and I wanted to knock the two happy performances back to back before embarking on my ballad, but I didn't want to be too fussy with the judges. Besides, dropping into character at a moment's notice is a valuable skill set. With "Taylor the Latte Boy", I was able to make them giggle doing Taylor's hunky impressions. With "I Dreamed A Dream", I thought of my father and mother who made me so sad, and I don't know what I thought of for my monologue but I tried my best to be as over-the-top, musical theater as I could.
One of the judges asked me what my favourite animal was, and truthfully, I didn't have one. I pondered for 5 seconds and quickly jumped to something I thought I could work with, because I had a hunch what he was about to ask me.
"I guess a gorilla." I said, not wanting to take too long to answer.
And he asked me to perform my monologue as a gorilla.
I sucked at improv and any kind of comedy thing! But I gave it a shot and forgot some of my lines while I grunted and squatted low, and acted even a little gangster. I got a few chuckles! After that, the same person asked me who my biggest inspiration was, and no doubt I answered Cassey Ho of Blogilates. I started getting a little bit emotional as I talked about how our struggles with our parents were so similar, and she was living the dream she dreamed of and I aspire to be as happy and successful as she is. I told them about how her parents crushed her dreams of becoming a fashion designer, as my parents crushed mine for performance. At some point, my voice cracked and I couldn't hold back the tears. I said I couldn't see myself living in any other field, that the arts set me free and I fell in love and I wouldn't do anything else for a living.
"I'm so blessed to even be here at this audition," I distinctly remember saying.
Looking back, I don't think I was loud enough over the piano to really fill the space with my voice and energy. I didn't get to show off my higher chest voice range which is one of my strengths., but I'm super happy that I went for this audition, played a gorilla, and expressed my true feelings to the judges. I'm waiting for the results and I don't think I'll get in like didn't with Juilliard(and the the night leading up to it), but I can't say that I'm not proud for trying. Who knows, maybe I'll try again next year. :')
And thus ends my weekend of eats, treats, binges, and auditions.
---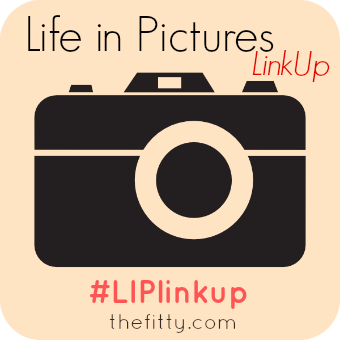 For more information and FAQ's, click here.
Linda's Links(me):
  Facebook | Twitter | Instagram | Pinterest | Tumblr | Bloglovin | YouTube | Google+
Have you ever been to an audition?
What do you do after a binge? What do you usually binge on? How do you move on?
---