What is "Life In Pictures"?
Take as many pictures as you want throughout the week or day to recount the things you did avoiding as much text as possible. Your job is to guess what happened! For more info,
click here.
Here we go!
---
a linkup with Amanda(for my thoughts out loud), Becky(for how I treated myself with these foods), Jenn(for what I ate lately), and Heather(for Favourites Lately).
**This #LIPlinkup post was put up 1 week early; usually this doesn't happen, but if you're linking up for the Feb 27th party, this is it. Scroll to the bottom of the post to add your link! The next part will be on Friday 13th of March**
Okay, I know I said Life in Pictures was going to be just that–life explained in just pictures, but the reason why I've been "cheating" with that and posting text with it is because I only blog once a week, if you haven't guessed it already, and I just have some things to say! That being said, the purpose of life in pictures is to aid you in saving time from writing all that jazzy jazz text and just having a photo dump–story style.
So…let's dive in. Who can forget the crazy eats this week?
Chicken Burga Monsta. This is low carb and paleo, and you can also make it low-fat if you so choose to. I took this with me way back when I went to niagra falls as convenient hand-food. Recipe coming soon, if I remember.
Pork Bone Marrow. I watched Gone Girl and ate pork bone marrow last last last weekend(I'm super late!)! The movie itself was super great except for the bitter ending. I won't say too much and I know it goes to show that not everything ends the happily-ever-after way you always want with all the problems resolved, but I kind of expected justice to be served at the end, it was didn't. Still, you gotta watch it. It's an amazing twisty, topsy-turvy movie. I watched this movie whilst eating a gigantic bowl of bone marrow. I remember that was a pretty cold weekend the entire house was out at a church celebration–or memorial service I should say. The sky was grey, I did an insane insanity workout that morning, and then I settled down and did some meditation. I had the urge to watch a movie and opted for Gone Girl, mind you, I'm not the type to engage in any sort of TV or movie, only youtube videos. After the workout I remember doing some laundry and then pressure cooking some pork bone marrows for 40 minutes, took them out, and watched the movie and ate(a bad habit I'm going to break…one day…).
I commend you if you eat bone marrow with chopsticks. How do you get the delicious juices out without poking them out?
Dry Roasted Egg Whites. As mentioned in last week's "Life Lately" post, I enjoy making dry cooked egg whites when I'm done deal with the yolks but don't want regular tasteless egg whites to eat. Put them in your slow cooker(with limited water!) and make sure they aren't covered with anything. Dry cook them for 5 hours on low.
PORK BELLAY.
GET IN MA BELLAY.
(My obsession with pork belly started way back, this isn't new), but what is new is that I used a grill this time to yield a crispier texture like the fire-roasted BBQ pork I see so often at Chinese supermarkets. Did it work? Eh, not really, but that might be because I didn't cook it long enough and I also covered it right after cooking in glass Tupperware, where it collected some steam and softened the skin. I don't know how I'll ever imitate fire-roasted BBQ pork without a smoker…
This meal was really fatty and rich; I was sick of it actually by lunch time and couldn't finish the rest of what I prepped. No worries though; it was a higher calorie day so I'm not too worried about hitting numbers.
Tea. Lately, the tea obsession has returned. Especially now that I have a travel tumbler from David's Tea I got using Heather's Gift Card:
Typically, I opt for sugar free, non caffeinated teas, like ones from Stashtea. I'm going to see if I can get in touch with their team to host a giveaway of some sort for ya'll fitties.
And just before we part…some motivation through these tough winter months…
https://instagram.com/p/y9kwxPzcAi/
Go hard or go home!
Happy Friday!
---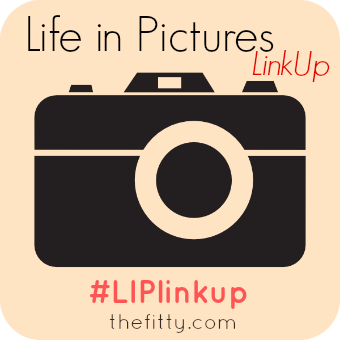 For more information and FAQ's, click here.
Linda's Links(me):
  Facebook | Twitter | Instagram | Pinterest | Tumblr | Bloglovin | YouTube | Google+
Do you eat bone marrow, and if so, how do you get the juices out?
Thoughts on Gone Girl?
Have you seen 50 shades of grey?
Best tea? From what brand/shop?
---