What is "Life In Pictures"?
Take as many pictures as you want throughout the week or day to recount the things you did avoiding as much text as possible. Your job is to guess what happened! For more info,
click here.
Here we go!
---
Remember that last Juilliard Audition I mention and some of you were dying to know what happened?
Well…
Update 2(night of tears) came a few days later. To sum it up, I cried, went for a run and felt better, emailed my guidance counsellor, and eventually got things sorted out. My friend ended up helping me film super duper last minute and I sent the videos to Juilliard in haste, knowing that it could've been better but with the time I had, it couldn't have been better, I did the best I did under those circumstances.
The results came in.
If you've been following my adventures on Tumblr, you've already heard the news…
I didn't make it into Juilliard this year. But that's okay. I'm perfectly content knowing that I tried to put myself out there and get into the school. Before applying, I knew that the chances of getting in were close to none because they only really accept 8 students a year into their drama program, but this doesn't mean I'm a bad actress if I don't get in. It just means it wasn't the right place at the right time. Juiliard may be a prestigious school, but it doesn't mark the end of my dreams. There are other opportunities out there waiting for me—this could bring new advantages, like not moving so far, and studying at CSNN in Canada to become a holistic nutritionist, and no rigorous rehearsal program which allows me to expand my self-being like YouTube, training, and making new social connections.
I'll audition again sometime. I'll move to the states sometime. I'll be on screen one day. I'll star in a broadway music one day.
It's not the end of the world. It's just the beginning. No matter how I'll get there, I'll get there in the end. I will succeed, and it doesn't have to be through Juilliard.
It broke my heart for a second–just a second, but I got over it. Alrighty, onto the Life In Pictures portion of this post. Featuring….*drumroll please*….my Christmas week! With all its eats! I'll just drop-bomb you with a bunch of photos and see if you can put the pieces together yourself.

And of course, what's a week without food?
Or if you can't guess, then you can cheat and just watch this video.  

  a linkup with Jenn, Amanda, Becky, Heather, and Katie.
---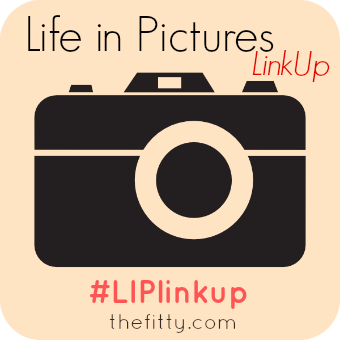 For more information and FAQ's, click here.
  Linda's Links(me):
  Facebook | Twitter | Instagram | Pinterest | Tumblr | Bloglovin | YouTube | Google+  
Checkout this month's lovely Cohost(s)!
  Blog | Twitter | Facebook | Pinterest
New Year's resolutions?
How did you spend the last of your December days?
Is your Christmas tree still up?
---