What is "Life In Pictures"?
Take as many pictures as you want throughout the week or day to recount the things you did avoiding as much text as possible. Your job is to guess what happened! For more info,
click here.
Here we go!
---
They say 13 is a haunted number. I think that is so cool, so I like it even more.
This is the last #LIPlinkup of the year! And it's #13! I feel like I should've made a theme for this party in particular, but I couldn't be bothered with so many things going on, so without further adue, let's just summarize the last 2 months of my life. Now the point of Life In Pictures is to post pictures that tell the story instead of using text to save some time, but I'm going to cheat because I have so many things I want to say about each picture, but first, let's answer some questions…
Day 11: What is one cause/charity that you are really passionate about and why? (Examples: cancer, animal cruelty, etc) And if you don't have one, just skip to the next part: Dance to your favourite song and go all out. Feel free to post a couple second video of your awesome dance.
So sorry, but I didn't have time to take a video of my dance. I did, however, take a video of my Juilliard Audition monologue. Oh, here's the video:
I have the results from my pre-screening audition but I will save that for another post! Do you think I got in?
Day 12: When did you decide to create a healthier lifestyle? Why?
More or less when I was tired of being fat, haha. Isn't that how everyone started before they fell in love with the other, internal benefits like boosted confidence and greater ability to keep up with other people?
Day 13: Take a photo of anything and caption it. (We'll each share our favourite ones)
Shaun T, you kill me.
Day 14: Spread some love! Pick 3-5 bloggers (or more) and write a message that will make their day.
Saving this task for the weekend. 🙂
Day 15: How are you doing on your goals? Do you need to rewrite some?
Yes I need to rewrite some…no I actually need to ADD some! Like getting university applications done, audition materials down, and catching up on homework that I've missed. I can't believe I scrounged up the time to even write this post.
Day 16: What is your favorite quote? Who inspires you and why?
"If it matters to you, you will make it happen."
Day 17: Brag about something you are really good at.
I'm really good at being a good listener for others. I'm always here for you. I will always be on your side. I will always try to understand you.
Day 18: What is something you have learned about yourself through your fitness/health journey?
That I am capable of so much more than I thought.
Day 19: What is the best way you deal with stress?
Let's dive into some collages…..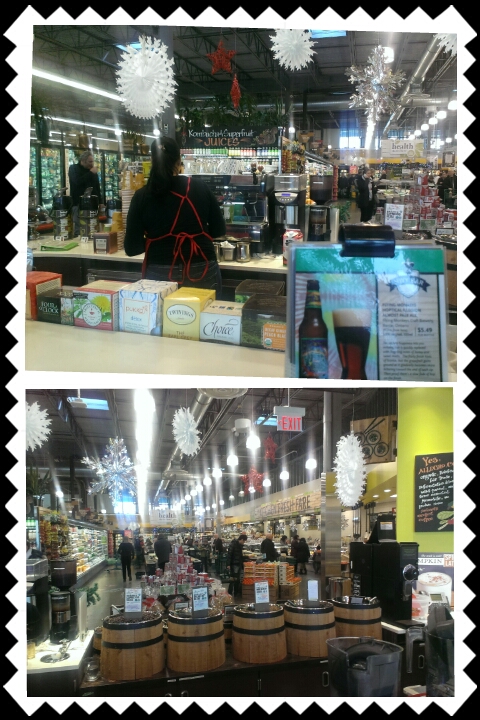 I visited whole foods for their Taste the Holidays event and people watched from the Allegro cafe behind the counter. The barista was very nice and offered me some gijiberry latte…it was so good!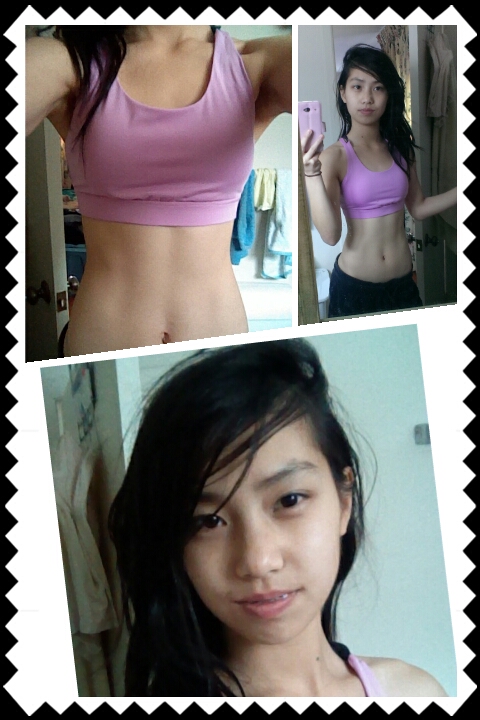 Whoohoo for those abs! I've been neglecting working abs lately actually, because I have so much to do and so little time at home. Hopefully this winter break is just what I need to get back on track with catching up on missed workouts but more importantly, missed work!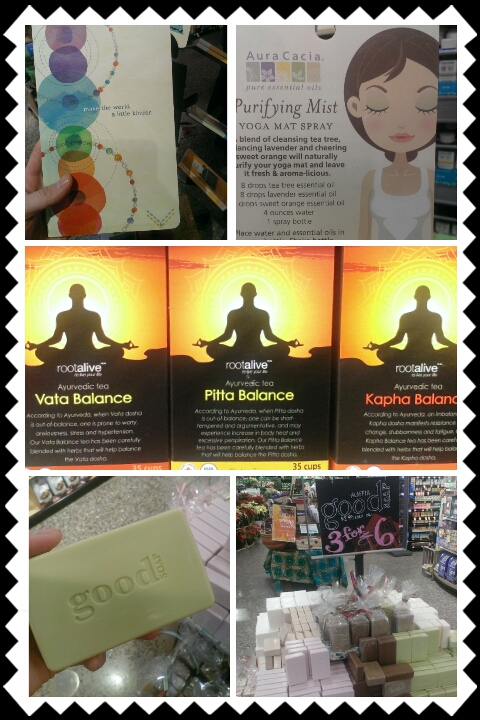 Look at all these crazy things I found at whole foods! A journal, a yoga spray bottle, Ayurveda teas(I'm pita-dominant…what are you?), and some great smelling soaps. The green ones smell the best, they are mint-scented.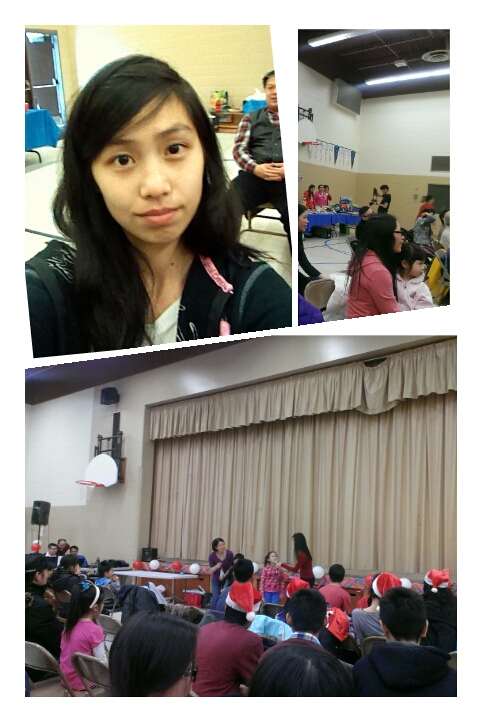 So there was a Christmas event for little kids and I thought I might as well tag along for the journey. It was a fun little community event and my little brother won 2 prizes, one of which was a hair comb(I can feel it under the wrapping even though it's still wrapped).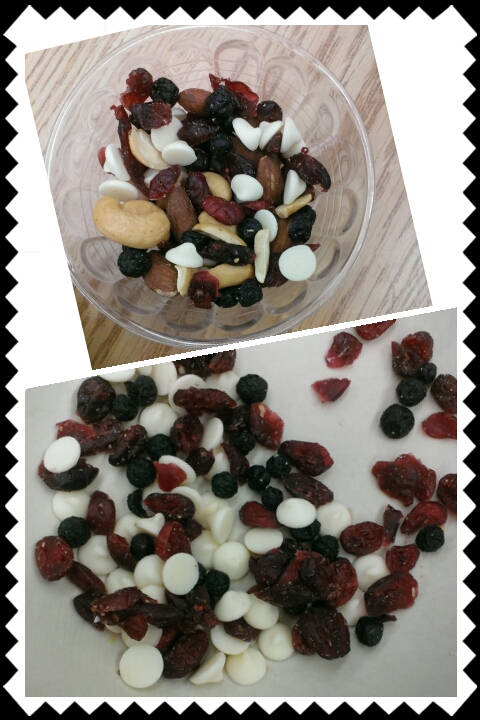 …and since I'm allowing myself some nuts this month, this is how I eat trail mix. I take the nuts and leave.
Just take and go.
Take and go.
a linkup with Becky, Jenn, Amanda, Jill, and Heather.
What Ayurveda Doshta are you? Do you find yogurt chips to be too sweet sometimes? Have you tried insanity? How often do you visit Whole Foods and what do you usually get there? 
Do you think I got into Juilliard?
---