What is "Life In Pictures"?
Take as many pictures as you want throughout the week or day to recount the things you did avoiding as much text as possible. Your job is to guess what happened! For more info,
click here.
Here we go!
---
I'm going to cheat this #LIPlinkup today because I have questions to answer and so I'll be using lots of text along with pictures. You can still linkup below!
Day 1: Introduce yourself, your twitter/instagram if you have one, and your goals for the month.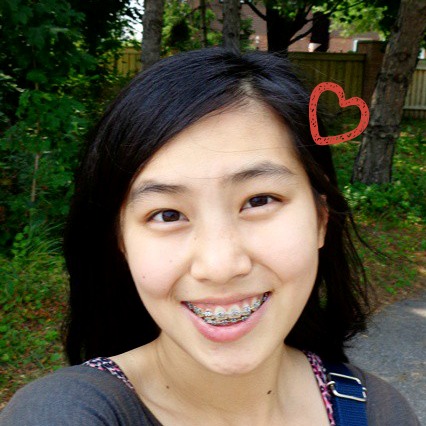 Oh hi, have you checked out my blog sidebar?———————–>
Linda. Formerly Deirdre, or Dee. 17. Lover of performing arts. Independent. Single. Runner. HIITer. Yog-er. Battling negative thoughts, self-doubt, anxiety, adrenal fatigue, stress, and hormone imbalance. Keto/Paleo lover. Finding myself and the joy in life.
Instagram, Tumblr, and Twitter.
Goals for the month? Oh wow, I have so many:
Sleep for 9 hours
Run 10k once a week
Spend 90 minutes a week with yoga
Enjoy the little things in life
Keep up with my keto/paleo diet
I don't want to place too much demand on such a busy month. so I'm keeping it real simple.
Day 2: Break down one of your goals into a smaller goal that you can complete in 7 days.
Let's break down the last one. Besides the obvious of no dairy/grains/legumes/preservatives and such, I'm also going:
Sucralose & nut free
For <15g total carbs on most days of the week, though I'm not really counting
To have dinner late afternoon 6 days of the week
To eat more slowly and mindfully(HELLO 30 MINUTE LUNCH)!
To try more bulletproof beverages on weekends because that's easier on the stomach and time-saving
Day 3: Try a new food. What was it? Did you like it? Take a picture.
Let me introduce you to the Pork Tail I had all of last week. Yup, it's that thing behind a pig's behind, cut into circular pieces with the bone in the center, meat around it and then a fatty layer and thick outer skin encompassing the package together. Cook it right, and you'll experience revolutionary delight in your eyes as the flavour parties in your mouth. Some of the best parts of the hog are the parts least used or thrown away. Too often we eat the meaty cuts but disregard the other edible parts, one of them being the skin.
Pork skin is so good. Why?
It's a fantastic fat bomb
It contains collagen, which is great for your skin
It hardens nicely to create cracklings, aka "chips"
It's juicy and crunchy and can be also chewy
It's super versatile
It's darn delicious
Generally speaking, the thicker the skin, the longer you should cook it(although you can get away with cooking pork feet for just 30 minutes, which is not what I did here; I used the slowcooker overnight). If you ever cook with pork skin of any kind, I highly suggest dry-cooking them! Don't drown them with liquid(well, you potentially could but it wouldn't be as yummy). This is because it creates a nice crispy texture you don't get with other parts of meat. I say take advantage of it and cook it right!
Day 4: Hydrate! Make sure you're drinking at least 2L of water a day! How do you make sure you are drinking enough?
Oh gosh, I've been so bad with hydration lately. I do fine when I'm working out, but when I'm out and about I'm usually waiting for my food to digest(I don't drink any water then), or I don't have water on me and I wait it out. Besides, I can't be going to the bathroom every 20 minutes in class. I've taken today the most seriously by making sure i drink at east 4 bottles of water before noon so I'm nearly halfway there by midday.
Day 5: 100 Day: Do 25 jumping jacks 4 times throughout the day! What is your favorite way to stay active in the winter?
Oh jeez, done!
My favourite way to stay active is with Pilates and indoor DVD workouts. I'd also like to try some wonter sports but that low level of intensity that doesn't increase or maintain my fitness. Don't get me wrong, you can work up a sweat for sure but I'm a beginning who has no handeye coordination who'll spend the majority of the time trying to score or stand properly!
Day 6: Write a letter to Santa, or answer this question: What is something you can't live without?
Dear Santa,

I'd like to know why you didn't eat my milk and cookies I set out last last last last last last year. Can you make it snow more here in Canada? How are the elves? Have I been a good girl this year? Can I win lotto 649? Will you give me an anti-calorie spoon this Christmas? Could you grant wishes? If so, could I pretty please be accepted into The Juilliard School? No, scratch all that.

I want, more than anything this year, to be happy. It's just as simple as that and yet, I know it's a lot to ask for, not to mention quite abstract. But if you could grant me that wish, I'd ask for nothing more in my lifetime.
And now onto the #LIPlinkup pictures…
Day at the gym:
➡25 minutes on the treadmill. Killed it! I ran real hard and felt real breathless. Tbis might be TMI, but my end-digestion process is much better after some cardio.
➡My triceps are still sore from the arm workout I did on Wednesday. I was doing 30 lbs I think, on the tricep extension machine to the entire song of "This Is How we do" by Katie Perry(Uhm, love it!).
➡I don't tupically do leg exercises because I'm happy with the shape of my legs from genetics + HIIT + running that i don't do strength training for lower body but recently I discovered the flute machine and it's been killing my quads. Oh my quad! I love it so that it's going to be a regular thing now.
➡Had to take a selfie before I left. My friends think I'm weird. Whatever!
Captions from top left to bottom:
➡This morning it was snowing beautifully. I can't say if the snow stayed because I've been indoors all day long rehearsing drama sketches and dance.
➡Our rehearsals are insanely long. All I want to do is get home, deliver newspapers, run, and sleep. But since our group number is kicked to the curb for the next two hours, the waiting, waiting, waiting is making me sleepy and oh-so-very-tired. Merriam and I are overworked.
➡I am overworked.
➡My lunch was a delicious keto bomb!! Pork side(that part that makes bacon), beef skirt, parsley, and seasonings.
➡Our dance number requires a mask because the setting is at a masquerade.
a linkup with….Jenn, Katie, Becky, and Heather.
Pick a question from the challenge and answer it in the comments below!

---