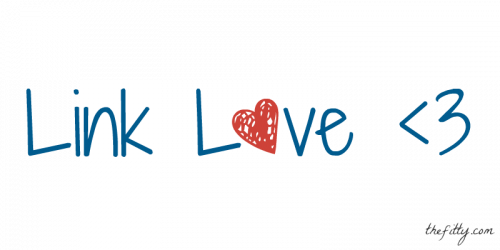 Thought it would be nice to live a Link Love shoutout for some articles I've read in the past month. It's the first link love post!
My Links:
How Sadness Made Me A Beautiful Person – I wrote this myself. It's worth checking out on those days you feel left out of life and out of place.
School Schedule vLog! What I got at Whole Foods for $20. – You can find me on YouTube pulsing out more videos from now on. 🙂
Spaghetti Squash Pasta Boat! – Because who uses a bowl for pasta when they can use the squash as a container?
September Finds and A Foodie Penpal – What my favourites for September are and what I got from a foodie penpal!
THE HARDEST SQUAT – The hardest squat ever comes actually from…ballet?
Food:
What Your Pizza Toppings Say About You – This one is fun. I always enjoy quizzes like these.
Balut Eggs (filipino duck embryo) – Looks so sort of "out there"
Béarnaise Sauce – I am trying this ASAP! Butter and egg yolks? Yus, please.
Quick Guide To Every Herb And Spice In The Cupboard – Finally someone who tells me how to use Granham Masala!
Other:
How stress wreaks havoc on your gut – Makes sense! Super great read if you're stressed and/or suffer from digestive issues like me.
When Exercise Becomes an Addiction – Cool stuff, but I wonder if elite athletes would be categorized in this section. I don't think they should.
Getting out of my head with health and fitness – This article spoke to me so much, I even commented: I am struggling so much with all of these thoughts: "I have to be a good athlete." "I have to be the best hardworking athlete and that means attending all the practices I can possibly attend" <—and beating myself up over the fact that I didn't do today after school like I had planned. "I have to be better than my previous time or else I made no progress." <–One reason I HATE HATE HATE looking at the treadmill. It nudges me to work harder, which I love, but most of the time it's putting me down and making me feel tired and sad. "A legit workout is ____long and ___ intensity or else it's just playing around. And you don't improve by 'playing around', Linda." Gina, I need help. I don't know how to break out of these thoughts like you did. I don't want to be a "failure" in my head. On one hand I have to admit I like being my type-A personality because it gets me so far and I couldn't have accomplished all that I did without it. I don't want to let her go.
Emotional Freedom Technique – Probably one of the most interesting things I've read.
4 Things People Don't Tell You About Major Weight Loss –  The nice stuff and the s**t from others that makes you sigh.
a linkup with Becky, Katie, and Heather.
What did you find this week? Share in the comments below!
---